Just like every other year, this year too Pakistani celebrities celebrated Eid-ul-Azha with tons of excitement even though some of these celebrities have been constantly busy with their projects and some of them were not even in Pakistan on Eid day. Eid of course isn't all about getting dressed but looking your best is part of the festivities since it is also a good way to show just how special this occasion is for Muslims. Most of these celebrities wore trendy traditional outfits which were well-suited for this festive and joyous occasion. Ghararas, both simple and those decorated with detailed embroidery were seen as the major trend on this first day of Eid.
Although all the celebrities looked wonderful on Eid, there were some who stood out more than others. Here is a list of the best dressed celebrities on Eid-ul-Azha day one.
Sanam Baloch
Sanam Baloch's look has festive and chic written all over it. Sanam Baloch is carrying this heavily embroidered dress with grace. The matching jhumkas and those heels are complimenting her beautiful dress. The fact that she kept her hairstyle simple gives her a soft look. Sanam Baloch's look had to be the best one this Eid, also because it isn't very often that she gets dressed up like this unless it is a very special occasion.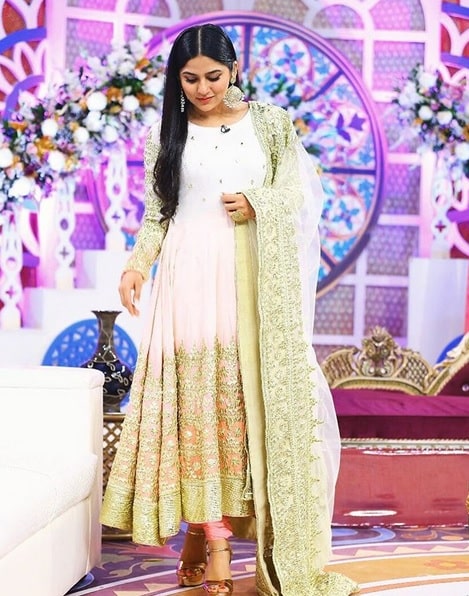 Aiman Khan
Aiman Khan looked gorgeous in this formal gharara with the perfect top to match it. The color of her outfit isn't only pretty but it also suits her a lot and is meant for this season. She kept her make-up subtle which added more elegance to her overall look. Aiman Khan decided to wear her favorite designer Maria B.'s outfit and nailed the look.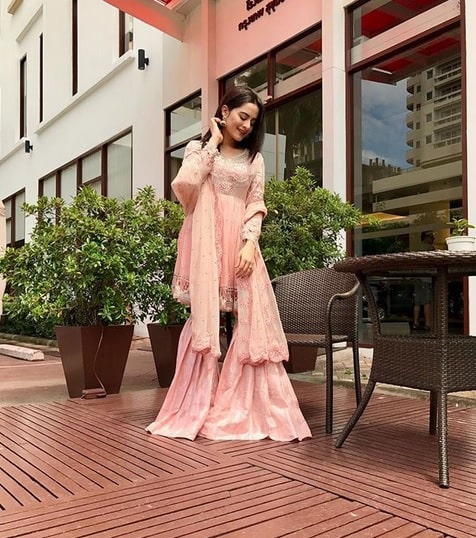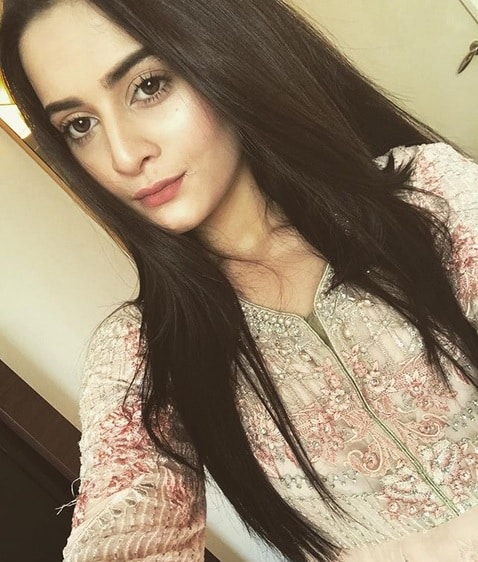 Sumbul Iqbal
Many female celebrities wore Rangja's outfits this Eid but Sumbul Iqbal's outfit from their collection was the best. This color combination is always a winner but it looks even more pretty if the designing is right on point. Sumbul Iqbal completed her look with the perfect make-up, a simple hairstyle and beautiful jhumkas. She looks colorful and stylish, which is the perfect combo for Eid day!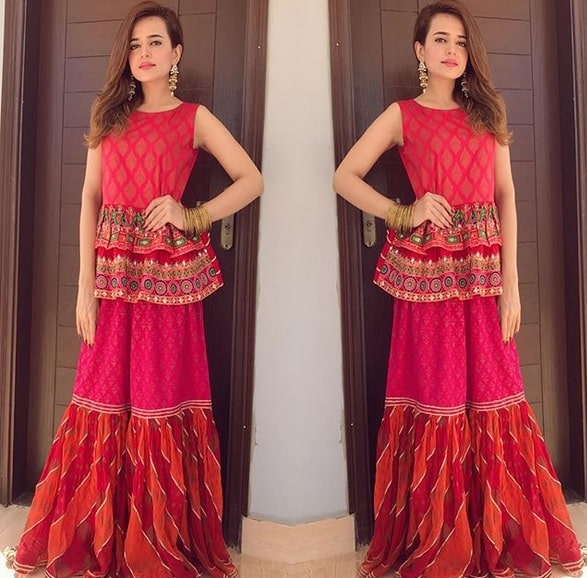 Ayeza Khan
Ayeza Khan posted different pictures of herself on Eid in various outfits but this was the dress she "officially" wore for her family picture. The dress is simple yet it is designed in such a way that it gives her the formal look which is perfect for Eid. Her beautiful mehndi also stands out more because the dress is not heavy or colorful. The fact that Hoorain and Ayeza were twinning on Eid day, made the overall look even more cute.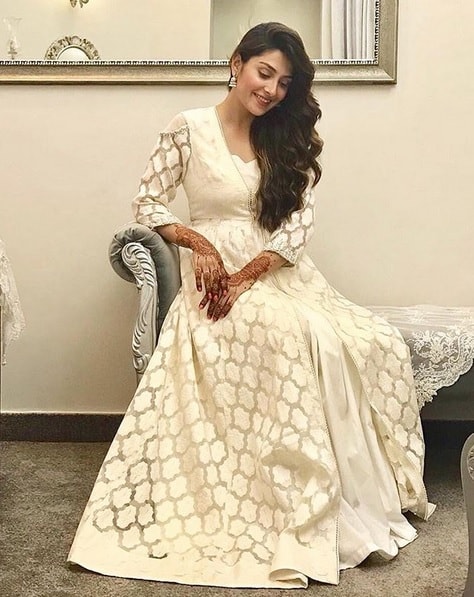 Kubra Khan
Beautiful outfit, colorful earrings, a casual hairstyle and the perfect smile make Kubra Khan's look for Eid one of the best. The combination of a light colored dress and colorful earrings is our favorite part of her overall look.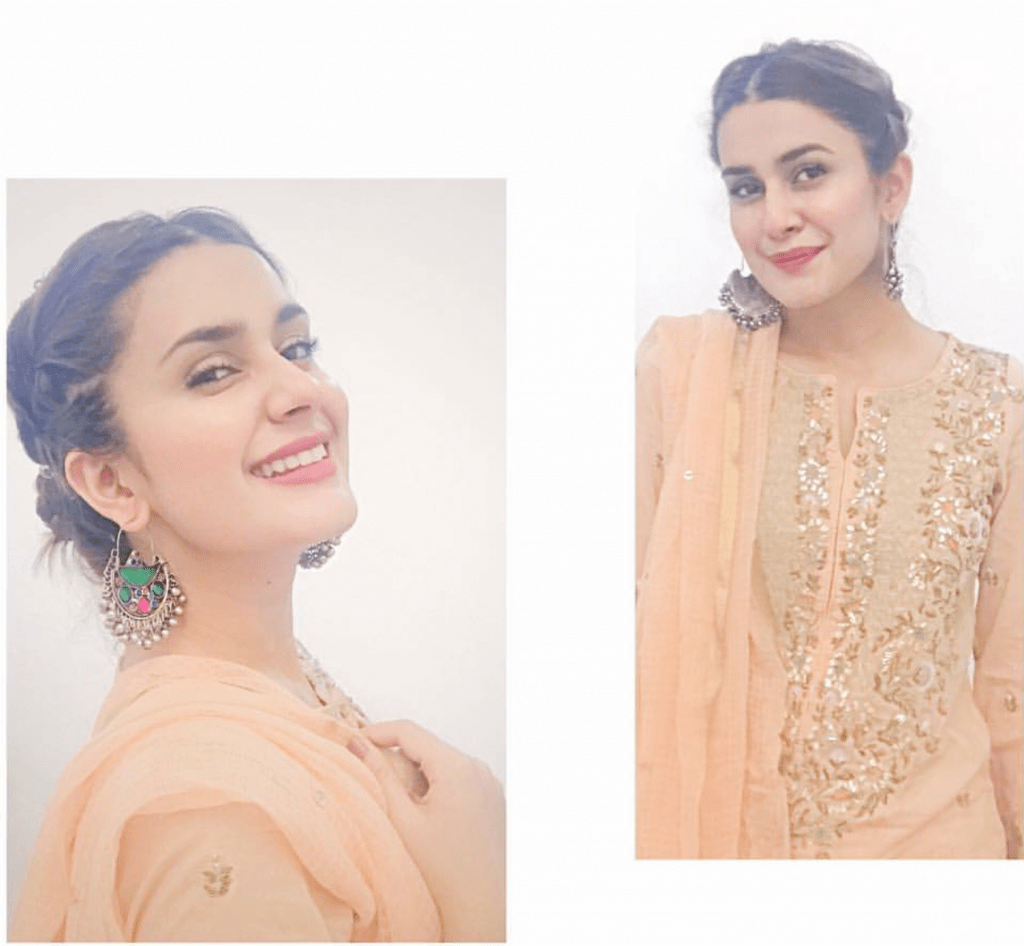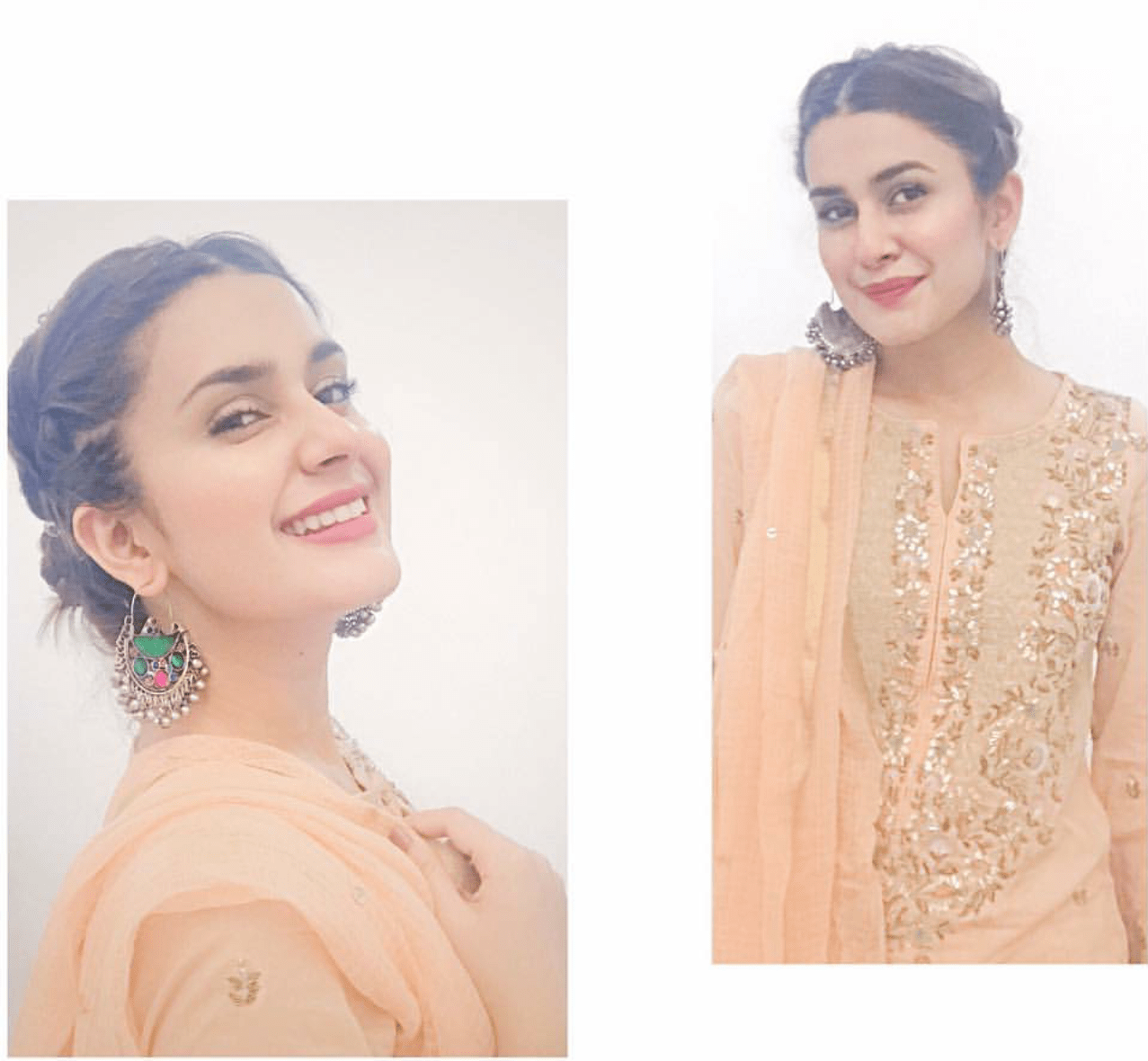 Maya Ali
Maya Ali was seen in a festive look after quite some time and there couldn't have been a more perfect occasion than Eid for rocking this look. Maya Ali's outfit was one of the most vibrant ones on Eid and the attention to detail is impressive. Maya Ali's dress has her name written on it – like literally! Notice the end of tussles? It says Maya Ali! The designer Mohsin Naveed Ranjha deserves credit for coming up with something unique which also looks good.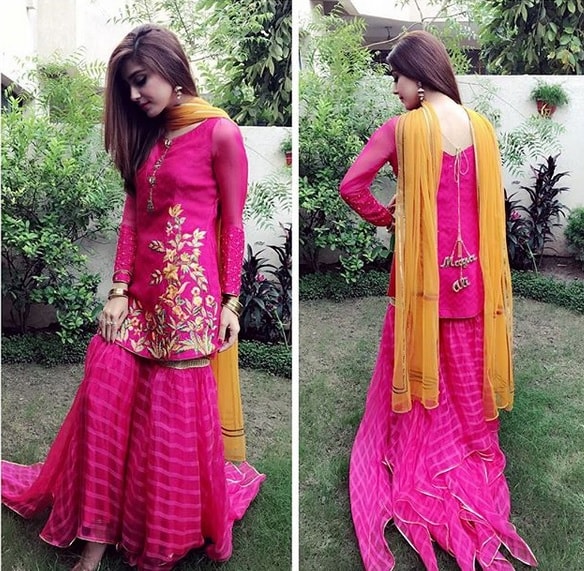 Hareem Farooque
Hareem Farooque was in Thailand on day 1 of Eid but that did not stop her from getting dressed up and celebrating the occasion. Hareem Farooque's dress has the perfect ethnic look with traditional embroidery. The color of her dress is also different and it looks good on her.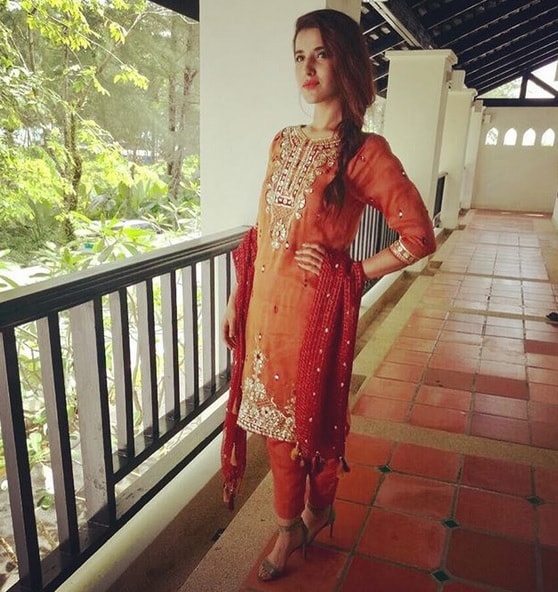 Sanam Chaudhry
Everything about Sanam Chaudhry's Eid look is just plain perfect. Her dress, those bangles, the earrings and her make-up couldn't have been better. The color combination is also standing out more than any other. Although Sanam wore a light color but the detailing on her outfit gives her an impressive festive look.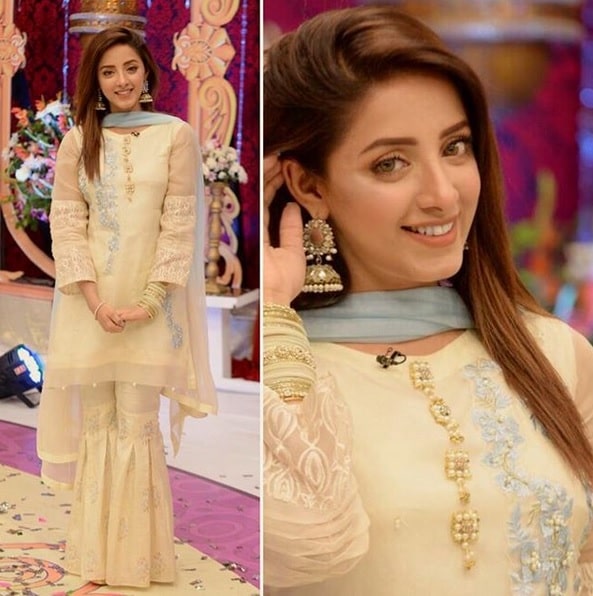 Who do you think was the best dressed celebrity on Eid day 1? Do share your views.