Kate Middleton and Prince William's historic visit to Pakistan was more than just a diplomatic one since late Princess Diana had special association with Pakistan, Prince William too feels the same way about the country. The royal couple also proved with their gestures that this country was 'special' to them. Kate Middleton and Prince William had a clear cut agenda and they made the most of their time in Pakistan by working on everything which was of importance to them. Prince William and Kate Middleton wanted to meet as many Pakistani men and women as possible therefore interacting with the locals, whether they were celebrities, children or teachers, was on top of their agenda. Climate change was another important aspect which they wanted to highlight in this visit and to do that they went to Chitral to observe the affects of climate change on the glaciers there. Education, especially girls' education, was also top part of their agenda because of which the very first place they visited was a school. For Pakistan, this visit was crucial since it was a good opportunity to highlight the importance of Pakistan as a tourist heaven. Most importantly, this visit proved to the world that Pakistan was a 'safe' place to visit.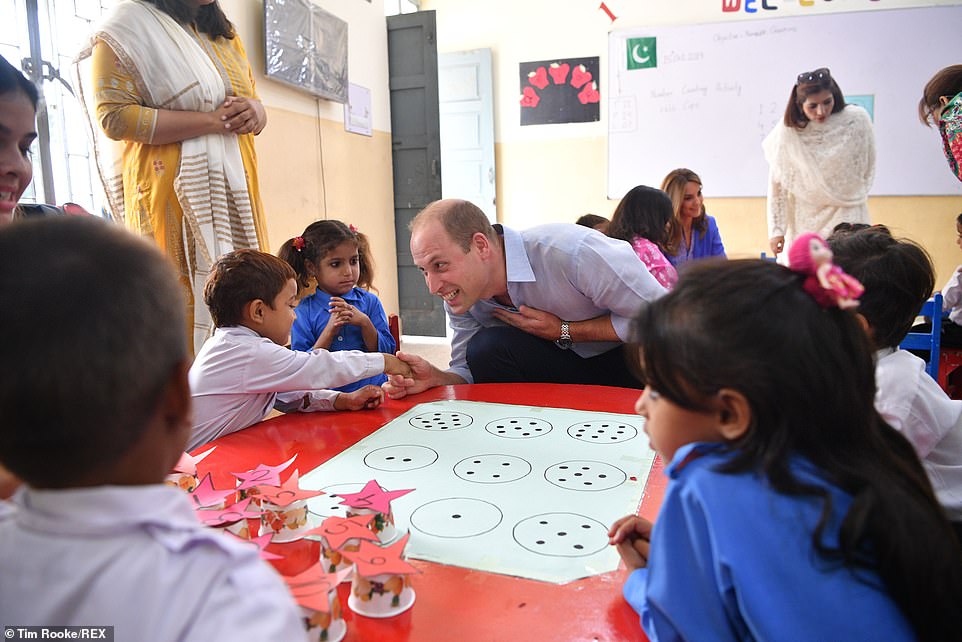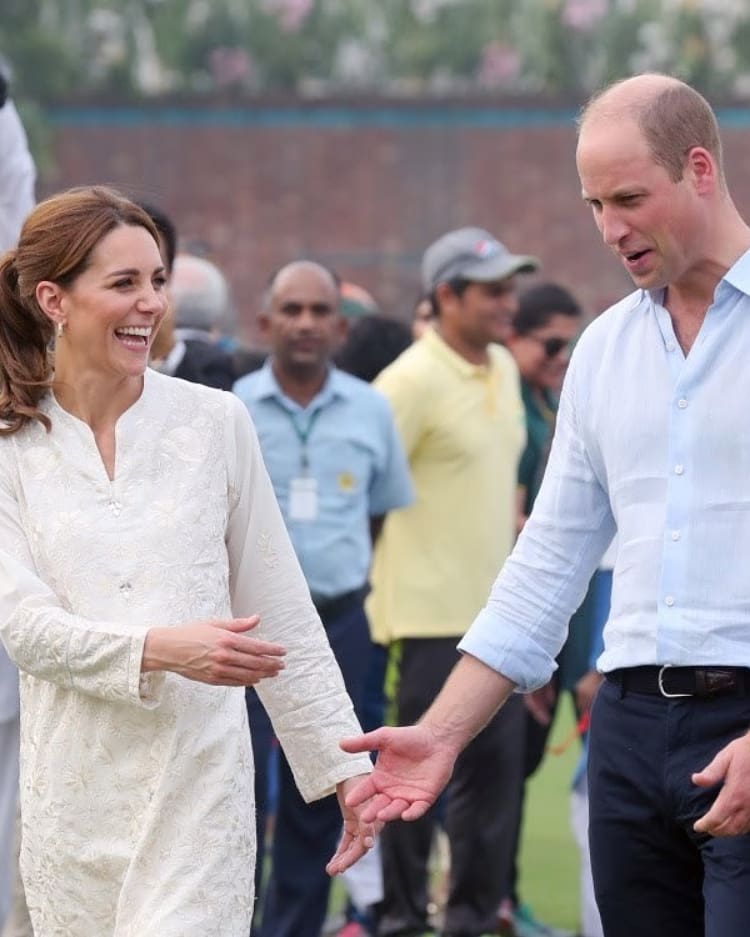 Apart from all these practical aspects of the visit, the human element of the visit was the highlight of this royal tour. The way Kate Middleton and Prince William interacted with people, the manner in which they presented themselves and the memories they made here had to be the highlight of this visit. Most often when foreign dignitaries come, they do not interact with the general public, the way these two did. They also met quite a few people who shared the love which these two feel for Princess Diana.
This was a really happening tour which made Pakistanis fall in love with Kate and William. Pakistanis already have special likeness for late Princess Diana since she was seen as the queen of hearts here in Pakistan just as much as she is in other parts of the world. Princess Diana visited Pakistan on several occasions and she also contributed to Shaukat Khanum's charity work.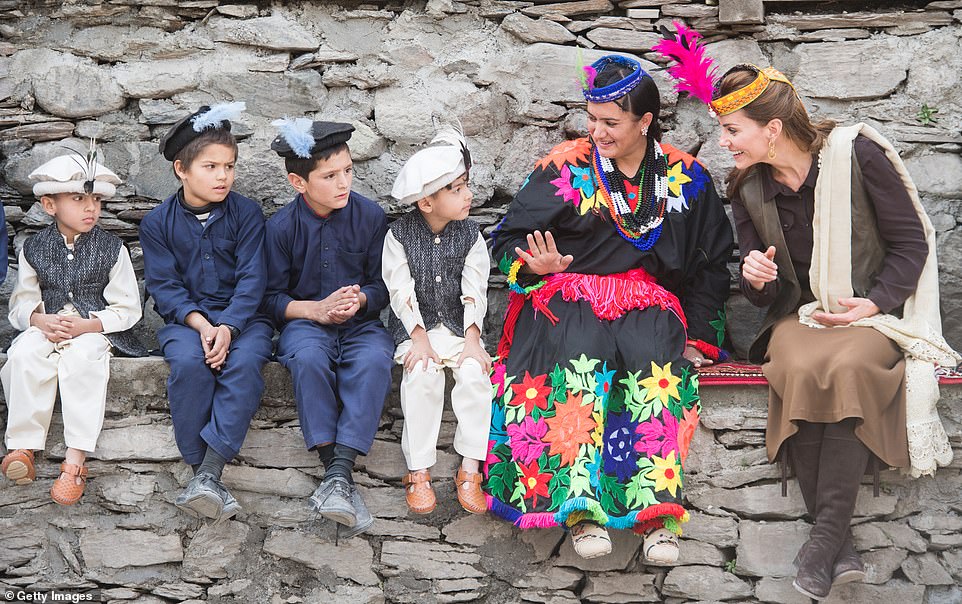 Here are the best moments from Kate Middleton and Prince William's visit to Pakistan which makes this visit the most memorable one.
Prince William Meets Princess Diana's Fans Unexpectedly
Kate Middleton and Prince William started their visit by interacting with the staff and most importantly the students of a government-run school in Islamabad. This interaction was full of warmth and the 'royal' aspect of this visit was the generosity and love with which Kate and William met everyone.
The best part of this visit was when a 14 year old girl Aima came to Prince William and told him that she and her friends were fans of his mother late Princess Diana. William replied to the girl saying that he too was her big fan!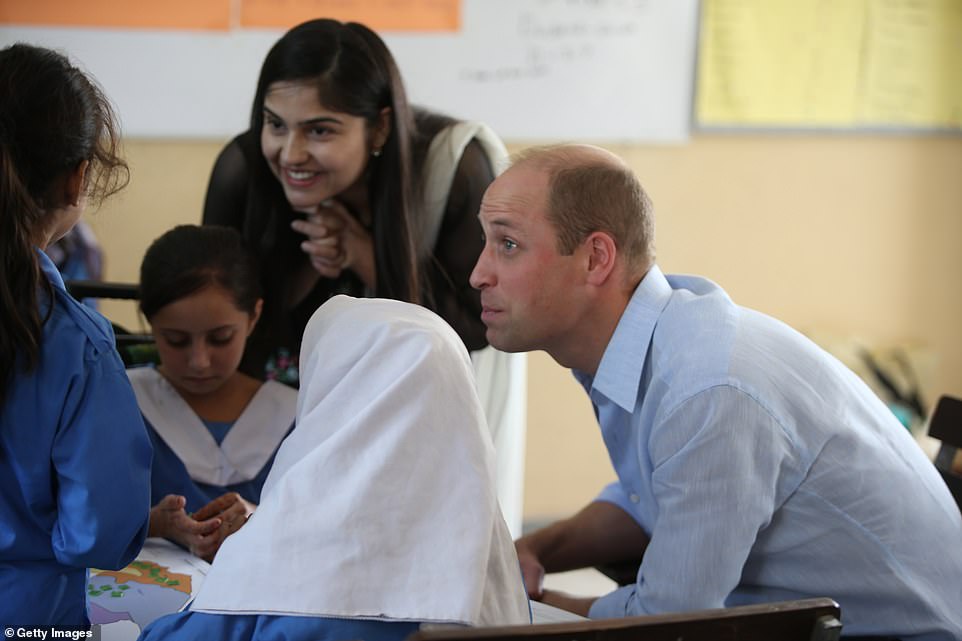 The Rickshaw Ride
Pakistani rickshaws were colorfully decorated to show love and affection for the Duke and Duchess before their arrival but no one anticipated that they would actually be riding in one. Pakistani truck and rickshaw art is already famous all around the world because of its uniqueness and the creativity which local people put into such artwork.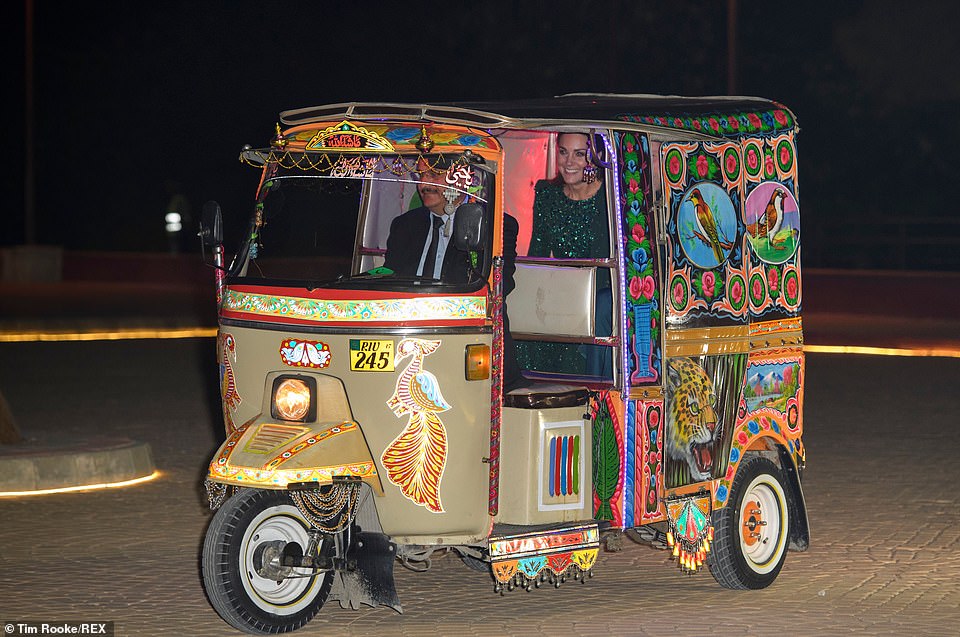 Incorporating the rickshaw as the ride for the royal couple when they came to attend the dinner with celebrities and notable personalities in Islamabad completely took everyone by surprise. The 'rickshaw' was mentioned in every single newspaper which covered the Royal's visit to Pakistan which gave this ride a new identity.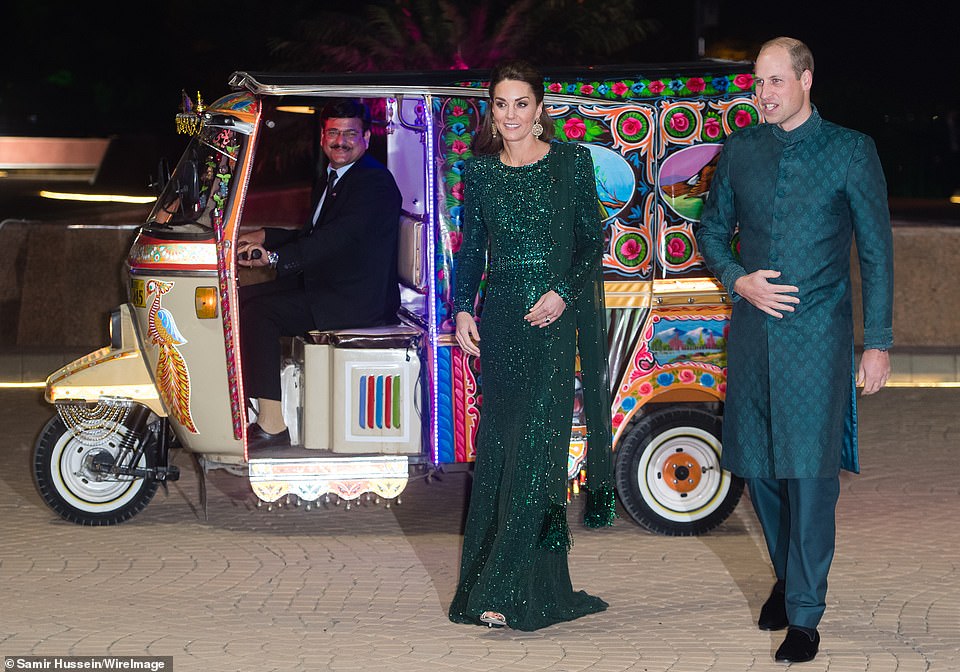 Prince William Meets Diana In Chitral
When Prince William and Kate Middleton went to Chitral they definitely must not be expecting to meet someone named after late Princess Diana there. Prince William met a woman whose grandmother travelled to Chitral in 1991 to meet Princess Diana and later on named this grand daughter after the Princess.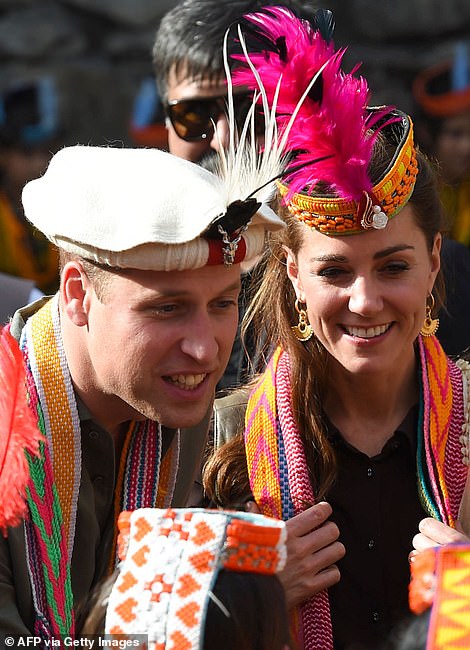 This lady, Diana, narrated an interesting story to the royal couple telling them how her mother was expecting her when Princess Diana was visiting Chitral therefore her mother couldn't come to meet her but her grandmother went to meet the Princess. Diana also told the Duke and Duchess that she had named her son William.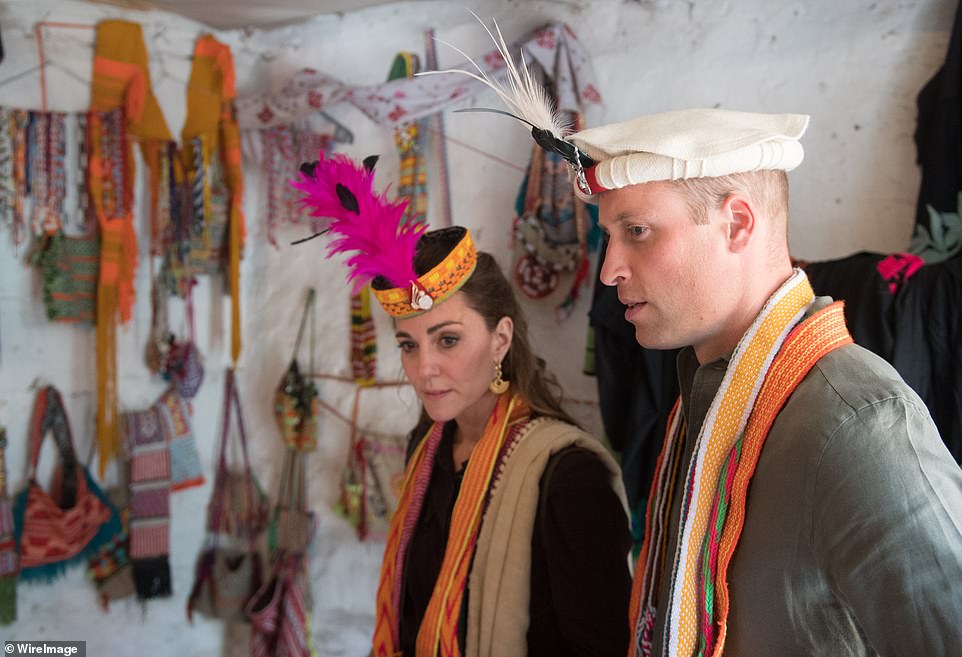 The Traditional Dresses Worn By The Royal Couple
Kate Middleton and Prince William were in no way duty bond to wear Pakistan's traditional dresses on their visit. In fact they are not seen adorning cultural dresses of countries they visit often. Kate carried the beautiful traditional dresses gracefully and Prince William has to be the first royal ever to wear a sherwani. Kate Middleton is known for her stylish outfits and she is also known for wearing these outfits on more than one occasion. Kate's style and the way she carries herself is loved globally.
Wearing all these traditional attires was their way of paying tribute to late Princess Diana who was the first royal to wear shalwar kameez on her visit to Pakistan. She was also the one who started this tradition of mingling with the public in such an emotional manner. Each one of the outfits worn by Kate was beautifully designed and she carried them equally elegantly.
Kate Middleton's Speech at SOS Village
Kate Middleton's speech at SOS was truly touching in so many ways. Kate Middleton spoke about what she had observed in the time she was here in Pakistan. The way she summed up the beauty of Pakistani family system and values was exceptional.
This speech was part of the birthday celebrations of few of the kids living in the village. Kate ended her speech by wishing all these children a happy birthday in Urdu.
Tea Party With The Cutest Cancer Warrior
It was surely the highlight of Kate and William's trip when they visited Shaukat Khanum Hospital, Lahore. Late Princess Diana was actively involved in raising funds for the hospital and she used to spend quality time with the patients admitted there whenever she visited.
All of Kate and William's interaction with these beautiful children were heart-warming but those few pictures in particular in which the cute seven-year-old Wafia Rehman hosted a tea party for the Prince and the Princess were especially touching. Kate and Wafia wore tiaras, the expressions on Wafia's face showed that this truly was a dream come true for her.
Kate and William managed to make a big place in the hearts of Pakistanis in these few days. Which part of this visit moved and touched you the most? Do share your views in the comments section.