Best on-screen characters of Pakistani dramas 2018 are all those characters which won the hearts of the viewers because they were either inspiring or easy to connect to. These characters were different, engaging as well as layered and meaningful. The way their journeys and transformations were translated on screen was also another reason why people enjoyed watching the shows they were a part of.
Here is the list of the best on-screen characters of Pakistani dramas in 2018.
Hajra (Aangan)
Hajra was the binding force of the family. She being the eldest daughter in law never really took advantage of her position. In fact, she always made sure to do the damage control as much as she could by keeping quiet or at times explaining things a bit more elaborately to subside any differences the rest of the family members might be having with each other. Hajra was wise and understanding. Yes, she did turn out to be unforgiving in regards to her son's choices but other than that, she was the one who always took care of everyone in every situation. What made Hajra's character even better was her human side where she didn't hold back in sharing her frustrations too. The credit definitely goes to Irsa Ghazal for making Hajra's character so strong and out-there with her perfect acting.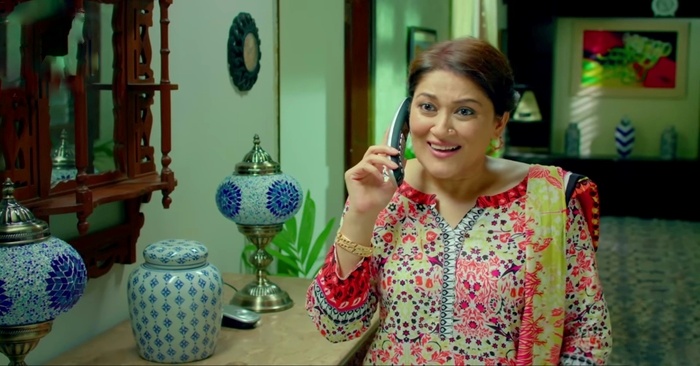 Sajjad (Aangan)
Sajjad was the best son, best husband, best brother and best father. He was the most loving person who was kind hearted, considerate, courteous and selfless when it came to his family members. Sajjad was the backbone of the family where everyone relied on him and no wonder why everyone shed tears on his death. Sajjad was a brilliantly written character and Noor ul Hassan performed it phenomenally.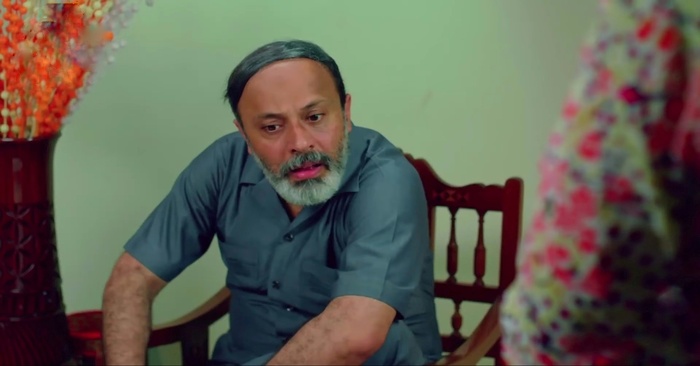 Zaini (Dar Si Jati Hei Sila)
Zaini's character in drama serial Dar Si Jati Hei Sila was progressive and inspiring. Zaini's dialogues were written brilliantly and she always served as a reality check in a house where everyone was afraid to question. Zaini was brave as well as sensitive. The reasons why she was not like Sadia and Sila were also shown in a convincing manner. Through her character, the writer showed how important it was for fathers to be there for their daughters and what a huge difference their support can make. Zaini's positive traits were a breath of fresh air and she balanced out the negativity of the other characters. Amna Malick's performance definitely gave this character the edge it needed.

Nadia (Dar Si Jati Hei Sila)
Nadia's character literally turned things around in drama serial Dar Si Jati Hei Sila. Everything from her entry in the story to her exit was extremely powerful. Nadia was blunt and intelligent, her character showed that no one can dictate a person unless they are willing to be dictated. The way Nadia gave Joi and Bari Aapa both a taste of their own medicine by having her own way was amusing and pleasing to watch. This character was the most entertaining part of a serial which was meant to be more upsetting than entertaining. Nadia's dialogues most often voiced the views of the audience which is why the viewers found her character easy to connect to. Nadia's honesty and her intelligence was her best traits. Kiran Haq nailed this character which is why viewers looked forward to Nadia's scenes.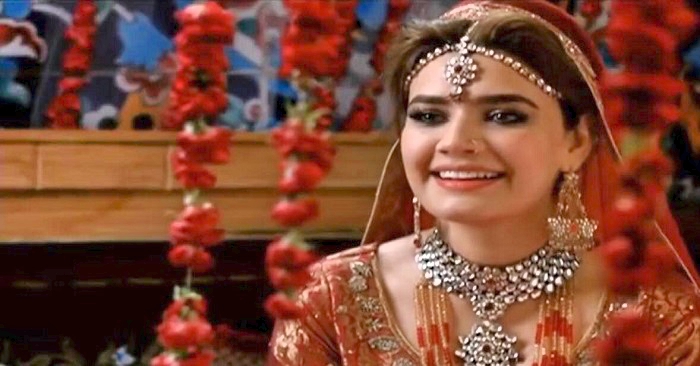 Sarang (Pukaar)
Sarang was the savior in Pukaar. Even though he was brought into Sultan house for some other purpose but Sarang never let anything or anyone for that matter sway him and cloud his judgment. Sarang was the sort of person who believed in forming his own opinions and always stood by what was right without even fearing what the consequences might be. All these traits made Sarang's character very positive and strong which was performed brilliantly by Zahid Ahmed.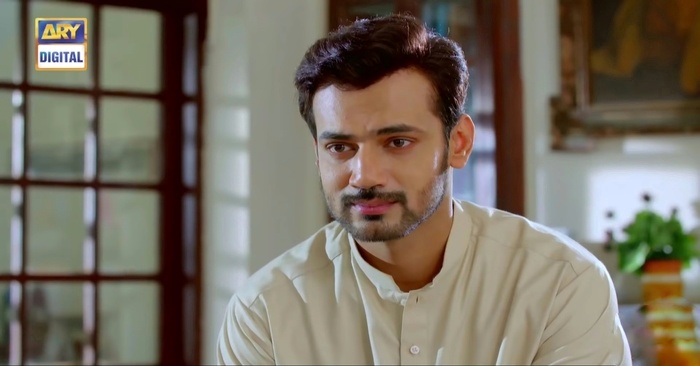 Abba Jee (Aangan)
Abba Jee was the life of the show as well as the family. What made his character super amazing was the fact that he had a forgiving nature and was very understanding. Abba Jee never believed in imposing his own thoughts and opinions on others but yes, always conveyed what he thought was just and right. It was always nice to see him rationalizing his wife's perspective and approach every time she lost a bit of direction and let suspicion cloud her opinion. Abba Jee's dialogues and one-liners were one of the best aspects of this drama and Sir Qavi Khan did complete justice to this character.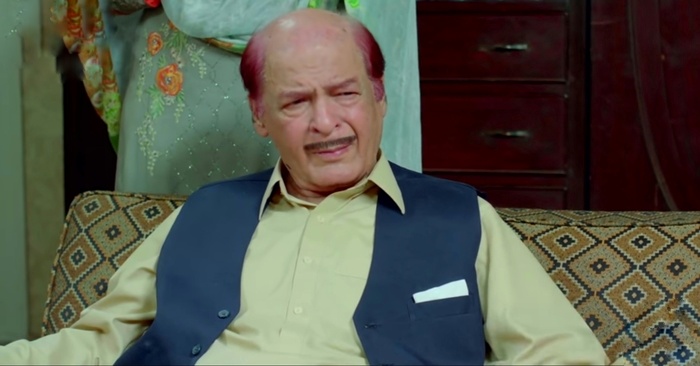 Laila (Aangan)
Laila was the strong, opinionated character who always believed in saying what she had on her mind but always maintained that level of politeness. Laila also showed that a woman does not need a child to complete her because she in just as complete as any other woman is. Laila was strong that is why she chose to live her life on her own terms even after her world turned upside down after the husband she loved the most betrayed her. Laila definitely took her time but did not let the betrayal break her. Iffat Omar was the star of the show and gave Laila's character the treatment it well and truly deserved.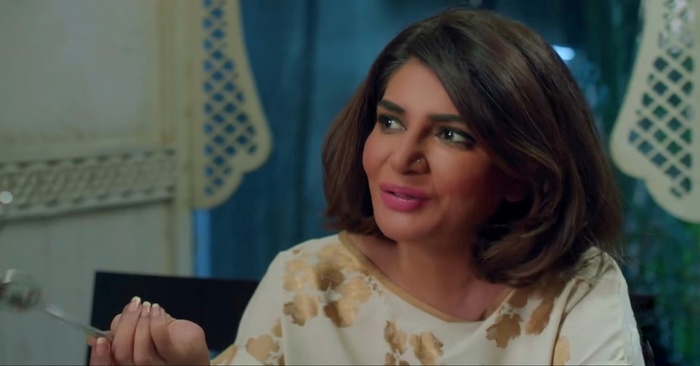 Mumtaz Begum (Suno Chanda)
Mumtaz Begum in Suno Chanda was the most graceful yet fun female head of family we saw in our dramas this year. Usually, men are shown playing such roles in dramas or the women who run the show are most often negative. Mumtaz Begum made her decisions independently and her relationship with all her sons and daughter-in-laws was extremely amusing. She was intelligent and for a change a woman her age was shown in a different role without going overboard. Samina Ahmed is a brilliant actress therefore the fact that she played this role added to the beauty of this character.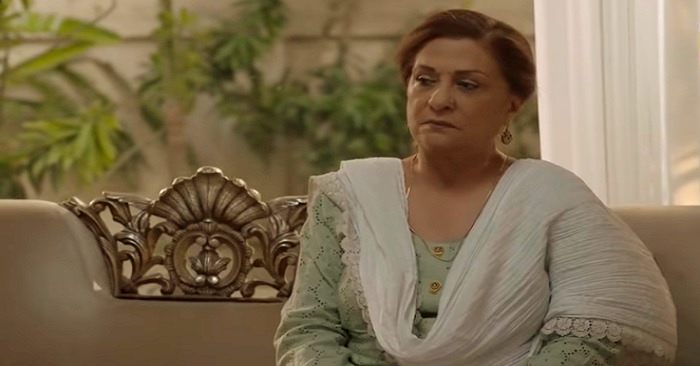 Shahana Batool (Suno Chanda)
Shahana's character was the most amusing character in drama serial Suno Chanda. The dialogues and her situations were written in the best way possible and the way Nadia Afghan translated it on screen made it even better. Comedy is always more fun to watch when the situations are somewhat realistic and the characters are easy to connect to. Comedy always sounds better in Punjabi too especially when the actor playing the role speaks Punjabi with such fluency. Shahana's character made the viewers laugh their heads off and never disappointed.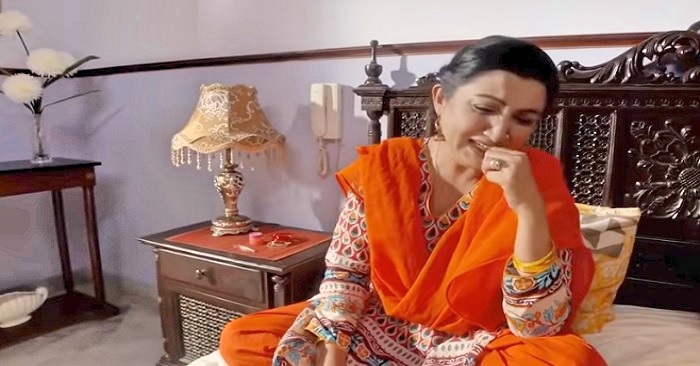 Tariq (Visaal)
Tariq showed that you don't need to rely on wits or physical strength to be able to stand firm on what you think is right and support your stance too. Tariq proved that all one needs is mental strength, determination and a whole lot of honesty to do right by someone. Tariq was the one who was burdened with a lot of favors which in the end became like shackles for him but it was amazing to see such a vulnerable human being becoming a strong pillar of support for someone who was far more miserable than he was. Nazar ul Hassan played the character of Tariq beautifully and his body language and expressions perfectly depicted Tariq's state of mind.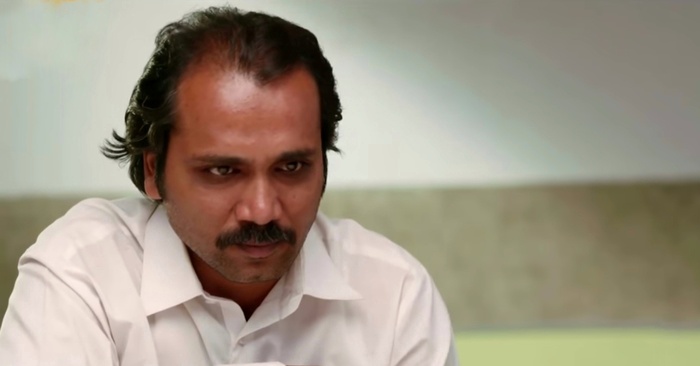 Sunny (Lashkara)
Sunny was such a character that only knew how to love and be in love despite all the odds. Sunny went through a lot emotionally and his world turned upside down when the love of his life got married to someone else. Sunny went from being a harmless guy to an obsessed admirer to someone who wanted to destroy all the happiness of the one he loved but when everything changed in his lady love's life, he redeemed himself and did everything to make sure her suffering ends. Sunny redeemed himself when he went from being a villain to a hero who fixed every single problem in his lady love's life. Sunny's journey was like a rollercoaster ride where at first it looked like he will never be able to come out of his obsession but later he shown mental and emotional growth of such a level that he became the savior. Imran Ashraf was at his best in Lashkara and the ease and effortlessness with which he portrayed all the shades of Sunny's personality and journey is commendable.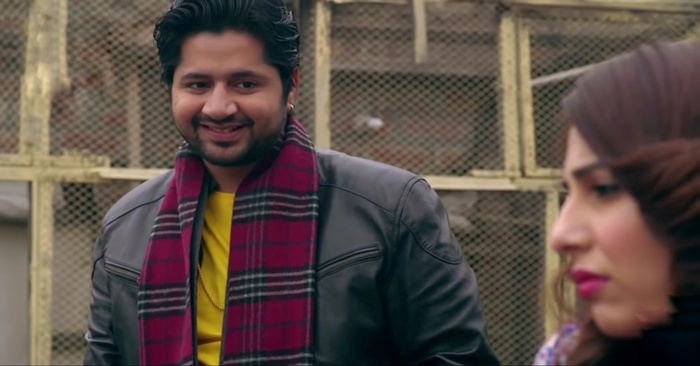 Aairah (Khudgarz)
Aairah was a strong-willed woman who only knew how to make things work and sort them out. Aairah's job also demanded her to fix what was broken inside someone's mind and heart and that is why she ended up becoming so emotionally attached to her husband because what she did for others was done by him for her. Aairah knew how to take a stand fof herself, she also knew how to voice her opinions too. Aairah's character was beautifully written by Rida Bilal and performed exceptionally by Amina Sheikh.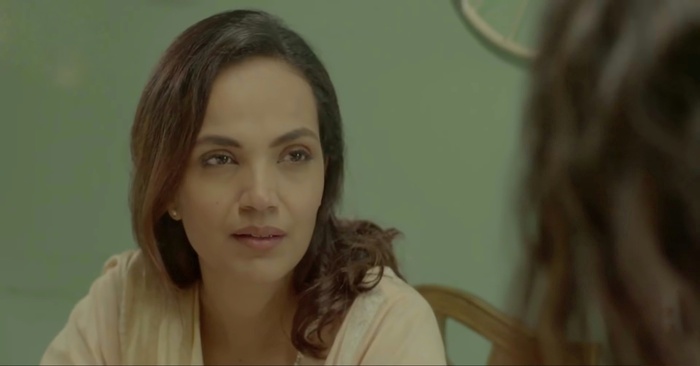 Omar (Khudgarz)
Omar was someone who learnt from his mistakes and made sure to change the course of his life after life-changing bitter experience that he had. Omar only believed in being a good influence on others and live life selflessly because that made him peaceful and contented. The way Omar guided a lost soul like Hassan and dealt with immense patience even when Hassan tested it made Omar's character memorable. It was a treat to see such a nice and humble character who only resonated positivity. Yasir Nawaz was a perfect choice for this character as he played it beautifully.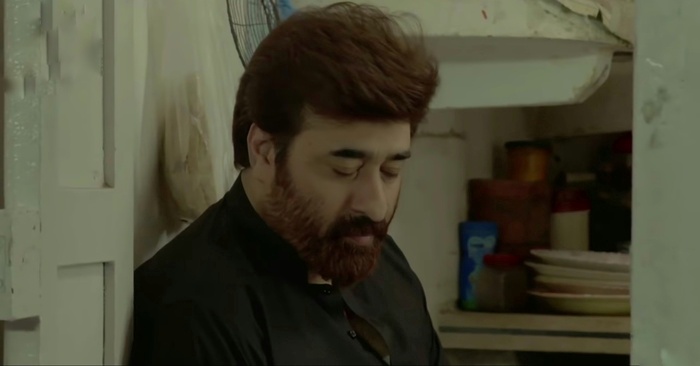 Junaid (Khudgarz)
A good son, a good brother, a good husband and a very kind-hearted human being, this is how Junaid's character can be described. Junaid was burdened with the favors that were done for him by his uncle that is why he developed this forgiving nature where he let go and look past all the mistreatment that was directed at him. It was also nice to see Junaid evolving as a person and not letting his wife put up with irrational behavior. Junaid was someone who always believed in absorbing what was wrong but when it came to his wife, it was so good to see him standing by her to protect her. Syed Jibran always gives his 100% to all the characters that he plays and that is why Junaid's character was no exception too.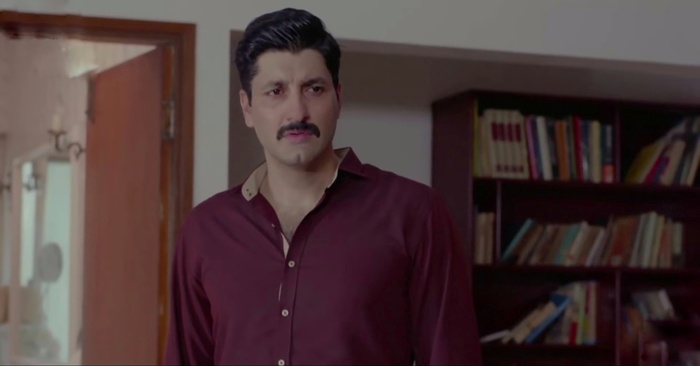 Raheel (Khudgarz)
Raheel was a supporting character but he had a strong role to play in this drama. Raheel was introduced as someone who had a lot of love, respect and admiration for his colleague Abeer who he knew was a part of an abusive relationship. Raheel not only supported Abeer emotionally but stood by her through thick and thin and always protected her when he saw her past was being highlighted. It was nice to see such a supportive husband on screen who stood by his words and gave the sort of comfort and security to a vulnerable girl who had lost faith and confidence in herself. Salman Saeed played this character phenomenally and it was good to see him on-screen.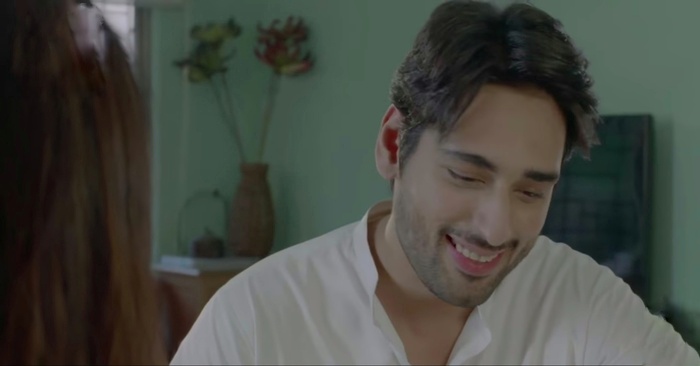 Akram (Visaal)
It won't be wrong to say that Akram was the most unique character that we got to see this year in a Pakistani drama. Akram was a well-written, quirky and a very different character who believed in himself and was a very optimistic person but the only thing that went against him was his approach towards his motive which was wrong. Even though it was established right from the beginning of the drama that Akram was a con-man but as the viewers got to learn more about his character, they ended up having a soft corner for him as they wanted him to get exposed with things working out for him also. Even though Akram lied along the way, betrayed and fooled others too but he deemed it right because he was in love and he never once harmed anyone. Akram had leadership qualities in him as well and he was loyal to those who associated themselves with him. Akram's character could not have been played better and the credit goes to Zahid Ahmed for a perfect portrayal.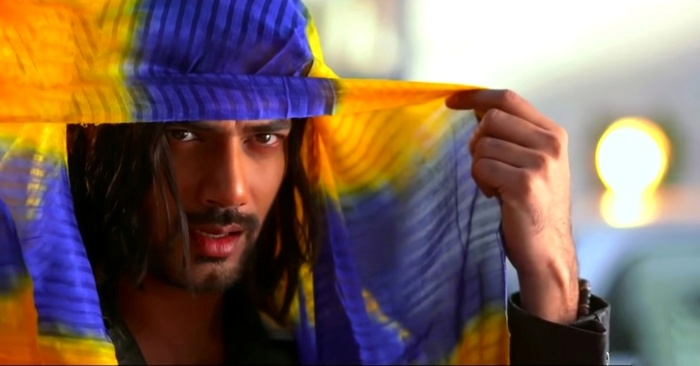 Sajjad (Zun Mureed)
Sajjad's character was not positive overall but it was definitely realistic and superbly etched-out. Sajjad's character development and weaknesses are the main reason why he is in this list. His personality traits and his mindset accurately depicted the mentality of all such men who think they are superior to women solely because of their gender. Sajjad gradually realized his mistakes and decided to mend his ways for good. Through his character, the writer showed where men like him go wrong and why they had such a difficult time accepting their mistakes. The writer also showed what an important role the upbringing plays in determining what kind of a role a man will be playing in his family and the society in the future. Omair Rana translated this character impressively on screen.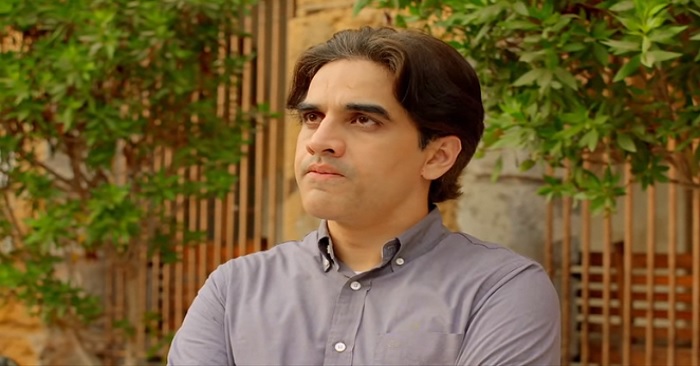 Tabbasum (Zun Mureed)
Tabbasum was the main protagonist in drama serial Zun Mureed. Tabbasum was one of the most nuanced female leads we saw in dramas this year. Through this character the writer showed that a woman can compromise on anything but she should never compromise on her dignity. Tabbasum was a strong woman who had many vulnerabilities but no shortcomings. A practical, sensible and intelligent woman who tried her best to find a way out of a difficult situation, Tabbasum represented many women in our society who do everything they can to support their husbands but they don't get due credit for it. This character was etched-out beautifully. Even though Nadia Khan's performance was not up to the mark but Tabbasum never failed to impress.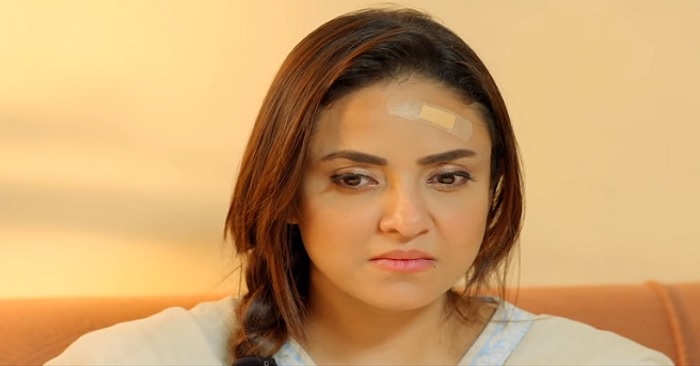 Fari (Zun Mureed)
Fari was a sensible young woman who stood by her sister's side right till the end and also made the viewers understand many aspects of Tabbasum's character. Her conversations with Tabbasum were one of the best parts of the drama. Fari was focused, strong and hard working. She believed in relying on her own strengths and did not need a man to save her. A woman with a vision who managed to live her life meaningfully even with so much negativity around her – Fari was anything but a victim! Fatima Shah's performance was pretty decent but her overdone make-up was distracting most of the times but that did not kill the beauty of this powerful character.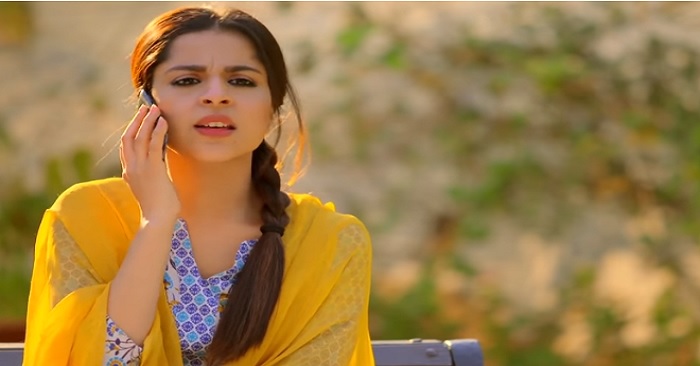 Safeena (Meri Gurya)
Safeena was one of the few positive female characters we saw in dramas this year. Her character was likeable as well as meaningful in many ways. Safeena was forced into a marriage but she tried to make it work after finding out that her husband was a complete misfit. A strong woman who liked fixing broken people and situations, Safeena's character was inspiring throughout. She played a major role in figuring out that her husband was not just a misfit but he was actually a cold-blooded murderer. Safeena was always fair as well as sensitive which made her character more likable. She refused to be a victim and fought for what was right till the end. Sonya Hussyn did complete justice to this beautiful character.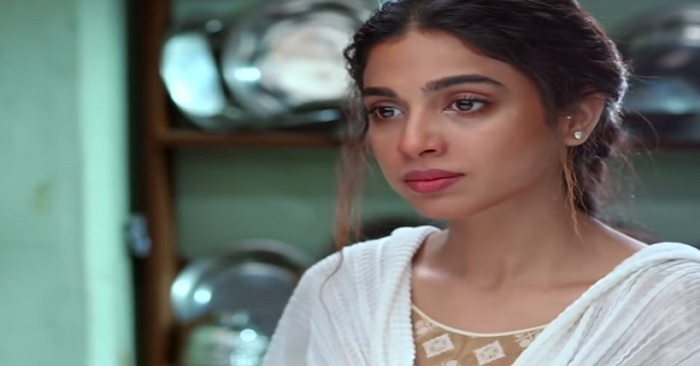 Shehnaz (Meri Gurya)
Shehnaz from Meri Gurya was undoubtedly one of the best characters in Pakistani dramas this year. Shehnaz was a mother who fought a long and hard battle to get justice for her daughter as well as for so many other little girls. Shehnaz's relationship with her daughters, her overall personality and the way her weak as well strong moments were shown made this character simply unforgettable. Sania Saeed always adds grace to such character which makes them even more appealing. Her natural acting was one of the many reasons why this character had an impact. Shehnaz's fight for justice also gave an important message to the viewers.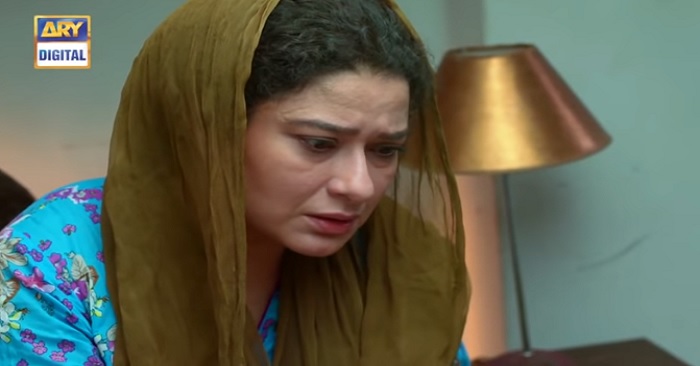 Zaid (Woh Mera Dil Tha)
Zaid's character was one of the most beautifully etched-out characters in Pakistani dramas this year. He was one such character who had so many flaws yet he never lost his appeal. The way his coming of age journey was covered made this character one which is impossible to forget. Deep down Zaid was always capable of being a wonderful human being but it took him time to discover that side of his personality. Sami Khan's superlative performance throughout brought out the best in this character. Most people who watched this drama, tuned into it, because of Zaid.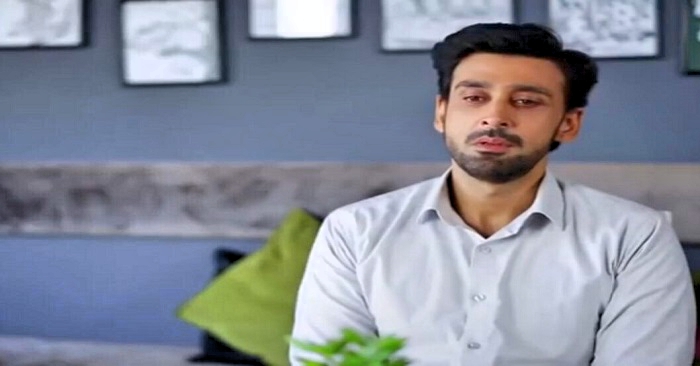 Naina (Woh Mera Dil Tha)
Naina was another reason why viewers tuned into Woh Mera Dil Tha. She was a levelheaded and caring young woman who made the most out of the worst experiences of her life. A positive character who went through a major transformation as well as someone who learned from her mistakes, Naina's character had a lot going for it. Naina's circumstances for most part were terrible but she was never shown as a victim. A balanced and beautiful character which became even more pleasing to watch on screen because Madiha Imam played this role.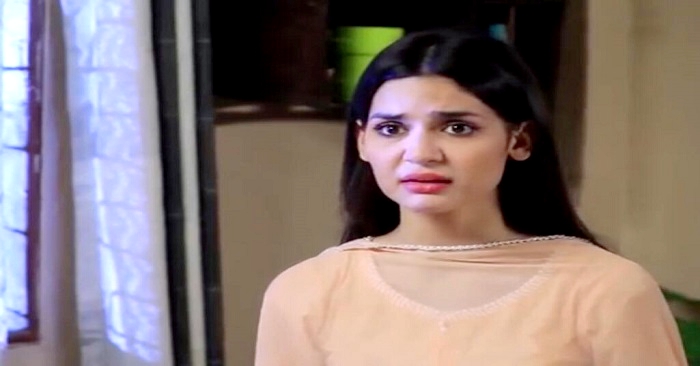 Which one of these characters was your favorite? Please feel free to add to the list.