Pakistani drama industry has gone through many phases in the past few decades. We have seen the best and worst of Pakistani dramas in all these years. Just when most of the avid viewers had given up on Pakistani dramas, the producers and writers surprised us with multiple dramas that offer variety and meaningful entertainment. Each one of these dramas brings something new to the table. A few weeks back, it was almost impossible to make a list of the best Pakistani dramas because there were hardly any good dramas on air. However, things have taken a turn for the better now. Even those viewers who had stopped watching Pakistani dramas have a lot to choose from now.
There are a lot of entertaining dramas on air at the moment. However, only those Pakistani dramas made it to the 'best' list which truly makes me look forward to the next episode.
Here is a list of the best Pakistani dramas on air right now:
Kabli Pulao
Writer: Zafar Mairaj
Director: Kashif Nisar
Schedule: Tuesday 8 pm on Green Entertainment
Kabli Pulao is one of the most unusual stories airing on Green Entertainment. This drama has redefined the idea of love stories in Pakistani dramas. It has also shown on-screen the most unlikely yet the most attractive hero and heroine. Apart from the leading actors Muhammad Ehteshamuddin and Sabeena Farooq, the entire cast has been hand-picked in such a way that every actor fits their respective roles like a glove. Zafar Mairaj has penned down characters that win you over repeatedly and Kashif Nisar's direction has breathed life into these characters. Kabli Pulao is a classic that keeps on surprising. It is also the kind of drama that entices you a little more with every passing episode. Everything about this drama is perfection personified. Even the OST is spellbinding. If you are not watching this one already, you are missing out.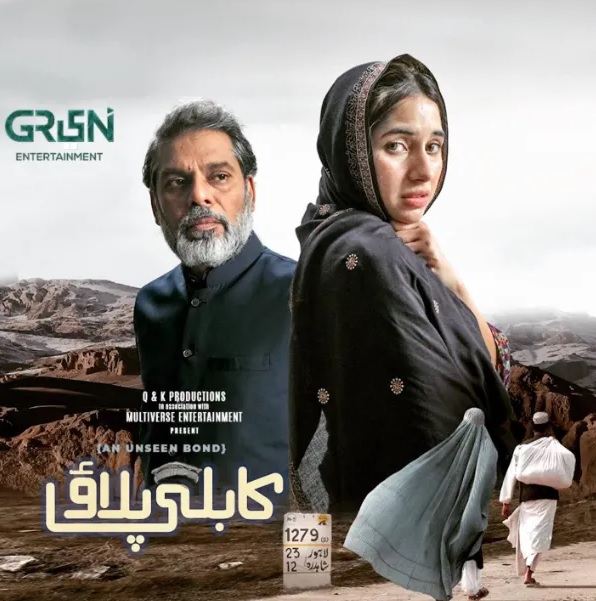 Jeevan Nagar
Writer: Awais Ahmed
Director: Kashif Nisar
Schedule: Monday 9 pm on Green Entertainment
Green Entertainment definitely takes the lead right now in terms of showing quality content. Jeevan Nagar is another masterpiece that is airing on the channel. This drama makes good use of Sohail Ahmed's expertise and Rabia Butt stands out in another powerful role. Jeevan Nagar transports you into another world which is an outcome of the writer's imagination. Jeevan Nagar has some of the most memorable characters and performances to its credit. Awais Ahmed's script is full of surprises and Kashif Nisar's direction is the cherry on top. The humorous element of the drama is another reason why it never ceases to entertain. Jeevan Nagar is a must-watch for all those Pakistani viewers who like watching unique stories that entertain.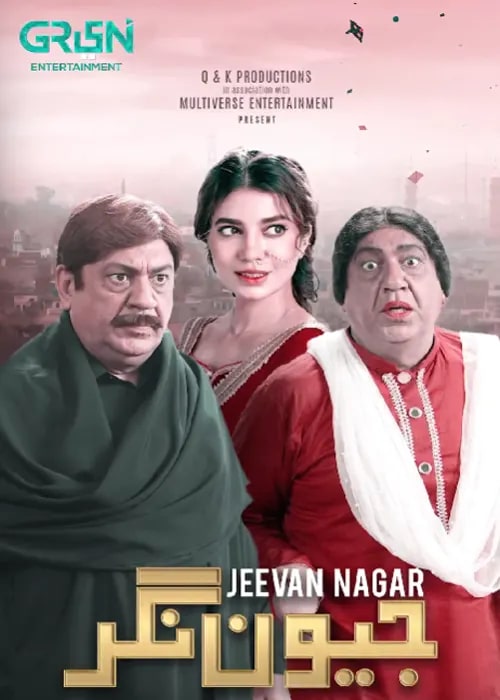 Nauroz
Writer: Kashif Anwar
Director: Shahzad Kashmiri
Schedule: Thursday 8 pm on Green Entertainment
Nauroz is yet another story that is completely brand new for Pakistani viewers. It is a Pakistani version of all those Disney animations in which characters from another world end up in ours. Kashif Anwar is on a roll since both his current dramas show how far he has come as a writer. Shahzad Kashmiri is an expert when it comes to taking viewers out of closed spaces and into the open. The execution is definitely a clear winner in Nauroz. Mawra Hocane and Shamil Khan's impeccable performances and their palpable on-screen chemistry make Nauroz a must-watch. The main idea of the story is unique and so far with the exception of a few minor glitches, everything else has been shown convincingly. The plot is highly unpredictable and engaging.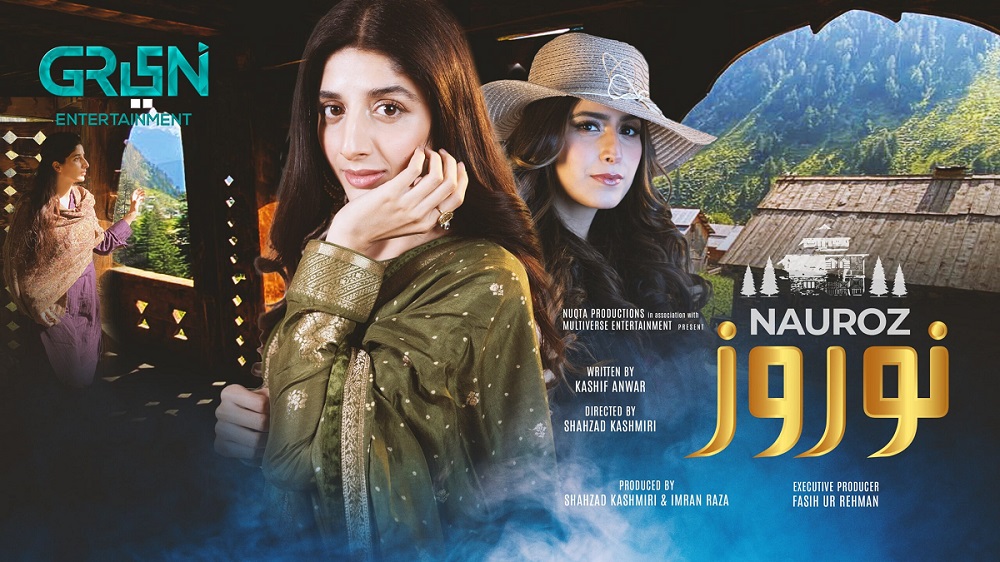 Neem
Writer: Kashif Anwar
Director: Shahzad Kashmiri
Schedule: Monday 8 pm on Hum
While Green Entertainment is clearly taking the lead at the moment, Neem is one drama on Hum that I genuinely look forward to watching. It has so many positive messages which have been presented in an engaging manner. This is another drama in which Mawra Hocane's performance has made all the difference. Zimal is the heart and soul of Neem while all the other characters and stories are simply not in the same league as this main track. Apart from that, Ameer Gilani has proven through his performance that he wants to experiment and has what it takes to translate different versions of his character on-screen. Neem offers meaningful entertainment and has some of the most beautifully written dialogues. Kashif Anwar and Shahzad Kashmiri are turning out to be an ace team.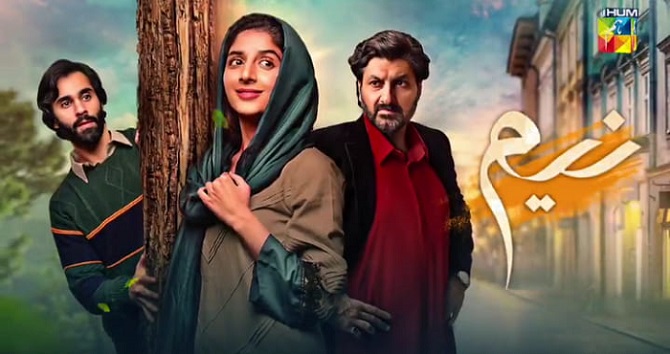 Guru
Writer: Likhari
Director: Bilawal Hussain Abbasi
Schedule: Wednesday 8 pm on Express TV
The drama serial Guru tells the story of that section of society that is most often a victim of stereotypical characterization in our dramas. Guru, however, gives these individuals a new identity by showing their strengths in a way that has never been shown before. While Guru's script is not flawless like the other dramas I have listed before it but its main character and the premise of the story make it a must-watch. This is the first time that Ali Rehman Khan has taken up a role that is meaty and demands a lot from an actor. Ali Rehman's performance makes you feel for Guru and it also highlights the positive aspects of the character. The emotional element of the drama supersedes every other component of the story and binds you to the drama.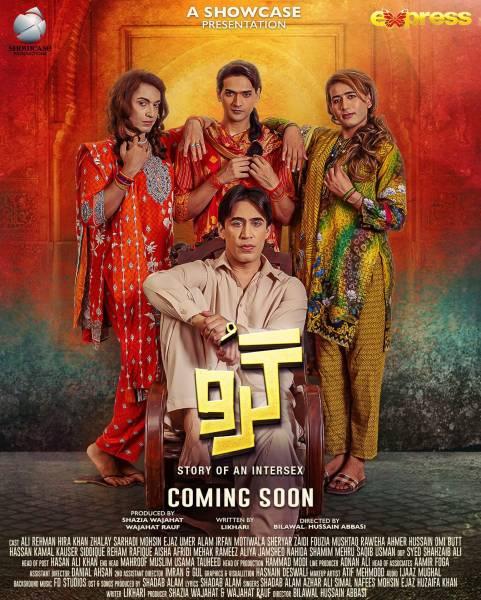 Meher Mah
Writer: Akhtar Qayyum
Director: Najaf Bilgrami
Schedule: Monday 8 pm on Express Entertainment
Meher Mah is one of those dramas on this list which might fall into the love triangle category but it is not another love story by any standards. Although, there are certain aspects of the drama that can easily be termed as typical but overall Meher Mah is entertaining and engaging. Hira Mani and Affan Waheed's performances stand out. However, what stands out the most about this drama are its characters. The first thing that attracted me to the drama was the way Rohail (Affan's character) shows his wonderful upbringing. Since then, Rohail has been a breath of fresh air. We definitely need to see more such leading men in our dramas. Similarly, B Jaan is such a positive and loving soul, it is so good to see Humaira Bano nail this role. I also love how the dads are so cool and are best friends. Ramsha also has her 'fears' but she has not been acting like those typical insecure women we see in our dramas all the time. There is a certain typicality in the script but overall this drama has so much going for it, and so many refreshing elements as well. Apart from that, the fact that Meher Mah is thoroughly entertaining helps. You might want to forward the scenes of some of the characters but there is enough to keep you coming back for more.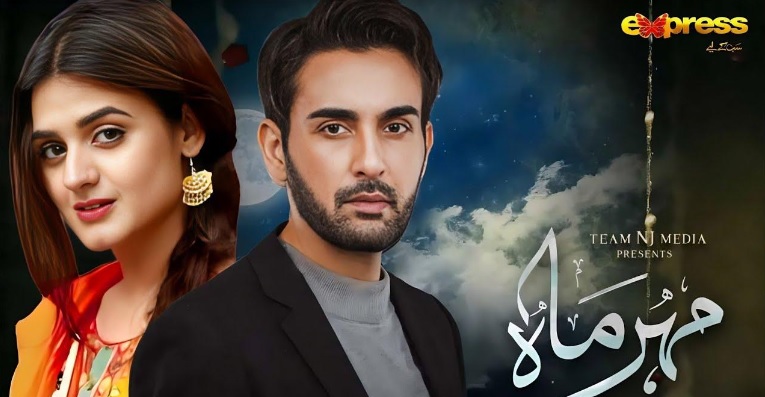 Final Remarks
Other than these dramas, which for me are the best right now, for the reasons stated above, there are also other dramas that are definitely worth watching such as Idiot, Shanaas, and Jhok Sarkar. However, I feel that these dramas have not taken off just yet therefore they are not on the list.
Which Pakistani dramas have your undivided attention right now? Share your views.