Most Pakistani dramas revolve around female characters. Therefore, these characters play a major role in keeping the interest of the viewers alive. One thing is for sure, a character does not have to be "perfect" to be the best. A layered character that has been penned down convincingly and has a journey that keeps the interest of the viewers alive can easily be termed as the best. It is always a treat watching female characters who are not typical and are a combination of strengths and vulnerabilities. This year, there were so many beautifully penned-down female characters in both leading and supporting roles which kept our interest alive even when the dramas they were a part of were not outstanding overall. Making this list is our way of appreciating all those writers who think out of the box and at times just logically enough to write a well-knit character. These amazing characters will stay fresh in our memories for a really long time.
Here is the list of the best female characters in the year 2022:
Dua (Aye Musht e Khaak)
Dua's character in Aye Musht e Khaak was definitely quite interesting because of the way it was written & portrayed by Sana Javed. Usually in Pakistani dramas, a soft-spoken girl with an inclination towards faith & religion is shown to be quite submissive with zero vision for herself or her life partner. However, in the drama serial Aye Musht e Khaak, Dua's character stood for the exact reason that she was self-assured & knew exactly what she expected from her husband. Although it was a tough journey for Dua to take, but she remained firm & did not let anything move her at all. It was also only on her own terms that when she actually saw a genuine transition in Mustajab, she decided to go back to him & start afresh. It was actually refreshing to see a character like Dua in a Pakistani drama this year.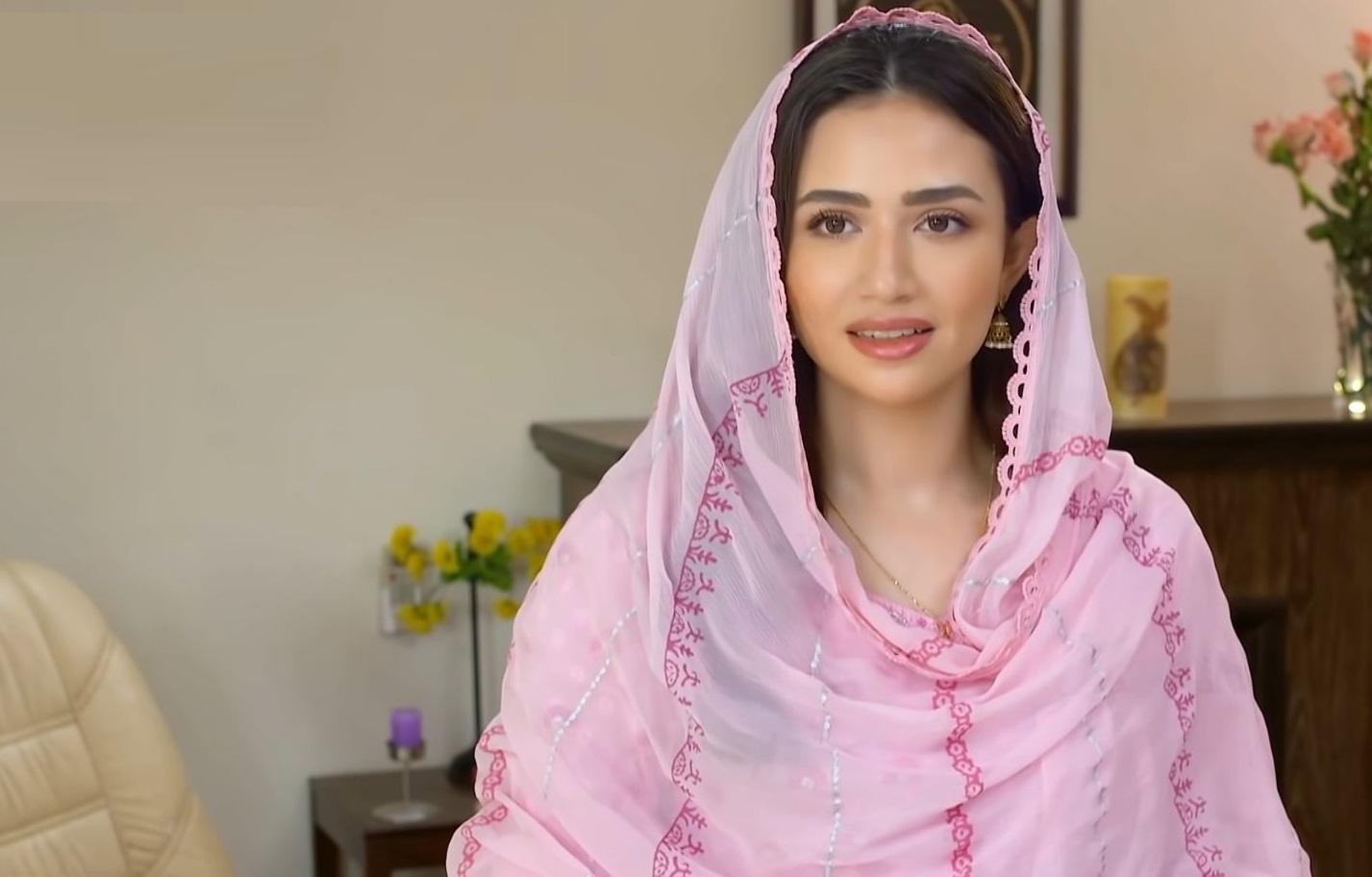 Sajida (Badnaseeb)
There are a few older characters in dramas every year who drive the story forward and leave lasting impressions. The main protagonist Dua's grandmother Sajida was one such character in the drama serial Badnaseeb. She was a confident woman who stood by Dua every time her father was unjust to her. She did not hold back while speaking her mind and ultimately made a big sacrifice for her granddaughter. For 30-plus episodes, this character played an important role in Dua's life and definitely shaped her track. Samina Ahmed's remarkable performance made this character unforgettable.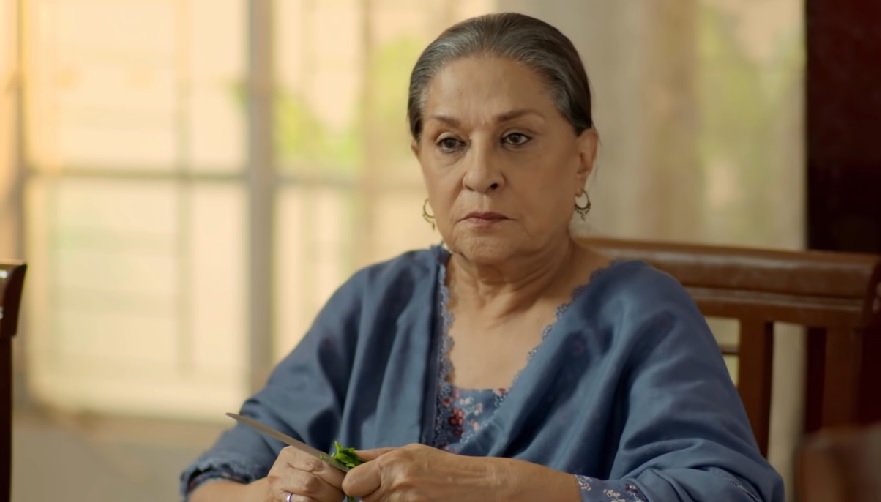 Bakhtawar (Bakhtawar)
The name Bakhtawar literally means fortunate or lucky, Drama serial Bakhtawar's main character has neither been fortunate nor lucky. On the contrary, right from the beginning of her journey, she has struggled to change her misfortune. Bakhtawar was introduced as a strong-willed young girl who could not do much to change her circumstances but always had the wish to do so. As Bakhtawar's journey progressed, she decided to write her own destiny by taking decisions that were really difficult. We love Bakhtawar because of her exceptional strengths. Even though she is young, she has the confidence to face the world and the courage to do whatever it takes to get what she wants in life. Bakhtawar's journey is realistic and inspirational as well as engaging.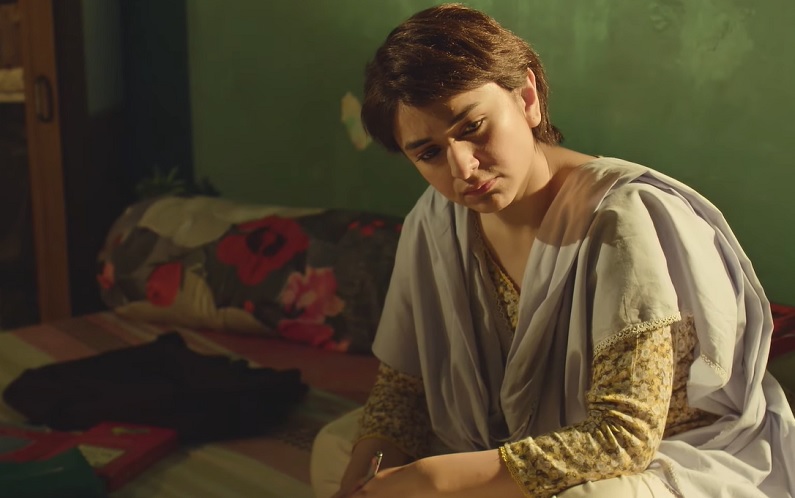 Bano (Habs)
Bano's character depicts the section of those women who despite being mature & financially independent individuals are not free to make their own decisions. The way the writer has written the character of Bano makes you understand those struggles in a very simple yet convincing manner. Bano never turned a blind eye towards her family & she also was never under the impression that she'd stop working & supporting her family after her marriage to Talal. Bano took a long time to pick up the pieces but once she did, she did not look back. The way she grieved her shattered dreams also made her character realistic & believable. Although Bano is a supporting character in Ayesha's story the way it has been written as well as portrayed by Dania Enwer has made it impactful & definitely one of the best characters in a Pakistani drama this year.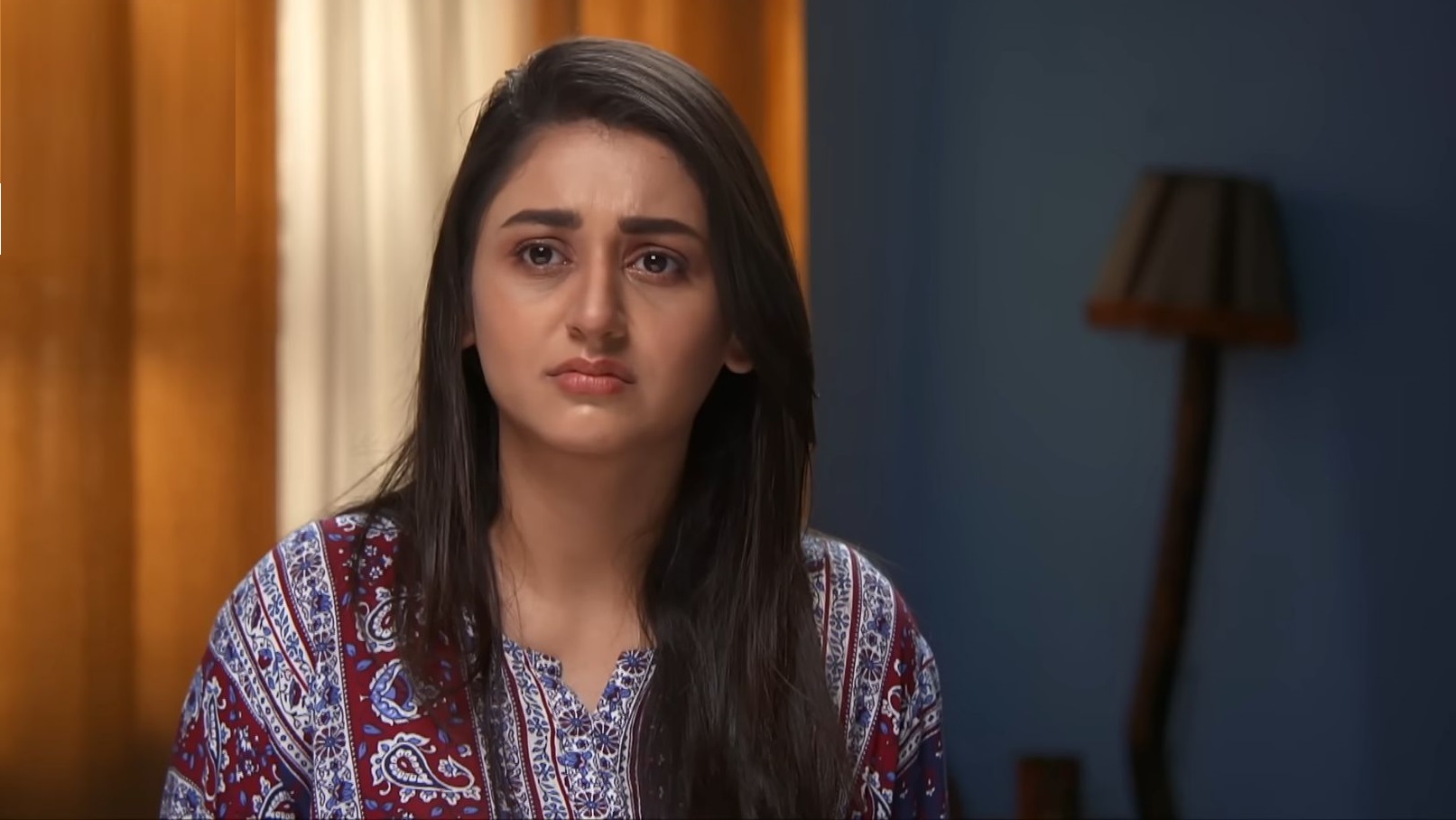 Bobby Pupho (Habs)
Bobby Pupho is yet another realistically written character & the way Hina Rizvi has played it makes you like her even more. Despite things never being in her favor & being unable to live the life she dreamed of for herself, there is still some spark, a child-like quality about Bobby Pupho that shows that she did not let her negative experiences make her bitter. Quite often, she is seen as the voice of reason & continues to lend support to her nieces, that too when they need it the most. Bobby has understood that she has nowhere to go & even Qudsiya is emotionally dependent on her, therefore she doesn't shy away from telling Qudsiya where she goes wrong. This is one character that makes you genuinely want to see her happy but sadly, she has a monotonous life with nothing that would change for her in the future. A very pitiful yet endearing character.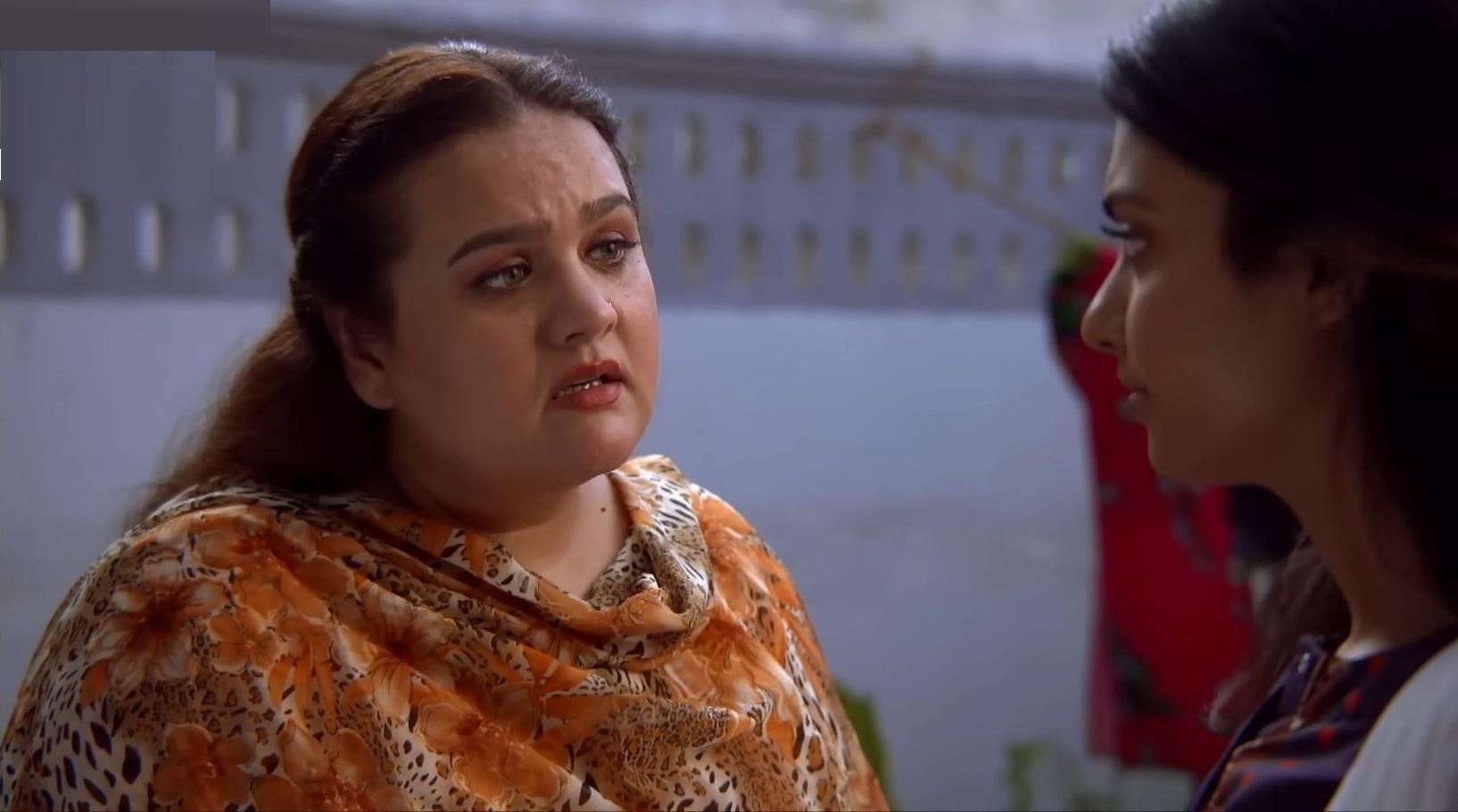 Sadia (Habs)
Irsa Ghazal played the role of Basit's mother Sadia in the drama serial Habs. Sadia may have lived the life that she wanted but the thought of her only son Basit never escaped her mind. She always longed for him but sadly, till she lived, she could not exactly make her son believe that she never wanted to leave him in the first place. Sadia was just as much in pain as her son Basit when she saw how abandonment from his mother had turned him into a cold, bitter & aloof human being. Sadia was the kind of character you genuinely sympathize with especially after knowing that she never wanted to leave her child but was forced to & till her last breath, she had nothing but regrets.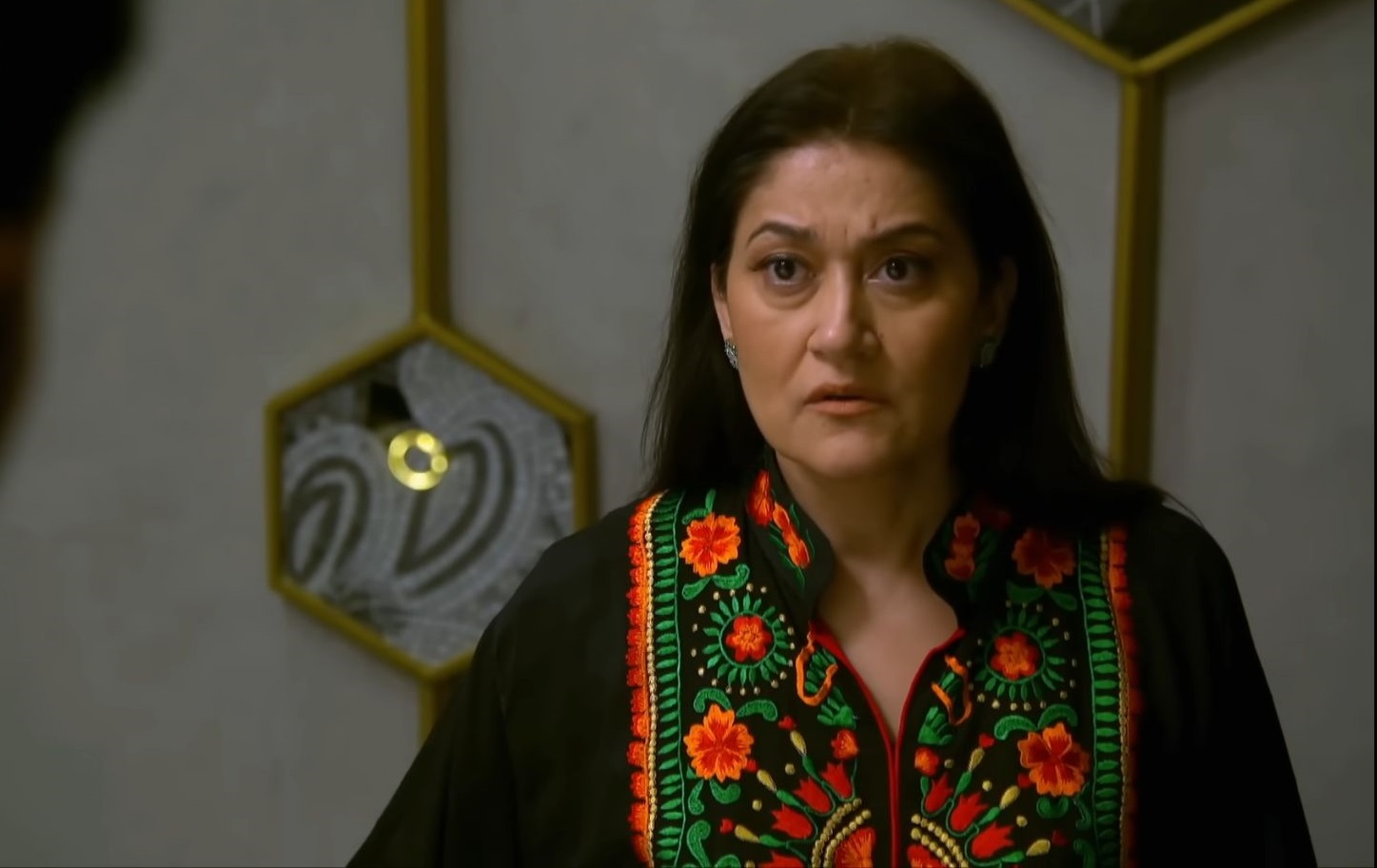 Maha (Hum Tum)
Maha was one of the many progressive characters in Hum Tum. A fitness-conscious young woman with a good heart but also a fun personality; Maha had so much going for her. She had an early divorce but that aspect of her life did not define her at all. She was careless with housework just like all the other ladies of the house but when it came to dealing with people, her psychology degree as well as her kind heart helped her enormously. Just like all the other characters, Maha also had an important role to play in the story. In the end, she was the one who helped Sultan uncle find his purpose in life and she also guided Neha in the right direction.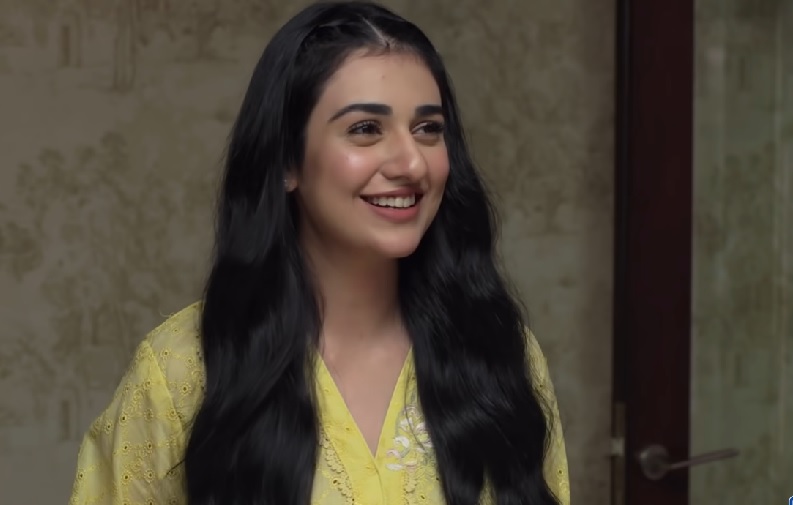 Neha (Hum Tum)
Neha champion will be remembered for all the right reasons for a really long time. She was a champion through and through. Neha was a studious and intelligent young woman who always yearned for her father's love and attention. She also had a naughty side to her personality which kept things interesting. This was such a well-written character that we could not get enough of Neha even when she got plenty of screen time. Neha was the star of the show right from the beginning even though the competition was tough!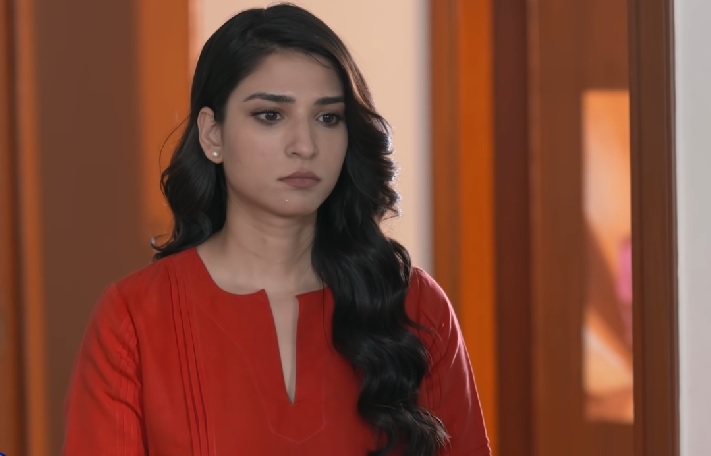 Tammana Begum (Hum Tum)
Tammana Begum was the grandmother of two of the main protagonists in Hum Tum. It was one of the many strong supporting characters in Hum Tum. Through her character, the writer showed that life does not end at a certain age. An economically independent entrepreneur, Tammana Begum never let anyone get the best of her. Even though overall, this character was more entertaining than anything else, the fact that it was also meaningful gave it an edge. Tammana Begum's dialogues often reflected the idea behind the character. We definitely need to see more such grandparents in our dramas.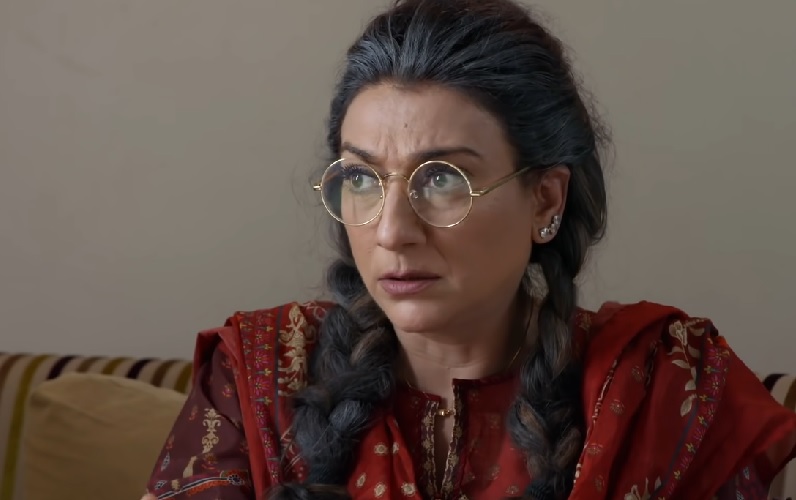 Shanaya (Ishq e Laa)
Shanaya's character in Ishq e Laa was short-lived but it won't be wrong to say that it was actually the only good thing about the drama. Sajal Aly beautifully played Shanaya & this is the reason, in such a few episodes, she conveyed the true essence of why Shanaya was & what she stood for. In a Pakistani drama, it is a rarity to see a young girl practicing faith with so much ease & her connection with her Creator shapes her to be a good person inside out. Her morning routine of reciting the Holy Qur'an followed by translation was definitely the highlight of the entire drama & then as she continued with her day, it showed through her actions & her selflessness. It was unfortunate that Shanaya's character ended too soon & that was another reason why there was a sudden dip in the interest of the viewers in Ishq e Laa.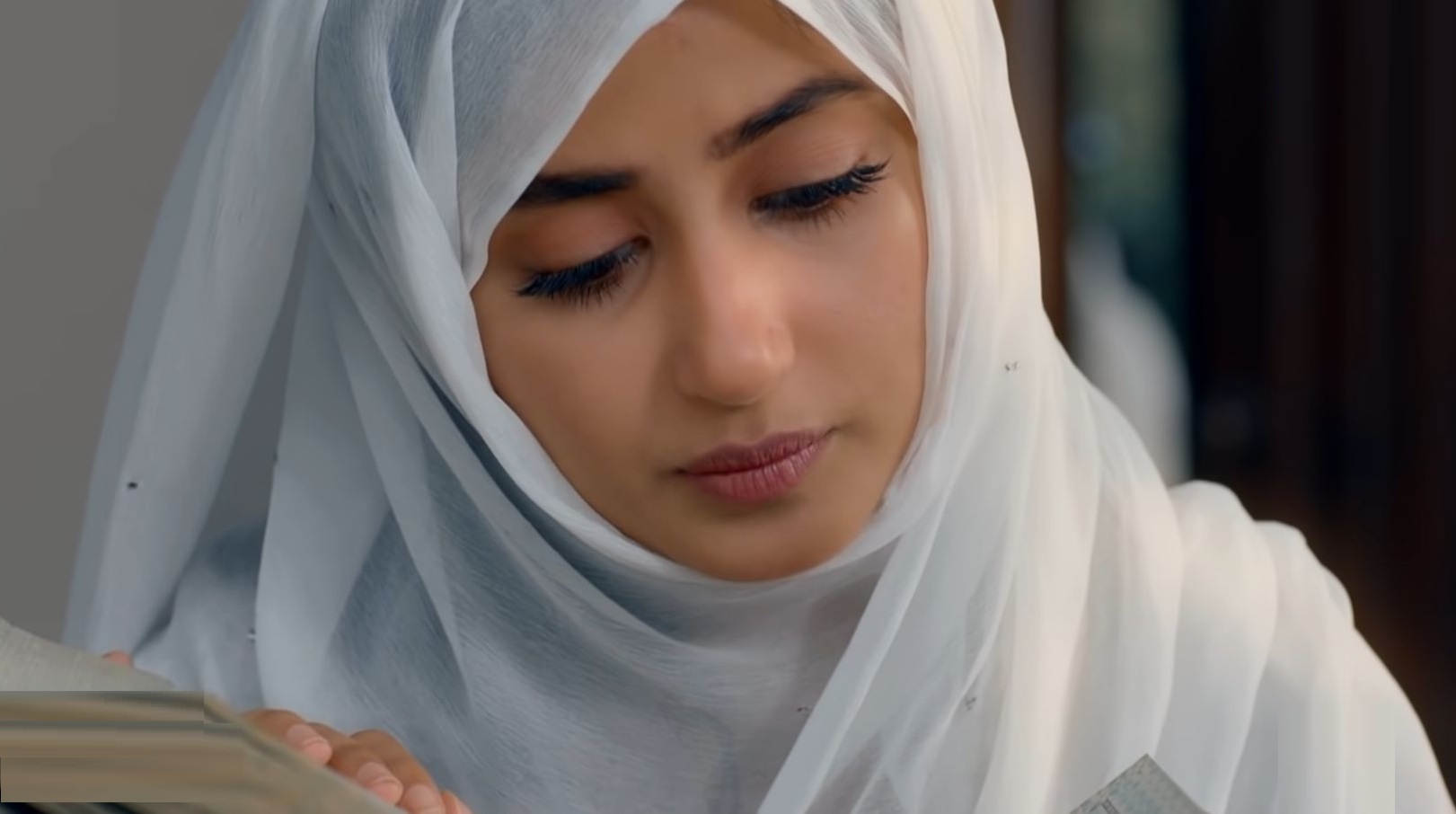 Shabnum (Jo Bichar Gaye)
Each character in the drama serial Jo Bichar Gaye represented a certain section of individuals, who were either involved in the conflict between East and West Pakistan or were collateral damage. Shabnum could easily be categorized as the group of individuals who were collateral damage. She was introduced as a light-hearted character with a strong personality. She had no involvement in the conflict and did not even understand how grave matters were until it was too late. Shabnum made us laugh and cry as her story took different turns. An engaging character that was a satire in its own right, this list would most certainly be incomplete without Shabnum.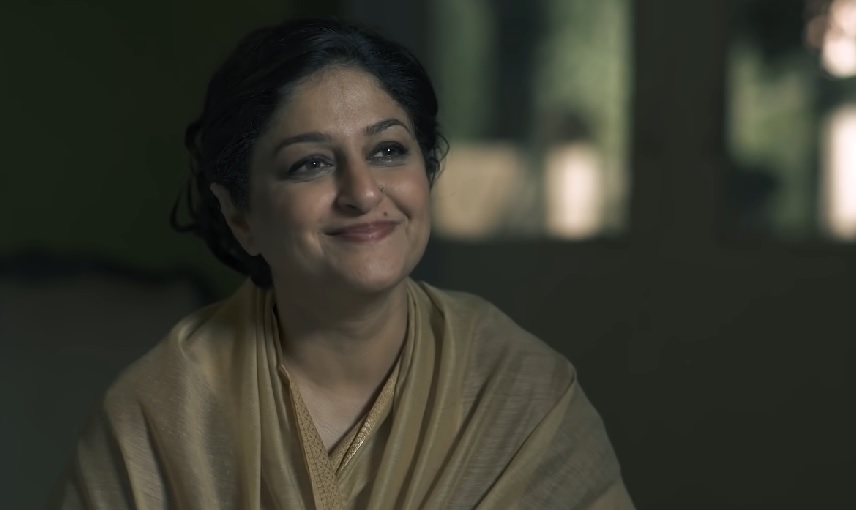 Sonia (Jo Bichar Gaye)
Sonia was one of the main protagonists in the drama serial Jo Bichar Gaye. She was a university student who was engulfed in the conflict even though she tried her best not to take sides. She was a brave woman with a loving personality. Sonia represented those East Pakistanis who did not want the conflict to escalate and actively did whatever they could to support those who were not in favor of disintegrating Pakistan. Her story had a powerful and tragic ending which made it even more impactful. This character was inspired by a real-life character just like the male protagonist of the drama.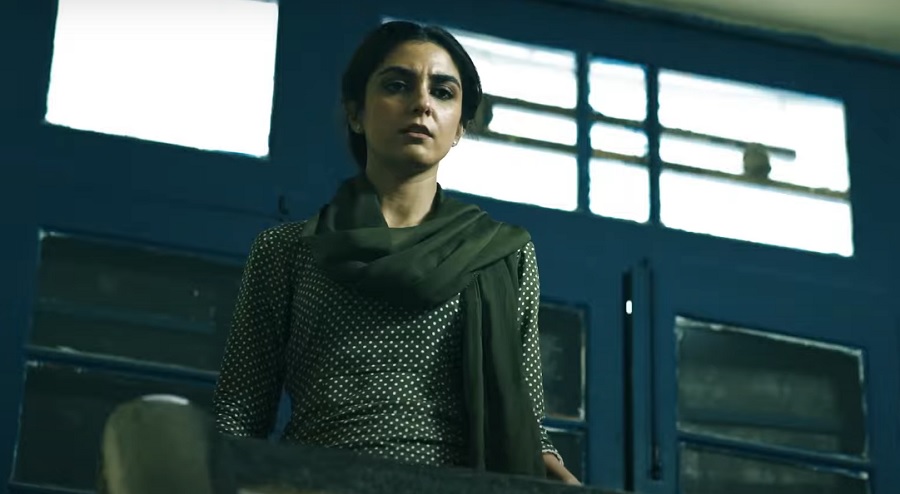 Khajista (Mere Humnasheen)
It won't be wrong to say that Khajista's character was definitely the best character from the dramas that aired this year. Her journey was inspiring & more than that, her willpower to achieve what she wanted,  set her apart. There was also a lot of selflessness in Khajista that stemmed from the loss of her mother & which was definitely the biggest strength of this character. Khajista had a firsthand experience of how lack of medical facility became the reason for her mother's demise, therefore instead of letting this turn bitter, she made it her motive to become a doctor so that she could help the women from her area in a way she couldn't help her mother. Khajista's journey of becoming a doctor was not easy but the way she conducted herself with dignity, knowing what was at stake for her was simply a treat to watch. It's a rarity to come across such dignified characters on screen, this is why Khajista's character won the hearts of viewers in no time. Hiba Bukhari also deserves full credit for treating this character the way it deserved to be treated, making it a lot more special.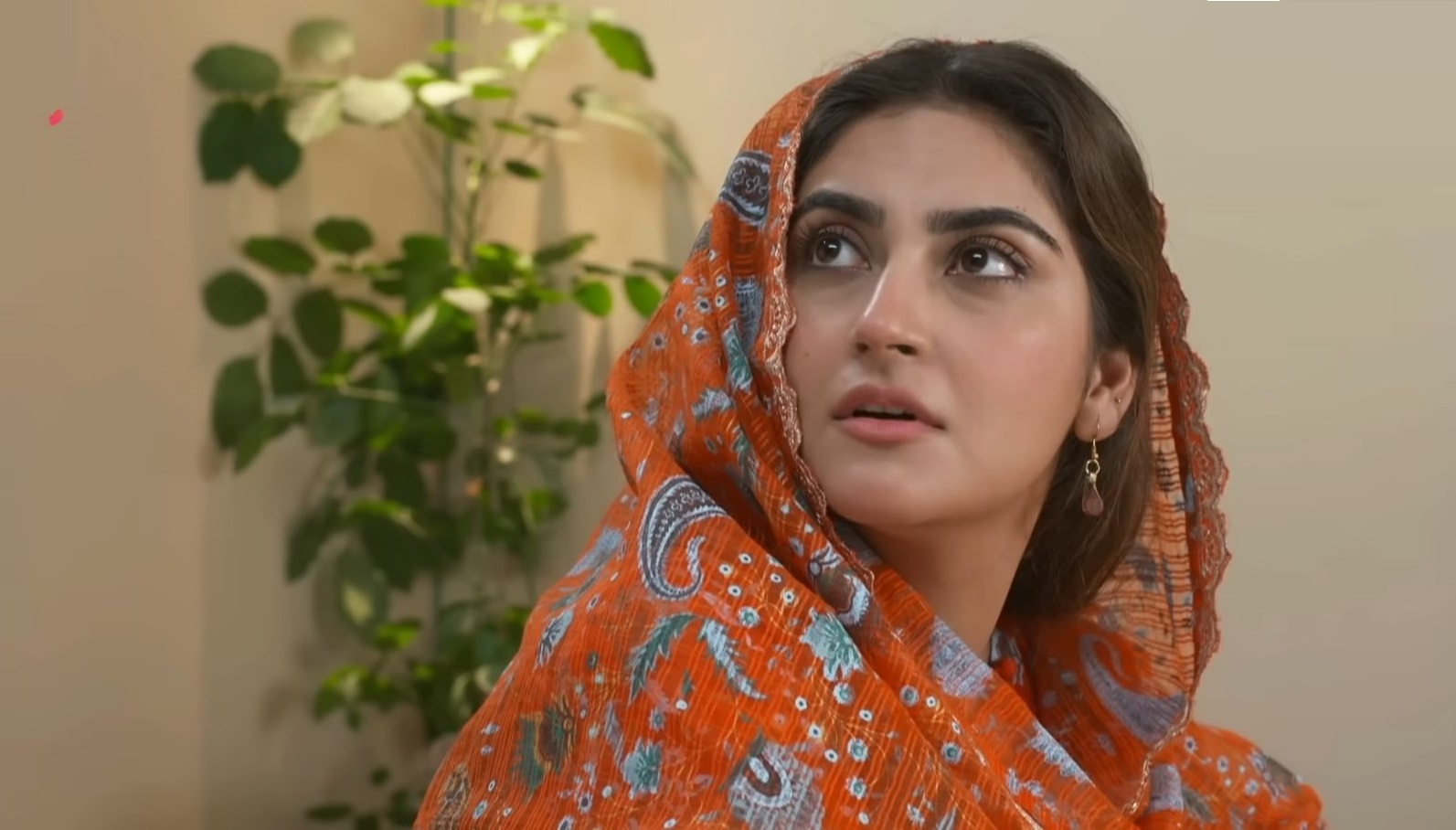 Rohi (Mor Maharan)
Rohi from the drama serial Mor Maharan is another progressive female character this year who would have gotten more attention had the drama been executed in a better manner and aired on one of the leading channels. Rohi has a definite purpose in life; she is not afraid of speaking her mind and is fearless. Her character traits are everything we want to see in more female characters in Pakistani dramas. It is always good seeing female characters whose sole purpose in life isn't getting married and Rohi is definitely one such character.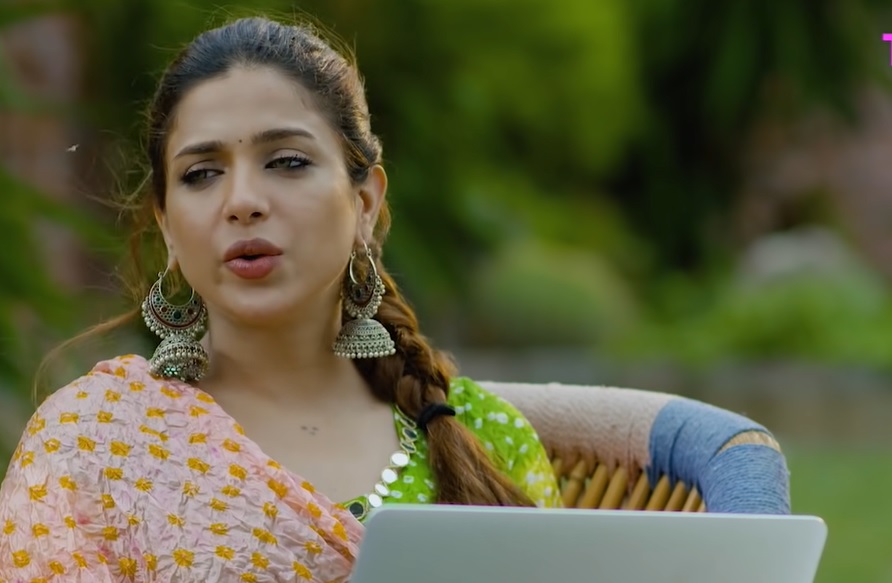 Almas (Mor Maharan)
Almas' track had our undivided attention right from the beginning. She had a bitter past and even her present situation is not ideal but she continues to make wise decisions and has been shown as a resilient woman. She is an entrepreneur with a strong personality and great foresight. Even though she is strong, she is not scared of sharing her fears with those who care about her.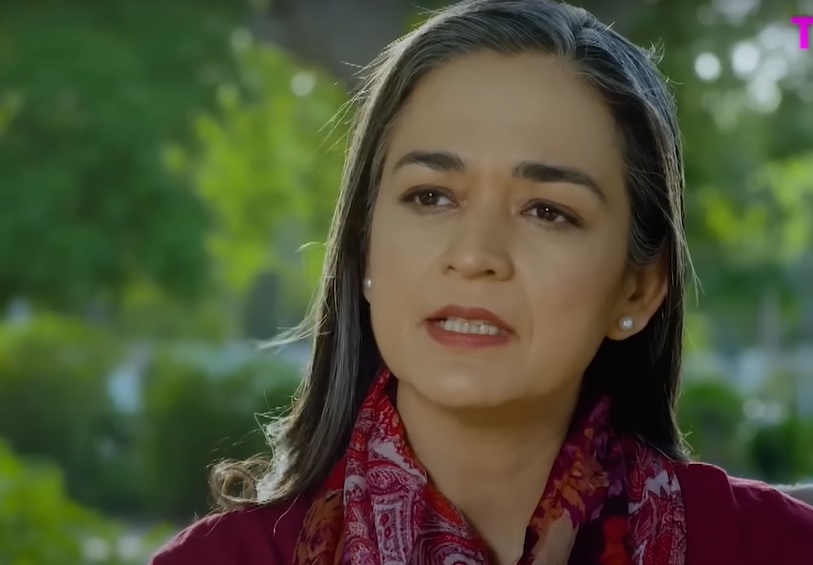 Safina (Pehchaan)
Safina was one of the most important supporting characters in Pehchaan. She represented all those women who are abandoned by their families because they want to pursue their dreams or be independent. Although Safina's background did not make sense at times, it was her present situation and character traits that stood out for us. Despite being abandoned and living such a difficult life, she welcomed her niece and brother happily into her life once they wanted to be a part of it. Also, her support for Sharmeen and her role in her journey made her such a wonderful character which was crucial to Sharmeen's journey. We looked forward to their scenes together and loved how positive Safina was for the most part.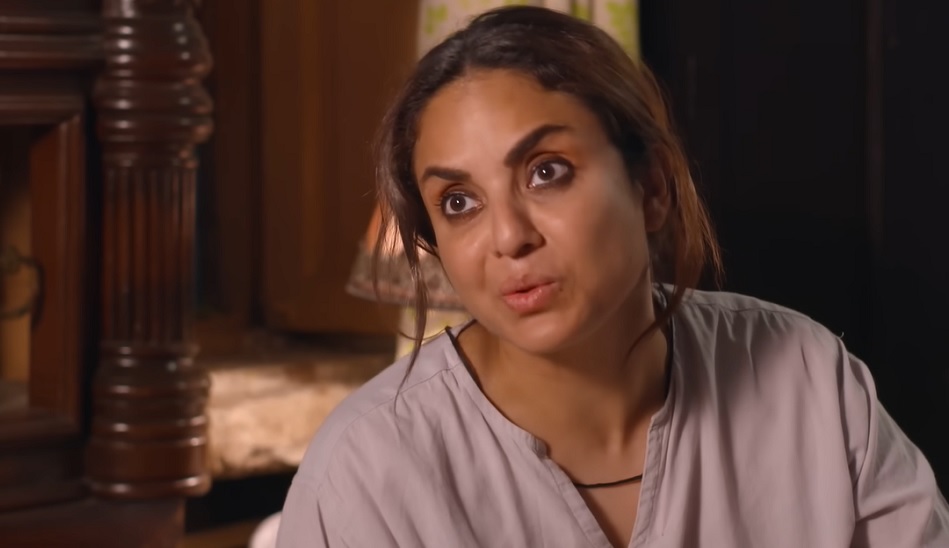 Zarghona (Sang e Mah)
In a patriarchal society where she had no one's support, Zarghona showed everyone that she never wanted anyone's support in the first place. Zarghona was brave but her beginning was anything of that sort. She too was a submissive wife who was a victim of domestic abuse but even then she knew how to honor her ex-husband because she knew his shortcomings & faults. Zarghona picked up the pieces & re-married but unfortunately, lost her husband & then decided to become self-sufficient. Although she had a hard time making her daughter understand her perspective but she stood firm because she knew what was better for Gulmeena. Zarghona's character was written with the intent to show that such women are often easily misunderstood but no one ever puts an effort to understand who they are & why they have become this way. Sania Saeed gave an outstanding performance in Sang e Mah by breathing life into this character.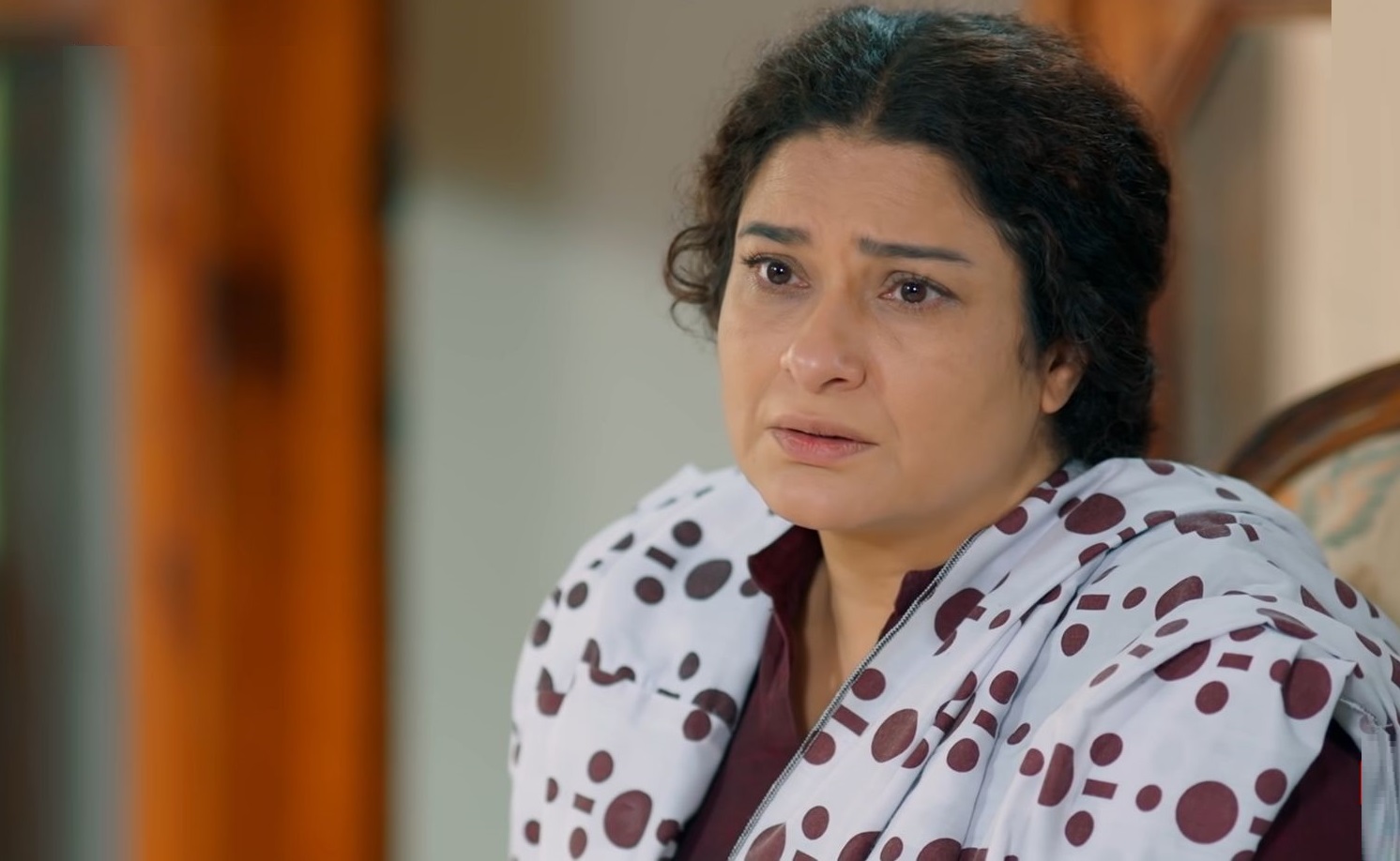 Rukhsana (Wehem)
Brave, strong, mysterious yet flawed, Rukhsana is not your typical bahu that is usually seen in a Pakistani drama. Rukhsana's journey is interesting to witness, especially because she thinks she has everything under control. This urge to control everything also stems from the fact that she was unable to have any hold, any control over her marital life, but after that, she toughened up & made sure that things go as she wants them to. Rukhsana doesn't shy away from punishing those who go against her but when it comes to her sons, she doesn't want her truth to be exposed to them, As flawed as she may be, she has never failed as a mother & this is the reason that now when her sons are mature & grown up, she can not wrap her head around the fact that they too can have their own opinions & take their own decisions. Savera Nadeem has embraced this character flawlessly & makes you want to learn more about this character as the drama progresses.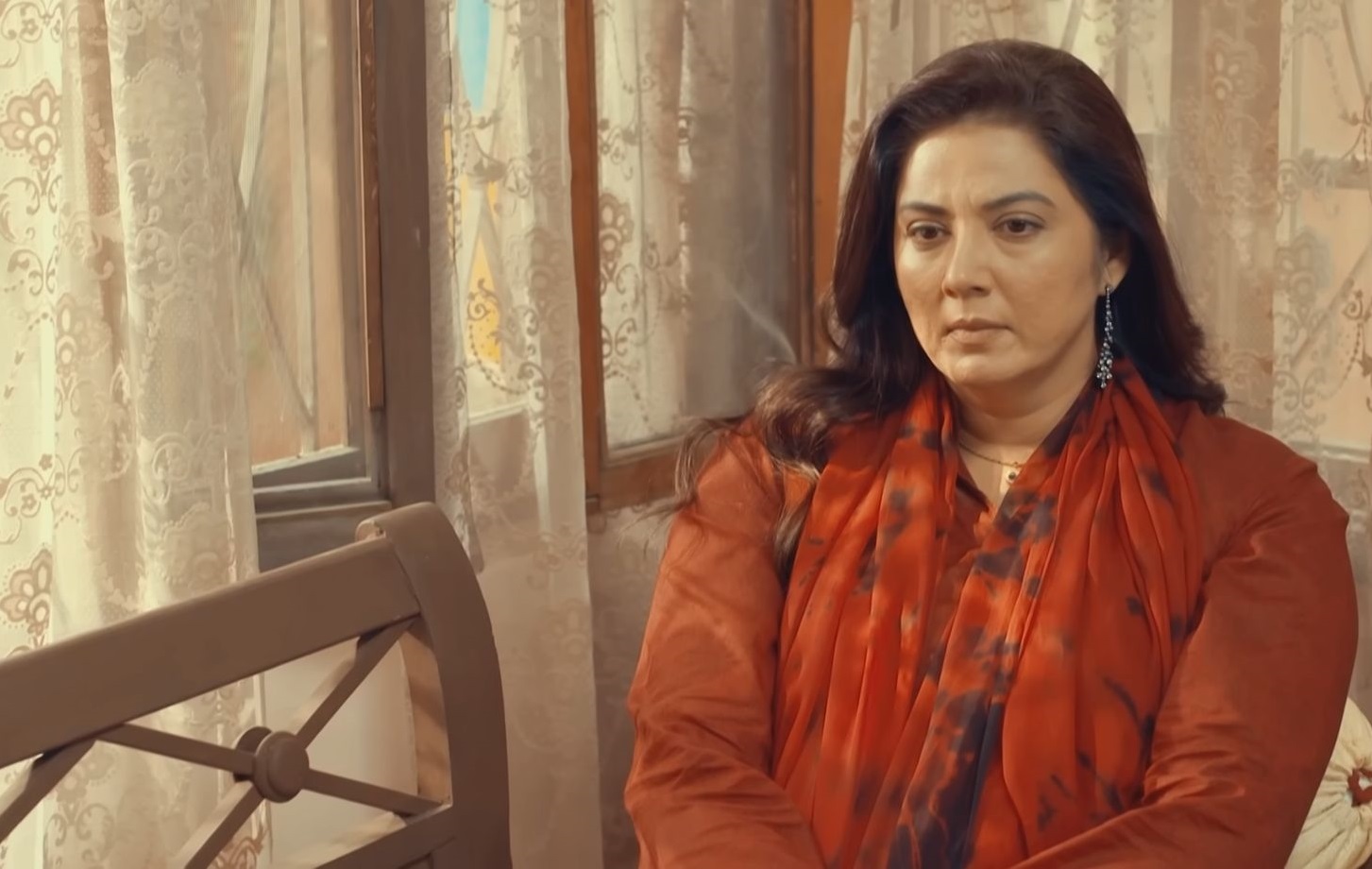 Amma Bi (Wehem)
Amma Bi's character is written so well that it clearly conveys what the writer has conceived it for. She is clearly dependent on her daughter-in-law, and she puts up with her punishments too, she is convinced that everything unusual that happens to her is because of Rukhsana, still, she is seen doubting herself. Amma Bi is perplexed & so tangled in the trap set by Rukhsana that it actually makes you feel for her a lot. However, despite the unfavorable circumstances, she continues to fight Rukhsana & tells her where she goes wrong. She definitely doesn't have her sympathies with her daughter-in-law but chooses not to live with her son either. Amma Bi's character has been beautifully portrayed by Shamim Hilali.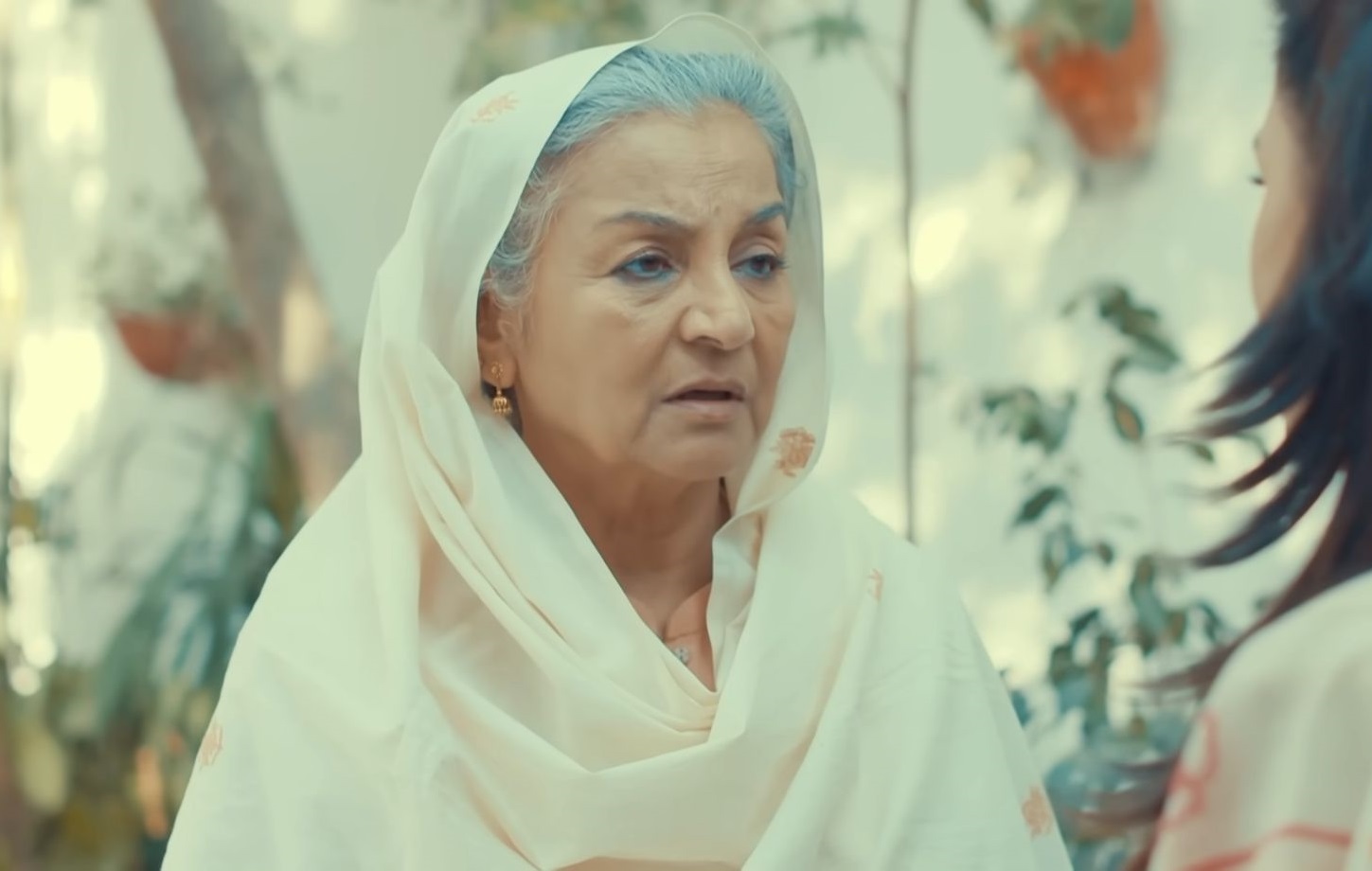 This completes the list of best female characters seen in Pakistani dramas this year. Please share your thoughts in the comment section below & feel free to add more names to the list.