The term "hero" has been redefined by Pakistani drama writers and readily accepted by viewers over the years. While there were plenty of toxic leading male characters this year that put us off, there were also those who were flawed yet had a definite appeal. Then there were also such characters who were unique in their own way and etched out beautifully. There were also multiple supporting characters in 2022 which had our undivided attention and were a breath of fresh air. The "best" characters are ones that are layered, meaningful, and engaging. This list goes to show that Pakistani writers still have what it takes to pen down male characters that break stereotypes.
Here is a list of those male characters from Pakistani dramas in 2022 that can easily be termed as the best:
Imam Sahab (Aye Musht e Khaak)
Nowadays when almost every other practicing Muslim is shown to be dubious & negative, Imam Sahab's character in Aye Musht e Khaak was refreshing to witness. Although for the most part he was shown to be someone who guided Dua & helped her find a way whenever she was confused, as the drama progressed, his character & backstory was touched upon slightly which made his character stand out a little more. It also became easier for Mustajab to relate to him because Imam Sahab also had everything that Mustajab had but because of his faith, he left everything & settled in a secluded area to do his social work as well as live a minimalist yet fulfilling & peaceful life. His dialogues were also profound & this character was brilliantly portrayed by Shabbir Jaan.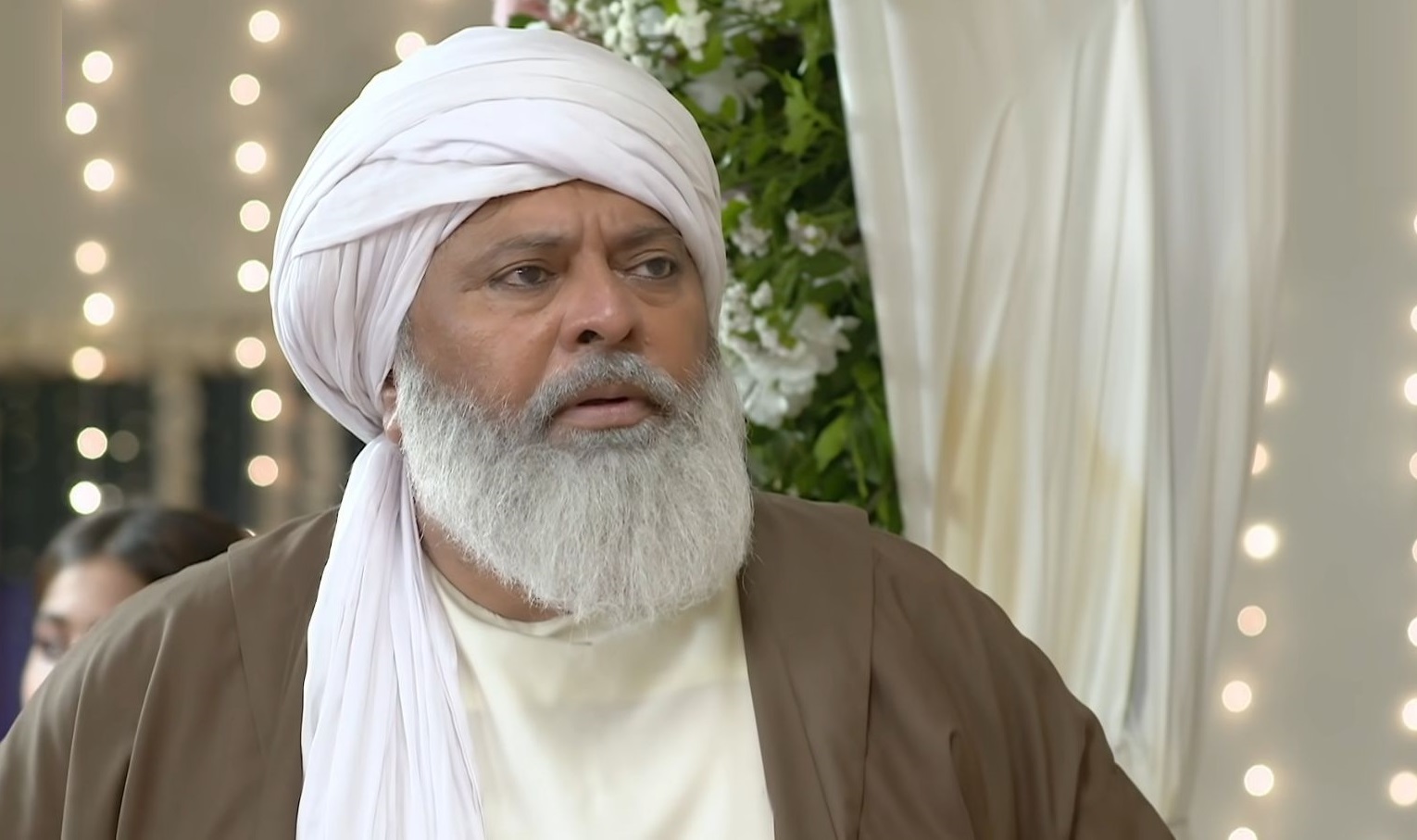 Babar (Aitebaar)
It is unfortunate that the drama serial Aitebaar did not have a decent viewership however, the way the writer explored the struggles of people that came together belonging to different backgrounds definitely made it a very interesting story to follow. Babar's character played by Ali Safina was the highlight of this show because Babar was an ideal & supportive husband who stood by his wife through thick & thin. Although their relationship & Babar's loyalty was also put to test, it wasn't because he didn't believe his wife, it was only because Parissa chose to keep things from him that kept on drifting him away from her. However, Babar still never gave up on her & made sure to let his wife know that he truly loved & respected her for who she was. Babar's character was definitely refreshing to see, especially now when more than half of the male characters are toxic!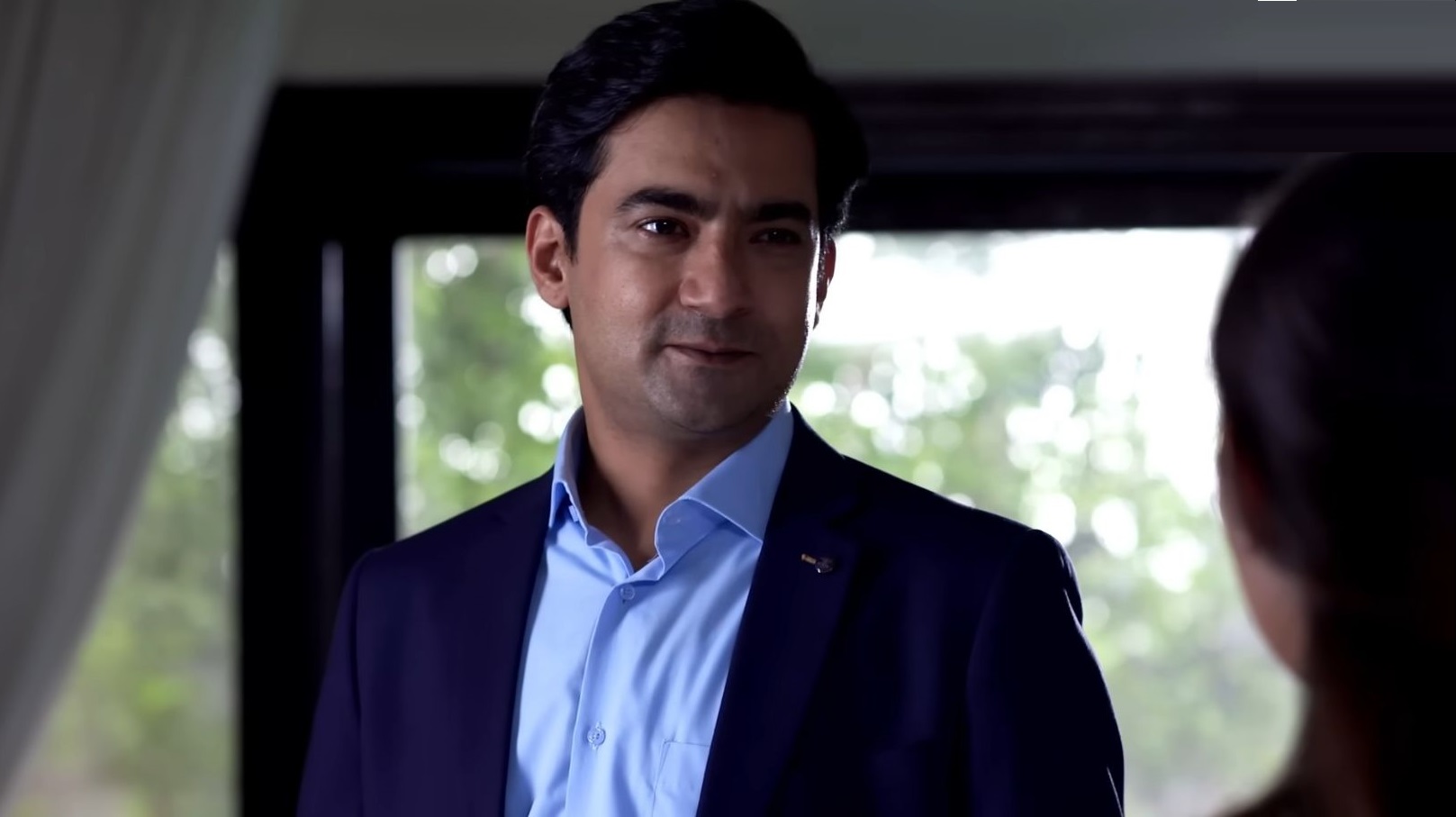 Musa (Angana)
Although Musa's character did not end up with Abeeha, he did make this drama worthwhile because of being a positive influence in everyone's life. Musa gave support to his uncle & his wife during the toughest phase of their life & he became their son after they lost their son Taimoor. Everyone wanted Abeeha to settle down with Musa again but she couldn't bring herself to do so, however, Musa left the decision to her completely & never once felt the need to coax her into saying yes. It was nice to see an uncomplicated, easy-going & overall positive character in a drama that was otherwise focused so much on the girls' misery. Daniyal Afzal played Musa's character to the best of his ability & made it memorable.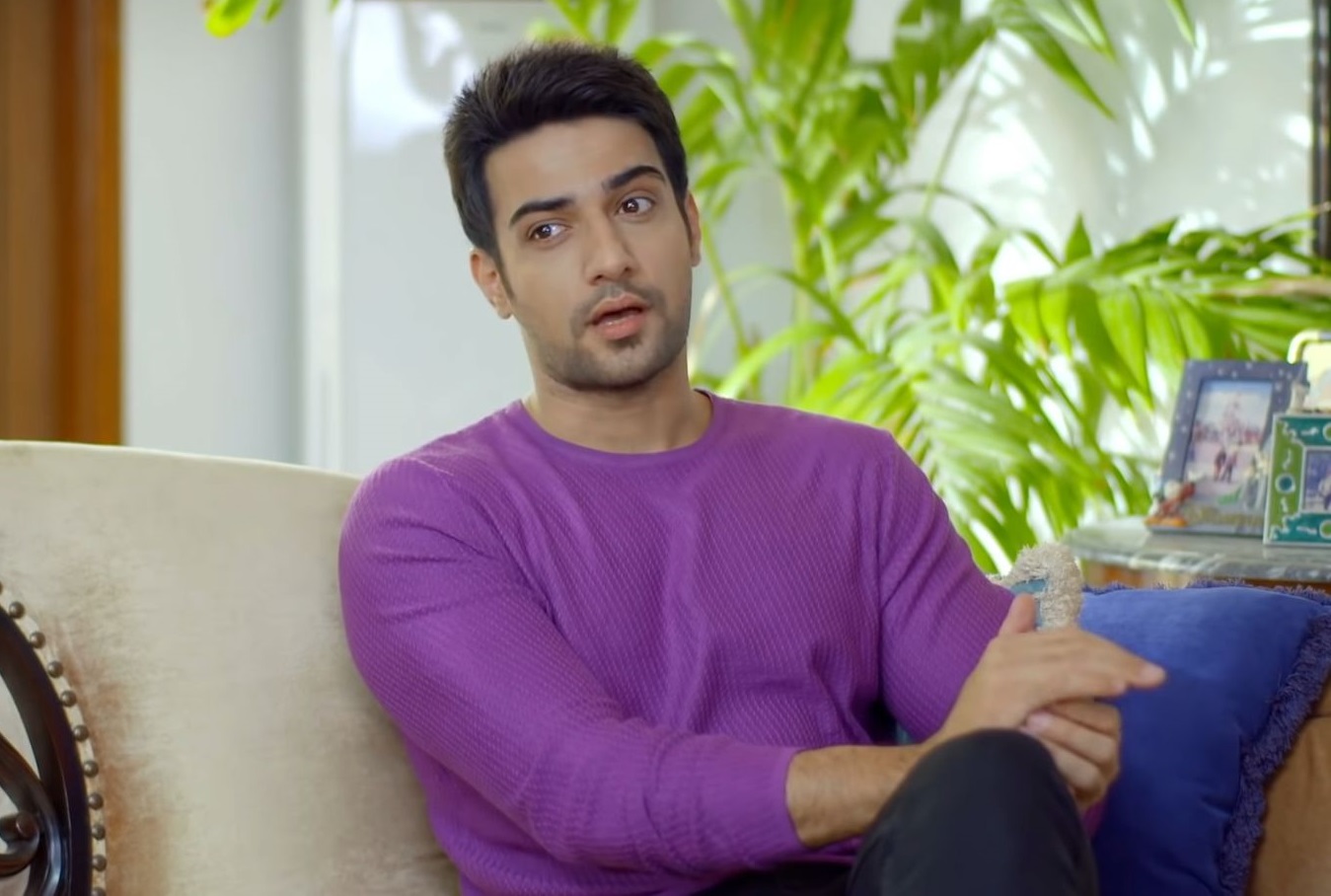 Abrar (Bichoo)
It won't be wrong to say that Bichoo was definitely one of the most-watched soap operas of this year. The fact that the negativity of Afreen was easily balanced out with the positive characters such as Abrar made it a very interesting drama to watch. The character of Abrar stood out the most only because he was the voice of reason & never stopped being so when things became chaotic. Abrar knew how to value his relationships which is why despite being put in a tight spot every single time, he followed his heart & knew where his priorities lay. Abrar was forced to do things that he didn't want but every single time he resisted the pressure & showed everyone how strong & clear-headed he was. Subhan Awan put his name on the map because he got such a memorable & good character to play in Bichoo.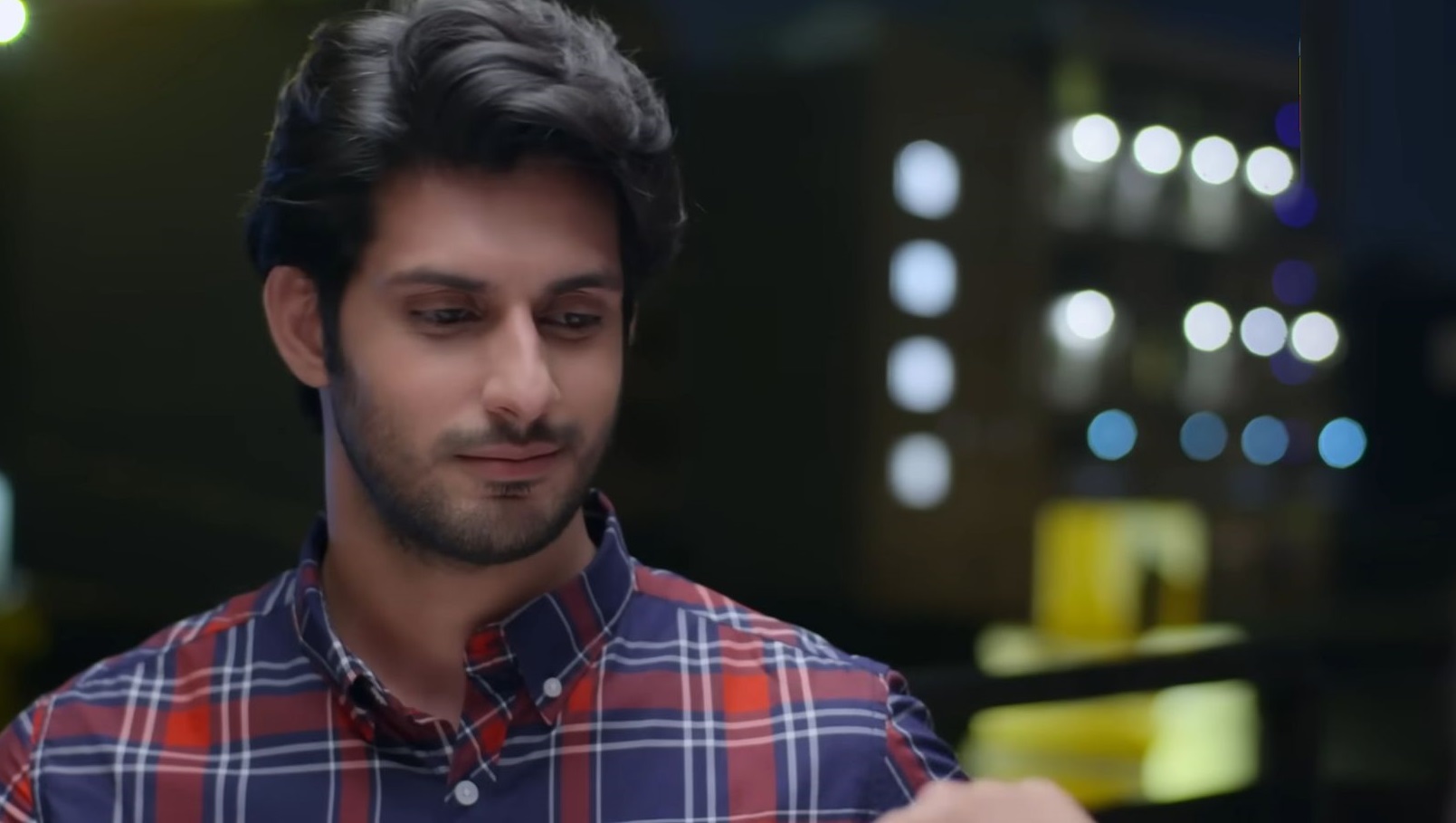 Ibtisam (Dobara)
Ibtisam was one of the most amusing supporting characters in the drama serial Dobara. He was pushed into winning Mehru over by his sister so that they could both have easy access to Mehru's wealth. Right from the beginning, Ibtisam felt that he was not the best match for Mehru and as the story progressed, he felt for her more than he fell for her! It was truly refreshing and nothing short of a pleasant surprise when Ibtisam decided to play a major role in bringing Mehru and Mahir together. He followed his own instinct and did what was right instead of listening to his sister who exercised great influence on him. This character was fun to watch but became really likable only after he proved that he was a true gentleman.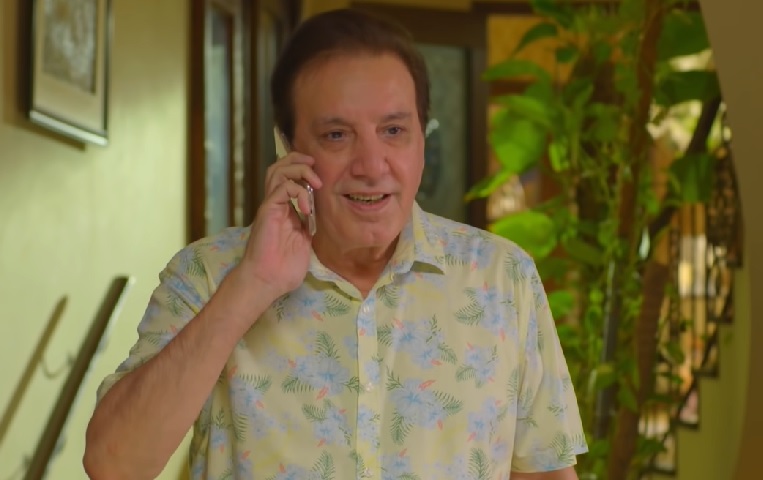 Mahir (Dobara)
Mahir was one of those flawed heroes this year whose journey had the viewers hooked right from the beginning. He was introduced as a young man who was neglected by his parents, never felt appreciated, and was not doing great in life financially. He had a tough time keeping a job and very often even stole when he felt he needed money. He definitely does not sound like an ideal person because he was not one! However, there was an underlying innocence in this character for the most part. Another aspect of this character that made it the best was his problem-solving capability. Since Mahir had to look out for himself from a young age, he was good at looking for solutions even if sometimes the means he used were not the best! Mahir had an interesting personality and the way Bilal Abbas translated it on-screen definitely made all the difference. He was a lost soul who needed love and attention but was also fully capable of doing things that drove people who loved him away. It was a brilliantly etched-out character that kept us on the edge of our seats because of its unpredictable nature.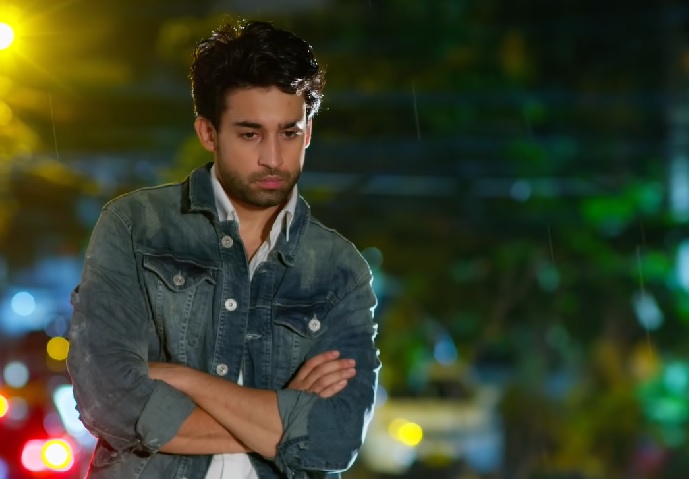 Basit (Habs)
In any drama serial, showing a grey character like Basit is no easy feat. However, team Habs has done a commendable job in not only writing such a character but being able to keep it so realistic & relatable. Basit's character took some time to unravel but after his backstory was elaborated, it became a lot easier to understand why Basit was the way he was. He has lived his life with the insecurity of abandonment, which has made him impulsive & emotional. Basit never truly understood or learned how he should respect women because all his life he felt betrayed by his mother. However, he is now unlearning all of that & he is continuing to make mistakes. Basit has his weaknesses & shortcomings too but probably for the first time in his life, he is ready to make amends, he is willing to change but once again, he is not sure what he should do to stop himself from being misunderstood. The writer has definitely done a phenomenal job in bringing such a character to our screens that actually shows how a person can be full of flaws, yet have a good side to him too. Feroze Khan has definitely given an impressive performance & has successfully shown all shades of Basit's personality effortlessly.

Adam (Hum Tum)
Hum Tum had so many remarkable male characters and Adam was definitely one of them. Although for the most part, he was a light-hearted character, he also had some great qualities which made him stand out. He was an amazing brother who would even make his sister's hair for her – how often do we get to see that in Pakistani dramas?! Even though he did not get along with Neha for the longest time, deep inside he always respected her abilities and never looked down upon her because she was a woman who was doing better than him. Towards the end, the way he did not hold back while expressing his real feelings for Neha made him a true winner. We loved Adam's character because of its uniqueness and progressive nature.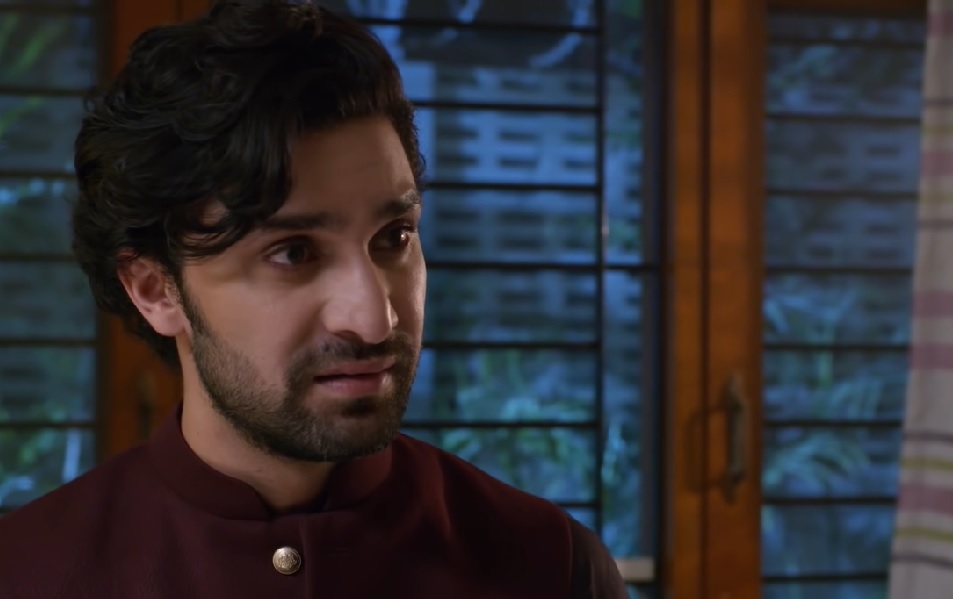 'Daddu (Hum Tum)
Daddu handsome had our undivided attention and love right from the beginning. Hum Tum stood out because of its progressive supporting characters just as much as it did for its refreshing leading characters. Daddu was wise but at the same time, he believed in enjoying life to the maximum. He stood up for his granddaughters whenever they needed him. There was a sensitive and extremely loving side to his personality. We loved him as the attention-seeking fun TikToker and he was just as remarkable as the eldest member of the family who always tried his best to save his granddaughters from their father's wrath!

Sarmad (Hum Tum)
Sarmad was the most easily lovable character we got to see in dramas this year. He was anything but stereotypical. A young man who was given the responsibility of earning for his family at an early age, Sarmad turned his passion for cooking into a profession. He was unable to complete his studies as a result but always valued others who were well-read. Sarmad did not have a single negative streak in him yet he never came across as unreal or too-good-to-be-true. The fact that he was willing to take up studies on his wife's insistence and gave her thoughts so much value added to the qualities this character had. We definitely want to see more characters such as this one on-screen.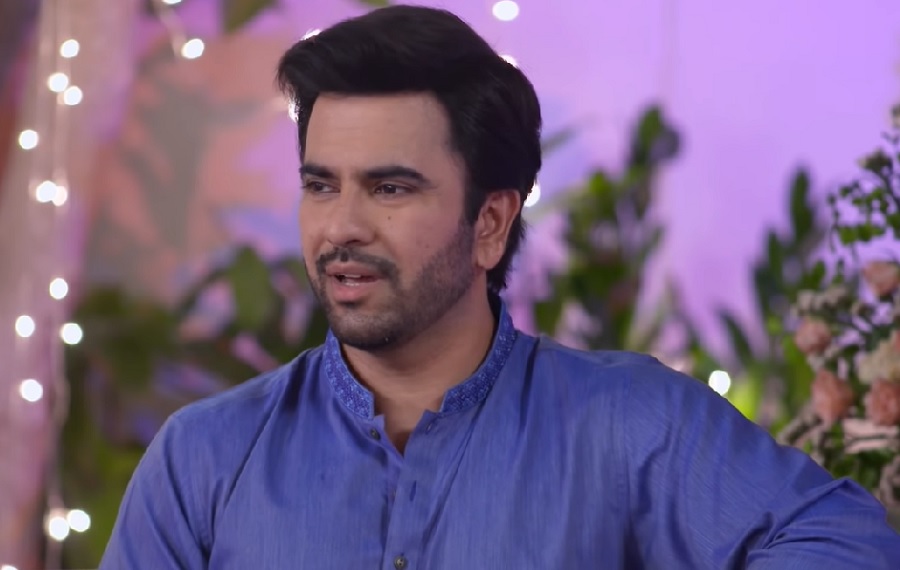 Captain Farrukh (Jo Bichar Gaye)
Jo Bichar Gaye was one of the finest dramas we watched this year. The story was written by military personnel who was in service during the East Pakistan crisis. He was also the main protagonist in the story. When you are writing your own experiences sometimes you tend to be biased. However, since the script of the drama was polished and written by two of the most insightful writers in the industry, they made sure that Captain Farrukh's vulnerabilities, fears as well shortcomings hit home just as much as his strengths. It was a beautifully written character that added the 'human element' to a drama that was largely based on historic facts. This was one of the most unforgettable characters this year which left a lasting impression.

Rumi (Jo Bichar Gaye)
Rumi was one of the most layered and complex characters we watched on-screen this year. He was shown as a student activist who did everything in his power to support the separation of East Pakistan. Through this character, the writer showed how some young people at that time were brainwashed into thinking that the separation of East Pakistan was for the benefit of the locals and there were no ulterior motives. Rumi's character was dark in some ways and there were also times when he came across as someone who only wanted what was best for his people. Rumi fought constantly with his own conscience as well as those around him who had different ideals than him. This was one of the most powerful characters in 2022.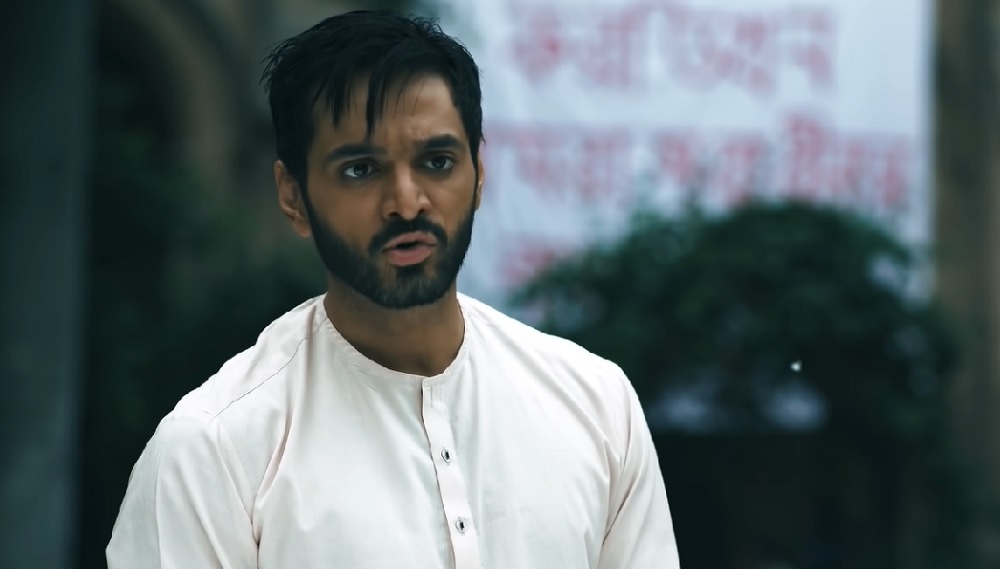 Dr. Hadi (Mere Humnasheen)
Dr. Hadi was a nice & kind friend who stood by Khajista every single time she was faced with difficulty. Dr. Hadi may have come across as impulsive at times but at least, he had the maturity to understand & analyze that things were going to get tougher for Khajista because a few people had turned against her. Every time Khajista found herself in trouble, Dr. Hadi helped her selflessly. The love they had for each other grew organically because Khajista did come from a loving family society, in general, which was never favorable to her. She found Dr. Hadi to be a true gentleman who believed in supporting & standing by her through thick & thin & that was enough to win Khajista's heart. Dr. Hadi did show some aggression & negative emotions but it was only because he truly loved Khajista & found himself failing to hold onto her. They both had a happy ending which was the icing on the cake for the special character of Dr. Hadi.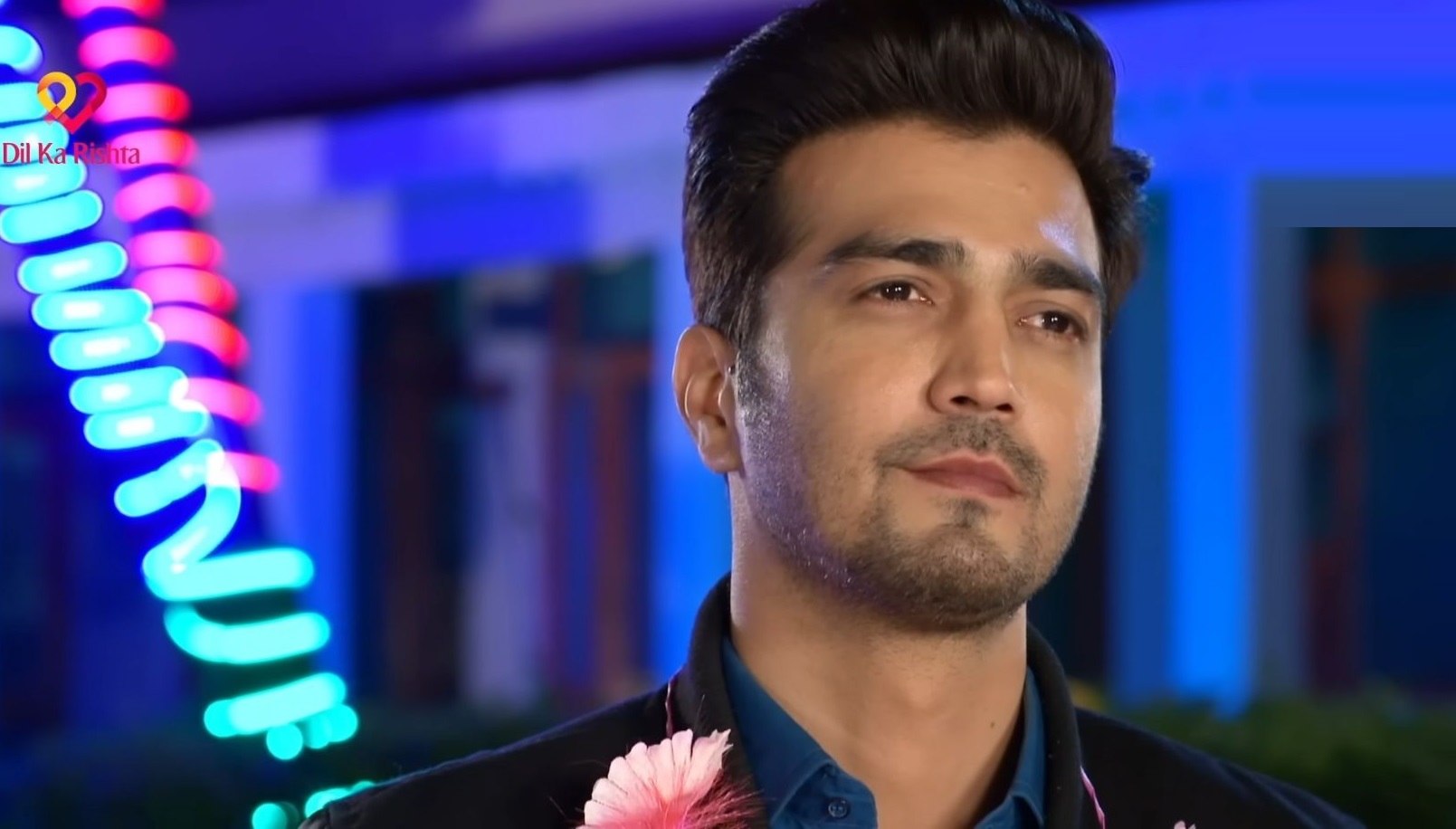 Amroz (Mere Humnasheen)
Amroz was another very important character who shaped Khajista's future & protected her like a big brother. It was very easy for Amroz to follow in the footsteps of society & impose restrictions on Khajista but instead, he was always seen helping her & making sure that her voice is heard. Amroz was also a victim of the circumstances but slowly he did break free from everything & ended up shaping his life for the best too. Amroz brought a lot of calm & peace to Khajista's life like a true guardian & confidant. He understood her when no one else did & which made Amroz's character very special.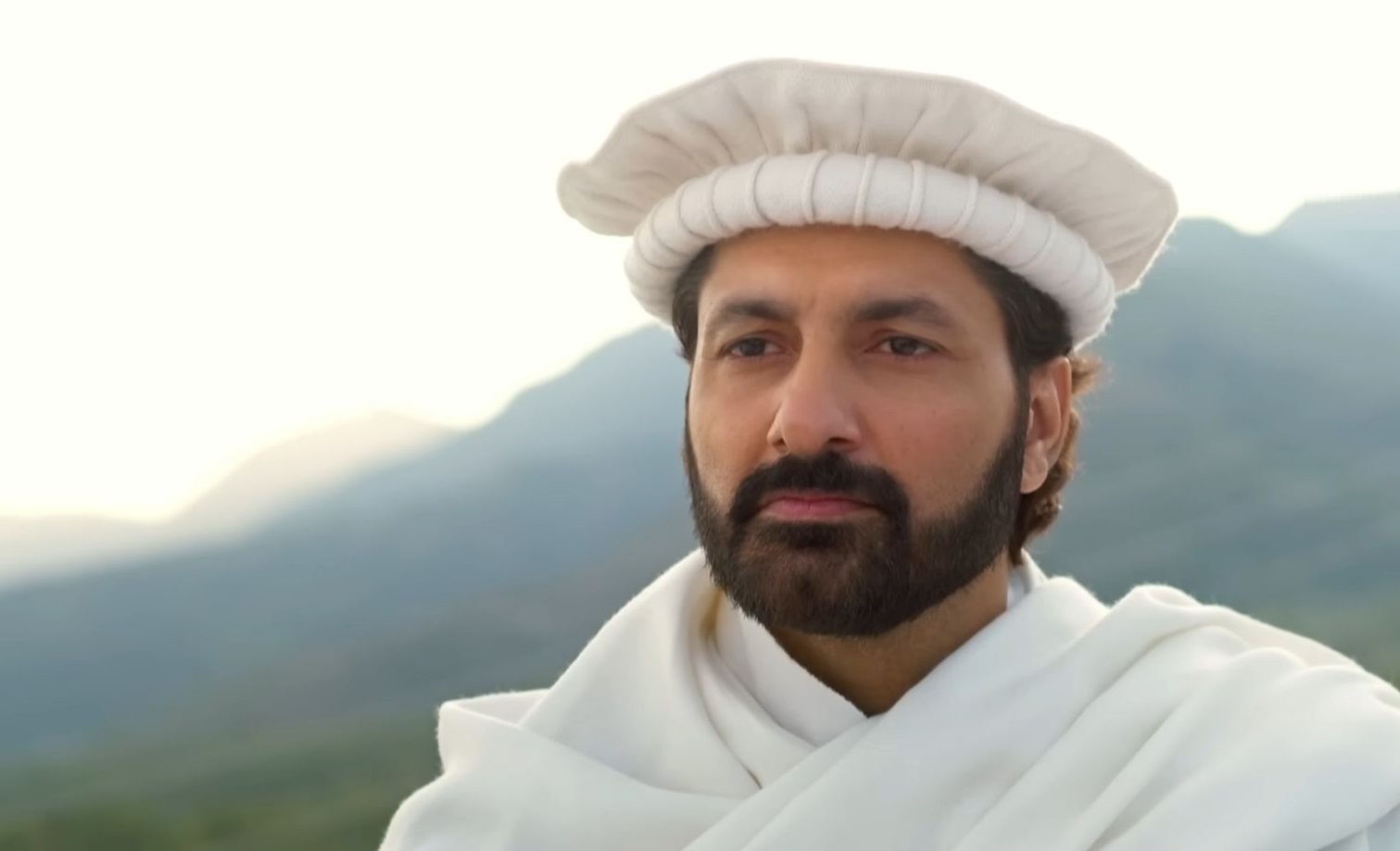 Hamza (Mere Humsafar)
Hamza has definitely become a household name, a character that Pakistani drama buffs will remember for a long long time. In a drama that thrived so much on toxicity, Hamza's character was a breath of fresh air. It also shows that no matter how typical or average a story is, if there is one strong character, it can carry the entire drama on its shoulders. In Mere Humsafar, Hamza was the only factor that made it worthwhile. It was unfortunate that the drama was prolonged therefore Hamza too was forced to doubt Hala but overall, this character was definitely one of the best that was seen this year. He was a loving & supportive husband but more than that, he made Hala believe in herself, he gave her a voice & also made her realize that she was worthy of respect too. All those pep talks that he gave to his wife were very special, making Hamza a fan favorite. Farhan Saeed did justice to Hamza's character every step of the way.

Sher Aalam (Mor Maharan)
Sher Aalma's stood out right from the beginning. There was something mysterious about this character that made you want to know more about him. His dedication, love, and loyalty towards Almas was the most appealing aspect of his personality. The characters and the dialogues were really well-written. Sher Aalam demanded and earned the respect of the viewers even more as the story progressed. It was one of the many unforgettable characters that Babar Ali has chosen to play in the recent past.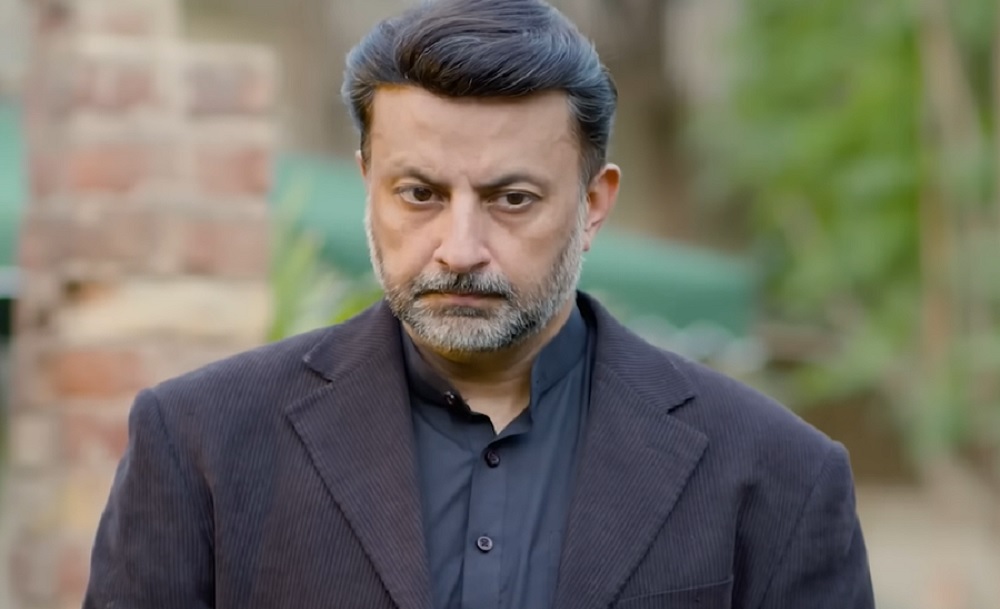 Hilmand (Sang e Mah)
Hilmand was truly one of a kind, a very unique character that is not seen in a Pakistani drama just so easily. The fact that Atif Aslam played it so well also made it a very special character that got etched in the minds of the viewers but the journey that Hilmand took was nothing short of a roller-coaster ride. He thrived on hatred against the man who raised him but in the end, he redeemed himself, or at least he tried. Hilmand knew the half-truth therefore he wasted a couple of precious years planning his revenge. His thoughts, his dialogues, his vision & far-sightedness were all that made Hilmand very special. The way Hilmand looked through Shehrezad & realized that she too was hiding the pain in her heart was yet another layer of his character that no one could imagine existed. He knew she longed for love, and support & was the kind of person who will stand by him no matter what. For Hilmand to assess it just so quickly showed how wise & mature he was. It won't be wrong to say but characters like Hilmand are a rarity, therefore they end up being memorable for a long long time.

Zaheen (Woh Pagal Si)
Zaheen was another level-headed and likable male character this year that had the viewers rooting for him throughout. Zaheen belonged to a lower-middle-class family but he never let his financial status get in the way of his objectives in life. He always had big goals and dreams but was never shown as someone who would resort to shortcuts to get what he wanted. Zaheen always believed in himself and had no shame in going out of his way to please the people he loved. He also played a major role in turning Sara's life around for good. He does not give up on her even though she turned him away multiple times. There was a time when Zaheen's positive attitude and character was the best thing about the drama.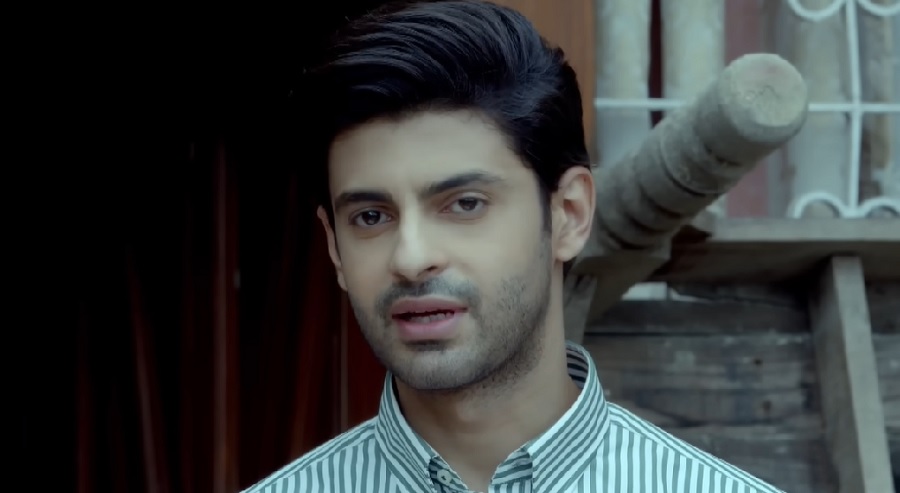 This completes the list of best male characters seen in Pakistani dramas this year. Please feel free to add more names to the list and share your thoughts in the comment section below.