Right now there are some really interesting dramas on air on different channels. Most of these dramas wouldn't have been as engaging as they are if the actors who play the leading and supporting roles were not translating their respective characters so impressively on screen. An actor's performance can make or mar a character. Even the most well-written characters lose their appeal if they are not portrayed convincingly on screen. Only an actor who understands the character he is playing and puts his performance before everything else can do justice to a character. There are times when even the most simple supporting characters become easy to connect to when they are enacted on screen in the right manner. While playing a negative role, it is also really important for an actor to keep things real and not go overboard. An actor who manages to do that makes the viewers hate their character but the audience cannot help but praise the actor.
Here are some of the best performances by Pakistani actors from those dramas that are on air right now:
[lwptoc]
Sheheryar Munawar (Pehli Si Mohabbat)
Sheheryar Munawar is back with a bang! He is playing an intense and sometimes immature character in drama serial Pehli Si Mohabbat. We are pleasantly surprised by his powerful portrayal especially in scenes showing Aslam's relentless love and his growing frustrations. This is the first time that Sheheryar Munawar's performance is totally effortless which definitely adds appeal to a character that wouldn't have been this powerful had it not been for his impactful portrayal. Feeling for Aslam comes naturally because of Sheheryar's superb performance throughout.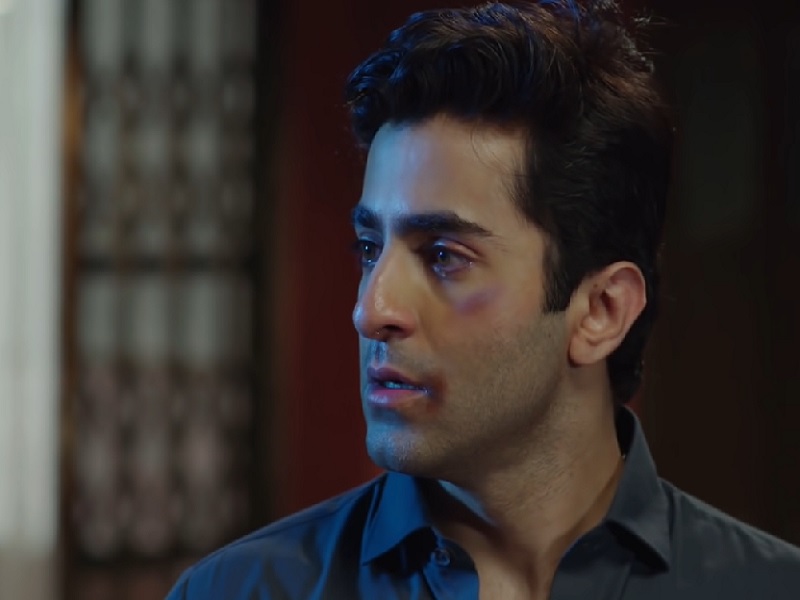 Hassan Sheheryar Yasin (Pehli Si Mohabbat)
Hassan Sheheryar Yasin is a well-known fashion designer who made his acting debut on the small screen this year with the drama serial Pehli Si Mohabbat. His character is completely opposite to his real-life personality which is why we are even more pleased not only with his performance but also his selection. Hassan Sheheryar Yasin already has an impression on the viewers as a modern fashion designer therefore getting himself recognized in a role that is conservative and extreme is impressive. After watching his performance in Pehli Si Mohabbat, we are waiting to see more of him in dramas.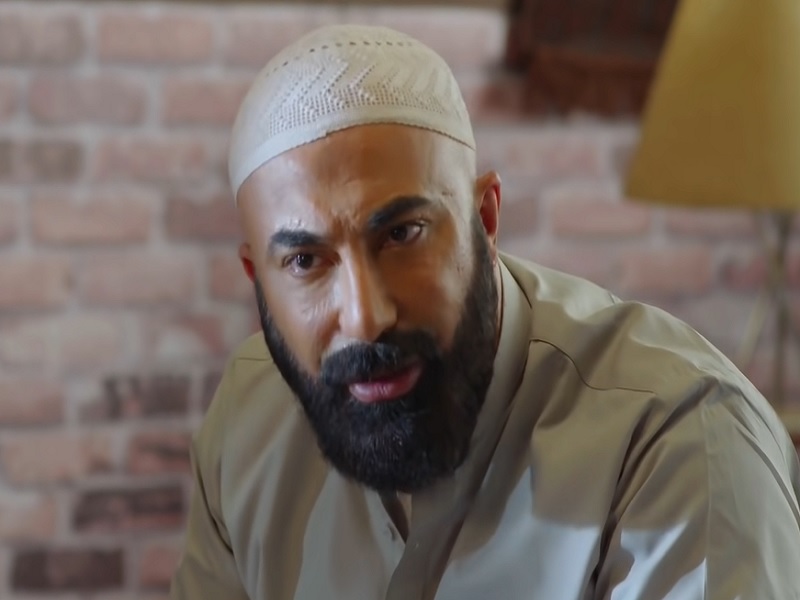 Rabia Butt (Pehli Si Mohabbat)
Rabia Butt stepped into acting only a few years back but every time she has left a good impression on the viewers. Her role in Pehli Si Mohabbat has so much to offer and she has done complete justice to it. She makes Nargis' character stand out just the way it was meant to be. The persuasive manner in which she delivers the dialogues adds more meaning and intensity to these well-written scenes.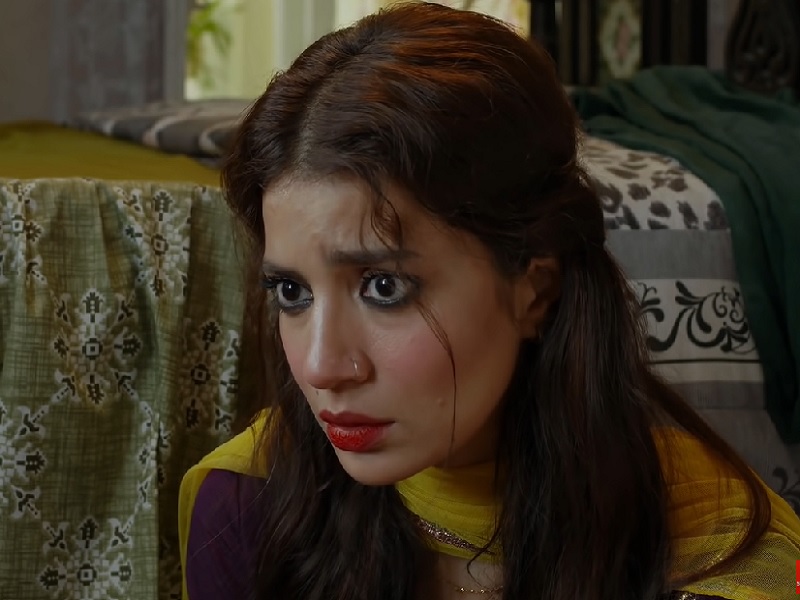 Uzma Hassan (Pehli Si Mohabbat)
Uzma Hassan is a phenomenal actress who makes sure that she highlights all the shades of the characters she plays perfectly on screen. Therefore, it is no surprise that she was chosen to play Zainab's role, who is an important character in drama serial Pehli Si Mohabbat. Her convincing portrayal is the main reason why Zainab's track truly stands out. She performs exceptionally well even in those scenes that require the use of body language and expressions alone to translate emotions on screen.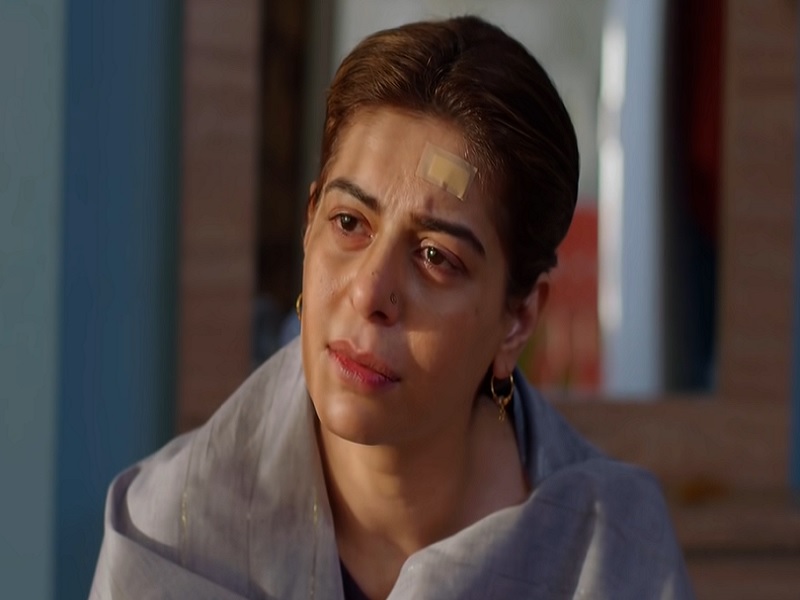 Saba Faisal (Pehli Si Mohabbat & Raqeeb Se)
Saba Faisal's effective portrayals have won the viewers over many times. She always ensures that every character she plays stands out for its uniqueness. She has been part of many dramas lately but her performances in Pehli Si Mohabbat and Raqeeb Se truly stand out. Both these characters are completely different from one another yet Saba Qamar has breathed life into both of them. She is just as convincing in both the dramas and her definite screen presence makes her characters more appealing. She has proved that she is a versatile actress who makes her character more engaging by her realistic performances.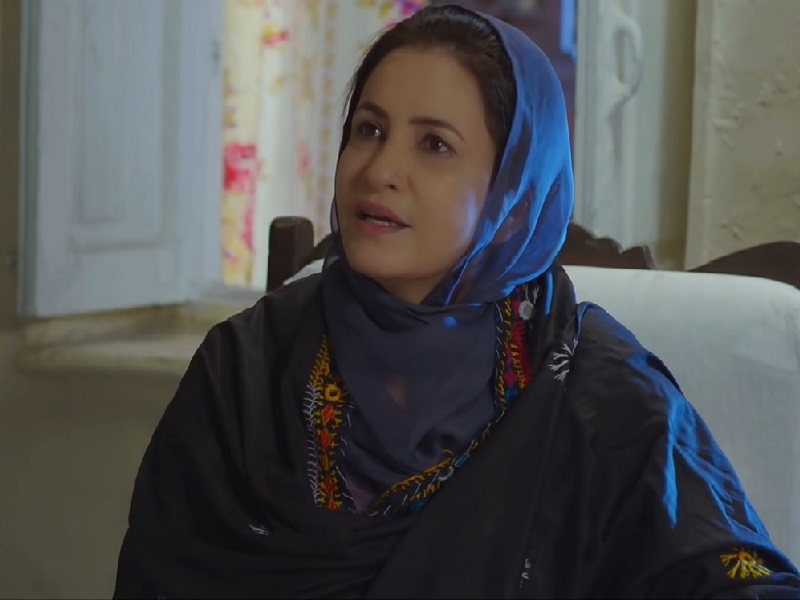 Furqan Qureshi (Raqs-e-Bismil & Aulaad)
Furqan Qureshi has to be the most underrated male actor in our industry right now. His unique style of acting coupled with how effectively he pays attention to minute details makes him one of the best actors in the industry. Yet, most often he is seen playing supporting roles in dramas. Right now in Raqs-e-Bismil and Aulaad he is giving the best performances of his career in roles that are poles apart. He always makes sure that the viewers are left guessing what his character's next move will be. In Aulaad his character is grey and he is particularly impressive in it. In Raqs-e-Bismil he has translated the manipulative side of his character impressively on screen.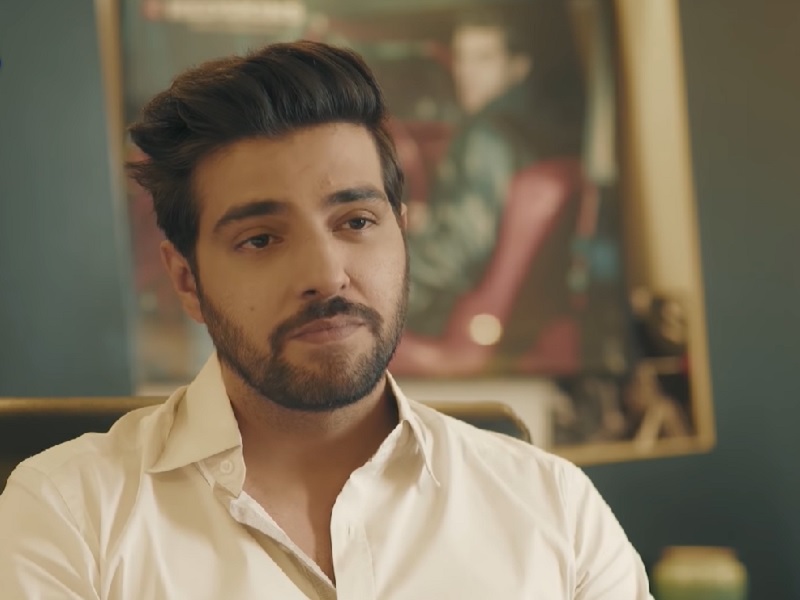 Mehmood Aslam (Raqs-e-Bismil)
Mehmood Aslam is rarely seen in dramas and most often the viewers associate him with the character that he is playing in the sitcom Bulbulay. In drama serial Raqs-e-Bismil he plays the role of a rigid and powerful peer who will do whatever it takes to ensure that the customs and traditions he has been holding on to are not compromised. Everything from his overall look to the body language is perfect in the drama. He has done a brilliant job of carving a new identity for himself on screen through this role and performance.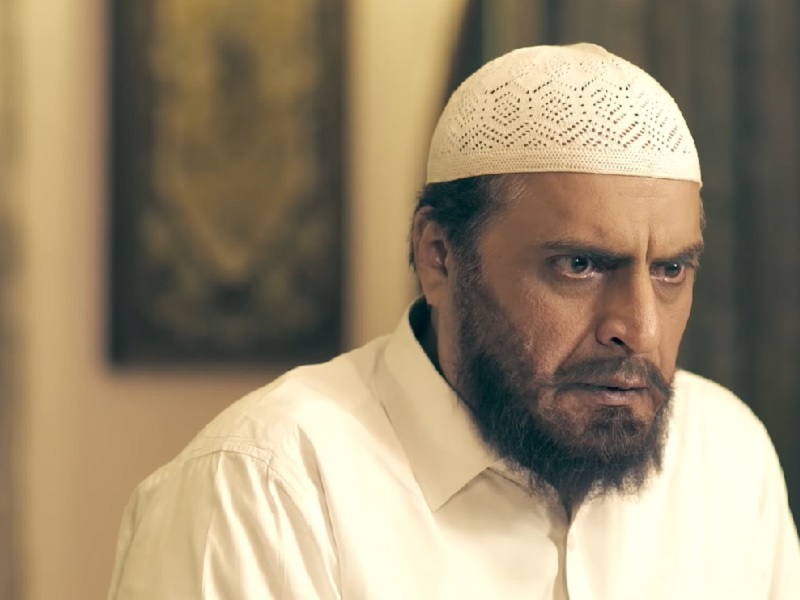 Momin Saqib (Raqs-e-Bismil)
Momin Saqib is another actor who truly outdid himself in a supporting role in Raqs-e-Bismil. Just like many other actors on the list, Momin Saqib's off-screen personality is completely opposite to the role he is playing in the drama. Yet, he is highly convincing and endearing as the soft-spoken yet emotional young brother who looks up to his older brother. This relationship between Esa and Moosa wouldn't have been so heart-warming had both these actors playing the role didn't translate their character so flawlessly on screen.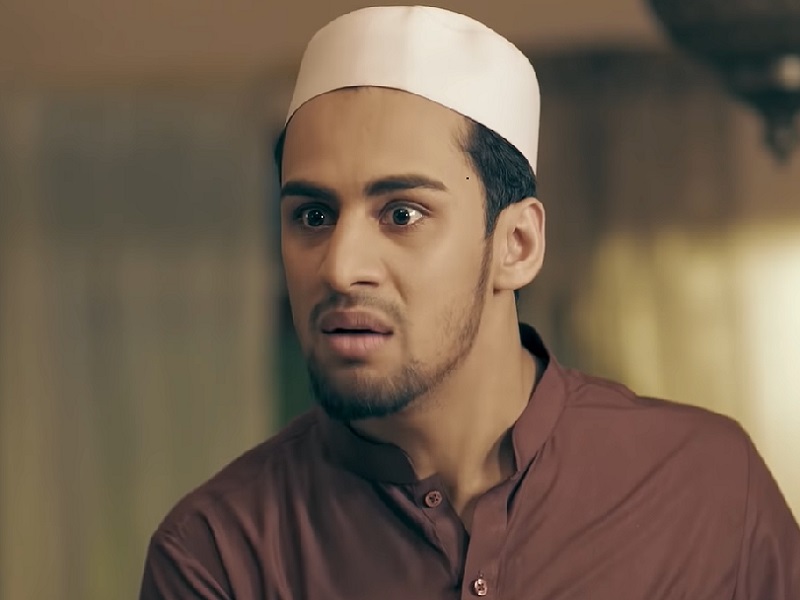 Yumna Zaidi (Dil Na Umeed Toh Nahi)
Yumna Zaidi keeps on treating her fans to powerful performances every year. She translates the most difficult roles effortlessly on screen and never ceases to add the kind of intensity needed to make such roles memorable. She is playing one such character in drama serial Dil Na Umeed Toh Nahi and she is simply outstanding in the role. Her portrayal is intense enough but never overdramatic which makes Sumbul's character come alive on screen with its vulnerabilities and strengths standing out in every single scene.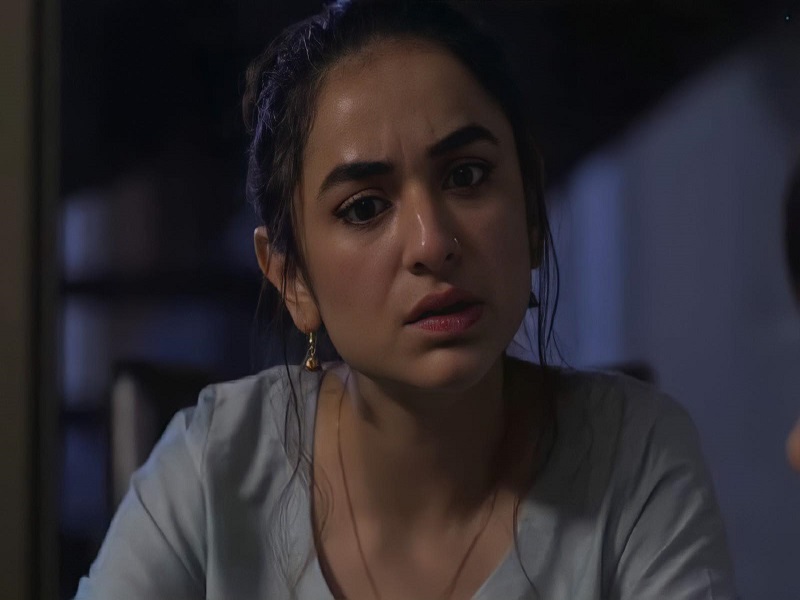 Yasra Rizvi (Dil Na Umeed Toh Nahi)
Yasra Rizvi most often chooses projects that are challenging and she makes sure that the projects she works in are meaningful as well. Her role in Dil Na Umeed Toh Nahi signifies how some girls in Savera's situation resign to their fate. Yasra Rizvi's performance is top-notch in the drama and she does exceptionally well while translating Savera's soft and nurturing nature on screen.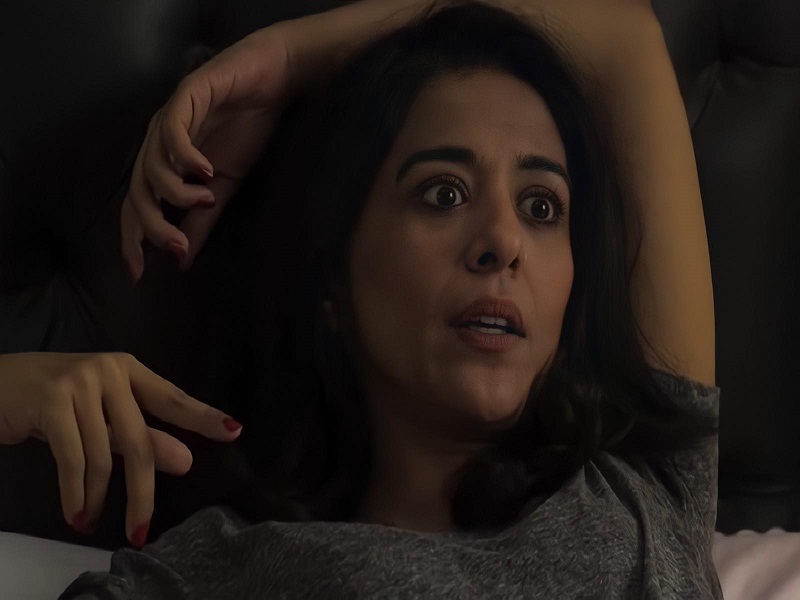 Sammiya Mumtaz (Dil Na Umeed Toh Nahi)
Sammiya Mumtaz is another exceptional actress who makes the viewers feel for her characters irrespective of the role she is playing. She is playing an inspiring role in drama serial Dil Na Umeed Toh Nahi of a mother who stands by her daughters' side despite all odds. Her performance, as usual, is not only convincing but also endearing because she adds the right emotions to every single scene.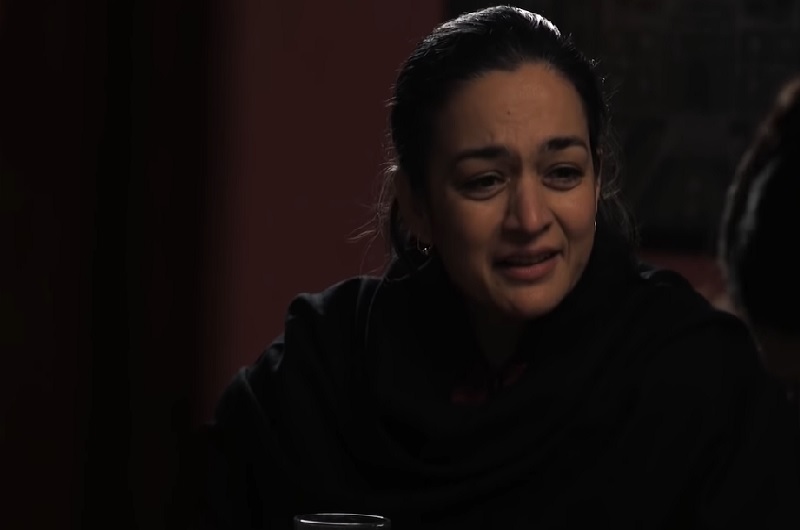 Isbah Irfan (Dil Na Umeed Toh Nahi)
We are truly impressed to see some of the young actors from the industry showcasing their brilliant acting skills in drama serial Dil Na Umeed Toh Nahi. Isbah Irfan plays the role of Naseem Zahra in the drama; a young girl with big dreams. Isbah's performance has been on point throughout which adds even more appeal to a character that has been written so well. Her performance has been effortless and convincing throughout.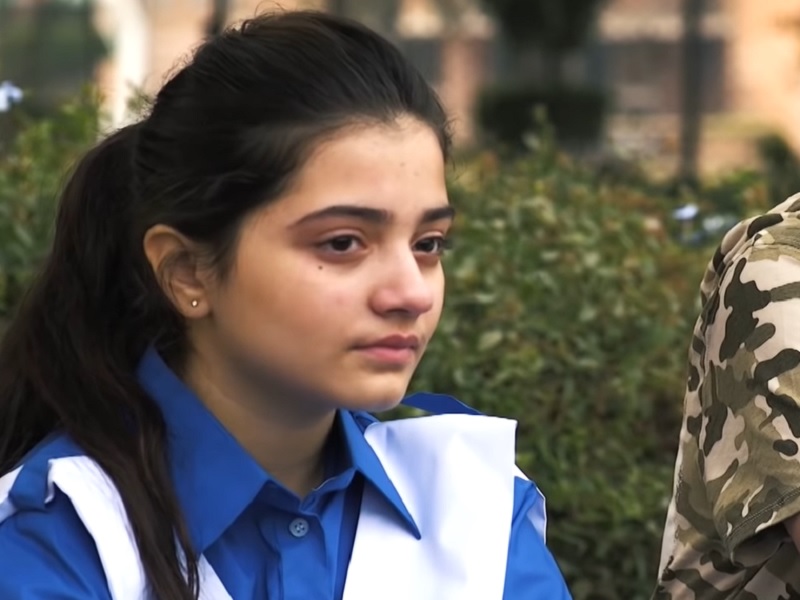 Saadoon Ali (Dil Na Umeed Toh Nahi)
Saadoon Ali is another young actor who has completely won the viewers over with his perfect portrayal as young Jamshed. If it wasn't for his phenomenal acting skills the viewers wouldn't have been able to feel for this young boy the way they do now. Saadoon has also made the effort required to ensure that Jamshed's innocence stands out since that is such an important part of the character.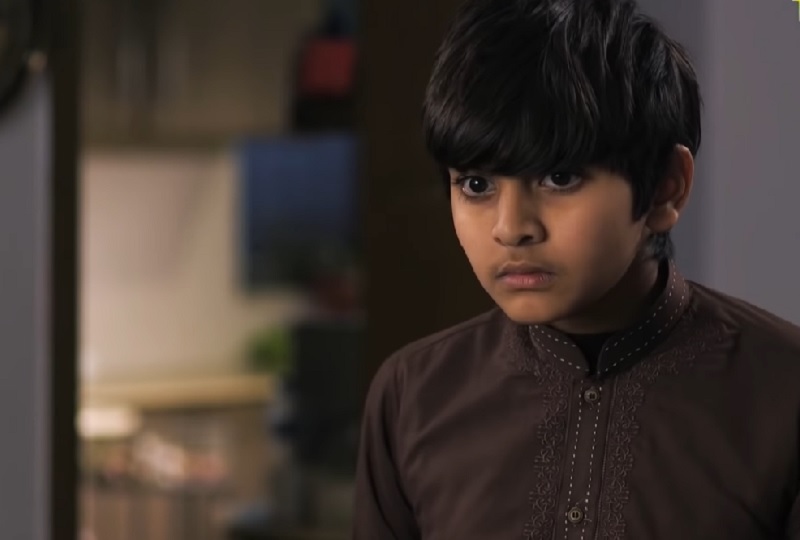 Navid Shehzad (Dil Na Umeed Toh Nahi)
Navid Shehzad has made an amazing comeback to television with a negative character. She plays the role of a wicked woman who runs a brothel. Although this character is negative but watching Surriya auntie's antics is sometimes entertaining! Navid Shehzad has such a graceful personality yet her effortless portrayal makes her the perfect actor for this role. We are truly in awe of her outstanding acting skills.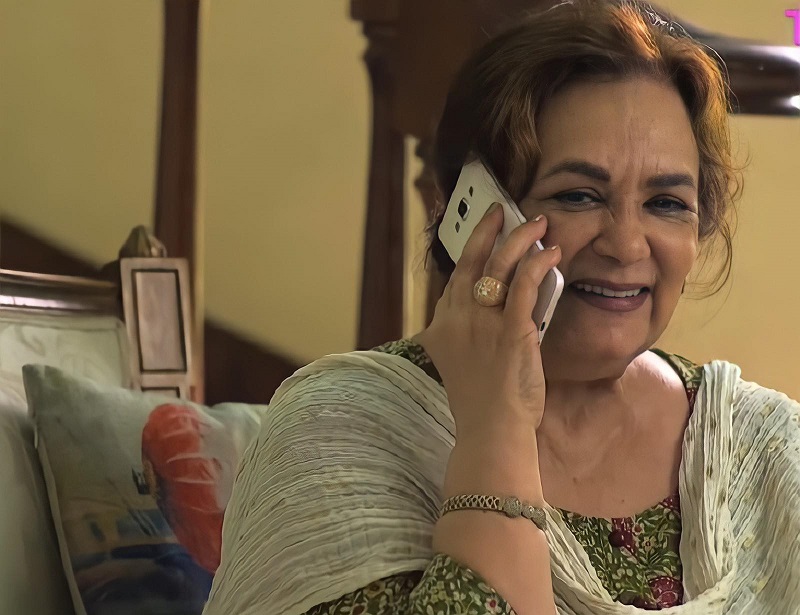 Mohammad Ahmed (Aulaad)
Mohammmad Ahmed is not only a senior in terms of experience also in terms of his craft and range as an actor. At this stage of his career, he picks one character after another where he continues to outdo himself every single time. In drama serial Aulaad, it won't be wrong to say that the soulful performance that he has done is what has made this drama worthwhile. To showcase the helplessness of a father who hits a rock bottom one after another is no easy feat but Mohammad Ahmed has succeeded in making it a performance to remember.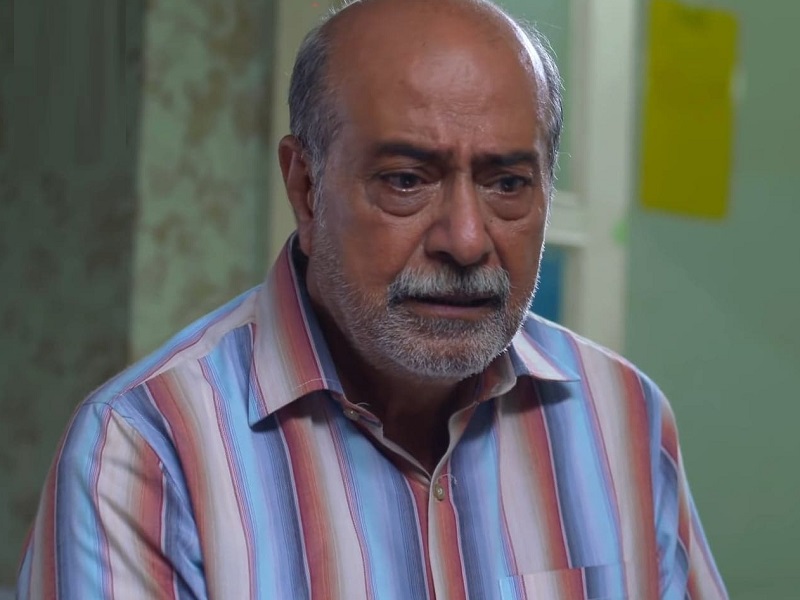 Qudsia Ali (Aulaad)
The fact that this happens to be a debut drama serial of Qudsia Ali goes to show that she has a bright future ahead of her. She is a measured performer because of which she has given such a brilliant treatment to the character of Mouni. It is only because of her performance and grip on the character that she has made it cute as well as very realistic. The innonence of Mouni along with all the emotions and feelings that she experiences within a few seconds was not easy to translate with such clarity and precision on screen, but the fact that Qudsia has made it happen definitely shows that she is a gifted actor.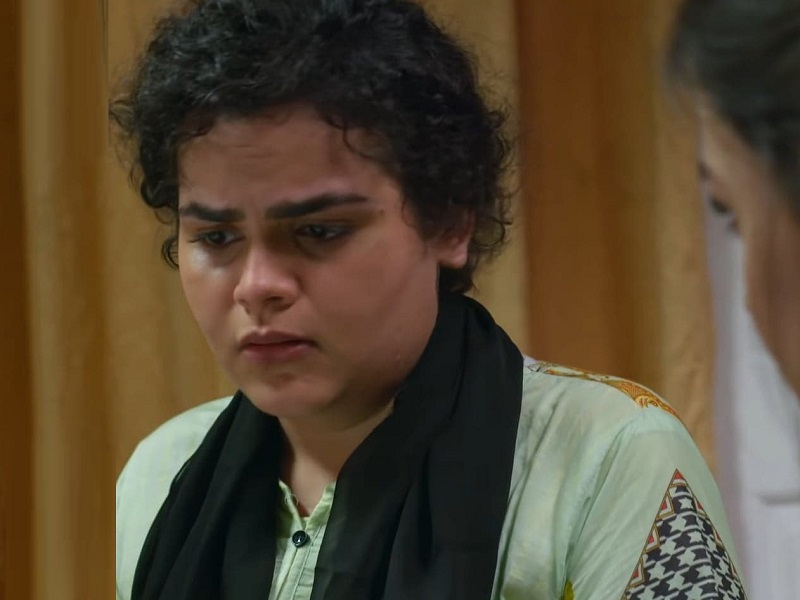 Shehzad Sheikh (Phaans)
Shehzad Sheikh has caugth us off-guard with his performance in drama serial Phans. He has actred in numerous dramas and has also given some very convincing performances but Shehzad Sheikh was typecast and stayed well within his comfort zone, because of which he did more or less the similar characters. However, the promos made the viewers skeptical whether Shehzad Sheikh will be able to perform a character of such nature but with each passing episode, he continues to impress and has shown that he is no more afraid of challenging himself as an actor. Shehzad's portrayal of Sahil in Phans is not only convincing but phenomenal and he deserves all the appreciation for it.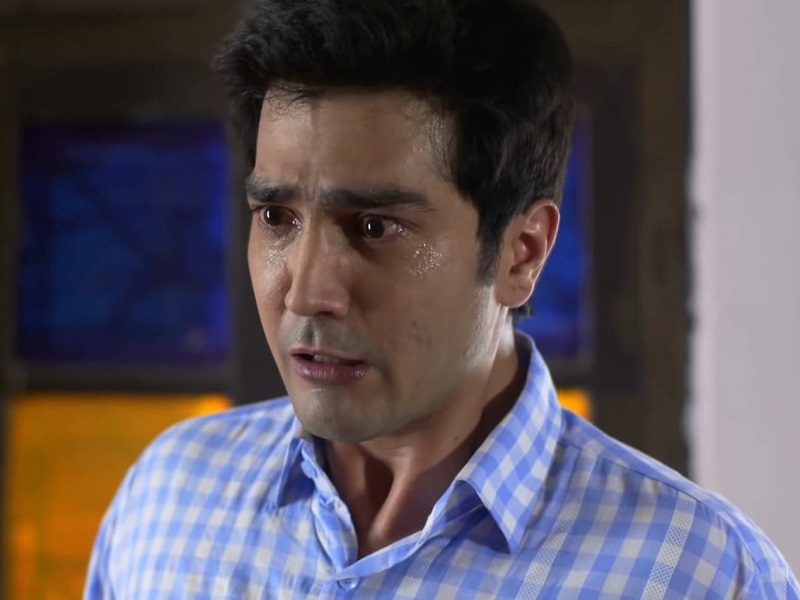 Hadiqa Kiyani (Raqeeb Se)
There was a lot of hype about the fact that Hadiqa Kiyani was making a debut with drama serial Raqeeb Se. So far into her career, everyone knew her as an ace singer but who would've thought that she was hiding this talent in her all along. The performance of Hadiqa Kiyani in Raqeeb Se has been mind-blowing and to see that she effortlessly matched the caliber and finnesse of her exeprienced co-stars like Noman Ejaz and Sania Saeed is an example in itself. Hadiya Kiyani has portrayed the character of Sakina with such finesse that it won't be wrong to say, the drama audience would love to see more of her on screen.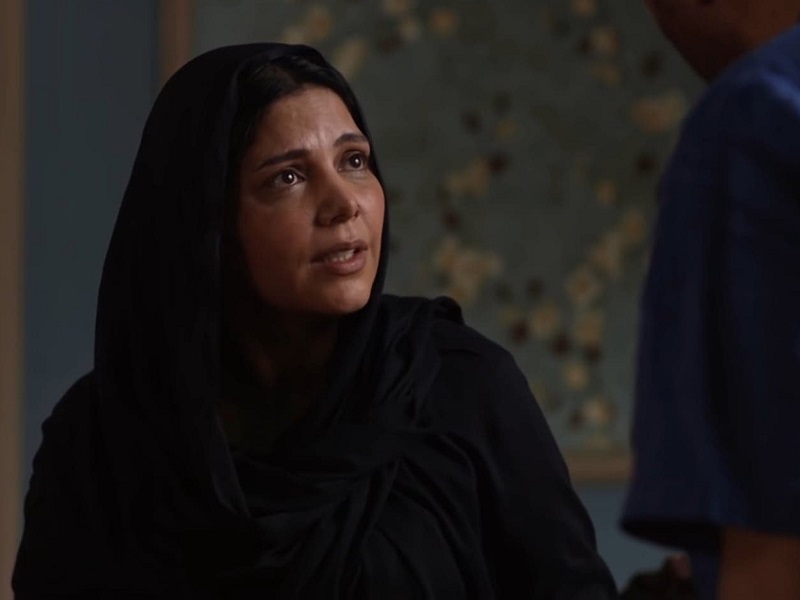 Noman Ijaz (Raqeeb Se)
Noman Ijaz is an institute within himself, he is a true artist, therefore this kind of acting and portrayal was expected from him. The fact that even after so many years, Noman Ejaz's association with any project guarantees that the viewers in for a treat speaks volumes of how much faith and trust the audience have in him. In drama serial Raqeeb Se, Noman Ijaz plays a central character but the way he has shown all the shades of Maqsood makes it an experience of itself to witness. The love that Maqsood has had for Sakina all these years has given him all sorts of pain, anguish, anger and numbness but now with her entry back in his life, he is already realizing that his love never changed for her and he still has that longing for her. To portray such intricate and complicated emotions with so much of clarity is only possible when it is an actor like Noman Ejaz playing the role.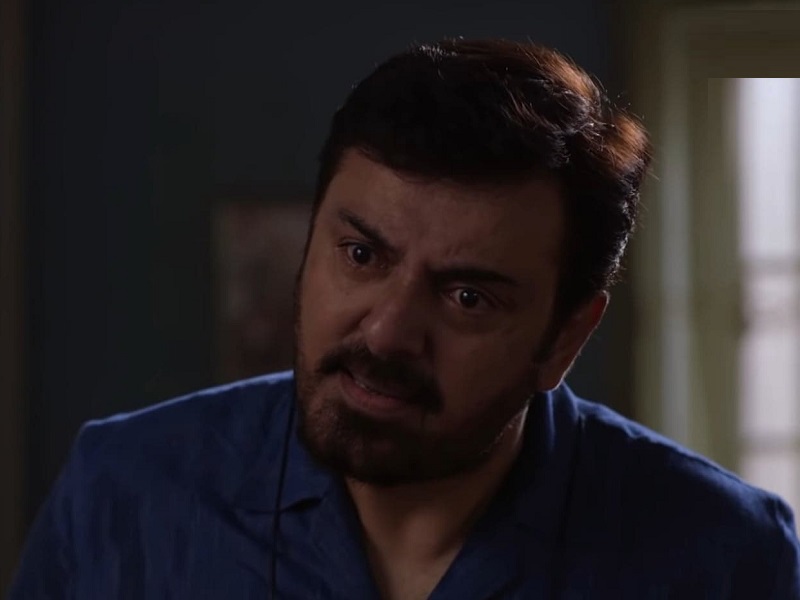 Faryal Mehmood (Raqeeb Se)
Faryal Mehmood has been a part of the industry for a few years now. She has always stood out and earned appreciation for her performances but it won't be wrong to say that her portrayal of Insha in drama serial Raqeeb Se is going to put her name on the map. It is a treat to see Faryal Mehmood just being herself and so effortlessly acting out the character of Insha who is strong, independent, level-headed but also has her emotional struggles, especially related to her father. Faryal Mehmood has done complete justice to this character and after this project, the audience are definitely going to be excited for her upcoming projects because they already know her caliber as an actor.
Imran Ashraf (Raqs-e-Bismil)
Imran Ashraf's name always guarantees quality drama serial and entertainment. He is one of the biggest stars of Pakistani drama serials and has a range that is unmatched by anyone else in the industry. Imran Ashraf has that charm that he owns the characters like they were made for him and no one else could do justice to those characters that way he does. Moosa is another example of fine performance and acting skills of Imran Ashraf. He has performed this character with so much of heart and soul that every single viewer watching Raqs e Bismil feels his pain and has fallen in love with this character.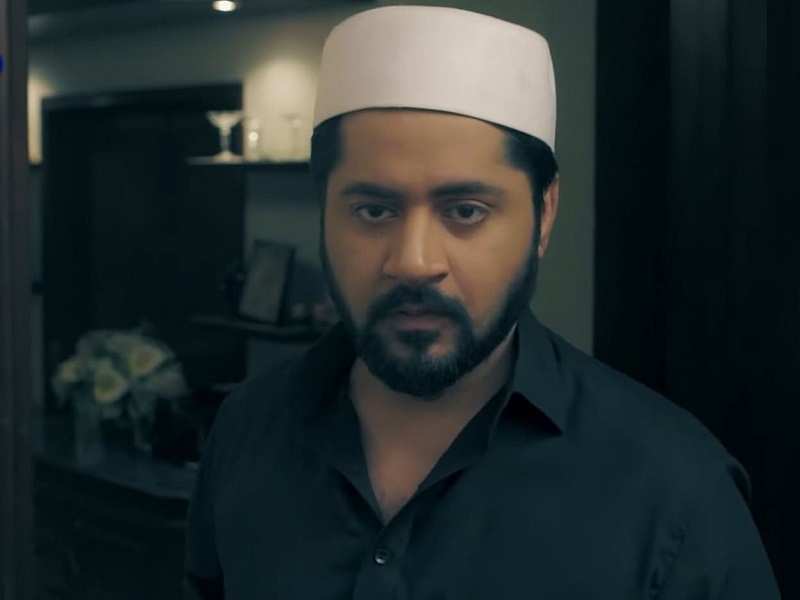 Ali Rehman (Safar Tamam Hua)
Ali Rehman has emerged as such a strong performer in last couple of years. He has become quite selective about his projects and makes sure to become a part of such dramas that give him a margin to perform. Ali Rehman is one of those few actors who are keen about the fact that none of their characters are similar. This is why after his strong portrayal as Ammar in drama serial Khaas, he is now seen playing a totally different characer in Safar Tamam Hua. Right from the beginning he has owned this character and the ease and effortlessness with which he delivers his dialogues and emotes makes Sami a very special character, someone you want to see and feel his pain. His performance in Safar Tamam Hua is one of the best of his career so far.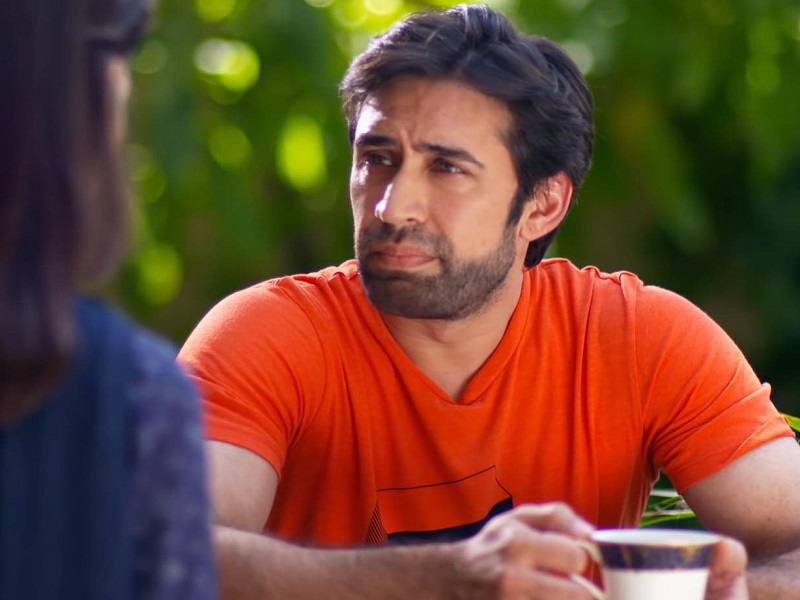 Madiha Imam (Safar Tamam Hua)
Madiha Imam has been a part of some of the superhit projects and it is always interesting to note that she makes sure that all of her characters are different from one another. She always picks up such characters that are realistic and relatable, also the kind of organic and raw treatment that she gives to her characters makes it a treat to watch her. In drama serial Safar Tamam Hua, the character of Anoushay has a lot of emotional baggage and despite putting up a brave face, she has her moments of anguish and despair where she feels hopeless and dejected. It is a fine balance where Madiha Imam has not turned the character of Anoushay into a bechari, rather she has made it very realistic and interesting to get to know her.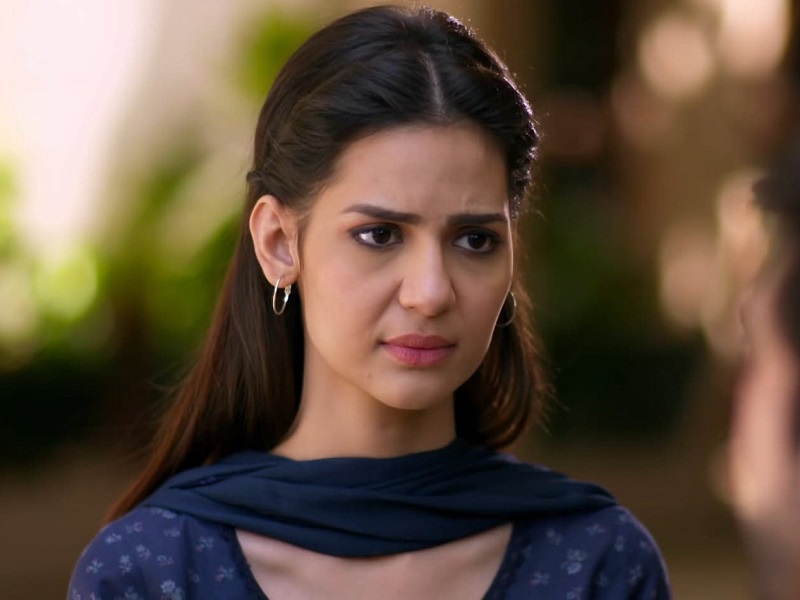 Syed Jibran (Safar Tamam Hua)
Syed Jibran is one of the highly experienced actors in the Pakistani drama industry right now. He has proved the kind of range he has as an actor. However it won't be wrong to say that when he does negative roles, he gets to showcase his craft a lot more. In Safar Tamam Hua, the character of Jamal has a negative streak and the way Syed Jibran has underplayed it makes it a very interesting experience to watch this character. Although the drama is still in the inital stages, he has given enough reasons to prove that this is another best performance coming by him.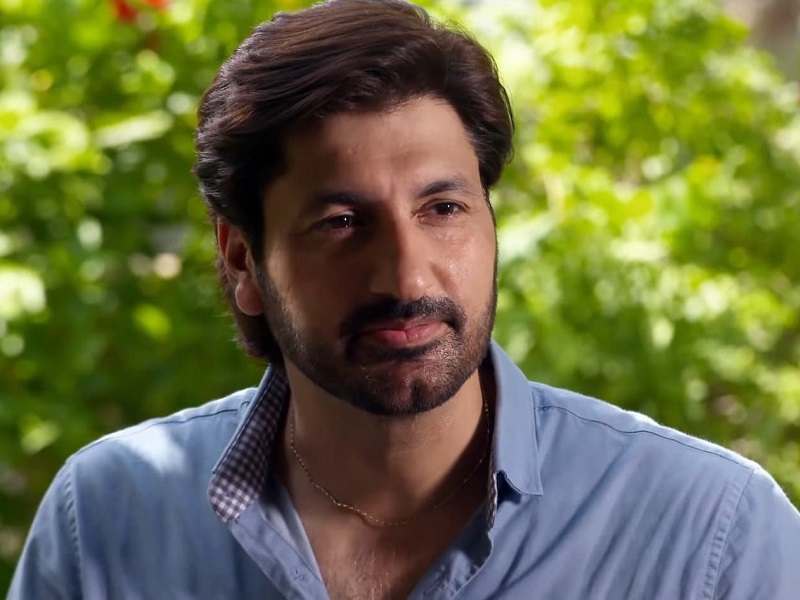 Affan Waheed (Shehnai)
Affan Waheed has more or less played similar kind of roles but in drama serial Shehnai, he is definitely experimenting and trying to show that he can also do such kind of characters which have layers and a comedy streak to them. The character of Meerab is faced with one challenging situation after another yet he is trying hard to find the solution to his problems. Affan Waheed has made the character of confused and kind-hearted Meerab look really cute. It sure is going to be a memorable performance by him.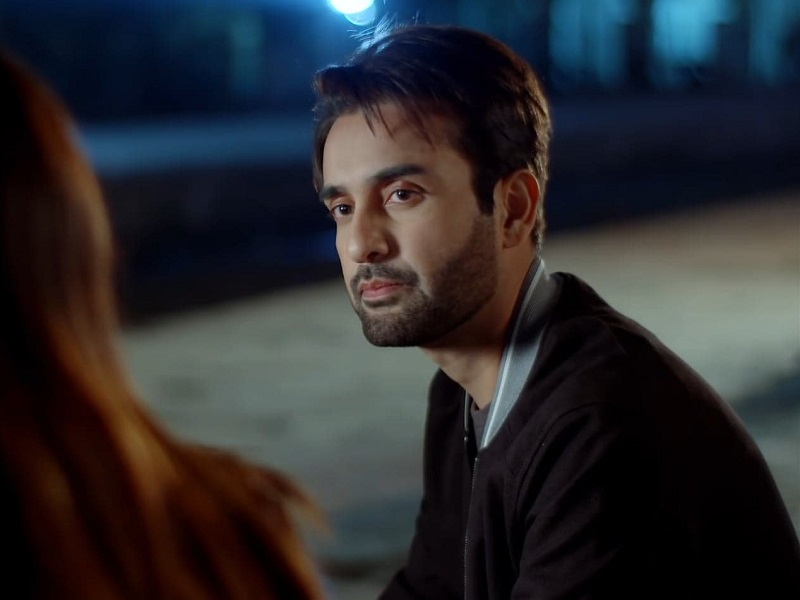 Ramsha Khan (Shehnai)
Ramsha Khan is a fine actor and this is why the ease in the dialogue delivery comes naturaly to her. It is always interesting to see that no matter how challenging or complex the characters are, Ramsha Khan brings such effortlessness into her acting that you really find her characters closer to reality and relatable. In the drama serial Shehnai, her character is also going through a lot where she is being forced to marry, the anger, anguish, pain of heartbreak and hope of moving on, all these factors have been portrayed brillianlty by her, making it yet another brilliant performance by Ramsha Khan.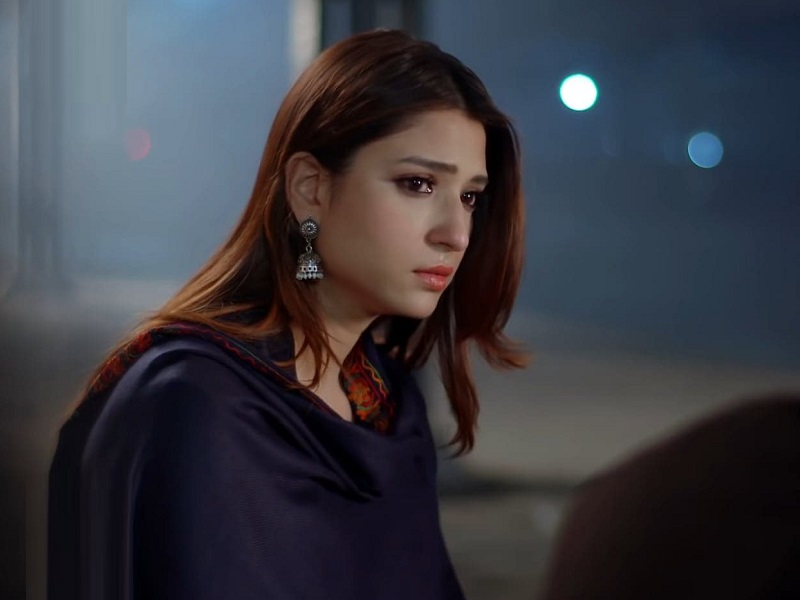 Sania Saeed (Raqeeb Se)
There is no denying the fact that Sania Saeed is one of the finest and senior most actresses of Pakistani dramas right now. She has so much of experience that she literally owns the characters that are asigned to her, therefore it goes the same for Hajra in Raqeeb Se. The flow there is to her performance in this drama is unparalleled, it is like watching a river of emotions flowing in front of you. There is so much that Hajra has to say but she can not and making that visually obvious for the viewers to decipher is not an easy feat but this is Sania Saeed at her finest for you.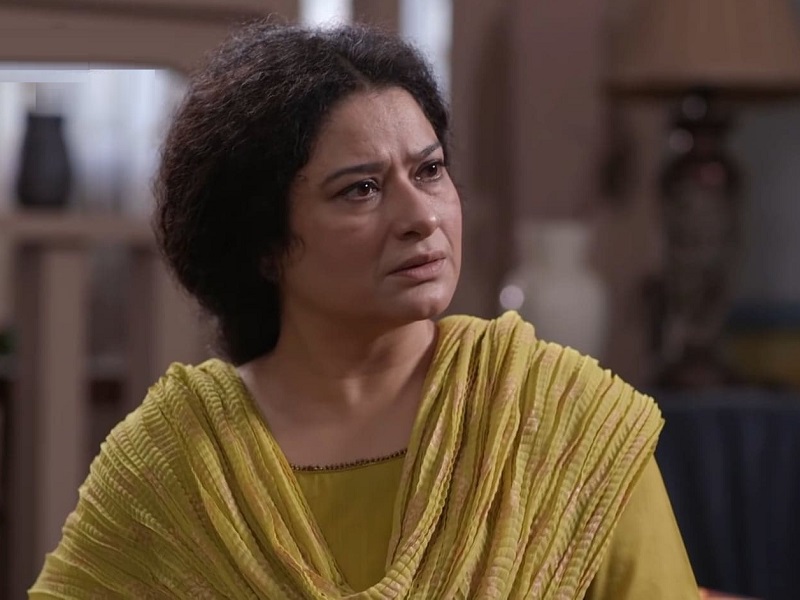 Sana Javed (Dunk)
Sana Javed has started taking one challenging character after another and in every drama serial, she has paved her way to success. The same goes for her in Dunk where she has underplayed the character of Amal, not making it too obvious what is running through her mind yet letting everyone know the evil streak there is to her personality. Sana Javed's performance is very convincing in drama serial Dunk and she has made this drama worthwhile.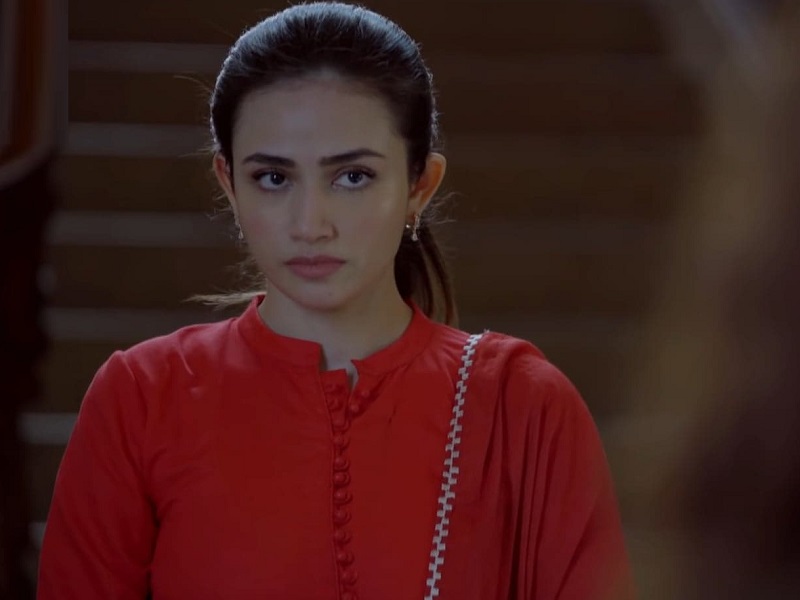 Feroze Khan (Khuda Aur Mohabbat)
Feroze Khan had a huge responsibility on his shoulders because this was Khuda Aur Mohabbat, the previous seasons of which were already successful. Feroze Khan has definitely been the best part of this drama and his performance as Farhad is a memorable one. He has given the character of Farhad the perfect treatment it deserved and now with the story nearing the state of his hopelessness, the viewers are going to get mersmerized by his performance.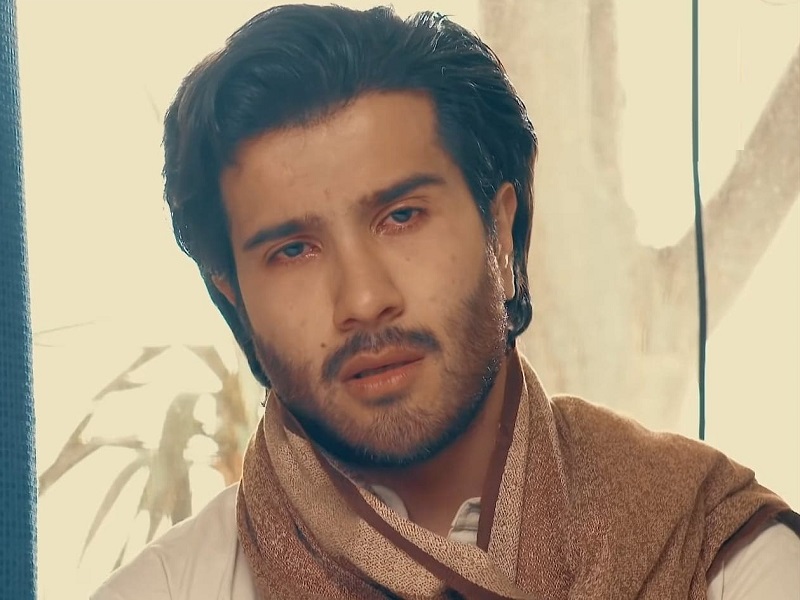 Saleem Mairaj (Shehnai)
Saleem Mairaj is another experienced actor of Pakistani drama industry. There is no character that Saleem Mairaj can not do justice to. After impressing the audience as Peer Matiullah in Kashf, Saleem Mairaj is seen as Qifayat in Shehnai and it is beyond impressive what he can do and how well he can perform when it comes to such varied characters. In Shehnai, he is seen as this conspiracist, someone who derives saddistic pleasures out of others' misery and despite knowing that he is disliked by many, he continues to be the way he is. Qifayat is a very interesting cahracter but it is a done deal that if it wasn't for Saleem Mairaj's brilliant performance and convincing portrayal, this character wouldn't have been so fun to watch.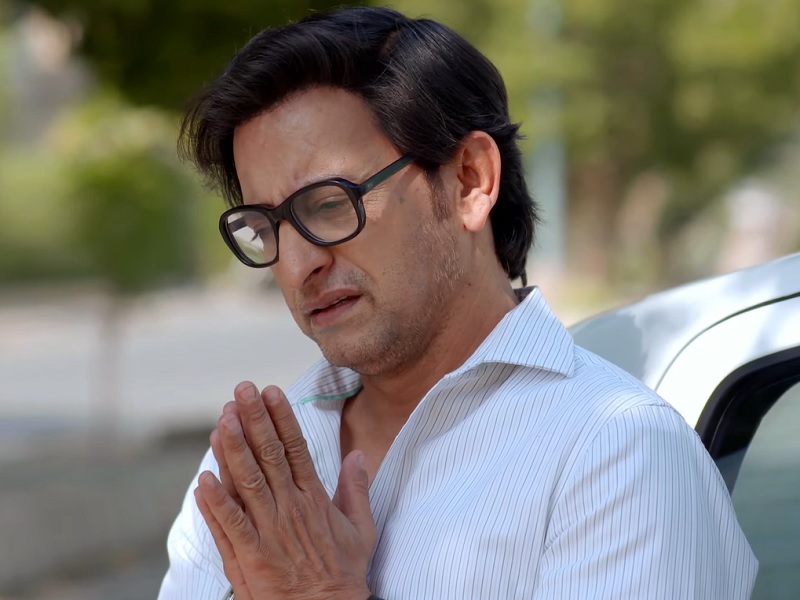 This completes the list of the best performances that we are getting to see in Pakistani dramas that are currently on air. Which of these performances are you enjoying watching? Please feel free to add more names to the list.