Pakistani dramas have evolved in many ways through the years. Nowadays, writers have more pressure than ever to pen down scripts that attract the general public. In doing so, very often, the writers tend to stick to certain stereotypes which are often the trademark of all commercial dramas. Thankfully, there are still certain writers who believe in thinking out of the box. These writers have given us a few male leading characters who have redefined the term "hero". These male leads are unlike any other because they do not fit the 'box' in which most producers and writers think Heroes fit best!
Experimentation alone is not enough; many writers have failed to breathe life into characters because they were not penned down convincingly. Characterizations play a major role in making the viewers wholeheartedly accept male leads who are refreshingly different. Also, the actors playing these roles should be true to their craft. Casting definitely plays as big a role as the script therefore these male leads were impressive and memorable because the actors chosen to play the roles performed brilliantly.
Here is a list of those impressive male leads from Pakistani dramas that were unconventional:
Bhola – Ranjha Ranjha Kardi
Ranjha Ranjha Kardi had an unusual and intriguing storyline. It was penned down by Faiza Iftikhar. Its main protagonist Bhola set a new precedent by winning over the viewers completely. Bhola has to be the most memorable character we have seen in Pakistani dramas lately even though he was anything but run-of-the-mill. Bhola made the viewers laugh and cry at the same time. His dialogues and even his antics literally went viral. Bhola represented those people who are often sidelined in society and even our dramas. This character gave such people a face and a personality. It changed the way people look at people with developmental delays and other such issues. The viewers were completely invested in Bhola's journey and it gave Imran Ashraf more recognition than ever before.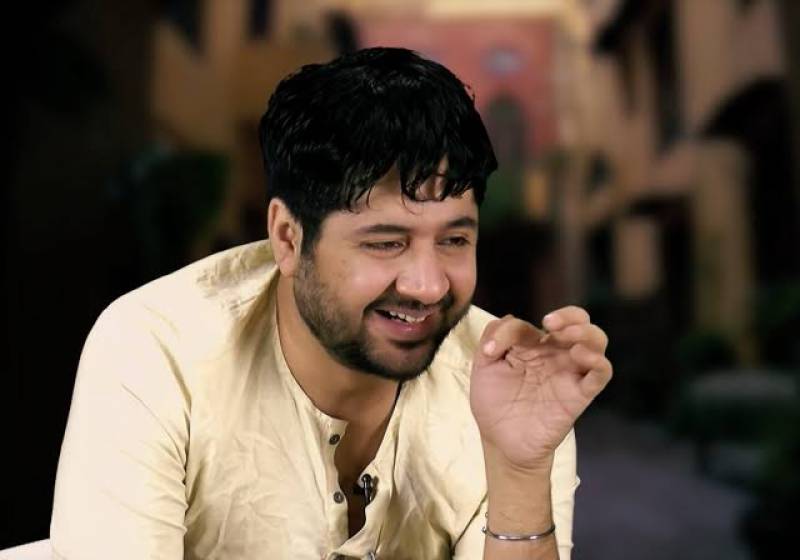 It won't be wrong to say that Bhola started a new trend in Pakistani dramas of introducing male leads who were unlike the ones which the audience was so used to seeing in dramas. However, Bhola was definitely one-of-a-kind since very few characters got the love and attention he got.
Parizaad – Parizaad
Parizaad is one of the most appreciated dramas at the moment. The writer Hashim Nadeem has given us some of the most memorable male leads in the past as well therefore it does not come as a surprise that his new male lead in this drama serial has already won the viewers over within a few weeks! Parizaad is a young man whose outward appearance does not match his name. In a time when good looks are major criteria for a male lead, Parizaad stands out not only because of his looks which do not fit in the hero criteria but also because of his personality. He has been shown as someone who has faced constant rejection and is a sensitive person who registered everything he ever went through.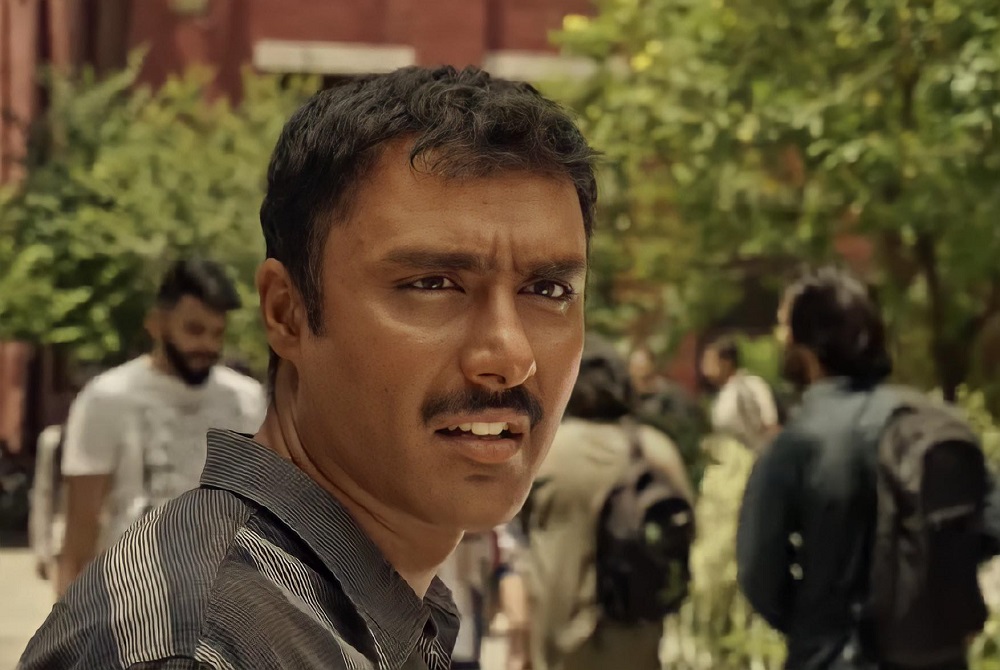 Parizaad's personality and his journey have the viewers completely hooked. The situations this character has been through and his dialogues which represent his state of mind make this character one that is refreshing and touching at the same time. Through this character, the writer has also questioned many social norms in an intelligent manner. Ahmed Ali Akbar's outstanding performance has definitely given this character the edge it needed to truly stand out. This unusual hero has won the viewers over just as Bhola did. Very few characters get the kind of attention and love which this one has been getting right from the start.
Abdullah – Pyar Ke Sadqay
Pyar Ke Sadqay was another blockbuster that told the story of individuals who are usually not the leading characters in dramas. The script was penned down by Zanjabeel Asim Shah and her main male lead Abdullah was definitely an unconventional one! Abdullah was the kind of young man we rarely see in Pakistani dramas. His character also served a bigger purpose. It also represented so many such young men who do not get representation in dramas as leads often. It won't be wrong to say that Ranjha Ranjha Kardi's popularity gave producers an incentive to show such stories.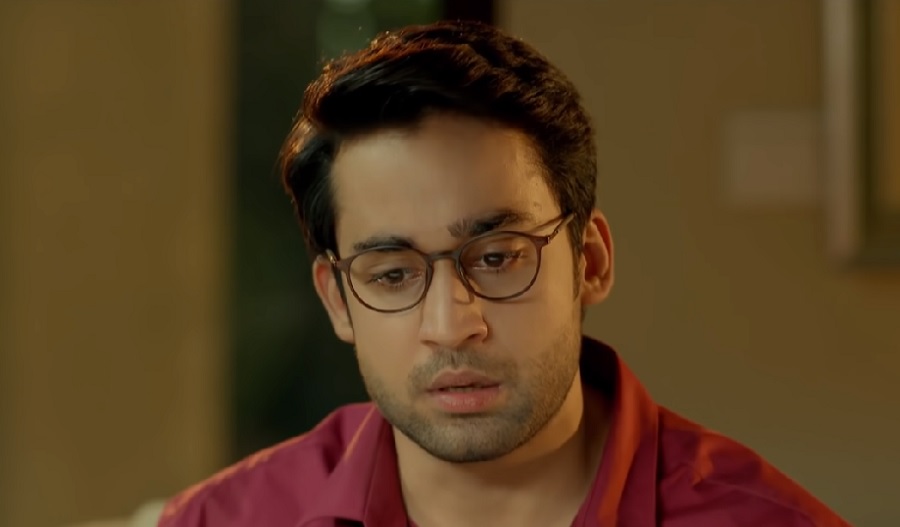 Abdullah was introduced as a child who never got the love and attention of his parents. He was verbally and physically abused by his step-father and as a result of that, he ended up growing into a confused adult. Even with all his 'shortcomings', Abdullah had the most interesting personality. His character was well-etched-out and the viewers couldn't help but feel for him. Abdullah's sensitive and caring nature was also often shown through different scenes. He was an unconventional male lead who made the viewers fall in love with him. Towards the end, Abdullah did test the patience of the viewers but overall he is among the top unconventional male leads who kept the audience glued to their television screens. Bilal Abbas' superb performance throughout made this character truly unforgettable.
Asfand – Baba Jani
Baba Jani was Faysal Qureshi's debut production and it was so refreshing to see him picking a new and different topic for this project. Baba Jani's script was penned down by Faiza Iftikhar and Faysal Qureshi chose to play the leading character that represented men in a completely different light. The way Asfand juggled all his relationships, married a widow although he had the option of marrying her daughter and loved that daughter as his own made him an unconventional hero. Mostly the term hero is reserved for actors and characters of a younger age group, Baba Jani broke free from this stereotype.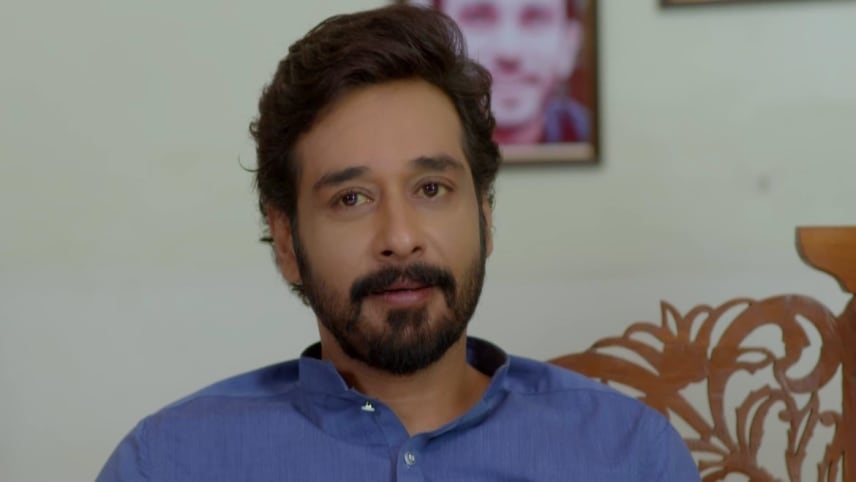 Asfand was such a wonderful break from all those males who marry women half their age and fall for lies told to them. He made one mistake and after that, he made sure that he didn't make any other. Faysal Qureshi translated this character decently on screen, he made sure that the viewers understood and loved Asfand. Asfand had so many characteristics that made him a likable male lead; he was intelligent, sensitive, caring, and graceful. We rarely get to see such main leads in Pakistani dramas. He loved his family and chose to ignore their flaws but he was not naive.
Sameer – Ishq Zah-e-Naseeb
Ishq Zah-e-Naseeb was yet another drama penned down by the exceptionally talented Hashim Nadeem who gave us yet another unconventional and well-written male lead. Sameer was a man who lived two completely different lives. To the world, he was an accomplished businessman with certain principles and while was alone at night, he turned into another person who was a product of certain things Sameer had experienced in his life. Zahid Ahmed stepped out of his comfort zone and played this unconventional character flawlessly. His physical transformation took the viewers completely by surprise. Sameer's character and its journey were written down so beautifully that the viewers found themselves looking forward to more of this unconventional male lead every week.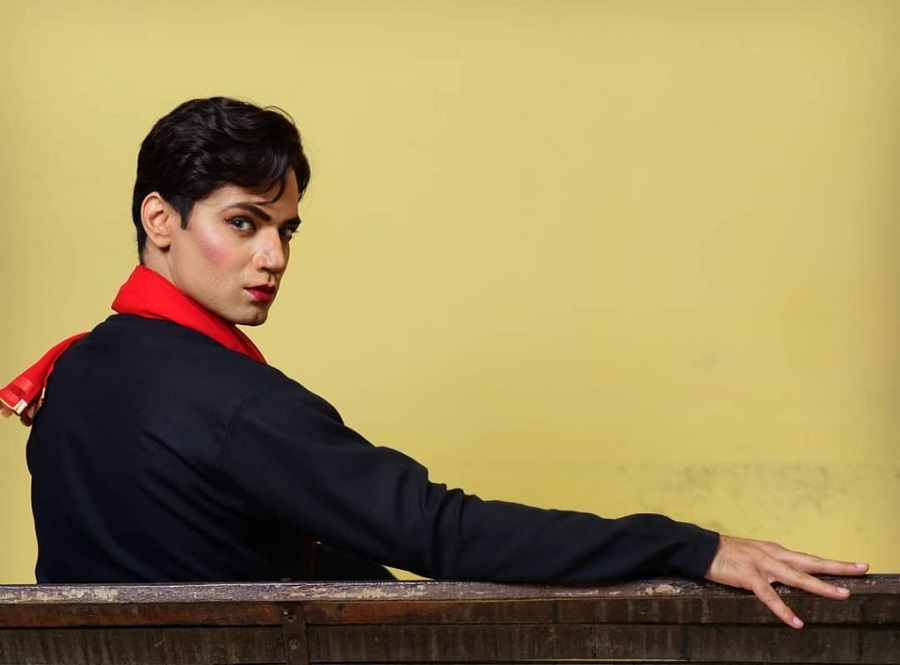 Aman Ullah – Yeh Dil Mera
Yeh Dil Mera was not the most logical drama in certain ways but it did give the viewers a male lead that had so much going for it. This drama was penned down by Farhat Ishtiaq, who makes sure that his male characters have enough substance. Aman Ullah was one such character who had seen his parents getting murdered first hand and he made it his mission in life to take revenge. His entire life and existence rested on this single tragedy. This character showed how traumatic experiences shape up people's personalities and affect their mental well-being. Even though Aman Ullah wasn't always a likable character, he was always a meaningful character that made the viewers guessing. Ahad Raza Mir's outstanding performance helped the viewers understand this character and made it more engaging.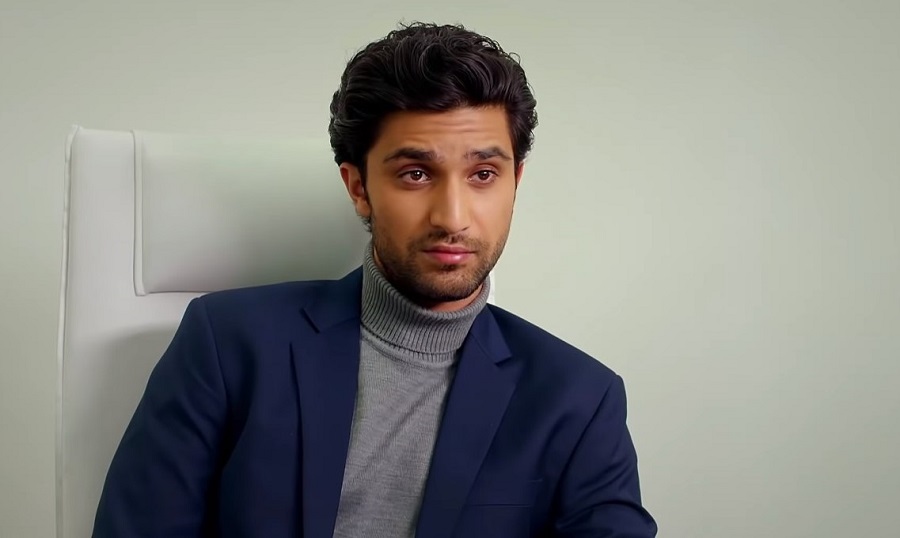 Moosa – Raqs-e-Bismil
Raqs-e-Bismil is another drama penned down by Hashim Nadeem which gave the Pakistani viewers a chance to watch a hero who was unconventional yet extremely likable. This drama's main male lead, Moosa could easily pass as the most unusual leading man in Pakistani dramas. He was a flawed character but his definite appeal makes him the top candidate for this list. This character had been penned down convincingly throughout. The writer showed the uncultured, emotional, impulsive, and rigid side of Moosa in the first few episodes. Once he fell in love and found out the truth about Zohra his character development started. Gradually, Moosa learned so much which he never thought he would have to learn, ever!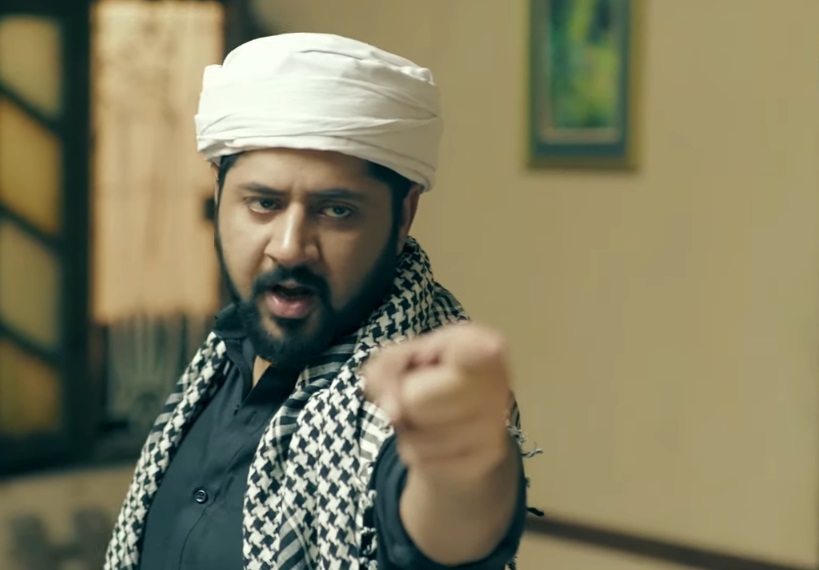 Just like many other heroes penned down by Hashim Nadeem, his journey continued to be the most engaging element of the drama throughout. This character had the viewers' undivided attention because Moosa's strengths and weaknesses had been penned down beautifully by the writer. The fact that Imran Ashraf owned this character throughout and never hesitated to translate different shades of his personality on screen made all the difference. The success of the drama rested largely on this character.
Faris – Tau Dil Ka Kya Hua
Tau Dil Ka Kya Hua's script was penned down by Khalil-ur-Rehman Qamar therefore it does not come as a surprise that there was also a male lead in the drama that was unconventional. Faris was not a black or white character. Faris' dialogues and his internal struggles made his character both intriguing and appealing. His philosophy regarding love and the desperate need for closure made him a memorable and unusual character without whom this list will be incomplete. A man who could not make himself hate his ex-wife even though outwardly he kept on telling people that he was over her, Faris' heartbreak and the lies he told himself and others kept the viewers guessing and wanting more. He often confused the viewers as well but Sami Khan made sure that he translated this character on-screen in such a way that everything Faris did had the viewers' undivided attention.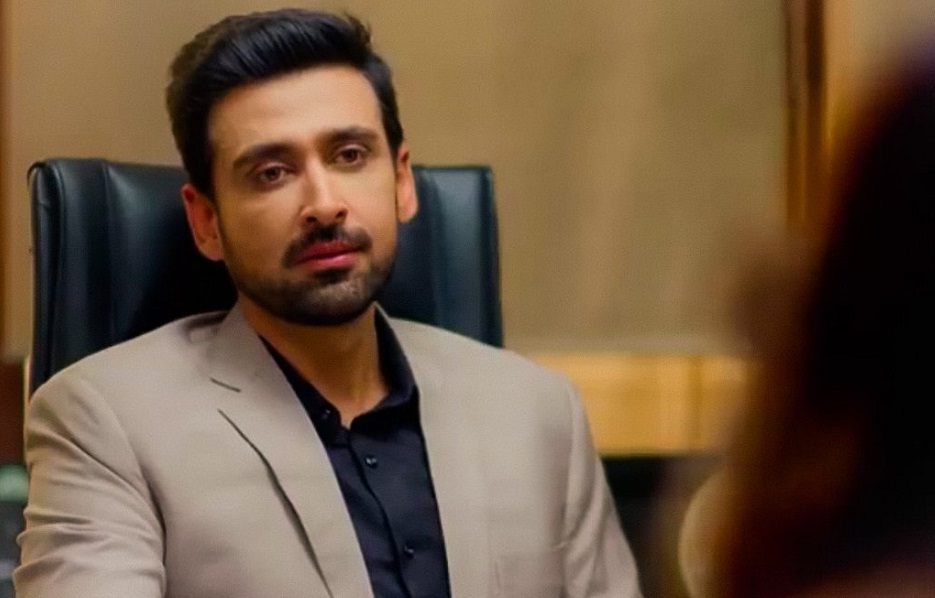 Danish – Mere Pass Tum Ho
Mere Pass Tum Ho told a story that was a rarity for Pakistani drama viewers. Most Pakistani dramas show the plight of women, this one showed the plight of a man whose wife, the love of his life, broke his heart. Through this character, the writer Khalil-ur-Rehman showed how heartbreak affects a person who had trusted someone with their eyes closed. Danish's world revolved around his wife Mehwish, when she betrayed and left him, he did whatever he could to get over her and eventually ended up being a really strong individual. Although Danish had more courage to face the world and take risks after Mehwish left, he never got over her. He remained madly in love with her right till the end but also could not take her back.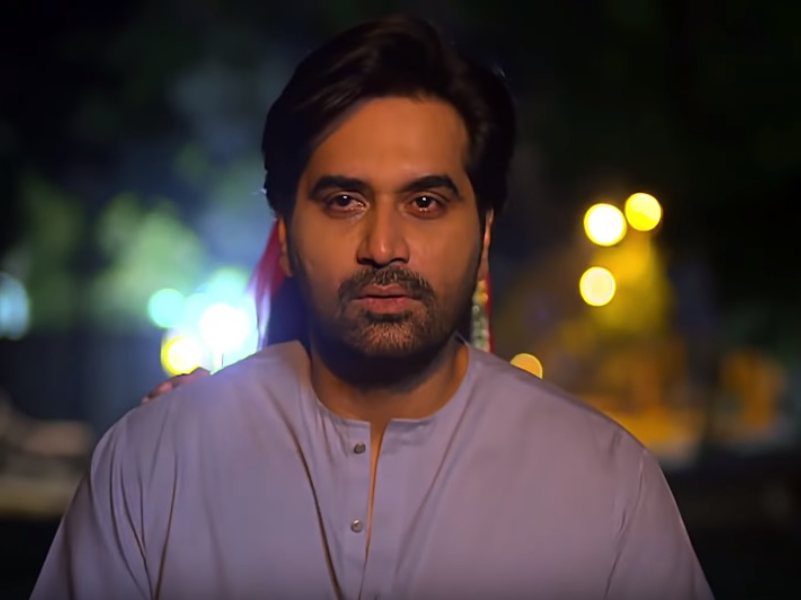 Danish died of heartbreak and left a lasting impression on the viewers. He was a male lead whose vulnerabilities became his strength. Humayun Saeed had to showcase the pain of a husband who got betrayed by his wife and also the only woman he loved with all his heart. He did complete justice to the character, making it memorable.
Feel free to add more names to the list.