The super talented Chef Farah recently appeared in "Good Morning Pakistan".
Chef Farah while sharing a remedy to reduce weight after pregnancy, mentioned that " A women gains a lot of weight during pregnancy. To reduce weight after pregnancy you should not restrict your diet , otherwise you'll become weak. I'll share a special recipe of an energy drink to reduce weight after pregnancy."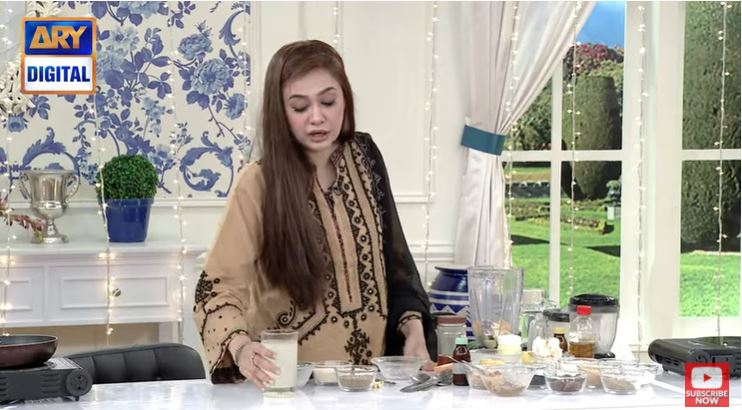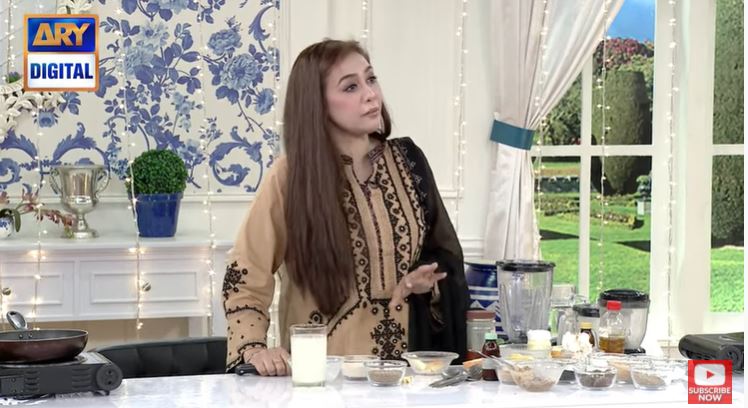 Ingredients
1. Apple
2. Coconut Water
3. Garlic
4. Ginger Powder
5. Carom Seeds (Ajwain)
6. Honey
Method
Blend all the mentioned ingredients in a blender. Drink at least one glass of this drink everyday, it will help you to reduce weight within 15 gays and will give you energy. It also helps to reduce swelling.