BIG DRAMA ON BIG SCREEN!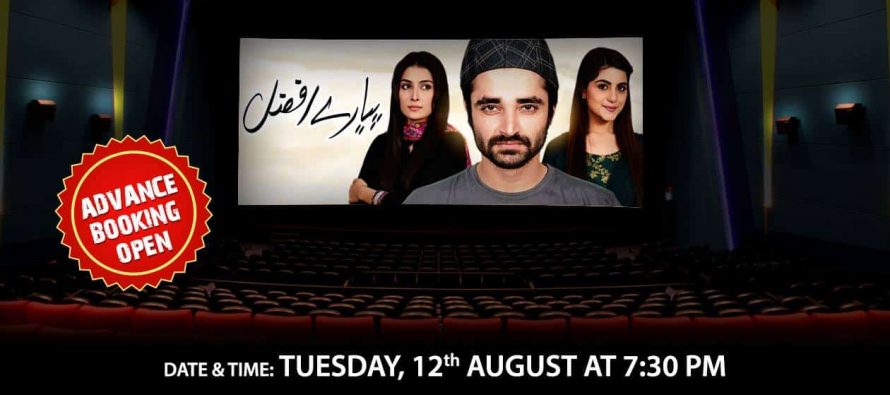 "Mein Afzal banjaata lekin mujhe koi batai to sahi ke Afzal aisa hota hai"
For all Pyaray Afzal's fans out there, now you will be able to watch Pyaray Afzal's final episode at Cinepax Cinema. Advance bookings are available. Karachi Ocean Mall, Rawalpindi Jinnah Park, Lahore Fortress and Faisalabad Hotel One. Date and timings:- 12 August 2014 at 7:30 pm.
So grab your tickets now if you wish to watch on Big Screen!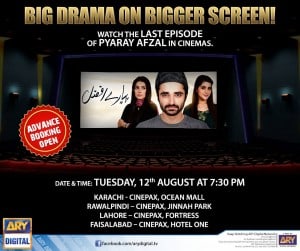 MAAZ AHMED SIDDIQUI
Maaz is a student of accountancy who has always been a Pakistani Drama Lover. Providing analysis on Pakistani Entertainment Industry is his hobby and he feels honored to be a part of the reviewit team.
---