Most awaited Indian controversial reality show Bigg Boss Season 7 is about to begin on Colors Tv. Our very own Ary Digital will also launch this show soon for Pakistani viewers.
For all those who dont know about Bigg Boss.Let me give you a brief introduction of this reality show.Indian,Pakistani and Hollywood Celebrities are heavily paid to participate in this show every year,they have to spend 90 days in a very cool and cozy house of Bigg Boss where they will get commands and instructions by invisible person BIG BOSS. I have seen common trend in all bigg boss seasons that fights and planning ,plotting usually starts when one or few members of Big boss want to take complete charge of kitchen.Members are also given with luxury budget tasks with the help of which they are able to get any luxury edible item they want to have from the list given by Bigg Boss. Secret tasks are one of the interesting part of Bigg Boss house.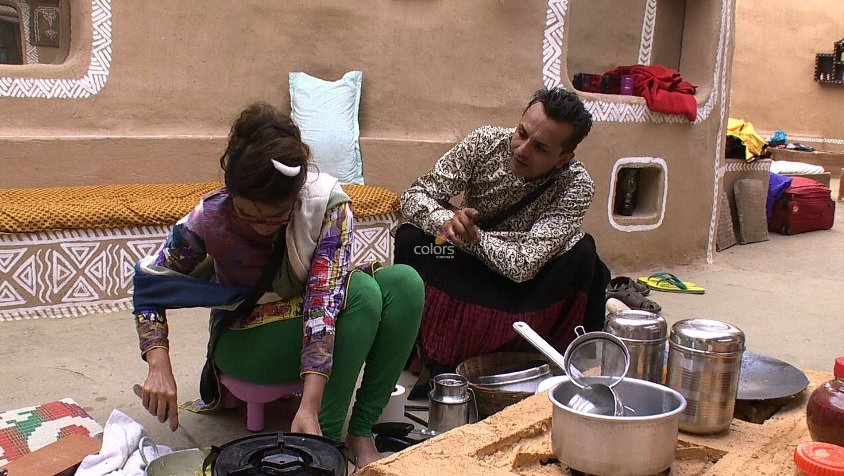 Our very own controversial queen Miss Veena Malick also got famous in Bollywood while living in Bigg Boss house and having an affair with Bollywood actor and model Ashmit Patel. For me, all those stars who are not getting any role in any of serials,movies or not asked by any modelling agency should take part in Bigg boss,if lucky enough to be asked out by Bigg Boss creators to take part.

This time Salman Khan will be the host again and he will be doing double role. He will be an Angel on one side and a Shaitaan at another end too. It has also been said that 7 contestants from previous 6 seasons and other new contestants will have a competition this time. If this would happen than TRP of show will attain new heights.
No matter what, I am a really big fan of Bigg Boss and really looking forward to it.
Do share your views about this reality show.
Rabia Basharat.