So the wedding finally happened this week. That was sure a long wait for the viewers who had been waiting for the wedding since the past 4 episodes. Once again I found the episode a bit dragged with the whole wedding and the never ending rituals.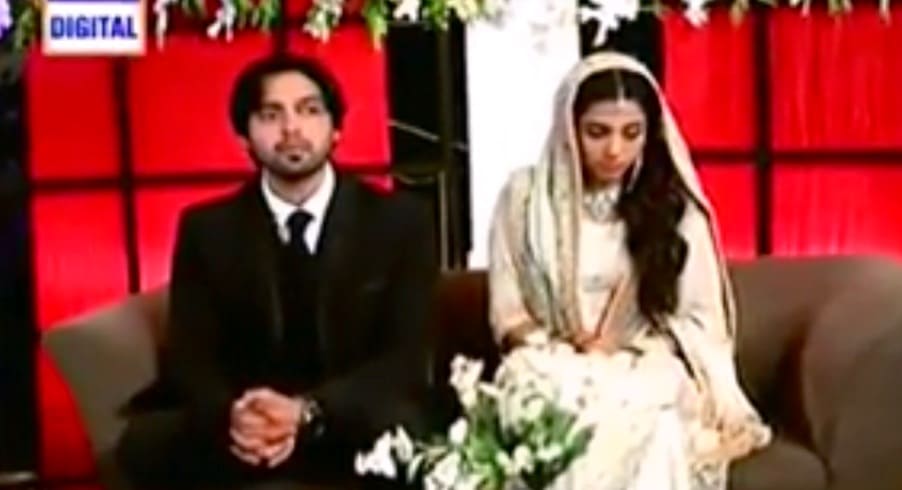 Till the last minute, Haaniyah was waiting for Ahad to come back. She might have agreed to marry Ahmed, but she is not going to forget Ahad anytime soon. It is going to take a long time for her to adjust to this new situation. Ahmed and Haaniyah both were feeling awkward in each other's company as it was clearly seen during the wedding and in their bedroom later on. Though Ahmed did try to act normal but Haaniyah barely looked at him and tried her best to maintain distance. I personally would have preferred if they had shown some interaction between Ahmed and Haaniyah when Haaniyah was about to get married to Ahad. I was expecting the scene from the promo to be shown where Ahmed asks Haaniyah to find a bride for her, but the scene was most probably edited out. I could barely relate with their scenes because I did not know what equation they shared with each other before marriage.

I was also expecting to see the ring scene from the promo, but that too was not shown. After seeing how uncomfortable Haaniyah was, Ahmed decided not to give her the wedding ring just now. I hope he gives her the ring in the future when Haaniyah has come to terms with the situation.
They also showed people's reaction when they saw Ahmed in place of Ahad on the stage and the two families reluctance to answer their questions. I am glad they showed these scenes because it would have been completely illogical for people not to notice such a big change. That would have been a huge loophole in the story.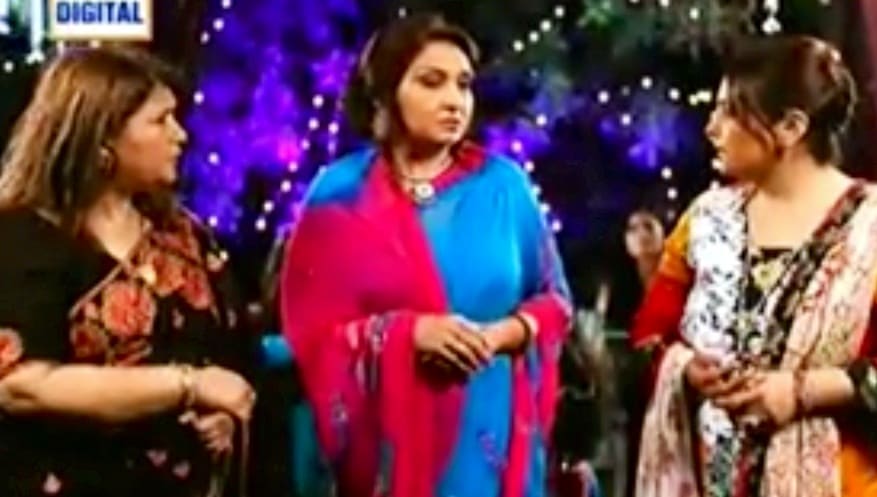 There were two scenes which I really liked in this episode. First was the one in which Ahmed gives Haaniyah his hand to help her out of the car. The second was the one in which he feed her kheer to do the rasam. Soniya Hussain did not have many dialogues in this episode but she still managed to convey her feelings well through her expressions in some scenes. In other scenes, she had that stoned expression with the resigned look on her face. She looked absolutely lovely in the wedding dress she had adorned. Even Fahad Mustafa did a wonderful job as Ahmed, his expressions during the whole wedding and then later was spot on.

It is going to be interesting to watch how Ahmed and Haaniyah both adjust to the new situation and what will be Haaniyah's reaction once Ahad comes back in the house. We will see him returning back to the house very soon.  We can expect some violent reaction from him after seeing Haaniyah as his brother's wife.
They really need to progress the story now! It took 4 episodes for one day to finish; I hope we do not have to wait another four weeks for the next day to get over. The story has a lot of potential and from the spoilers I have seen so far, there are a lot of interesting sequences coming up in the show. I hope our patience would be rewarded soon and we would see some progress in the storyline.
Do share your views about the episode!
Till Next Week
Mariam Shafiq