We finally got to see more of Haaniyah and Ahmed scenes and less of the additional tracks. I hope they get less screen space in the future too! Haaniyah was not comfortable with the idea of honeymoon and Ahmed sensed this. The poor guy tried to convince his mother but she kept a very valid point in front of him and since Ahmed is the obedient son, he couldn't say no to his mother.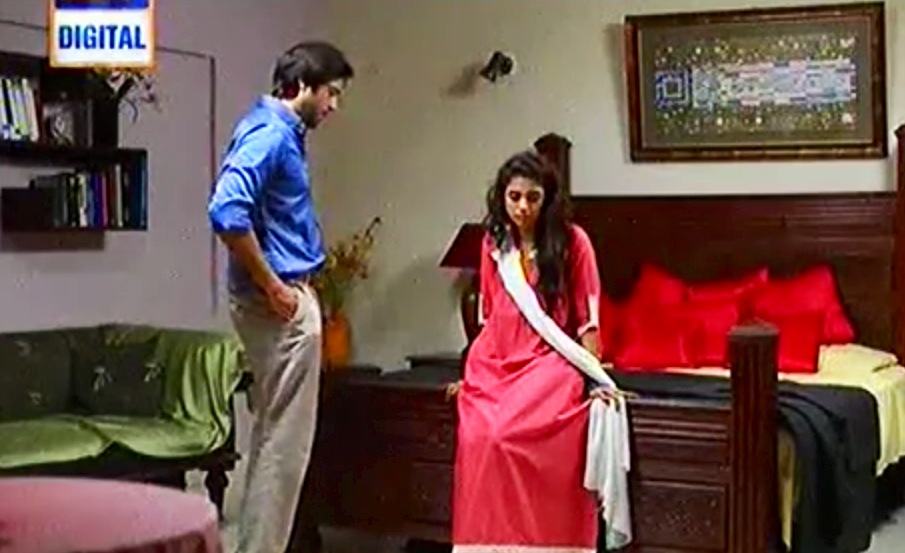 Ahmed is trying so hard to adjust with Haaniyah and he even told her that they don't have to act as husband-wife, they can go as friends. But Haaniyah was not ready to trust him and one could easily make out that Ahmed got hurt by this. He never complains about Haaniyah's attitude; if someone else was in his place then they would have seriously offended by the lack of trust shown in him. Ahmed was not even mentally prepared to get married and he married Haaniyah to give her protection and to save her reputation, she should at least realize that!
Thanks to Haaniyah's never ending 'nakhre' they ended up in a resort in the same city. One could have expected her to at least try to adjust to the situation, but she never even tried to make small talk with Ahmed. It was Ahmed who was continuously trying to get rid of the silence, but all he got in return were half baked sentences. I seriously feel for this guy, he is stuck in an awkward situation and he is trying his best to remove the awkwardness.

Talking to Haaniyah is like talking to an emotionless and feeling less brick wall. Ahmed started off the conversation with questions like 'What is your date of birth?', 'horoscope', 'favorite color' which I found really cute. They practically know nothing about each other! And all of Ahmed's efforts went down the drain when he announced 'mera ager beta hoga to mein usse cricketer banaonga'. So yes, we were back to square one after that since Haaniyah got offended by his words.


They also showed some progress in their relationship. The way he got worried when he did not find Haaniyah in their room was extremely cute. He was happy to see her walking and enjoying the weather, and Ahmed finally came up with a solution to their problem. Ahmed expects Haaniyah to try to make an effort from her side too, and they finally came to the conclusion that they should behave like friends. Well, they could have easily thought of this solution sooner.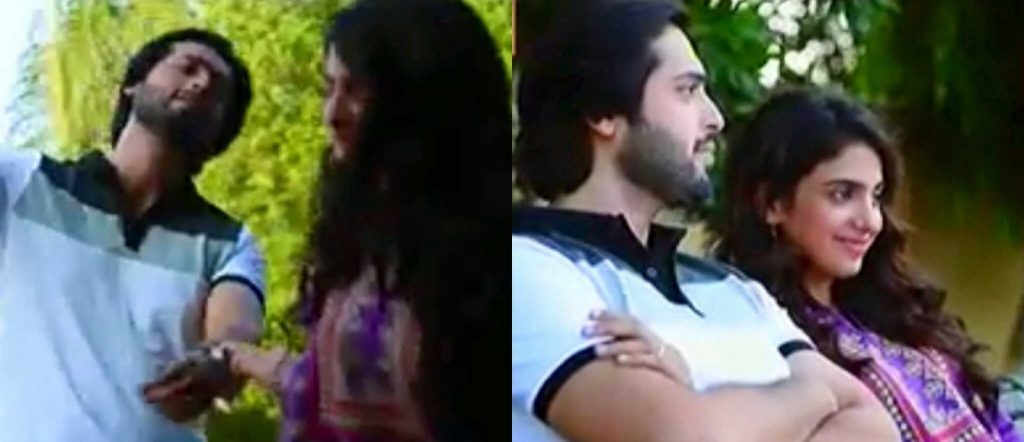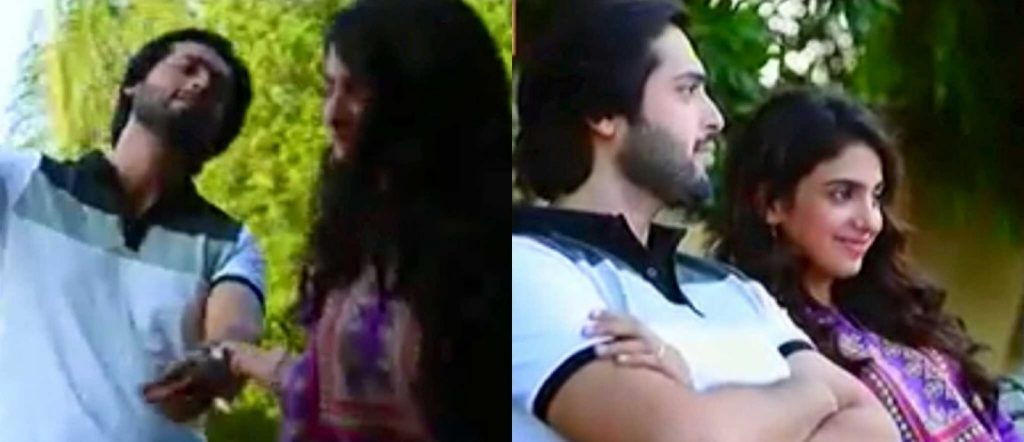 Haaniyah finally opened up to Ahmed and I was in a state of shock when I saw Haaniyah and Ahmed shopping, hand holding and enjoying in the park. I couldn't be happier to see the progress in their relationship. I thoroughly enjoyed all their scenes!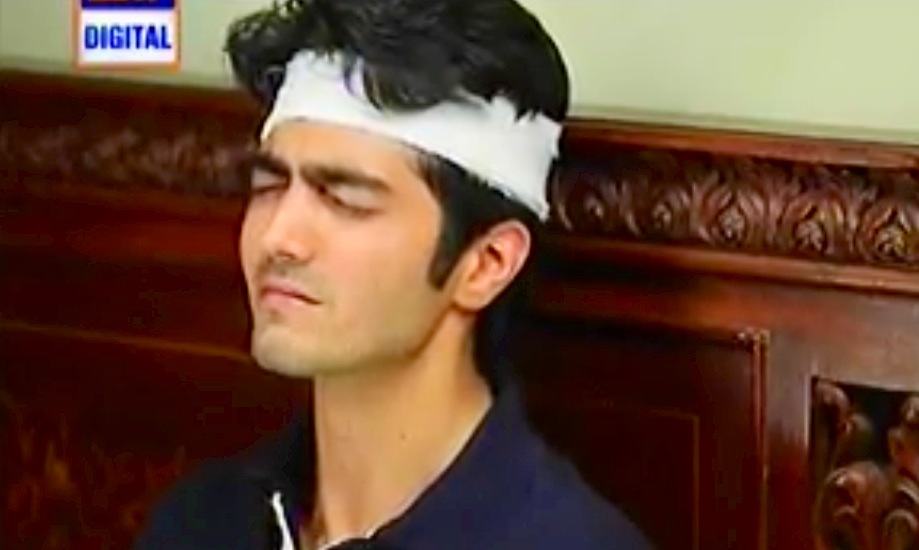 Ahad is slowly realizing what a huge blunder he had made by ditching Haaniyah at the last moment. This reality check was given to him by his own friends. Ahad had become confused and scared when his friends had given him a horrible description of his life after marriage and this was one of the main reasons why he backed out. Till now, he was trying to justify his actions but now when his own friends told him that what he did was wrong, he had no justification left for his actions. Now he cannot deal with Haaniyah being Ahmed's wife and his reaction to the news of their honeymoon proved that. I cannot imagine how Ahmed would have felt when he saw Ahad searching for Haaniyah when he came back home from the hospital.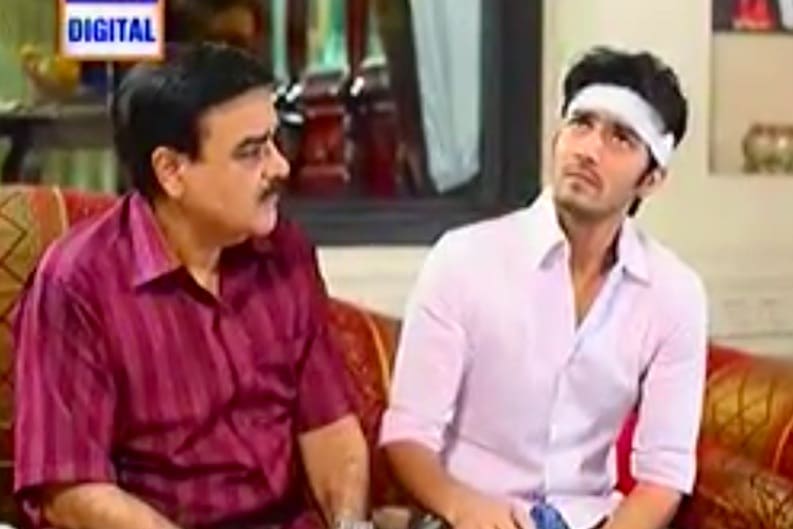 Samina will get to know the reason behind Haaniyah getting married to Ahmed instead of Ahad soon. There was simply no point of keeping her in dark after the wedding was over. When the whole world had witnessed it, then why hide it from Samina? Yes, she has the habit of telling everything to her mother, but things like these cannot be hidden from her forever. Ahsan and his family should have realized this and could have told her a censored version to kill her curiosity.
The preview of the next episode was pretty disappointing. Haaniyah's behavior is going from bad to worse and I think Ahmed should simply stop trying now. Calling Ahmed's sincere attempt to build their relationship as 'dekhawa' was pathetic in my view. I hope someone drives some sense into Haaniyah soon!
Share your views about the episode; it is always good to hear from readers!
Till Next Week!
Mariam Shafiq