Both of these revolved around Zayaan revealing the truth to Ashiya and Maryam's reaction to Zayaan coming in their life again. Both of these episodes were a bit slow, I would have liked it if it was faster paced. They could have covered all this in a single episode.

Ashiya felt an emotional attachment to Zayaan and this is the reason why she was so eager to meet him. Zayaan decided to reveal the truth to Ashiya through the pictures. Maybe if he had verbally told her that she was his daughter, she would not have believed him completely so he decided to reveal the truth in a very dramatic manner. Ashiya was on the top of the world to finally meet her father after all these years.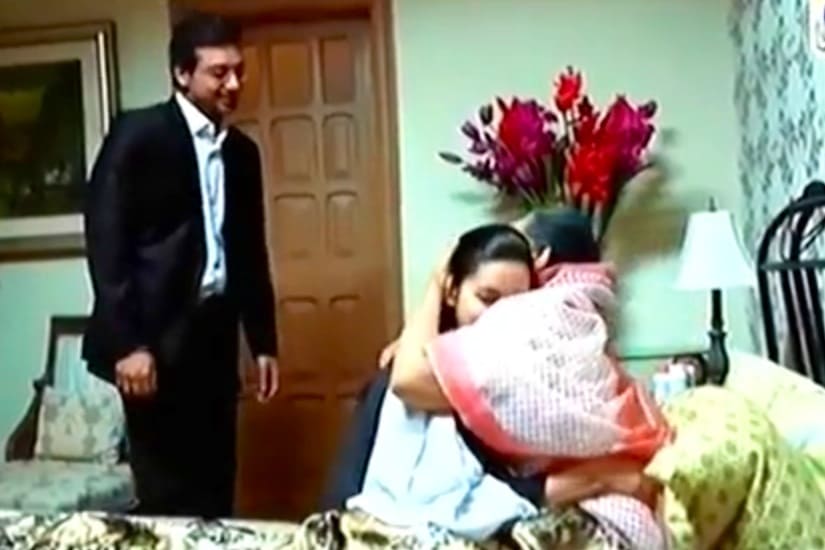 Ashiya also met Nusrat and Afshah and it was kind of surprising to see Nusrat so happy to see her. There was a time when she hated the small child just because she was a girl and now after so many years suddenly Ashiya has become so important. Maybe because she never had the grandson she had dreamed off! She has always used Ashiya to her advantage and even this time she is doing the same. Afshah sees a ray of hope in Ashiya and wants to use her to challenge Faiza. She is living a miserable life with Khurram who thinks of no one except Faiza, and she thinks that Zayaan would finally speak up in front of Faiza for her daughter. It was pathetic to see her lying about Maryam to Ashiya; she sure has some guts! If only she realized that she is suffering the consequences of her own actions instead of repeating the mistakes all over again! I guess it is useless to expect some people to change.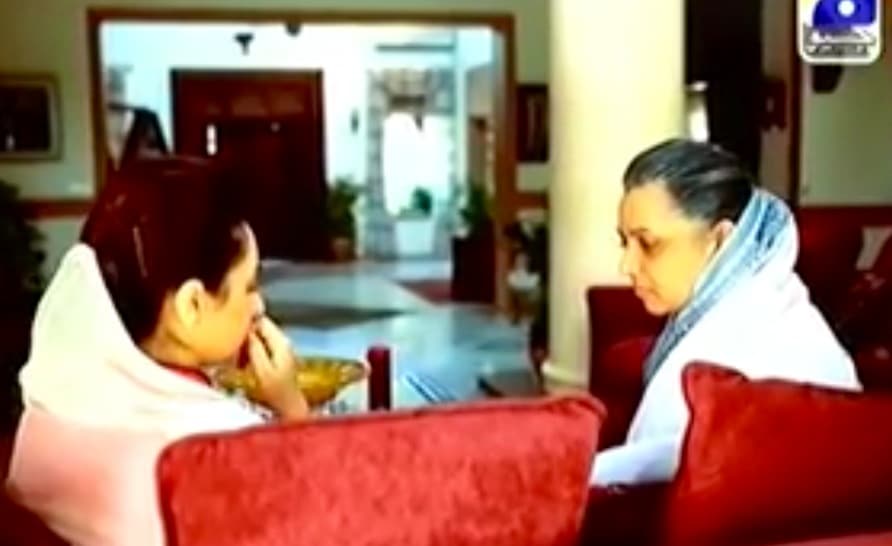 Nusrat wants to see Afshah happy and also wants to get out of Faiza's tyrannical rule, and this is the reason why she brainwashes Zayaan to bring Ashiya in their house even though he had no intention to take her away from Maryam. The sad part is that she still does not regret a bit about what she had done with Maryam! Zayaa; however, does regret leaving Maryam. After suffering for 14 years with a dominating partner like Faiza, how can he not remember the loving, obedient Maryam?

He went to meet Maryam after so many years just for her daughter who has brought joy and happiness back in his life. Maryam could not believe that he had the audacity to come at her doorstep after what he had done to her, but people like Zayaan can do anything for their selfish motives.
 'Tumne Jo Mujhe Dukh Diye Hai Woh Poori Zindagi Ke Liyeah Kafi Hai'
I was really happy to see that she closed the door on Zayaan's face. He is now thinking about his daughter after so many years; he did not think about her once when he divorced Maryam. But now things are going to get worse for Maryam because Zayaan will use Ashiya to pressurize Maryam to give him permission to meet his daughter.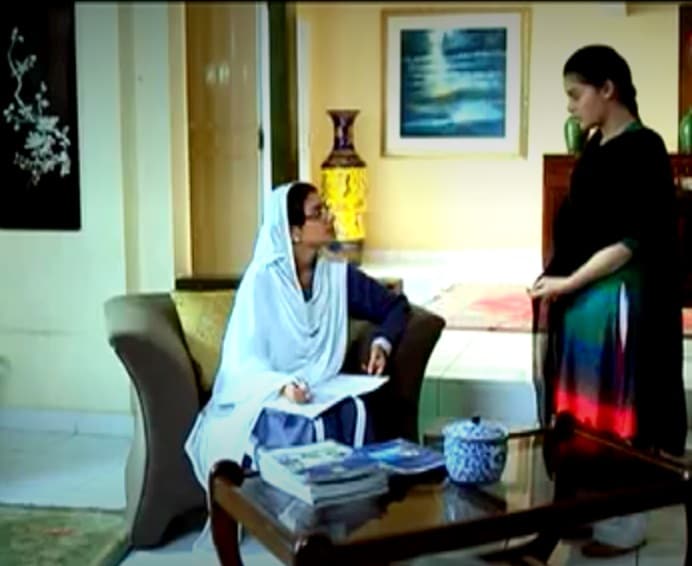 It is normal for Ashiya to ask about her father; any child would! She also wants to spend time with her father like any other girl of her age and she thinks her demand to meet her father is justified. If she knew Zayaan's reality then she would have never even wanted to see his face, and I really think it is time for Maryam to tell her the reality before she gets to hear a twisted version of it from Nusrat and Afshah. Afshah has already sown the seeds of doubts in her mind against Maryam and it will take no time for the misunderstanding to grow. Ajji advised Maryam to tell Ashiya everything, but Maryam does not have the courage to narrate the most difficult time of her life to Ashiya. She needs to gather courage soon before it is too late! Ashiya has joined hands with Zayaan and she will take his side when he will come back again to meet Maryam. Maryam was so shocked to hear that Ashiya is in contact with Zayaan, what will she do if she ends up losing her? If she keeps silent for long then she may lose Aashiya to Zayaan!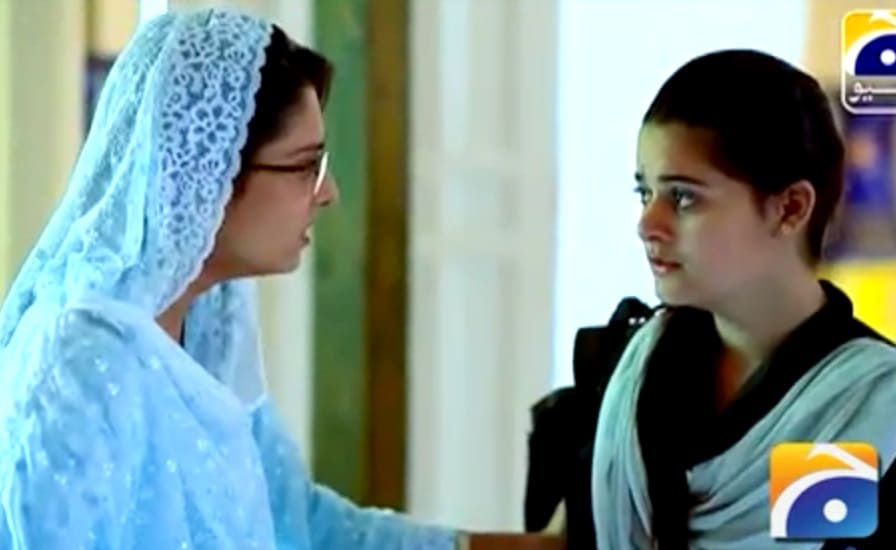 Zayaan has become so brave all of a sudden because Faiza is not in the country at the moment. He wants Ashiya's matter to be settled before she comes back because then she would never let Ashiya come in the house. Thanks to the brainwashing done by Nusrat, now Zayaan wants Ashiya to live with him too! Do these people even have a conscience? I seriously doubt that they do! Zayaan is the most pathetic character ever! Faysal Qureshi has done a wonderful job as Zayaan!
I am really looking forward to the next installment which will be the last episode!
Do share your opinion about these episodes!
Till Next Week!
Mariam Shafiq