I thoroughly enjoyed this week's episode. It completely revolved around Ashiya and how she ends up meeting Zayaan accidentally.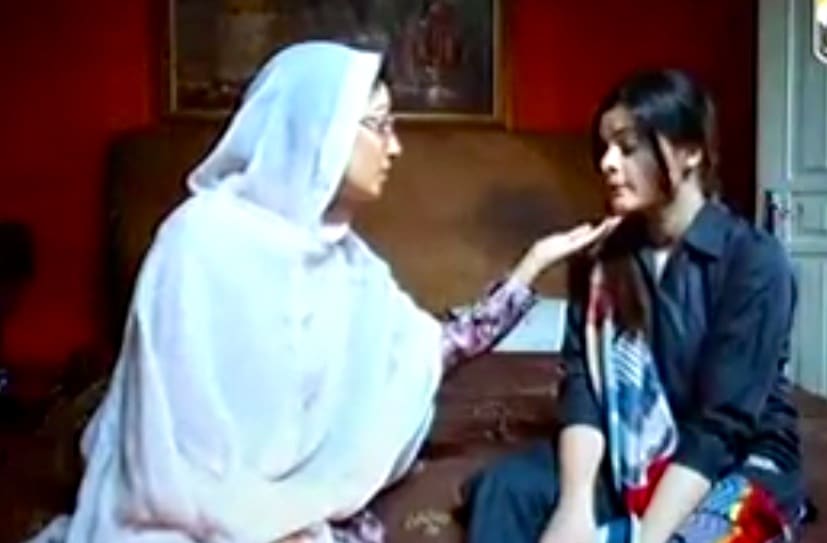 Ashiya has a few complaints from her mother, and one of them is that she does not give her enough time. Like any other teenager, she also wants to spend some time with her mother, but Maryam is always so busy that she cannot give Ashiya the quality time she wants. Her second complaint is that Maryam never tells her anything about her father or his family. She keeps on asking Maryam and Ajji but she never gets a proper reply from either of them. It is normal for a girl of her age to be curious about her father, and it is time for Maryam to tell her a bit about him to satisfy her curiosity.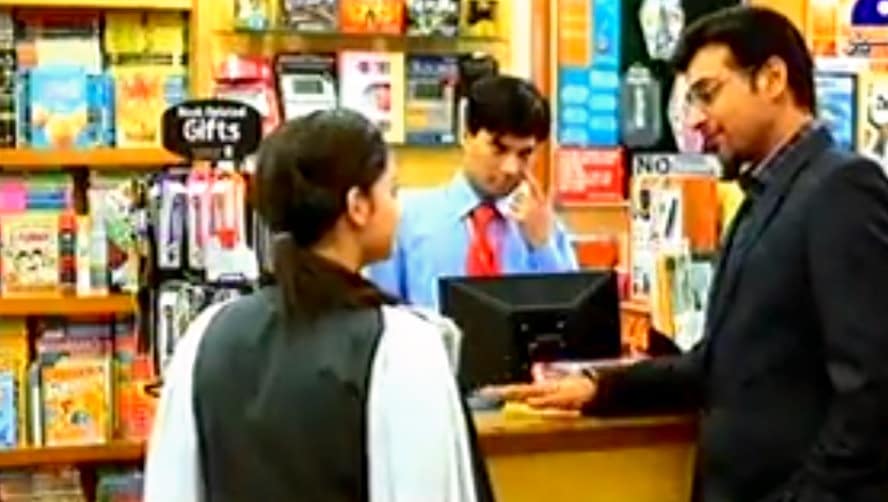 Ashiya met Zayaan accidently at the book shop and felt an instant connection with him. She was curious to know more about him and tried to contact him. Zayaan, after being informed that the caller's name was Ashiya, was impatient to contact her and Maryam ended up receiving his call. Zayaan was able to put the two and two together and knew his daughter was contacting him, and his happiness was on the top of this world. You start valuing a person when they are taken away from you, and same is the case with Zayaan who started valuing his daughter when she was taken away from him. I simply loved the phone conversation between Ashiya and Zayaan; Faysal Qureshi was simply marvelous during this scene. His expressions were simply spot on! I am looking forward to more scenes between Ashiya and Zayaan now.

Nusrat and Afshah both are unhappy in their miserable lives. Nusrat is fed up of her loneliness as she has no one to take care of her except the servants. Zayaan rarely comes to meet her, thanks to Faiza. Afshah is also living in a 'Jahannum' where she is treated miserably by her husband. She is not even allowed to talk to her son, and since she made the huge mistake of transferring all her property in Khurram's name, she has simply no value in Khurram's house. Well, they both deserve every bit of the treatment they are getting!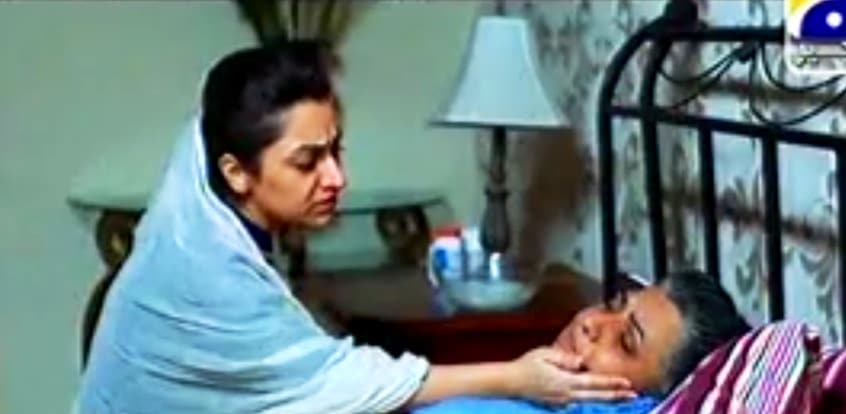 Ajji does get worried when she overhears Ashiya talking to someone on the phone. She realized that she really needs her mother's time and love and she tells this to Maryam. Maryam also realizes her mistake and starts spending time with her, but Ashiya's grudge for Maryam has been building for a long time now, and she misbehaves with her at her friend's house when they ask about her father. Maryam really needs to talk to Ashiya about Zayaan soon before it's too late! The girl playing Ashiya is performing very well in this show.
Zayaan will now take advantage of Faiza being out on a holiday and will meet Ashiya. He got so emotional after hearing her voice; what will be his reaction when he finally meets her! He really does not deserve to meet her daughter, but it was fate which made him meet her in the first place and now they will meet again for the second time as was shown in the preview of the next episode.
Maryam will also get to know that Ashiya lied to her by calling her friend. What will be her reaction when she gets to know that she is meeting Zayaan out of all people!
I am really looking forward to the next episode now! I had thought this would be the last episode, but now I think there are at least two more episodes left of this show.
Do share your opinion about the episode this week!
Till Next Week
Mariam Shafiq