Episode started with a perfect frame of Naazo, wearing heavy earrings and having her dinner with rest of family members.I was wondering continuously that what is the occasion actually ? And then within a moment, I got a flashback that Aman presented those earings to Naazo as a token of his affection on getting distinction in her intermediate exams.Everyone was enjoying their meal to fullest except one person who is none other than Rudaaba. I laughed out literally when I saw that jealous look at Rudaaba's face. On the other side, Naazo's peaceful face expressions were telling us that she is no more uncomfortable now. But wait this is not the end of her tensions.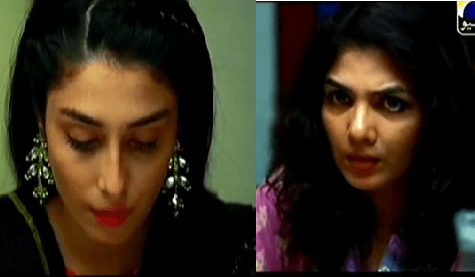 Naazo had her own dreams since her childhood. Her parents, Irum and Safeer also boosted her up to live up her dream of becoming a doctor one day. As medical studies require loads and lots of attention and Naazo's attention is wholly for Meenu so she decided that she won't go for medical studies and will continue with Bachelors in some general arts subjects. According to my point of view, Naazo should have given Meenu some space, no matter what it takes. In that way, Meenu would get used of Naazo's busy schedule par Naazo tou Naazo thei. Out of two possible ways, she opted Meenu's happiness and sacrificed her dream.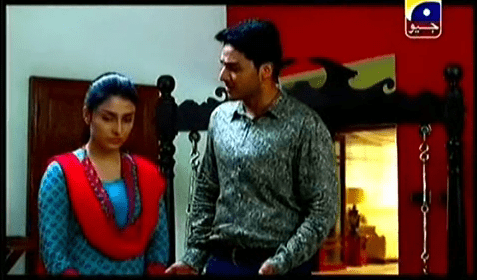 But she didn't know that Aman was there to help her out all the time whenever she is in trouble, she sorted every issue and asked Naazo to start her medical studies. In the beginning, Meenu was the centre of Naazo's attention, instead of her studies. From leaving for her medical college to during lecture in class, all she do is to take care of Meenu and think of Meenu.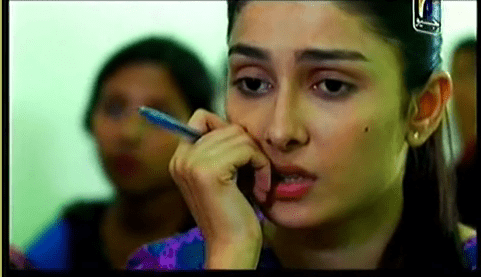 Aman observed it many times that with Meenu's responsibility Naazo won't be able to continue with her studies so he decided to take Meenu's charge in every possible way. As expected , Meenu found a new friend in Aman and she started enjoying every moment that she passes with him.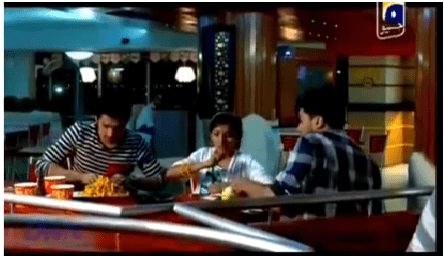 I can sense some negative vibes  from Meenu. The  way she discussed everything with Naazo regarding Aman and her friendship with her and her expressions were indicating some forthcoming storm in their lives.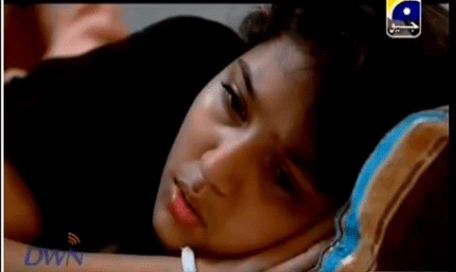 I loved discussion between Aman and Naazo today.The way Aman said that Woh umhain chahti hai iss lyai mai usai chahta hu ,woh tum se mohabbat karti hai iss lyai mai uss se mohabbat karta hu narrated that what Aman thinks of his and Meenu's relation.
Villain Rudaba and her mother are planning something fishy. I hope they wont get success in what they are thinking for Aman and Naazo. Lets see what happens next.
Do share your views.
Stay Blessed,
Rabia Basharat.