I have been waiting for this serial for so long and finally it was broadcasted on Geo Tv. So far, only two episodes of this serial got aired and I must say ,it has been added to my favorite drama serials list.
Ahsan Khan and Aiza, without any doubt, share beautiful onscreen chemistry and right from very first scene,I kept on sinking and sinking into this serial. Coming towards formal introduction of this serial,Nazneen(Aiza Khan) and  Irum are two sisters,whose parents died one after other when Nazo was so young. From then till now,Nazo is living a peaceful and prosperous life with her sister and brother in law(Ejaz Aslam).
Thankfully, this time the guardians(Irum and Safeer )are portrayed to be ultra caring and loving. Their concern for Nazo is beyond anyone's imagination and for that Nazo adores them and owes her life to them.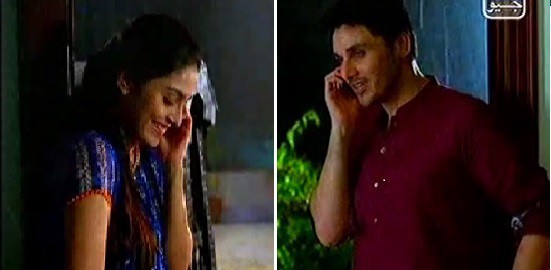 Aman(Ahsan Khan) and  Nazo's fathers are really good friends since their childhood and when they were kids, they got engaged. Aman and Nazo grew up dreaming for each other and now they love each other wholly and solely. But there way of loving each other is totally opposite. Aman is the type of person who can shout out in front of everyone that he loves Nazo where as Nazo is typical eastern girl who says haan,gee and smiles every time Aman tries to be cheesy and romantic.. :P
I really liked the moment when Nazo heard Safeer and Irum while they were discussing Nazo's wedding and its expenditure. They were so keen to make this wedding as much memorable for Nazneen as possible whereas those thanking eyes of Nazo while serving tea to Safeer said it all.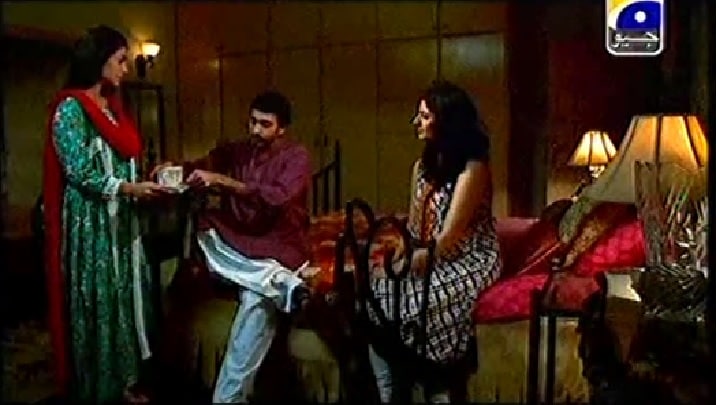 One thing about this serial is quite strange. Everytime Nazo and Aman have a chit chat, its raining.I mean co incidences can happen but that often ? Can't be digested.
Irum's only child Meenu is badly attached to Nazo.According to Irum,Nazo was the first word she uttered instead of saying Mama.For Meenu,Nazo was her whole world and for that when Meenu saw a third person coming in their lives,she got frustrated and ended up in hidden aggression for Aman.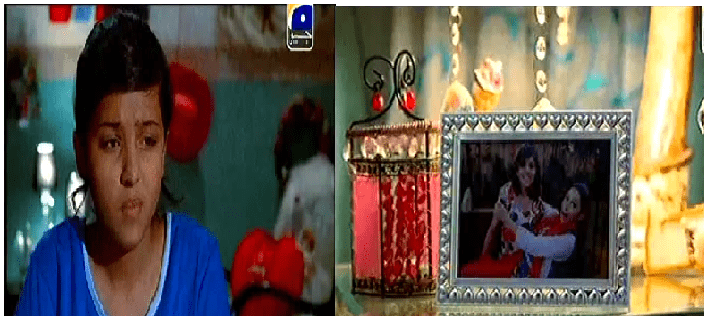 Rudaaba (Mehjabeen) is only villain in this drama serial who want to create fuss and make situation worse as much as possible. She was unable to digest that Nazneen will get married to Aman and of course, she will rule the house because of her down to earth and caring nature.Safeer's self respect was badly ruined when he was asked about Nazo's share in property. It was Rudaba who asked her mother in law and then father in law that Nazo should have her share of property before getting married.Her cheapness went to its peak when she asked her husband that there is a possibility that Nazo and Safeer are in secret relationship.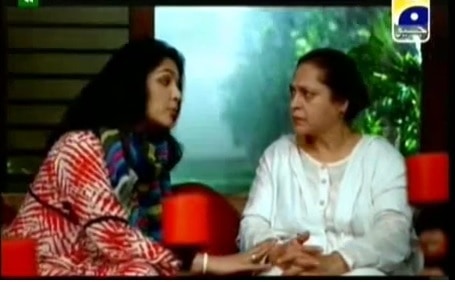 Nazo got badly hurt when she came to know about whole story and decided to do what was right at that time.She went to her in laws and returned engagement ring to them. She had to do this because this time it was not about her character or her life, this time it was about those who raised her up and made her able to distinguish between good and bad.Her regret of leaving Aman can easily be observed with those tears she had in her eyes while going back.
Preview of next episode depicts that Aman and Nazo will get engaged again. And Safeer and Irum will have to face a serious road accident.According to my prediction ,Irum will be dead and responsibility of Meenu will be on Nazo's shoulders. This is also possible that both Safeer and Irum will die and Meenu will be Nazo's responsibility. Whatever the consequences of this accident maybe, I am really liking this drama serial and looking forward for next epsiode.
Do share your views with us.
Keep on supporting,
Cheers,
Rabia Basharat.