This show is getting better by each passing episode! I am simply hooked to the show and hanging on each scene. The story did seem illogical because of the situation in which Aaliyaan and Qudsiya got married, but I can ignore that because the drama is very well made and the story is progressing at the right pace.
I was right in my assumption that Aaliyan is very close to his Dudi as was shown in this episode. She is the only one in the house who actually understands him. I loved the bonding between both of them, and the way he shared his all his problems and worries with her. She was the only one who understood that Aaliyan had married Qudsiya to give her protection, and he had not relationship with her; but that does not mean she did not try to explain him the consequences of his actions. Aaliyan's parents; however, were more concerned about Natasha and her family's reaction to this news. On one hand, his mother was worried about her brother's (Natasha's father) reaction to the news of the Nikkah and on the other hand, his father was worried about the effect of his rash decision on his business since Natasha's father is his business partner.

I really did not like Aaliyan's attitude towards the nikkah; the nikkah is no big deal for him at all. He casually mentioned divorce in front of Qudsiya which shocked her to the core. He only intends to stay married to her till she needs her protection and her family issues get resolved.
'Ap Isse Shaadi Na Samjhe Aur Na Hee Mujhe Husband'

But apart from that, I simply loved the way he took care for her. The scene where he went to her room and asked about her well-being was a very heartwarming scene. He is also trying to make her feel at ease by continuously talking to her like he did in the car when he goes to drop her off at her house. Aaliyan also could not take his eyes off her when he saw her dressed with such simplicity. Their chemistry made all their scenes more enjoyable! Sheheryar's performance in this episode was pretty good. Sajjal was also brilliant with her expressions!
'Kiya Apko Kam Bolne Ki Beemari Hai Ya Ap Mujhse Baat Nahi Karna Chahti'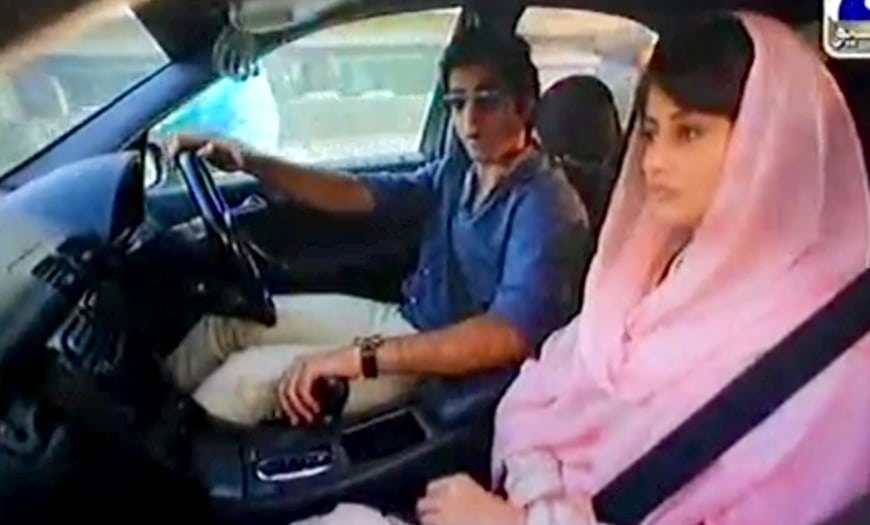 Aaliyan couldn't help but ask Qudsiya this after getting no response from her. The situation may not be a big deal for Aaliyan, but Qudisya is very disturbed because of the mess she is in and this is also the reason behind her cold behavior with Aaliyan.
Qudsiya had been through a lot in a span of a day, and even her family deserted her when she was in trouble. She was forced to marry against her wishes and nobody cared for her feelings; her mother also blamed her for the mess they were in. Even Aaliyan's father did not spare her and said some really degrading words for her that left her shocked and speechless.
'Mujhe Nahi Pata Aaliyan Tumhe Yaha Kis Keemat Per Le Ker Aya Hai'

It was really cruel of Aaliyan's father to speak about her character in such a way, but what else can you expect from a business minded person who thinks everything can be bought!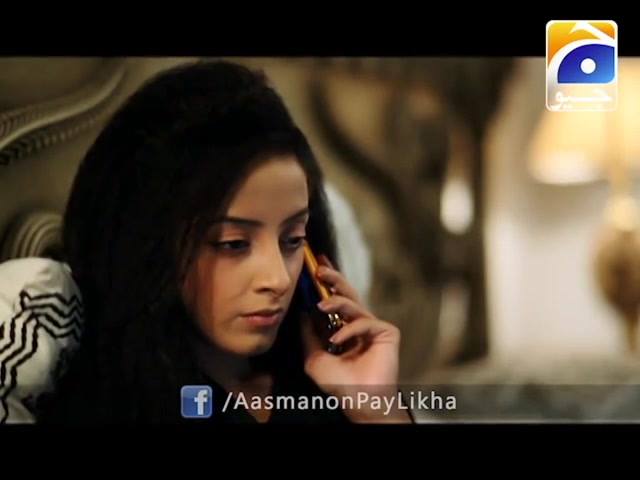 We also saw the entry of Natasha (Aaliyan's fiancée) in this episode. Her acting so far is average and frankly, I couldn't see past her hairstyle! What were they thinking when they decided to give her this hairstyle? Natasha is currently upset with Aaliyan because he has no time for her, and she thinks he does not care about her feelings. Aaliyan had confidently said that dealing with Natasha would not be a big deal, and here Natasha is not even ready to talk to him!
Aaliyan and Qudsiya were stuck in a pretty awkward situation when they reached Qudsiya's house. The whole family gave the new couple a warm welcome, and both did not know how to react to this. Qudsiya's chachi is the most annoying character in this show. I just wanted her to stop talking already!
Qudsiya finally shared her feelings with her family and said everything that was stored inside her. Her father was the only person who truly understood what she was going through, but even he gave her the 'naseeb' lecture like everyone else. The preview of the next episode also showed that she might go back to Aaliyan's house for her father.
I am really looking forward to the next installment now. It will be interesting to see how Qudsiya will go back to Aaliyan's house now.
Do share your opinion about this week's episode!
Till Next Week
Mariam Shafiq