Not much happened this week in the show, it was more of a filler episode in my view. Everybody was after Qudsiya's life and this frustrated her to no end! Qudsiya has had enough of the 'qismat' and 'naseeb' dialogues, and she got angry and upset with her mother when she told her to go back to Aaliyan's house.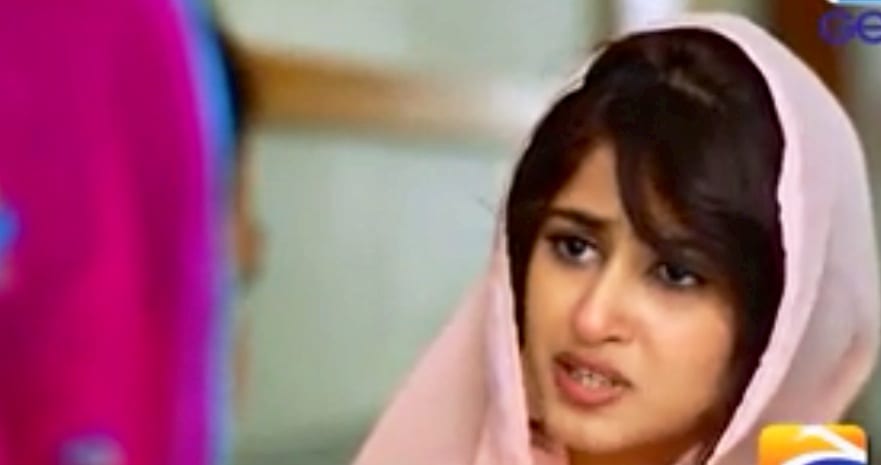 'Jis Larke Ka Apko Naam Tak Yaad Nahi Ap Uske Ghar Mujhe Bejhna Chahti Hai'
 

Qudsiya was adamant on not going back to Aaliyan's house because she feels that they are big people with small hearts as she had already seen in the span of a day. Plus, Aaliyan does not want to keep a relationship with her, and has already made it clear that he wants a divorce soon. Now going back would mean throwing your self respect away, and Qudsiya does not want to do that.
 
Qudsiya and Aaliyan are thinking about divorce while Zaheer is busy making plans for the Valima. I was amused by his wishful thinking that Aaliyan's father would approve of Qudsiya, and accept Aaliyan and Qudsiya's relationship. He is still tensed whether Qudsiya would be able to settle in the new house. Though Qudsiya's mother tries her best to convince him that everything is fine, he still looks unconvinced. He is the only person who truly cares about Qudsiya in my view. The rest are all worried about 'what people will say'
 
The biggest disappointment for Qudsiya is her mother who failed to understand her and emotionally blackmailed her by taking her father's name. 'Tumhara jeena marna ab wahi hai' who says things like these nowadays?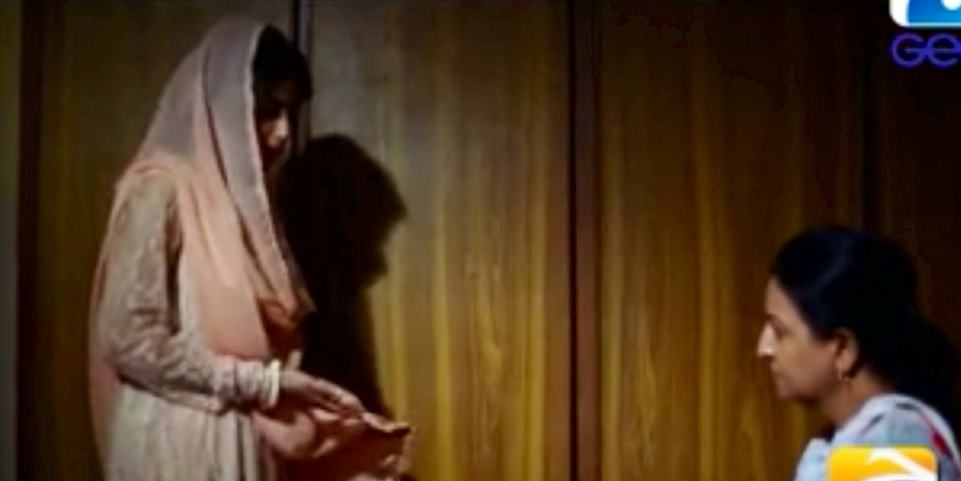 'Woh Aasman Hai Aur Hum Zameen, Hume Apni Aukat Nahi Bhulni Chahiye'

Qudsiya's mother tried to explain the positive sides of her marriage (they were pretty lame in my view!) but Qudisya gave her a stark reality check about the situation. But in the end, Qudisya had to keep her self-respect aside and go back because her mother did not leave a choice for her.

I have a feeling that Dudi will be the one supporting Qudsiya in the house. She defended Qudsiya and her family in this episode when Aaliyan's mother suggested giving Qudsiya's family money to ward them off. The most hilarious scene for me was when Sultan (Aaliyan's dad) was getting angry at him and Aaliyan was busy with his phone. He sure is a careless person and even Sultan points that out with that 'mere manager tum se ache hai' dialogue. I found Sheheryar trying too hard to be careless! His expression and body language was a bit overdone in my view.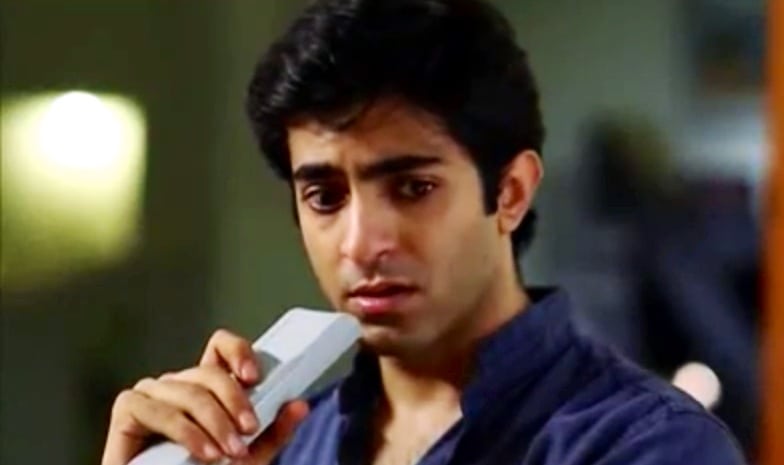 Aaliyan finally shows signs of worry when he sees the clipping of his marriage with Qudsiya on the news. They all had thought that they would get out of this mess quietly, but now that the whole world knows about the marriage. It would be difficult to deal with the situation now that their family's reputation is at stake!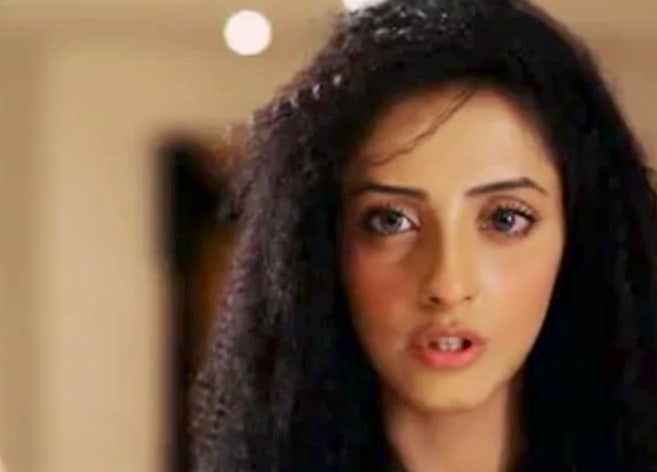 Natasha's expressions and weak dialogue delivery was a huge turn off. She had a stoned expression on her face when she heard about the news of Aaliyan's wedding! Also, her acting in the scene where she barged angrily in Aaliyan's house was not up to the mark.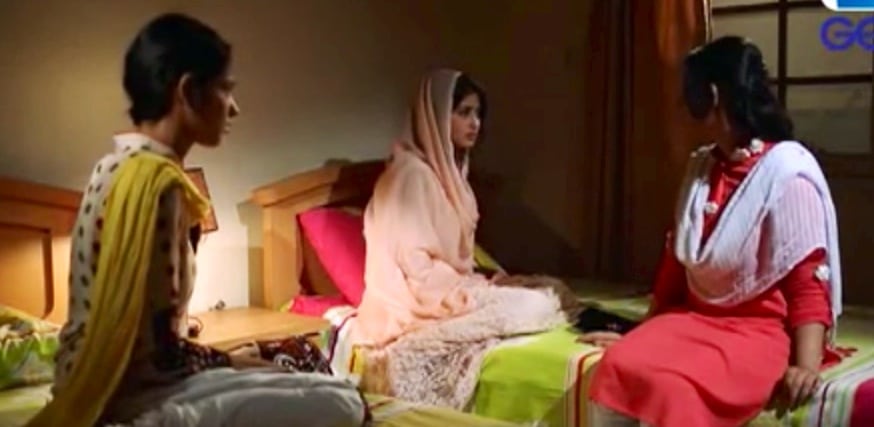 Qudsiya's frustration was at its peak in this episode. First, her mother was not ready to listen to anything, and now even her sisters were talking along the same lines as her mother. She clearly told them what Aaliyan had told her regarding the marriage and he only did it to give her protection. But they kept on insisting that he cannot divorce her and he might change his mind. Qudsiya just gave up in the end; she did not know how to convince them of the reality of the situation.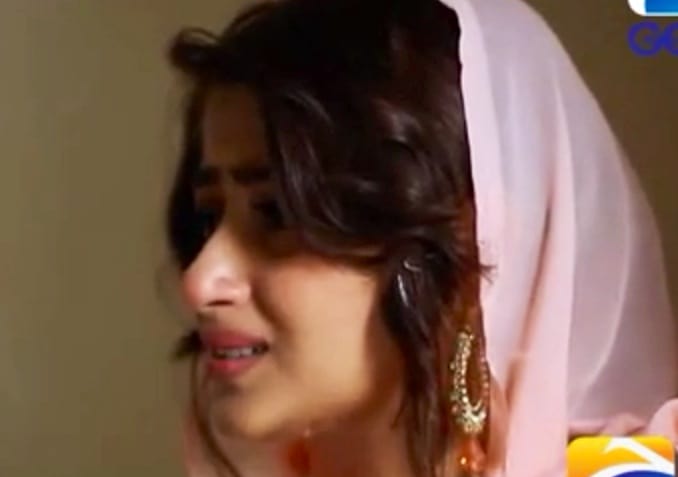 Okay, so how did Qudsiya's earning appear out of nowhere?  She had no earrings when she left the hospital, but the earrings magically appeared when she came back home. Attention should be paid to these kinds of things because they can get pretty obvious at times.
 
The preview was absolutely mind blowing! I am really looking forward to the next installment!
 
So sorry for the late review!
 
Till Next Week
 
Mariam Shafiq