Ary digital has aired a drama Kesa hey Naseeba this year. Uzma Gillani, Muneeb Butt, Ramsha Khan, Farah Shah and Waseem Abbas were part of the cast and the drama got good TRP and viewership on YouTube.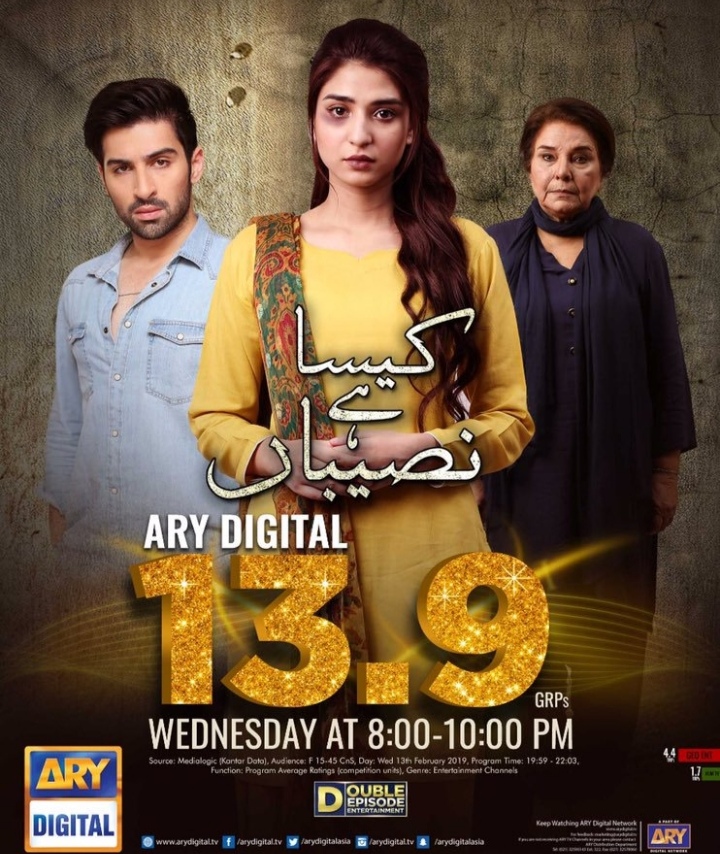 The drama has become controversial when the real writer of the Novel Nafeesa Saeed in an interview with digest spilled the beans over the matter. She said they took my one liner on the phone and didn't contact me and lately the drama got aired with the writer named Samina Ijaz on which Nafeesa Saeed filed a case on the owners.
Nafeesa Saeed told in the interview with digest that I was called by Idream entertainment and they asked from me for the drama We talked about an hour but later on they aired drama with their credits, also they reduced some characters but showed same country and story, she said I am very disappointed by this act of well reputed Production company with big names.