Aima Baig is one of those very few singers who did not only grab everyone's attention because of the quality of work they did but also someone who has given quite a few hit numbers in a short span of time. Not only this, she has also bagged awards at a very early stage in her career. Aima Baig's solo songs like Befikriyan and Kalabaaz Dil were immensely popular.
While talking to MAG weekly Aima Baig shared her passion for music and singing,
"I have been singing since I was seven years old, I told my parents that I want to pursue this career but they were reluctant as nobody in my family is in this field. However, after much persuasion, they eventually agreed to it. This gave me the confidence to sing in college and university, where I would participate in similar co-curricular activities."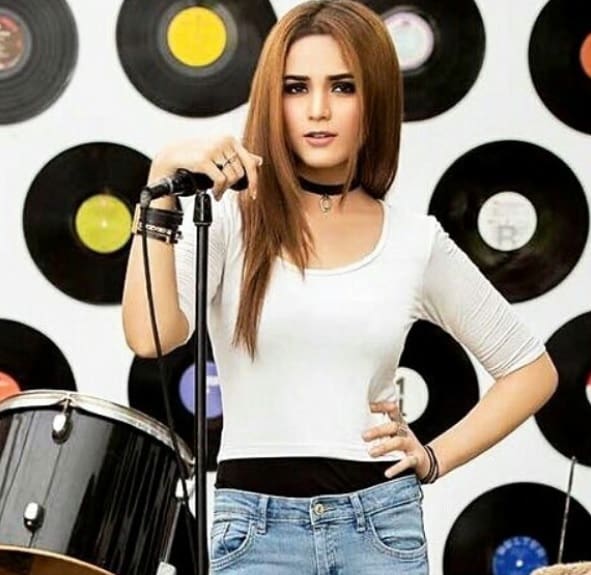 Aima Baig looks up to Shiraz Uppal who has advised and helped her right from the beginning of her career. Talking about him, she said,
"I met Shiraz at his studio where he asked me to audition. Initially, I thought I was only supposed to give harmonies as a back-up singer, for there were other singers present to audition as well, but later found out that all the three songs in the movie are to be sung by me including solo tracks Befikriyan and Kalabaaz Dil, which I proudly call my songs all because of Shiraz's belief in me."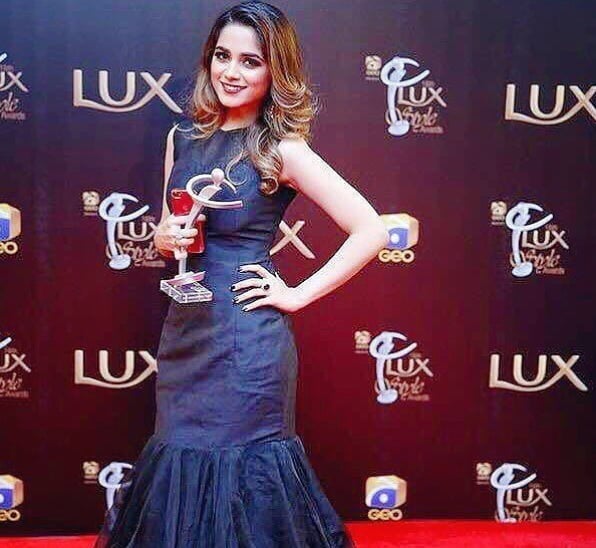 Aima Baig also said that she was expecting to get an award so early in her career but when she got the award the way she felt could not be described in words.
"I hadn't prepared a speech and didn't know what to say. Being nominated was more than enough for me. However, when I won it, I thanked God and wondered kuch tou acha kia hoga ya maa ki duayain kaam agayin. Then I thanked Shiraz for giving me a shot at playback singing."
Aima Baig also shared,
"I am glad that I'm a singer and don't have to pretend, because I'm not pretentious at all. I'm pretty straightforward and blunt. When I don't like someone or something, I don't act like I do."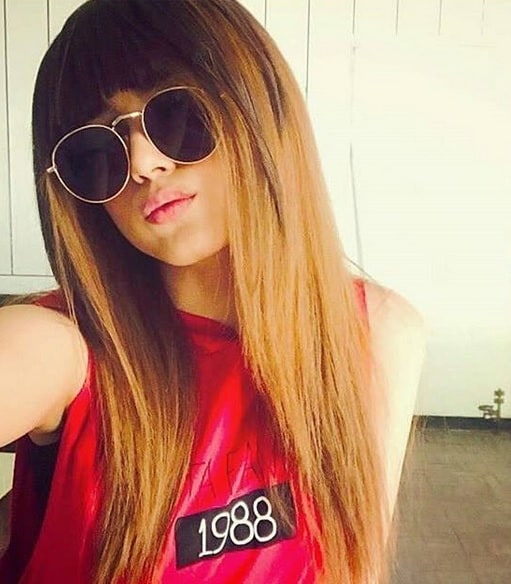 Talking about her personal life, Aima said,
"I used to be in a relationship. I am not going to say I have never had a boyfriend. However, right now I'm only committed to my work," she discloses, adding, "I give all my time to my work because it never complains, never demands, unlike a boyfriend. It's the best relationship I could be in."
We love Aima Baig's honestly and wish her all the best.
Source: MAG Weekly 9 – 15 September 2017