Pop singer Annie Khalid personal life is not as much successful as her professional life. An year ago, we heard that Annie Khalid got married to Nauraiz and in December 2012 her divorce rumors got spread like fire in jungle. She went through an era of serious pain during her married life. Annie was subjected to domestic violence many times and her ex husband suffocated her in an attempt to kill her. Now that they got divorced, Nauraiz still came up with bogus claims that his ex had to return a huge amount of loan that she has once taken from her.
Luckily, truth got prevailed and the officer who filed the case was suspended yesterday.
Have a look at Annie's tweets and video :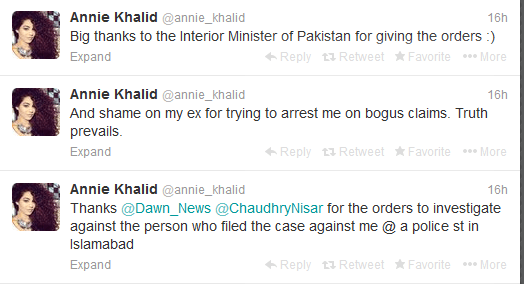 Rabia Basharat.