Malala Yousufzai, the youngest Nobel Prize Laureate is known all over the world. A little girl from Swat whose quest for the right to education lead her to the rulers for most powerful countries. Malala was shot in Swat by Taliban and shifted to the UK where she got treatment and is now studying. She has raised voice for girl education since then multiple times. So many adventures at such a young age can get the attention of any storyteller in a second. Now, a biopic on the life of Malala Yusufzai is in making in Bollywood and the poster for the film was recently released. The film is called Gul Makai: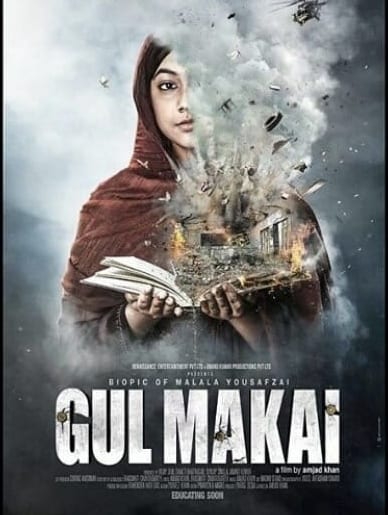 Gul Makai is the name Malala used to blog about all that was happening in Swat in those days. The first look poster is intense. Reem Shaikh is playing the role of Malala while Divya Dutta will be playing the role of her mother.
Let's see how Bollywood portrays the struggles and achievements of Malala Yousufzai!