FPW this year had a few distnictive features from last years. It had a new board this time, with Deepak Parwani as the chairperson and Feri Rawanian as the CEO. The venue had also changed from Pearl Continental to Global Marquee near FTC. The lineup was powerful but bridals soon took over the runway and they were not very impressive either. Here are pictures of some of them that did not appeal at all;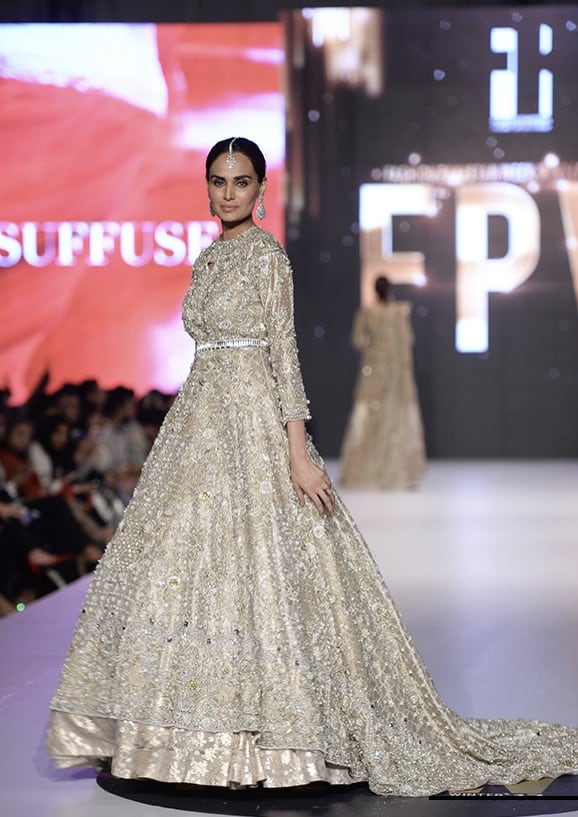 This one by Sana Yasir could have done better, if the hues and shade were not this monotonous.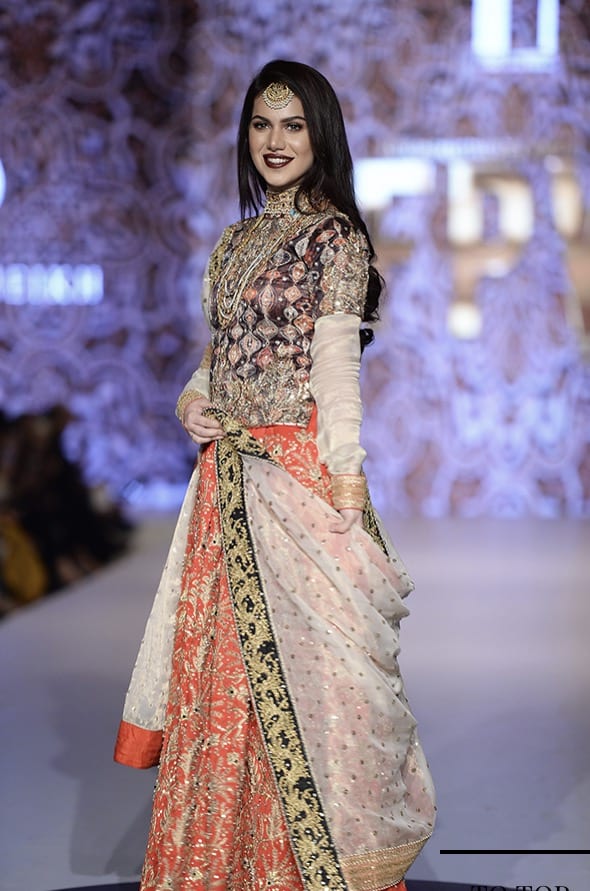 The sleeves and colour and the kurti, nothing really sits right in this Obaid Sheikh ensemble.