Abdul Sattar Edhi is a name that resonates with all humanity synchronously for the world was his country and human race his tribe. His philanthropic soul not only made him the most beloved man of motherland but he is also loved universally.
Daniel Swan, a British social worker recently drew a mural of Edhi in Trafalgar's Square, London. He was moved by Edhi's efforts towards humanity and created the mural to honour the late philanthropist.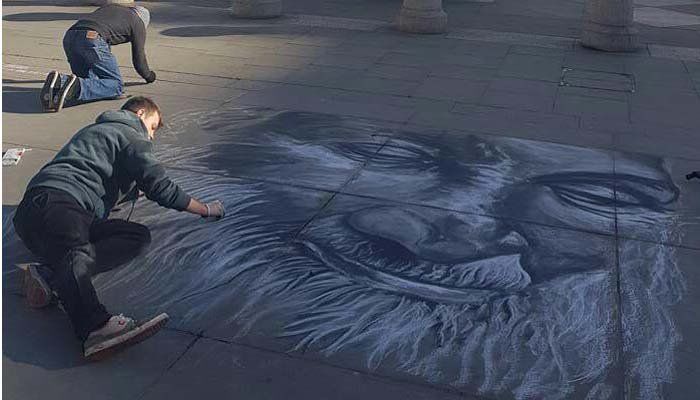 Swan is a part of a UK-based organisation called People of Perception. On the website, he explains why he started helping out the homeless.
Swan wrote,