British film, 7 Welcome to London is releasing in Pakistan on 30th January. The film is distributed by Geo Films. The film is in English, Urdu/Hindi languages.The film is directed by Asad Shan a British artist of Pakistani origin who also plays the lead role.
Asad Shan plays Jai, a young immigrant from Punjab, arrives in London, leaving behind his debt-ridden family to fulfil his dreams of a better future. Through the struggles and hardships of adapting to the London life, Jai finds hope and friends, and falls in love in the most unlikely of places. But one day, one phone call changes everything. Jai is quickly thrown deep into a dark and dangerous existence, ruled by raw urban law… The hunt is on and he is running on quicksand.
'Welcome to London' offers an exceptionally breath-taking cinematic experience for its audience. Combining the very essence of Bollywood romance to the gritty, urban backdrop of British cinematography, this non-stop thriller is explosions of plot, twists and layers of meaning, and mood to get your heart racing like never before!
'Welcome to London' marks the directorial debut of British actor and VJ Asad Shan. Indian Supermodel Sabeeka Imam makes her debut as the leading lady. He is supported by a stellar cast, including Welcome to London's creative producer, Bafta and Oscar winning editor Chris Dickens and the film's soundtrack featuring Pakistani pop stars Falak Shabbir, underground rocker Zuj Jibran, Sohail Haider and Access Band.
'Welcome to London' had its official trailer viewing at the Cannes Film Festival. The London-based film had a successful UK wide release. It has received critical acclaim after its UK release and has gone on to become the most successful British Hindi language film in the UK.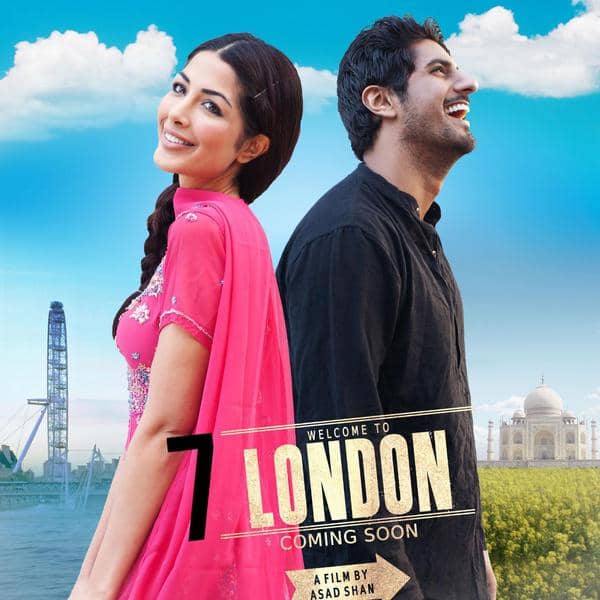 Source: http://www.thenews.com.pk/Todays-News-2-296518-Geo-Films-releases-Welcome-to-London-on-January-30
Rashid Nazir Ali