BTS Pictures Of Maya Ali's Latest Photo Shoot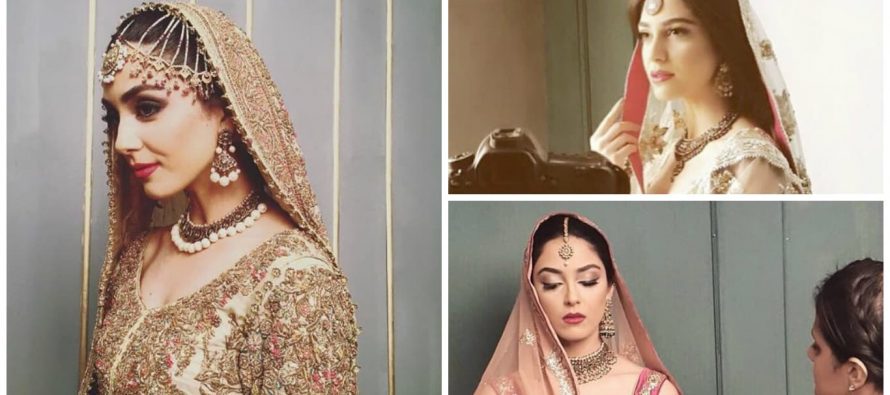 Maya Ali is climbing the ladders of success by leaps and bounds. She is seen working with the best teams whether it is on television or as a model. Maya Ali loves experimenting with her looks and the leading make up artists have helped her in getting new makeovers. There are modeling shoots in which she is seen in Western outfits and make-up that is anything but usual and then there are photo shoots like this recent one in which she looks stunning in an Eastern look.
Maram & Aabroo is a very famous salon which is most known for its make-up. This time the salon has chosen Maya Ali as their brand ambassador. Maya Ali will be their face for showing different looks which they have in store for brides for this spring and summer. The photo shoot has not been promoted by the salon itself but Maya Ali posted some BTS pictures which show In this photo shoot Maya Ali is seen wearing outfits from the leading designer Élan.
---