Bushra Ansari is a very talented and beautiful actress of all the times , she is evergreen talent of our TV Industry. The actress has spent many years in showbiz . Her most famous dramas and shows are Aangan Terha, Show Time, Show Sha, Rang Tarang, Emergency Ward and the sketch comedy TV series Fifty Fifty and Loose Talk. Her character Saima Chaudhry from hit Barat Series also became very popular and she gathered fans from new lot as well.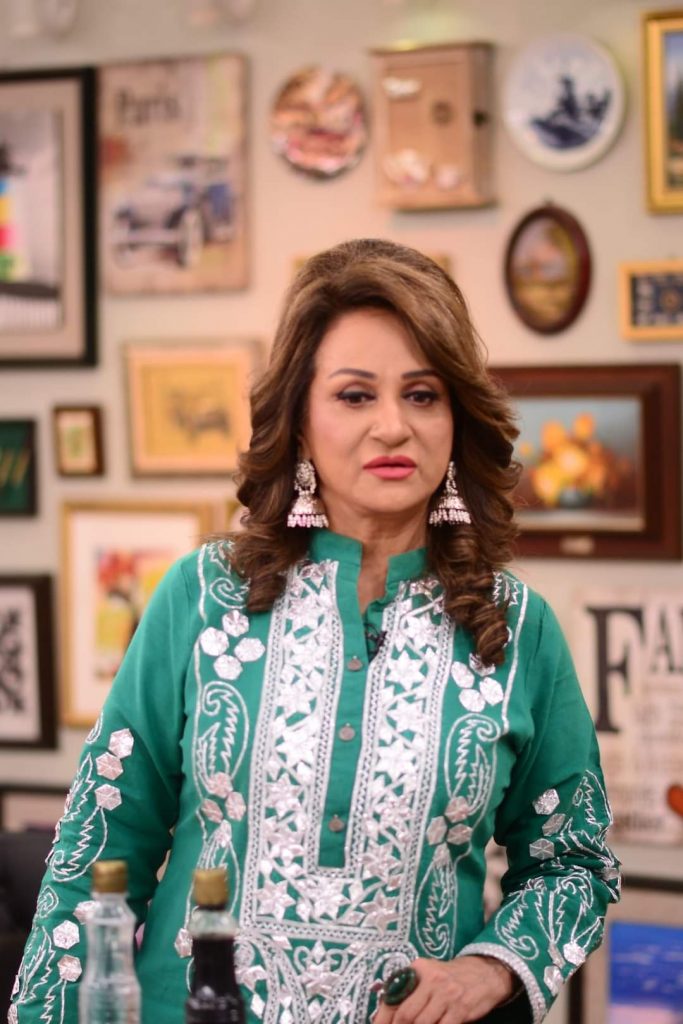 Her sister Asma Abbas is also a very prominent actor who has been in industry for many years. Her famous dramas are Kashf , Ranjha Ranjha Kerdi, GT Road and Koi Chand Rakh.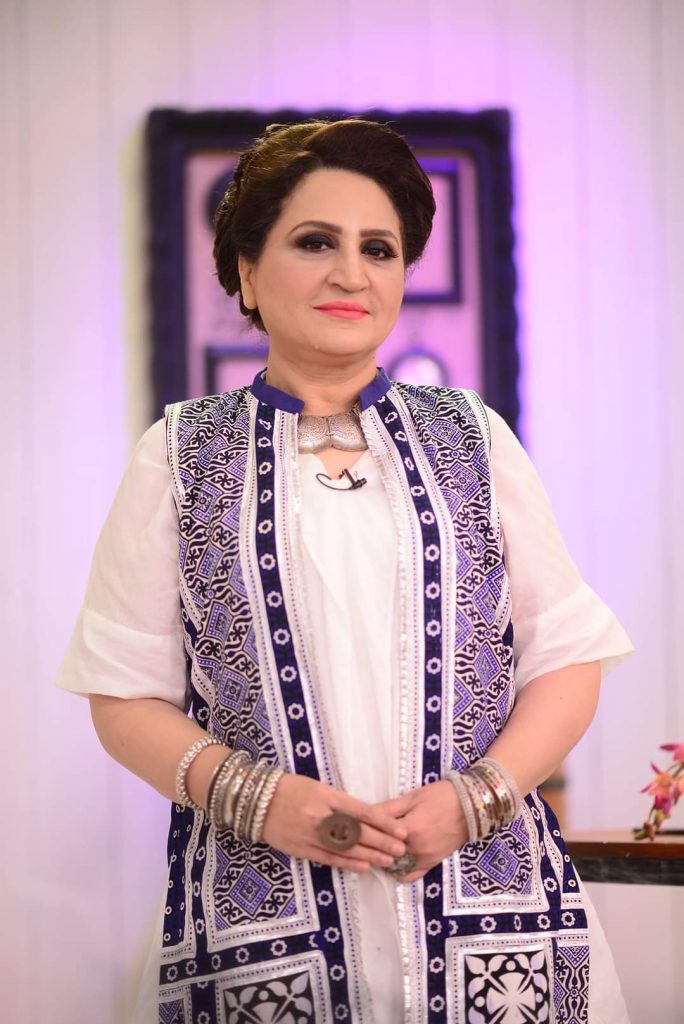 Both the sisters have recently appeared in Good Morning Pakistan, both have participated in cooking segment as well. Both are looking beautiful.
Here are the pictures from the show .