Today, Geo News famed anchor Rabia Anam made headlines after walking out from a popular show Good Morning Pakistan. She said she's walking out because of Mohsin Abbas Haider as she's been vocal about abuse. However, Mohsin Abbas Haider sat quietly and continued the show. Rabia Anam's action started debate on social media. People were divided into two groups, most of the people said that Rabia Anam could have left the show silently but the thing is that she wanted to be in news and wanted to make a headline out of this talked about issue. Many others said that she did right and Feroze and Mohsin should not be invited in shows.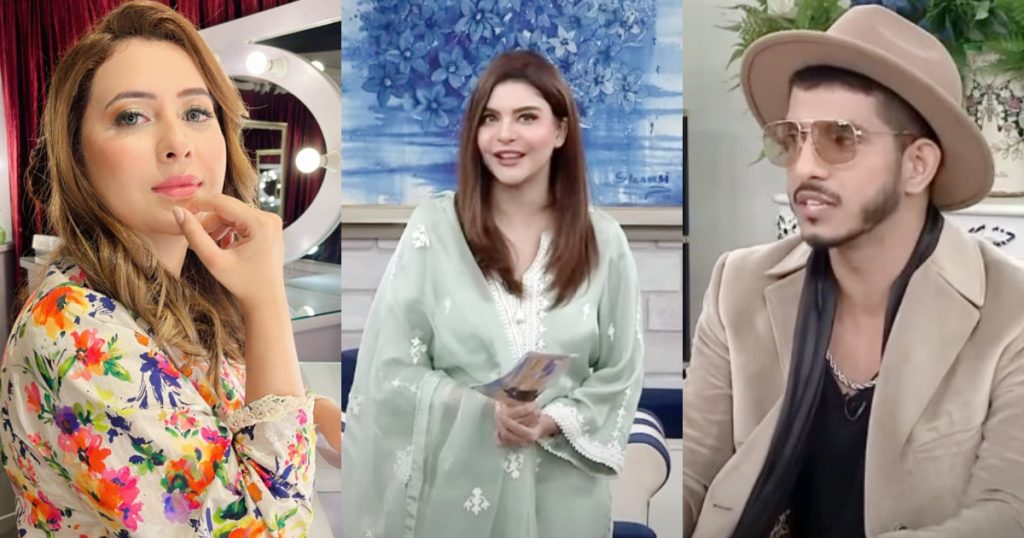 Aamir Liaquat Hussain's ex-wife Bushra Iqbal also commented on the issue and demanded a ban on home wreckers as well, she urged that there should be equality for all, she wrote, "What about those actresses/female anchors who ruined other women's lives??!! Ban all home-wreckers as well. #Equalityforall", she said this on the tweet of Faysal Chaudary, who wrote, "Massive respect for Rabia Anum who took this step. Media houses should play their role to make society a better place for women. About time that people like Mohsin and Feroz should be banned".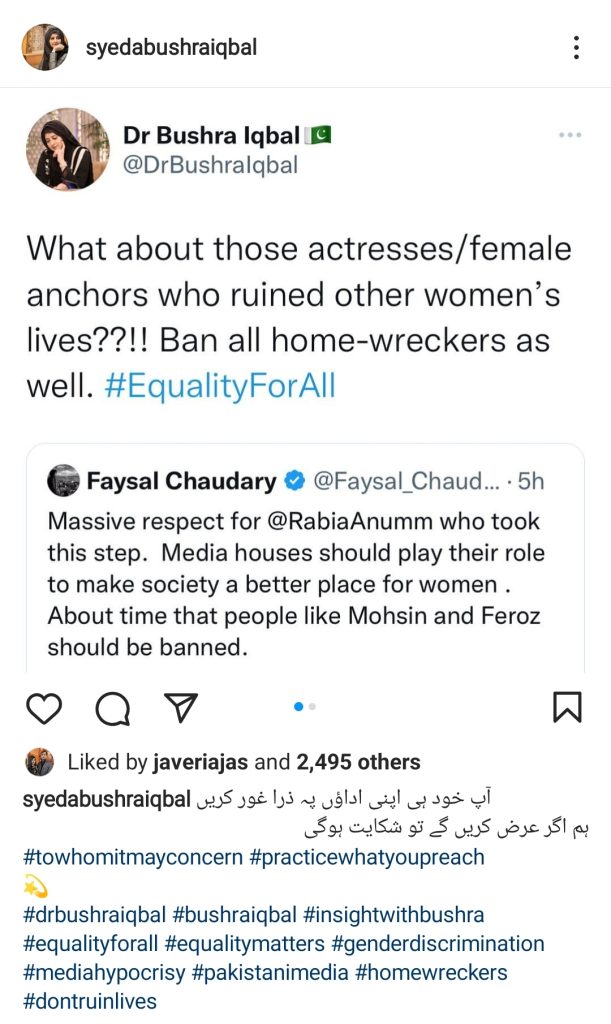 Bushra Iqbal also said this because Tuba Anwar is alway called upon in Good Morning Pakistan and Nida Yasir gives her all the protocols. She even doesn't ask any personal questions from her. Bushra Iqbal has been vocal about ban on home wreckers and she calls out industry for selective feminism.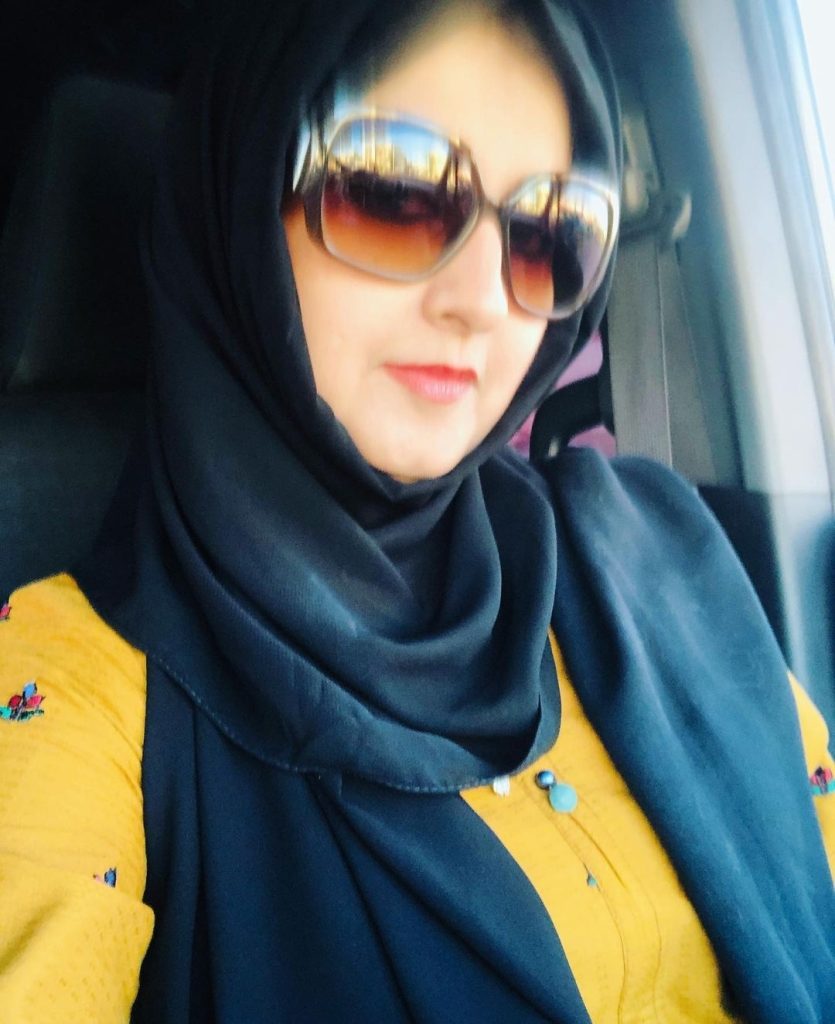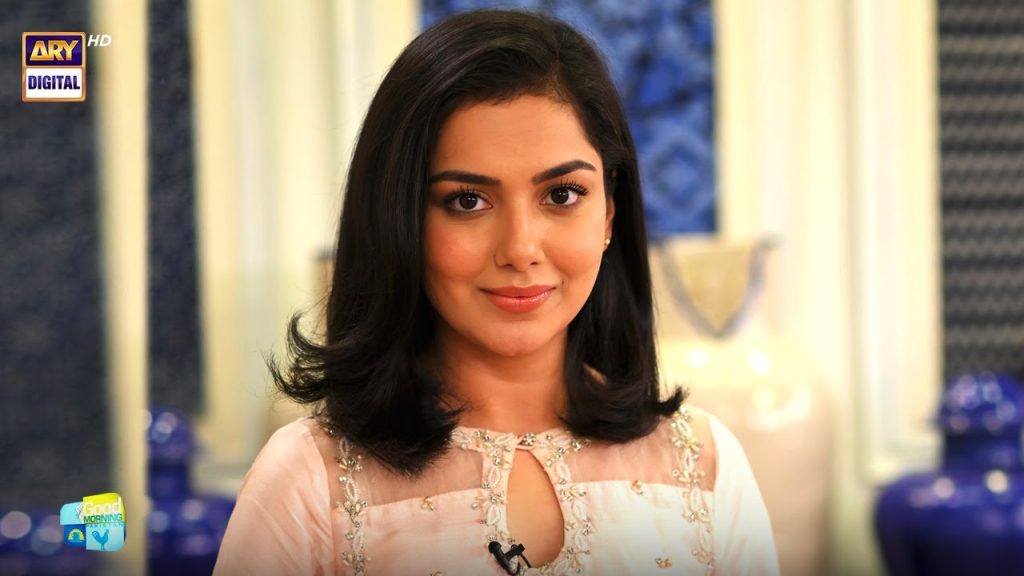 Well, public loved Bushra Iqbal's point and mostly females said that the home wreckers should also be banned as no crime is bigger than wrecking a home and Rabia Anam Obaid and many others never called out any women but they can do it purposely with men. They also said that Rabia did it on a purpose to be in the news. They also wrote a lot of harsh things. Here are comments: