Syeda Busra Iqbal, the former wife of the most popular Pakistani televangelist Dr Aamir Liaquat Hussain, has requested his fans to pray for the departed soul's Maghfirah (forgiveness) on the day of his Chehlum ( 40th Day post death). She announced it for host's fans about his Chehlum and urged for prayers.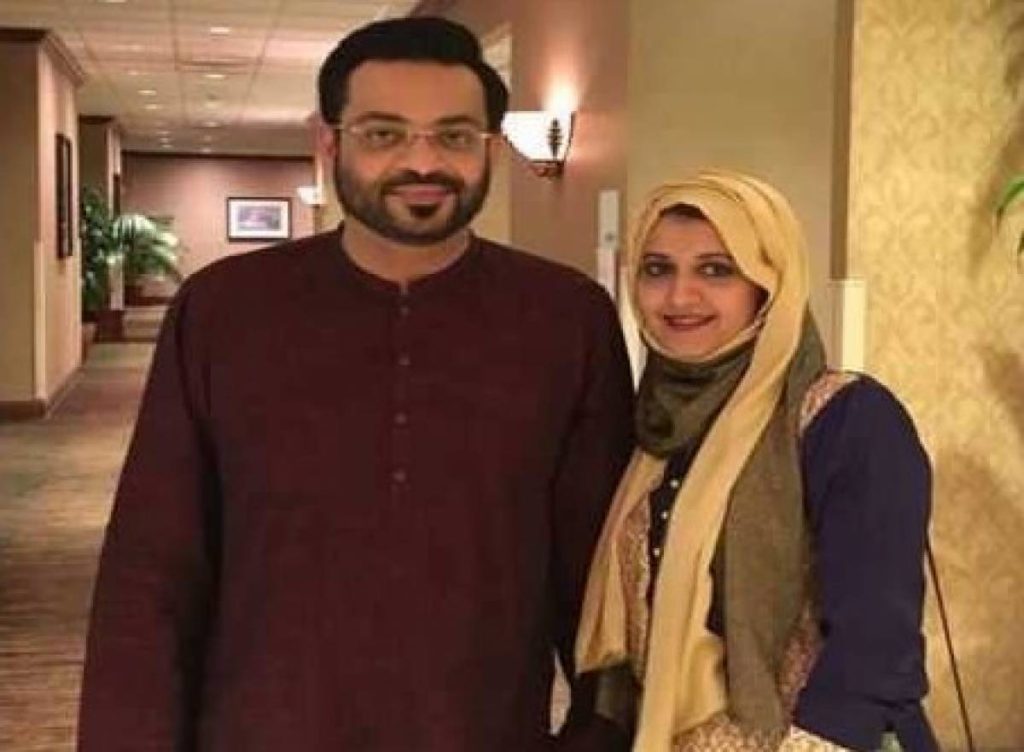 Taking it to Twitter Syeda Bushra Iqbal said, "May Allah Pak forgive Dr Aamir Liaquat Hussain (Marhoom) and elevate his ranks above there, may Allah forgive his wrongdoings and accept his forgiveness. Today is the 40th day since he has passed away. You all are requested to pray for the forgiveness of the deceased"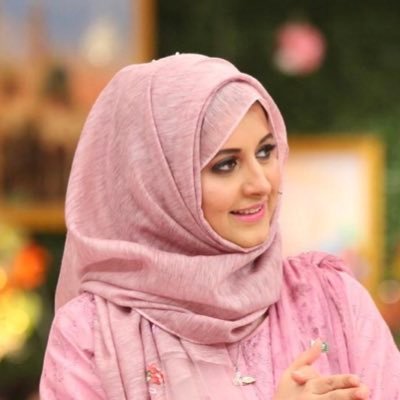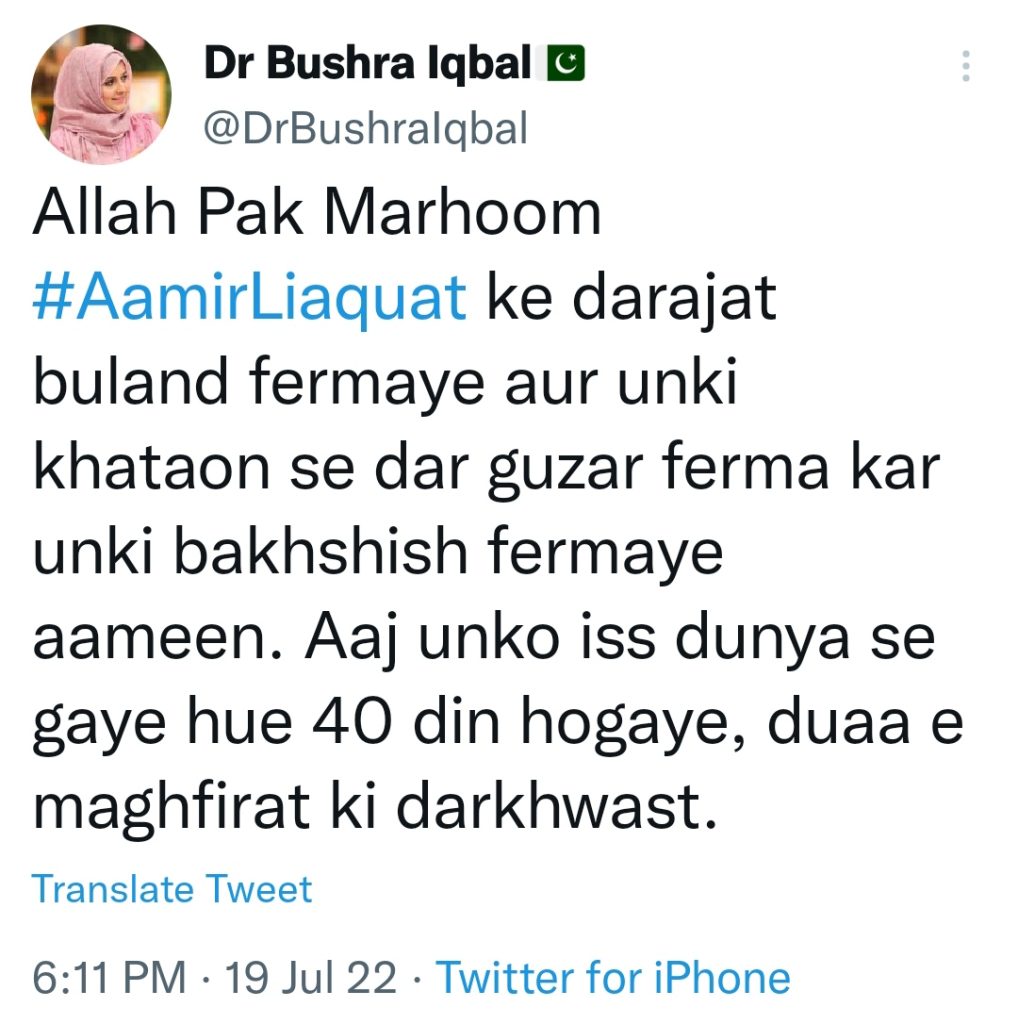 Fans prayed for the Maghfirah (forgiveness) of Dr Aamir Liaquat Hussain. One fan said that she prayed for him in Salah. The other fans said that they remember him a lot. Many fans prayed for Bushra and praised her efforts for ex-husband. One or two fans blamed her on not asking about ex-husband when he was alive. Many other supported her and also said that she has a big heart that she has forgotten everything. One fans said, "Some people are so unlucky, they themselves ruin the beautiful life they are blessed with…I really feel for you, your family and the departed soul. May ALLAH elevate his ranks and give all the happiness to you and your kids a day you stay away from worries". Here are comments.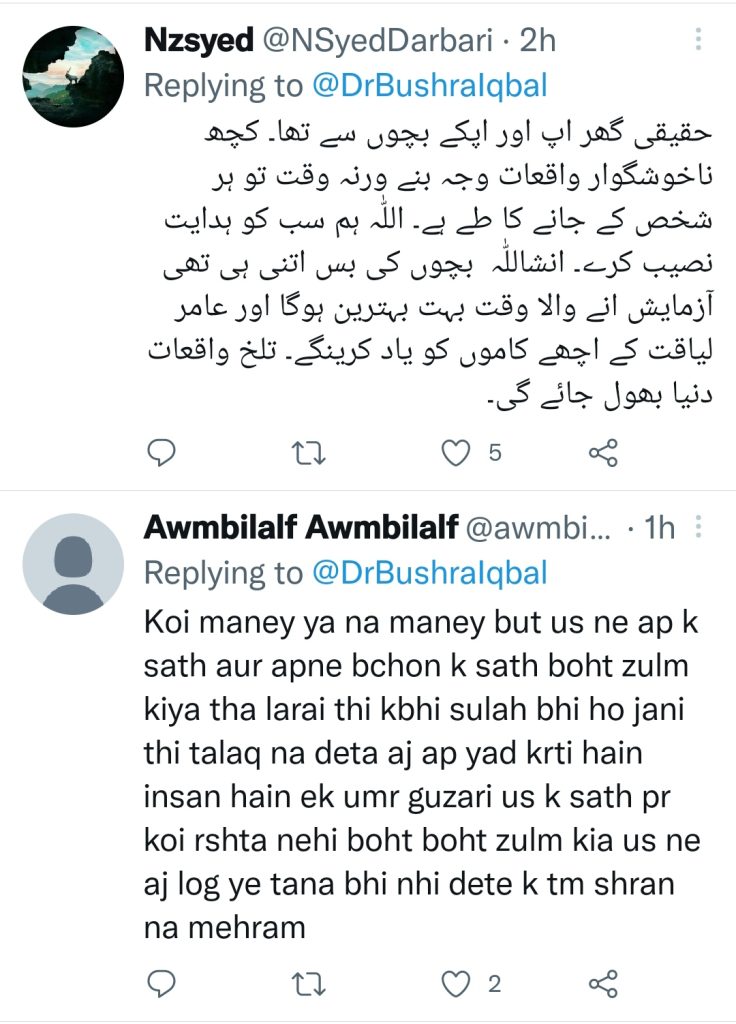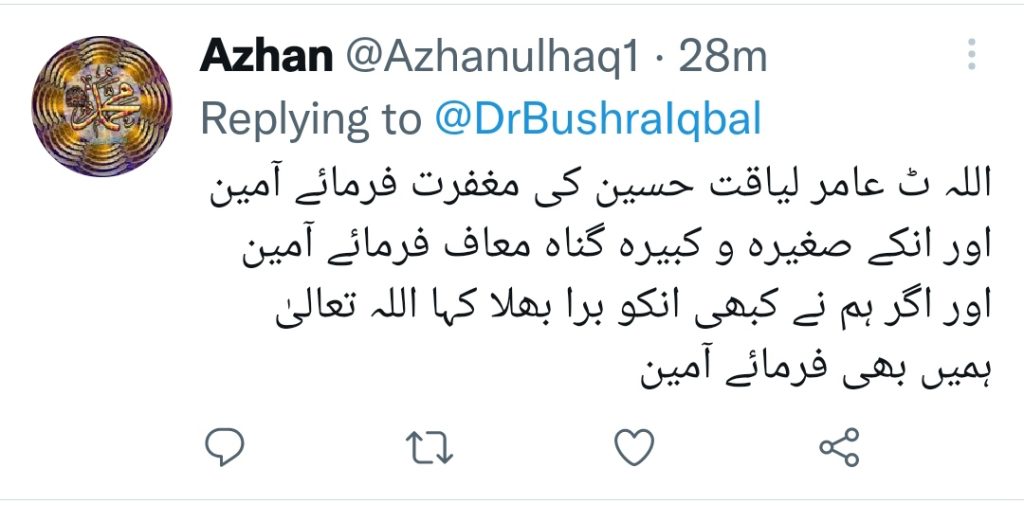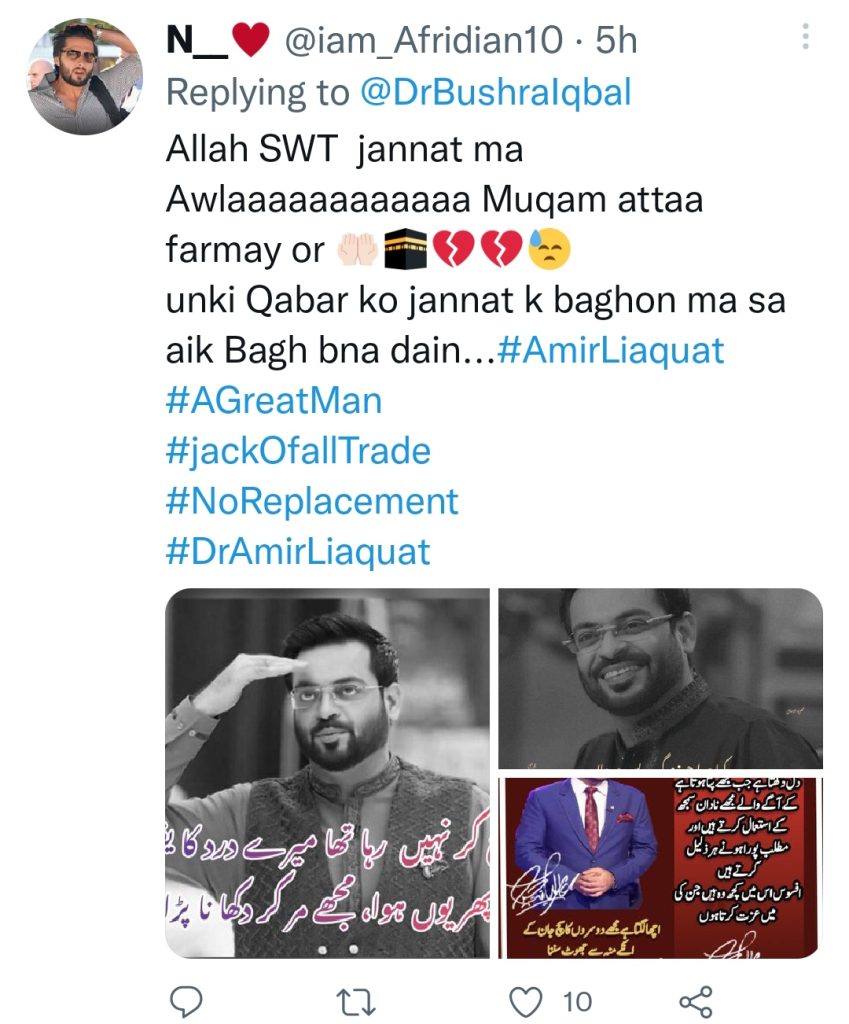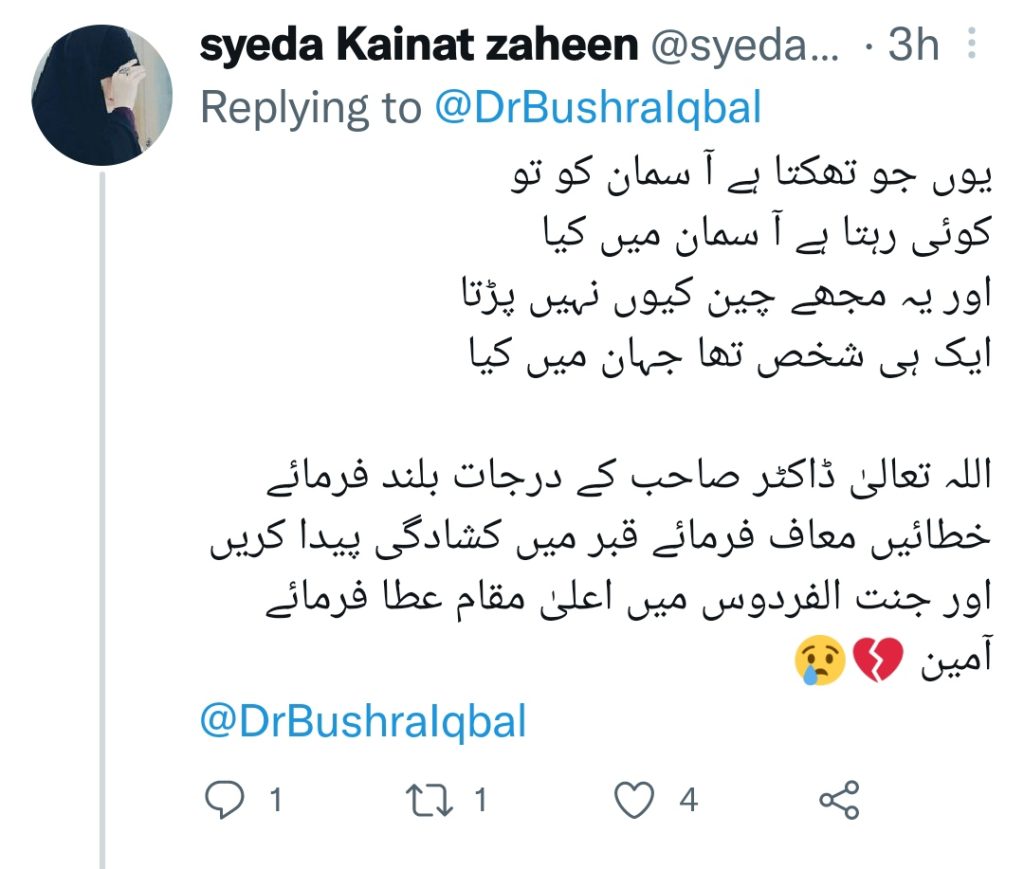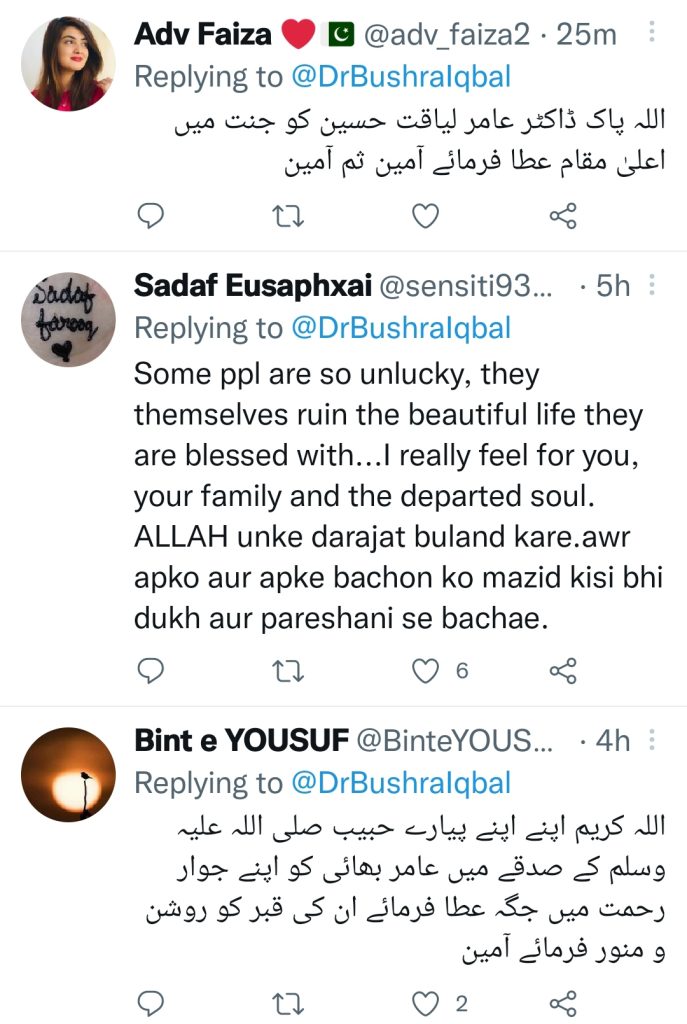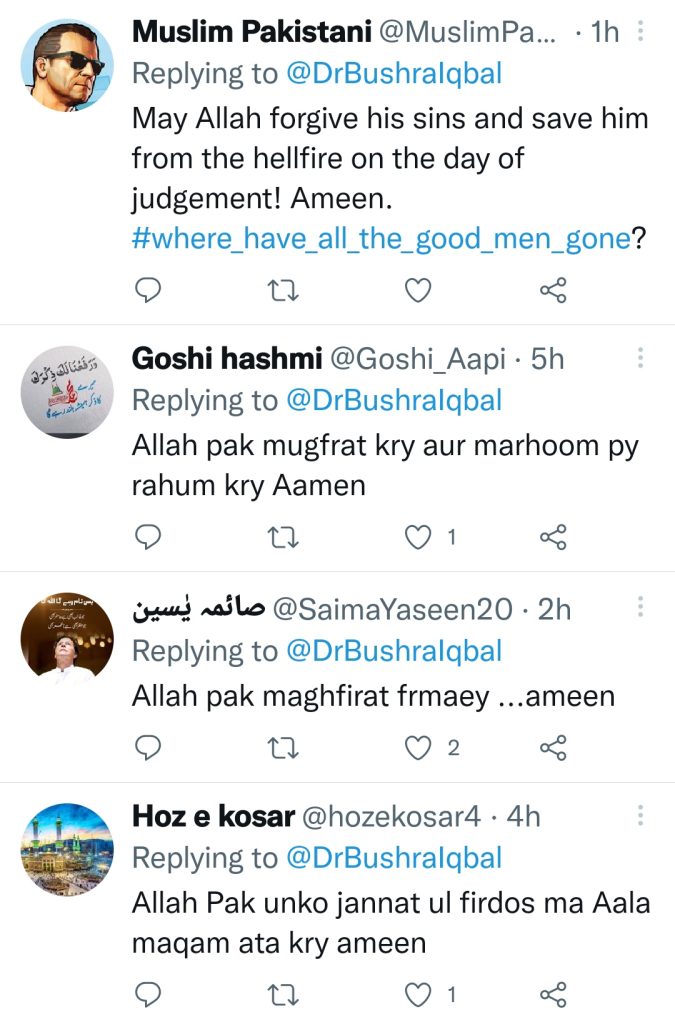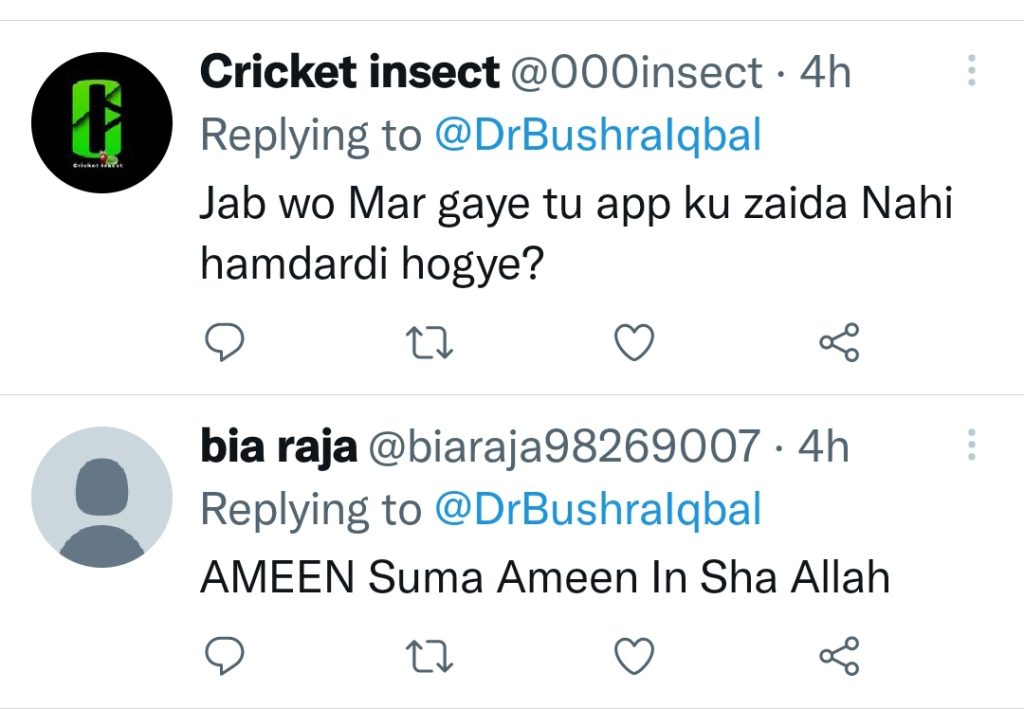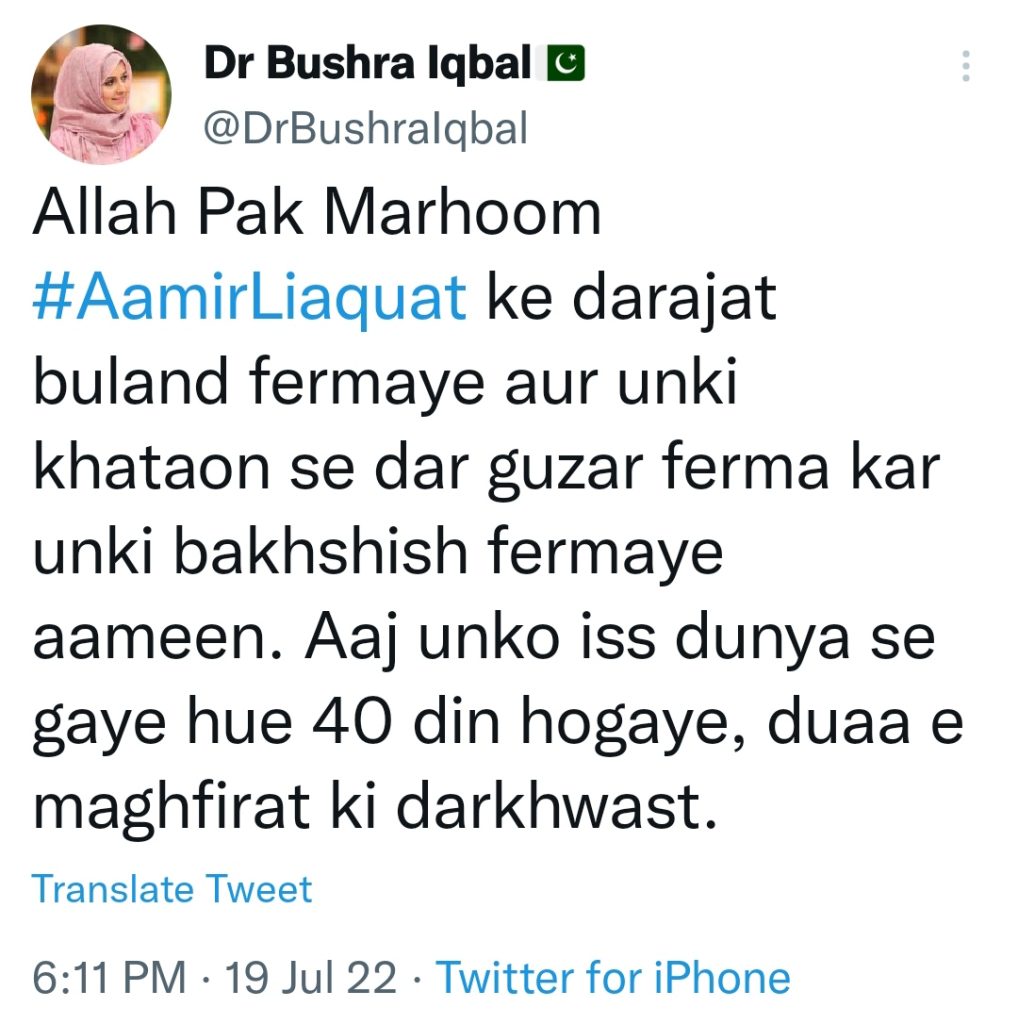 A few fans posted sad edited pictures for Dr Aamir Liaquat Hussain. Have a look!