The team of upcoming drama serial 'Hari Hari Choriyan', met the press today. The lead cast members of the drama serial, Aiman Khan, Hassan Ahmed, Wahaj Ali and Haddy Firdousi were spotted at the event. However, Minal Khan was also there along her sister Aiman Khan at the event.
The drama is written by Jahanzeb Qamar and directed by Syed Atif Hussain and all set to release on 1st August at 8.00 p.m on Geo TV.
Let's watch the cast at the press meet up event of 'Hari Hari Choriyan' in the following clicks and a short clip.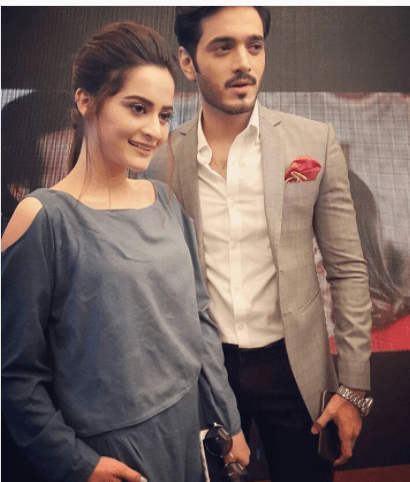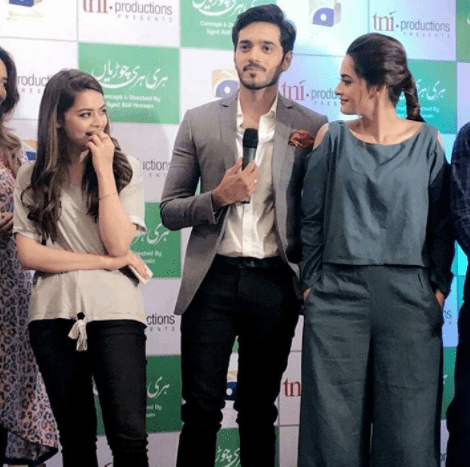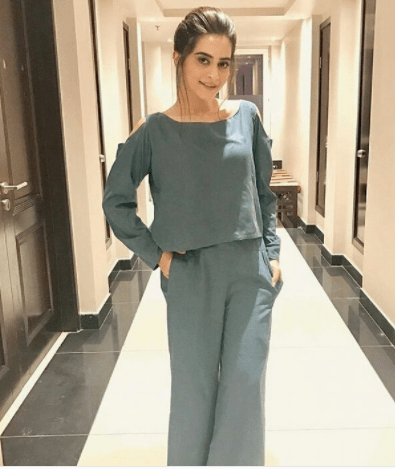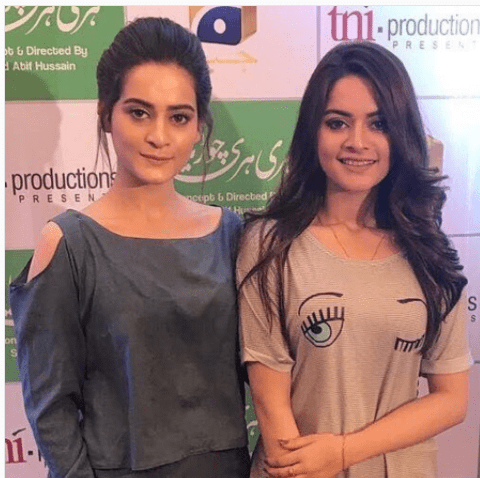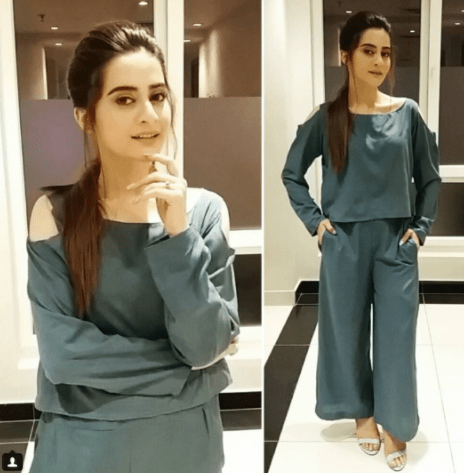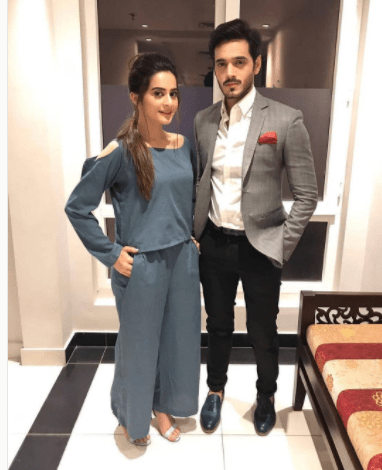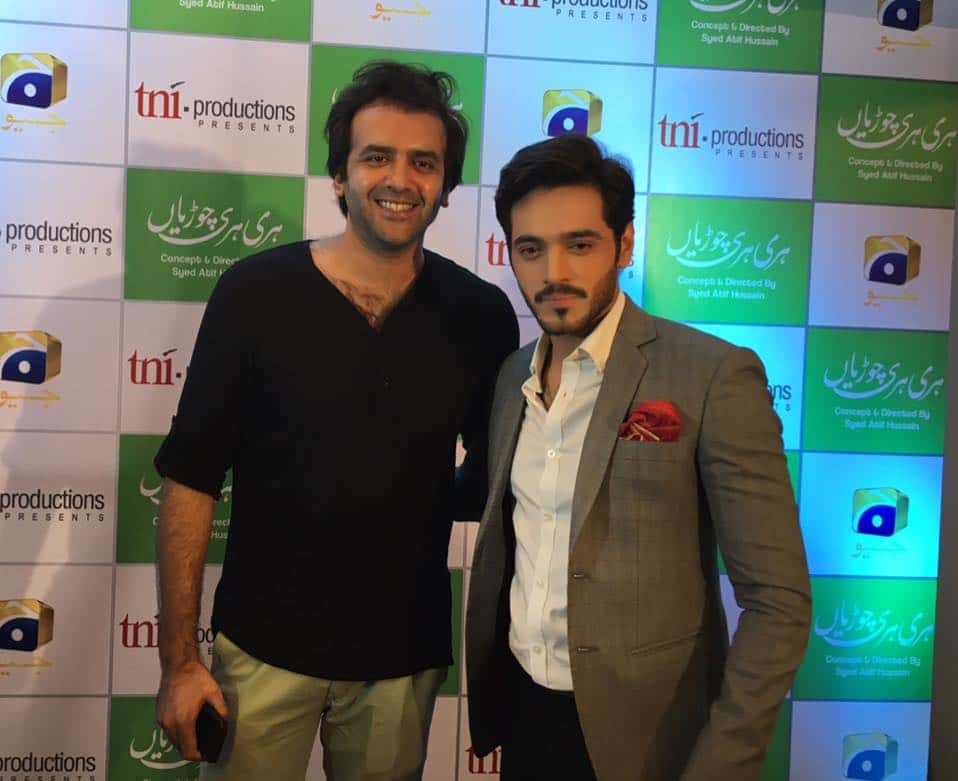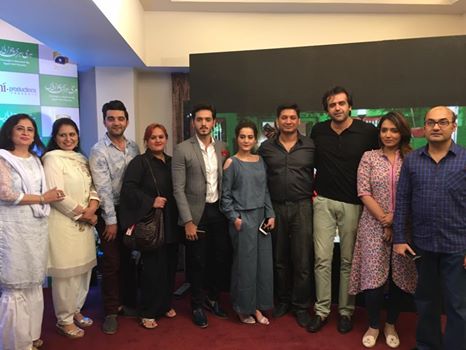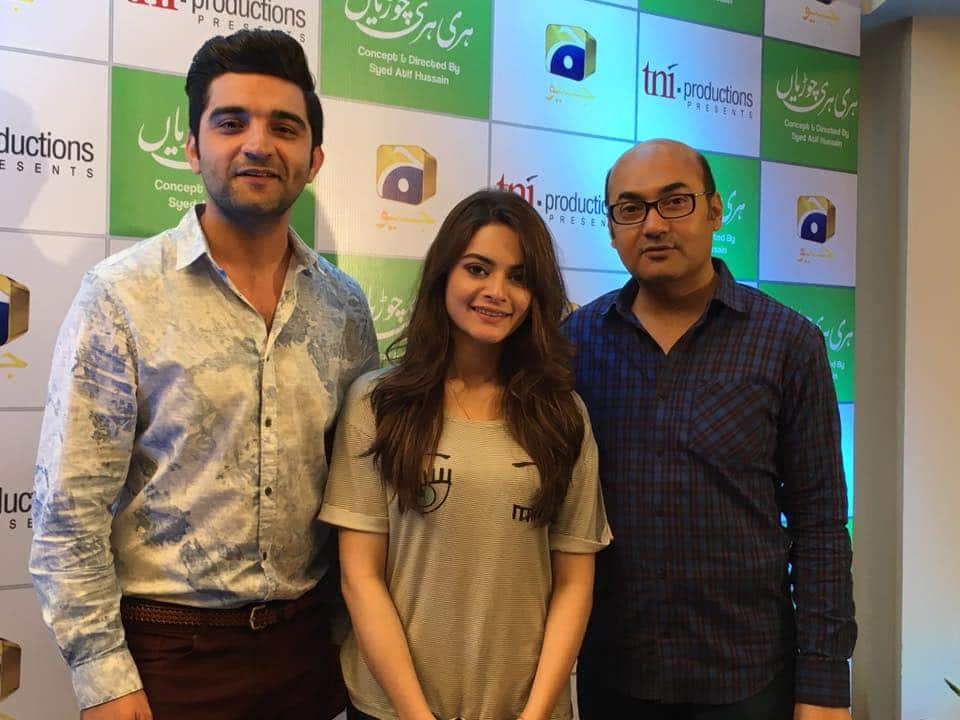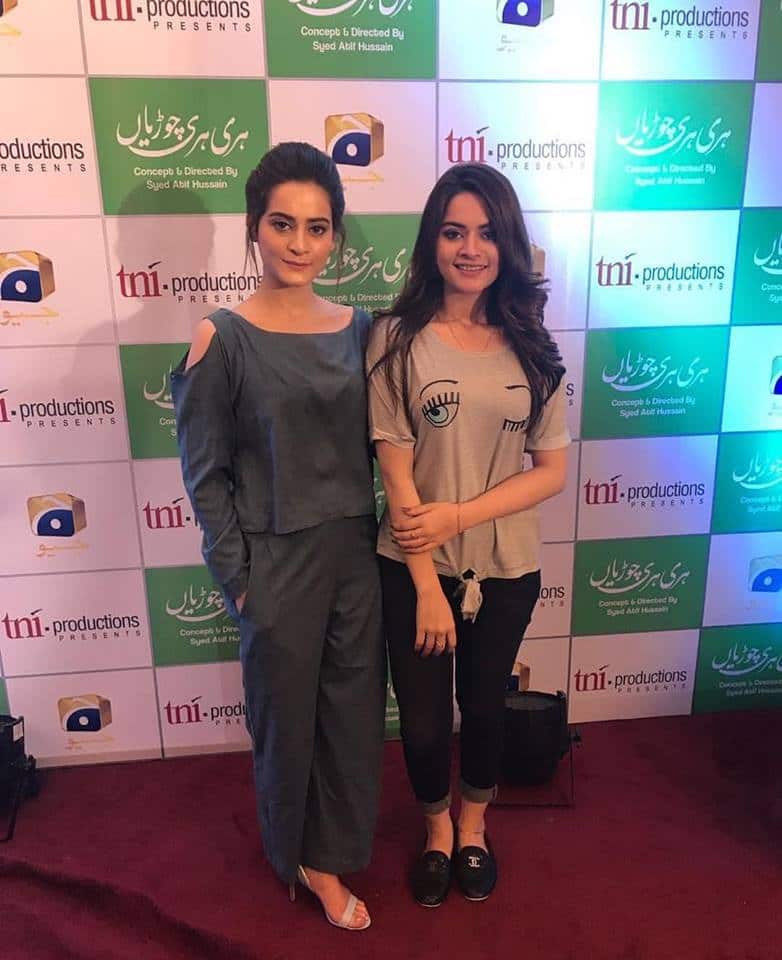 Hari Hari Churian press meetup :) #happeningnow #pakistanidrama #harpalgeo

Публикувахте от Hari Hari Churiyan в Петък, 21 юли 2017 г.