The tension between India and Pakistan have been rising since the last few days. Indian media has declared a war against Pakistan and the Indian government has also been busy in jingoism. However, our Prime Minister Imran Khan is trying to deescalate the situation and is the voice of sense and a flag-bearer of peace in this situation.
On 27th February, PAF pilot Hassan Siddiqui shot down two Indian Aircrafts and one of their pilots Abhinandan was also arrested. PM Imran Khan has announced to release him today at Wagah border and our celebs have applauded the decision as they have also been preaching peace and sense in this chaos. This is how the celebrities applauded PM Khan's decision: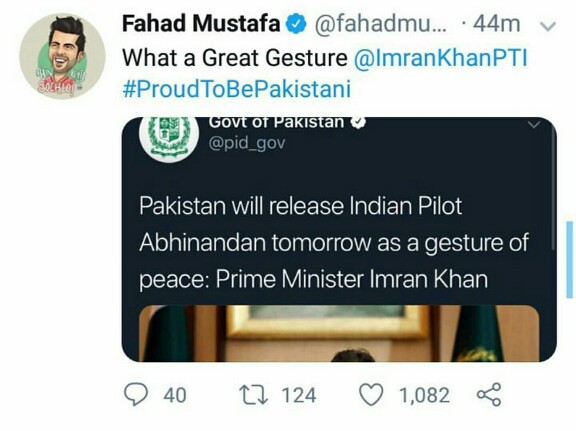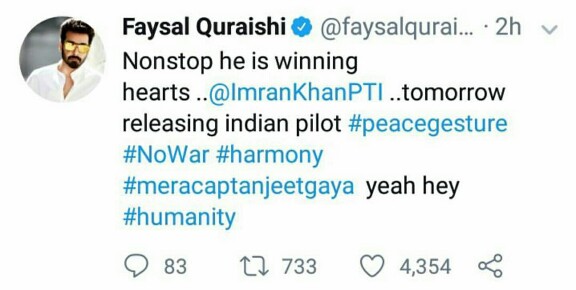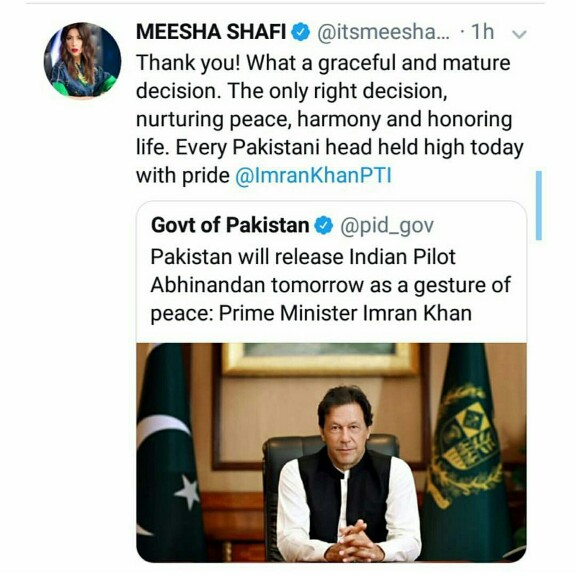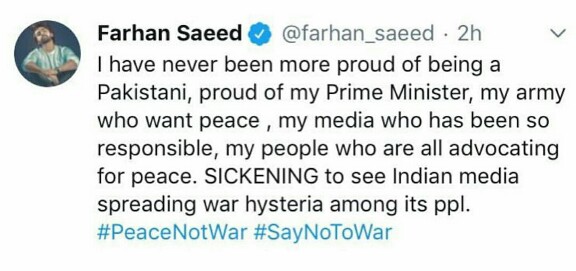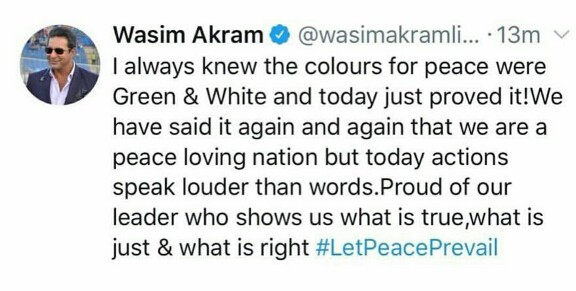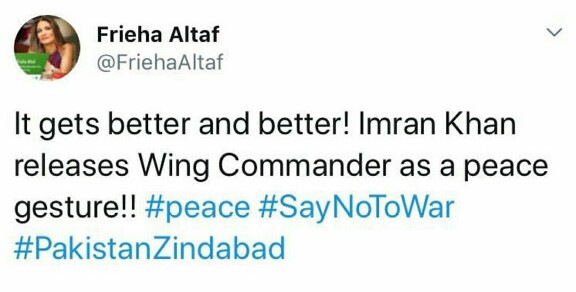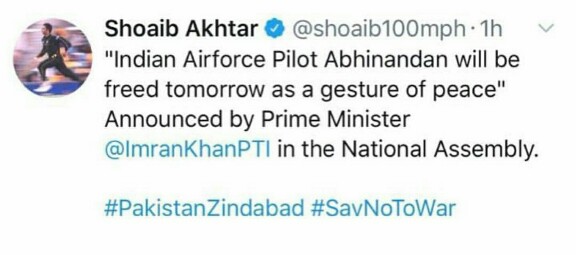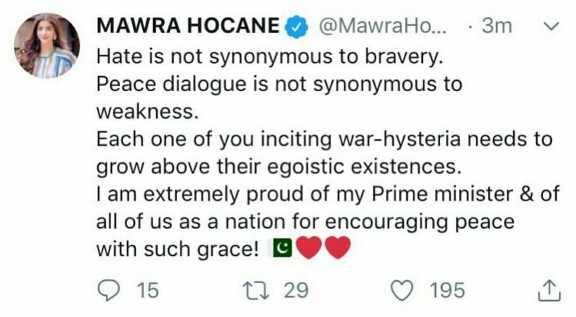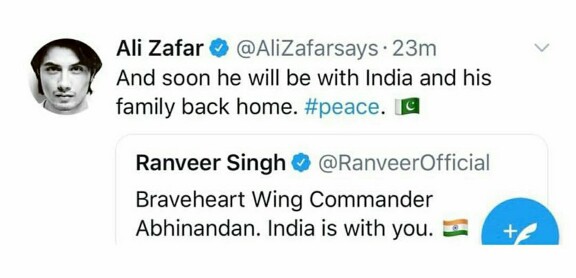 Even International Pindi boy, Jeremy McLellan was impressed by PM:

Well, we hope the tensions resolve soon and everyone learns the message of peace and adopts the sense Pakistani Prime Minister Iman Khan has been showing!