Due to the on-going tensions between Pakistan and India and after the act of war from India against Pakistan, Pakistan has banned all the Indian content from their films in cinemas to all the Indian advertisements and dramas on the television. Due to this reason, many Pakistani and International films have been coming back to the cinemas.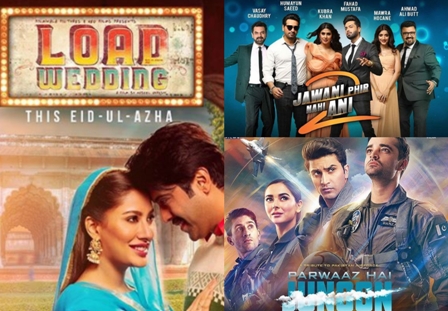 Different films have been screening in different cinemas. Among these are Ho Mann Jahan, Jawani Phir Nahi Ani 2, The Donkey King, Teefa In Trouble, Parwaaz Hai Junoon, 3 Bahadur: Rise of the Warriors and Azaadi.
This is a good opportunity for fans of the films to go ahead and watch them as this is the second opportunity. However, the Indian content will apparently remain banned since the tension between the country resolves!