Today is another proud moment for Pakistan for sure, as Javelin thrower Arshad Nadeem bagged the gold medal for Pakistan in the javelin throw competition held in Birmingham last night. According to the sources, Arshad Nadeem was injured but still he managed to make a record with his phenomenal performance with a throw of 90.18m. Not only this, Arshad defeated India's Neeraj Chopra's who had a record of 87.58m throw(Gold).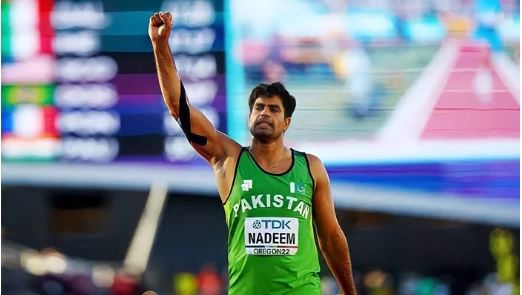 A prize of Rs. 50 lakh has been announced for Arshad Nadeem for his remarkable in performance Commonwealth Games athletics.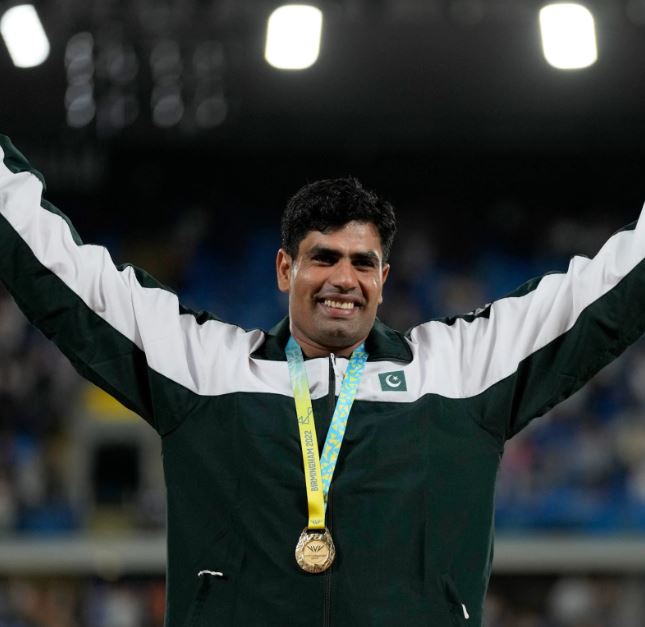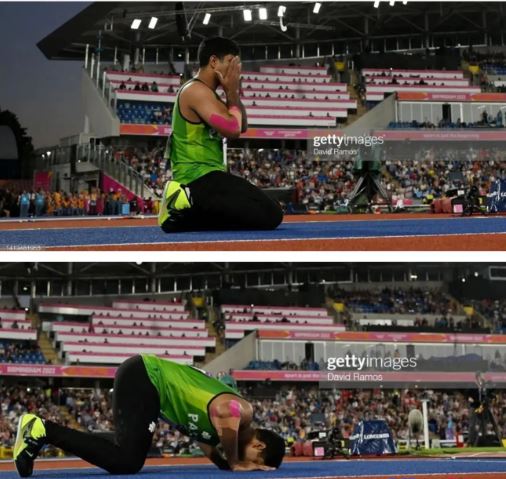 Arshad Nadeem's milestone achievement is being praised all over the social media. Celebrities, politicians, cricketers and others took to their social media accounts to appreciate Arshad Nadeem for his outstanding performance, let's have a look!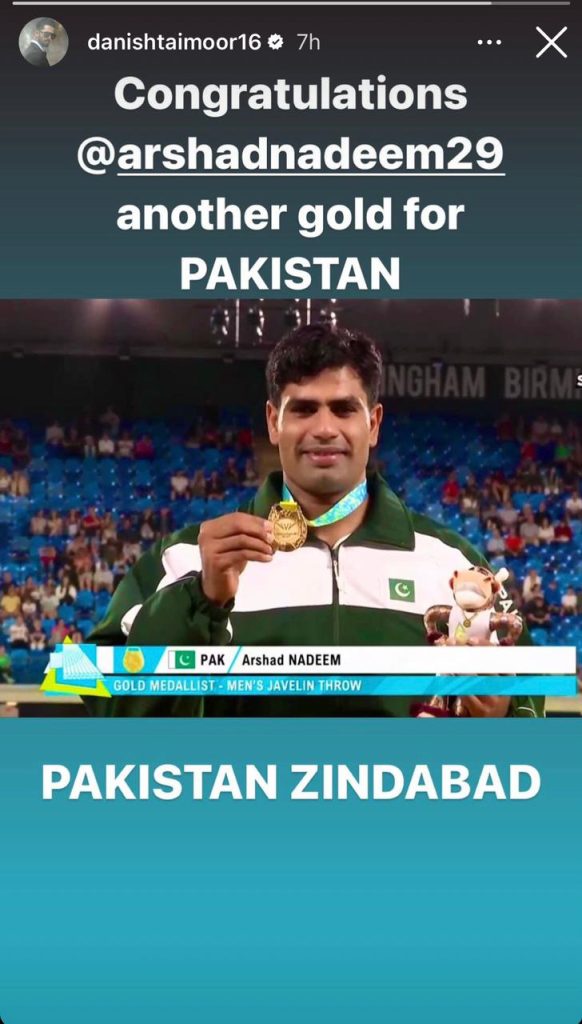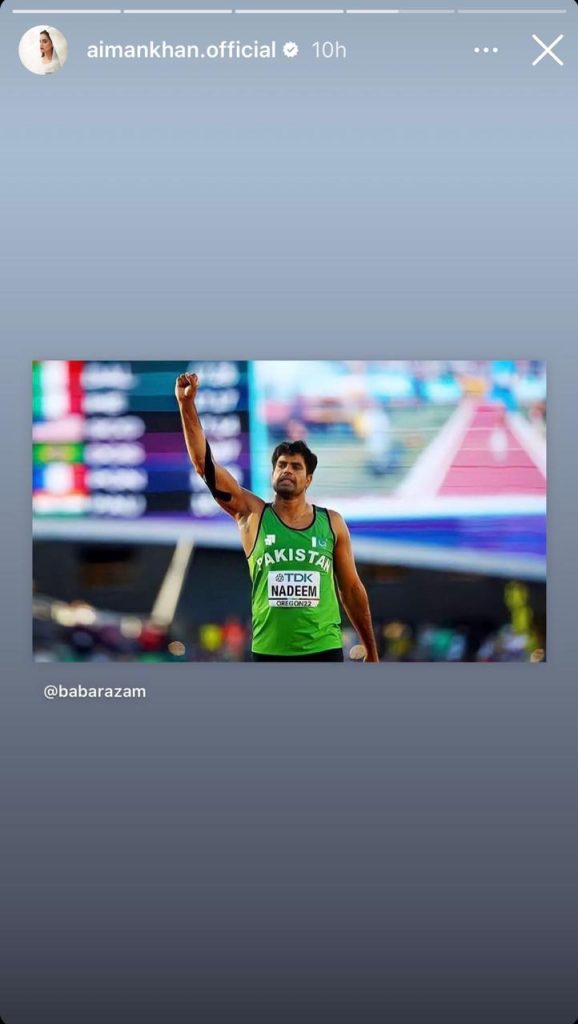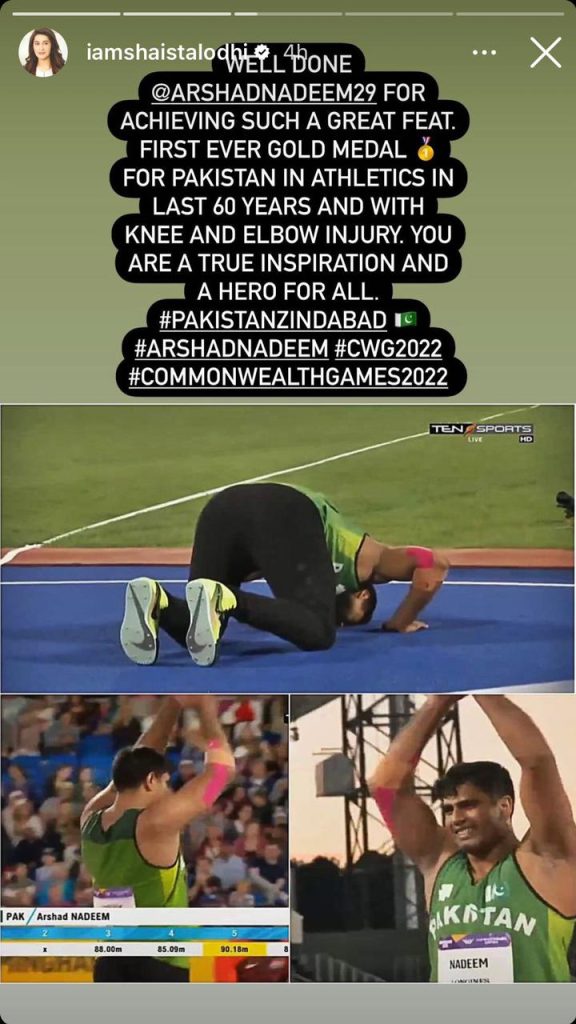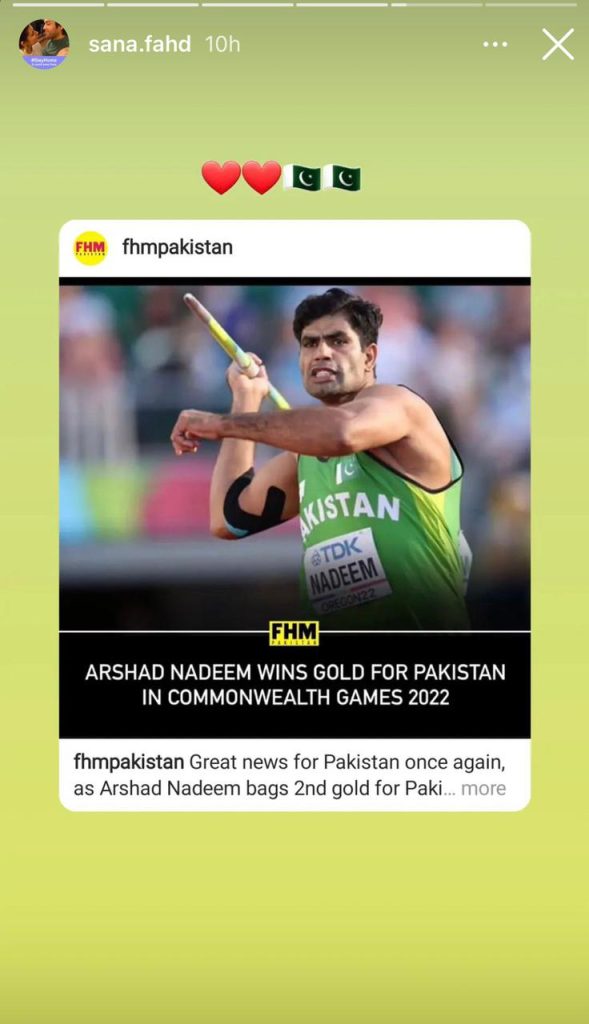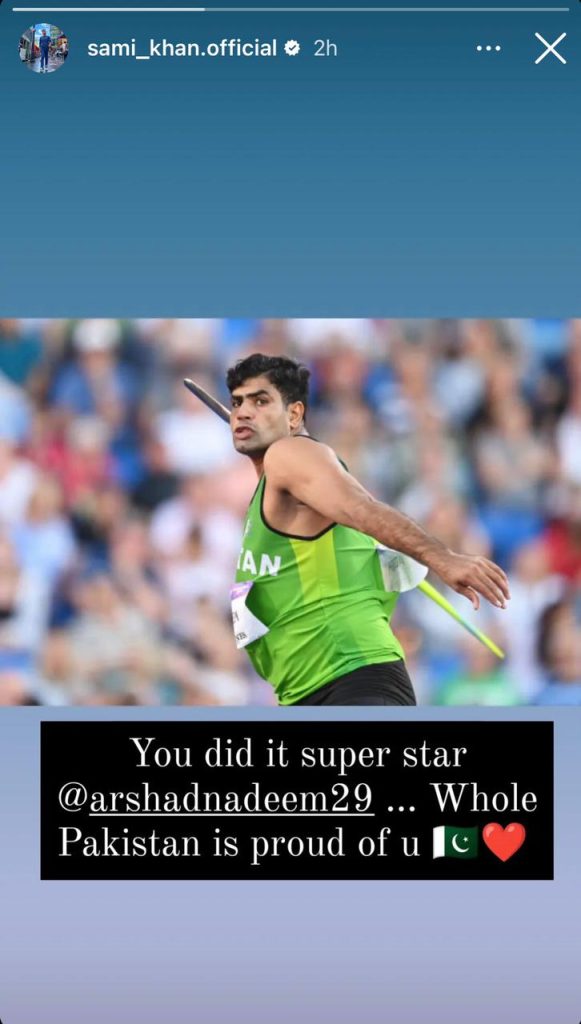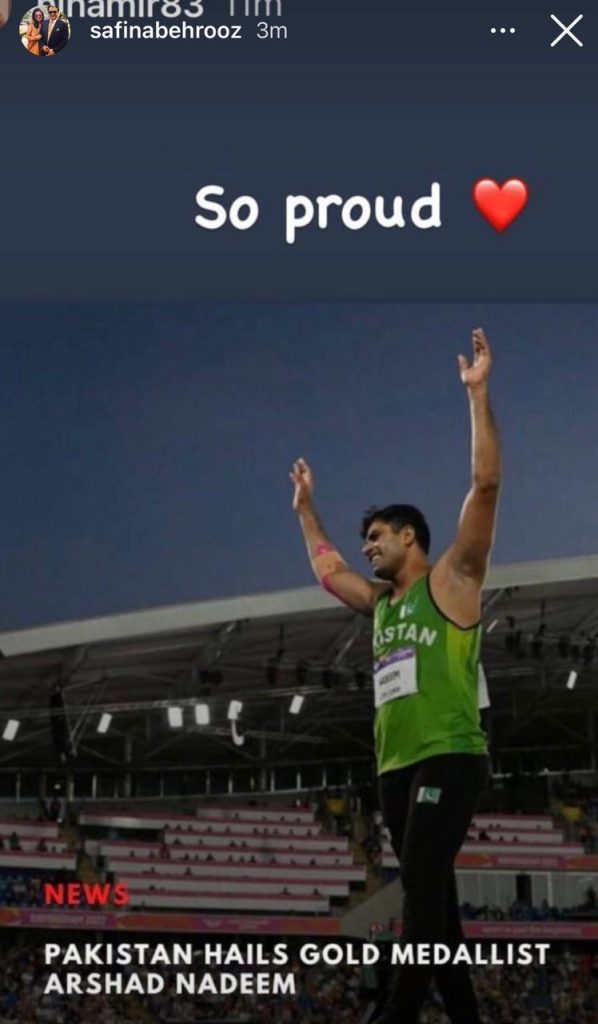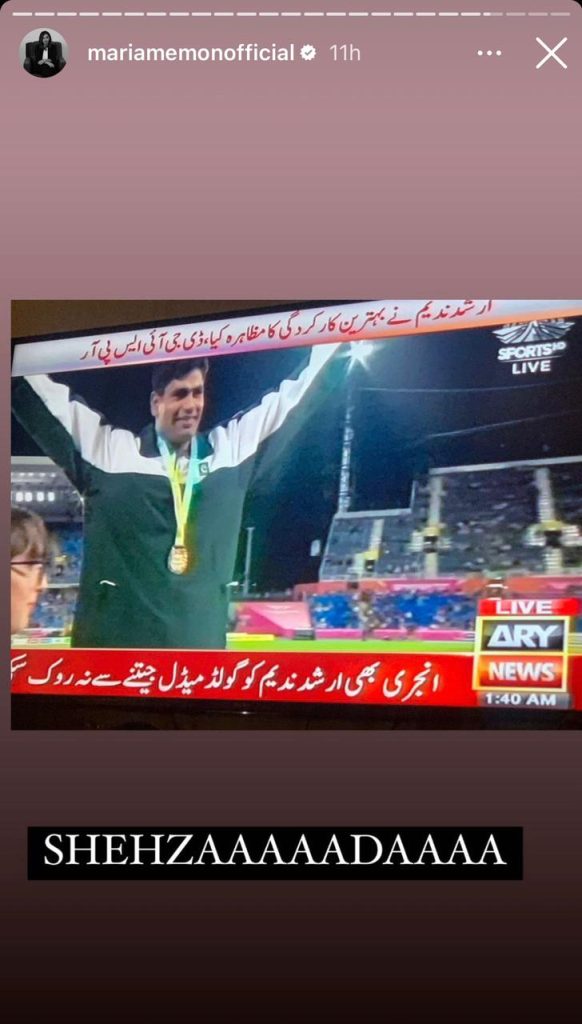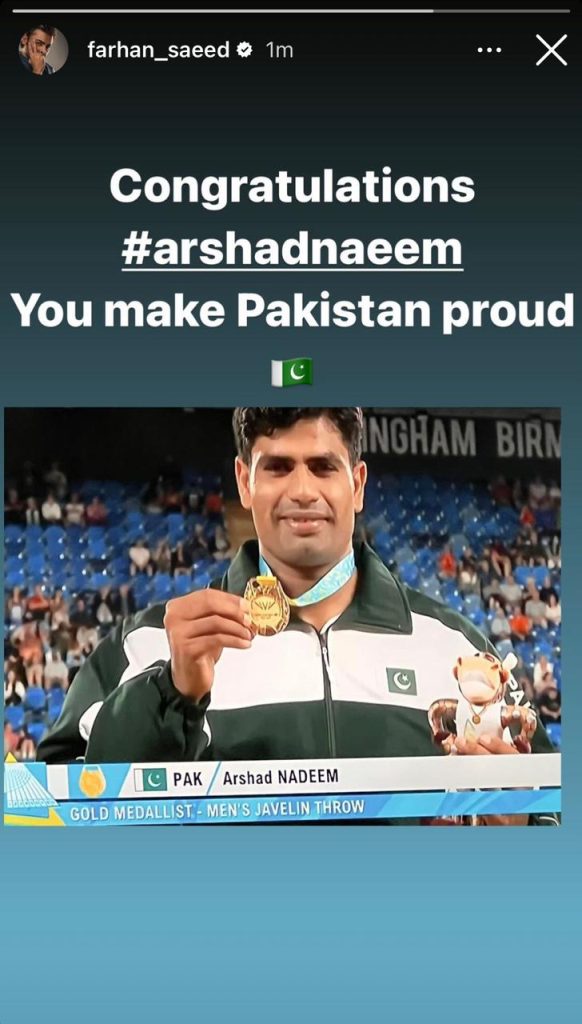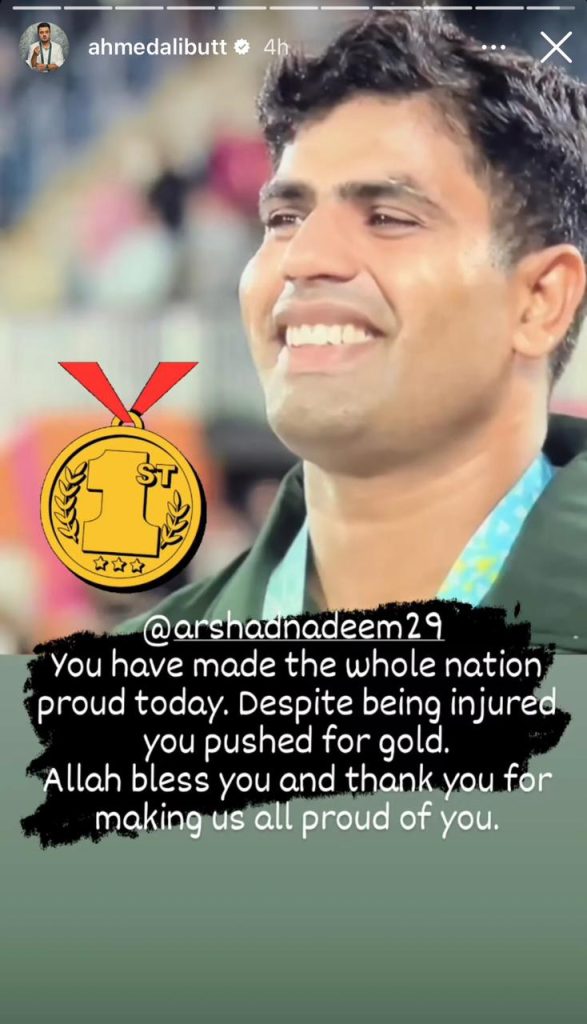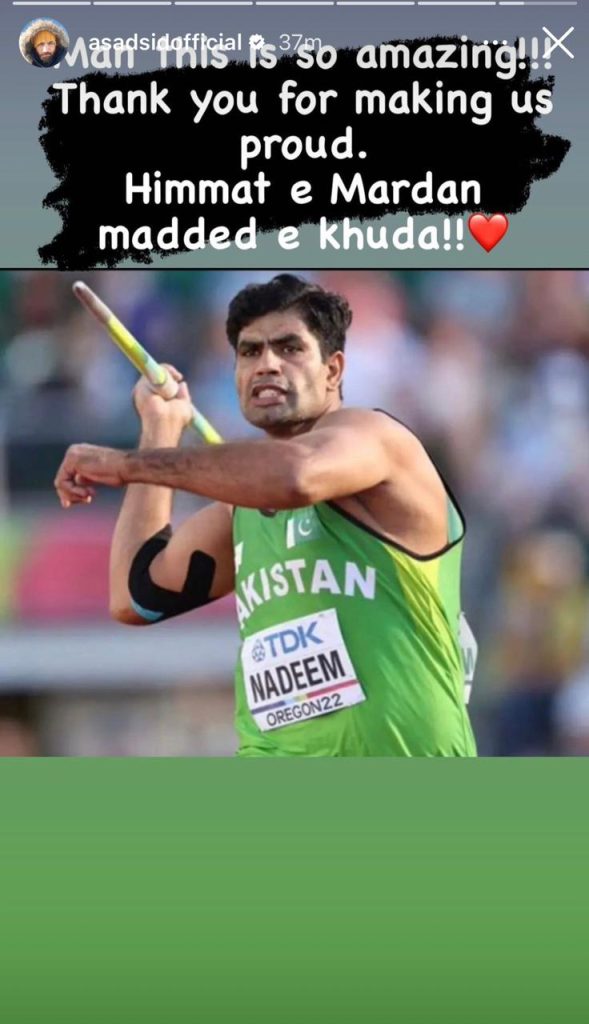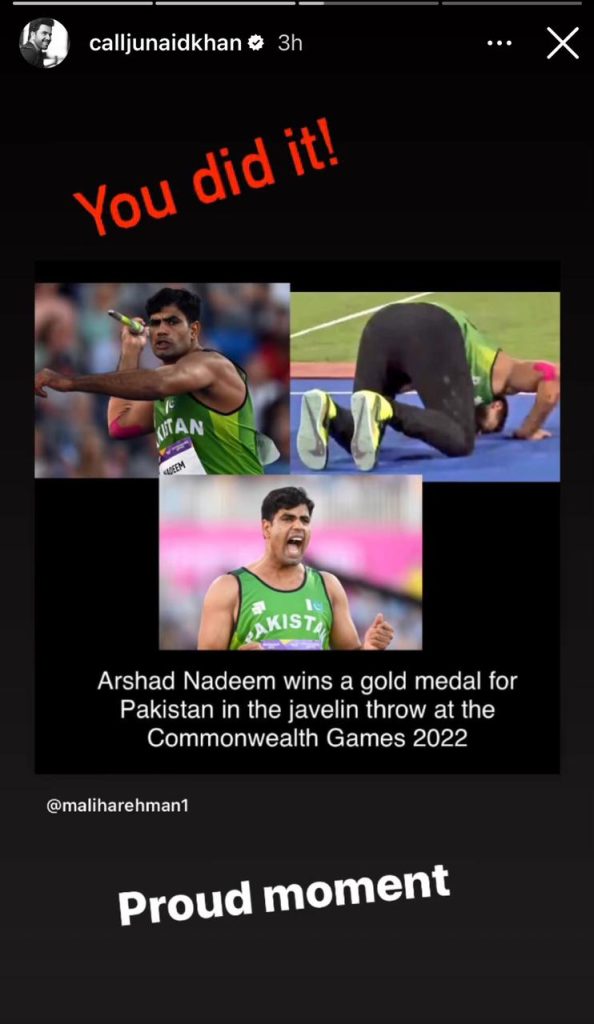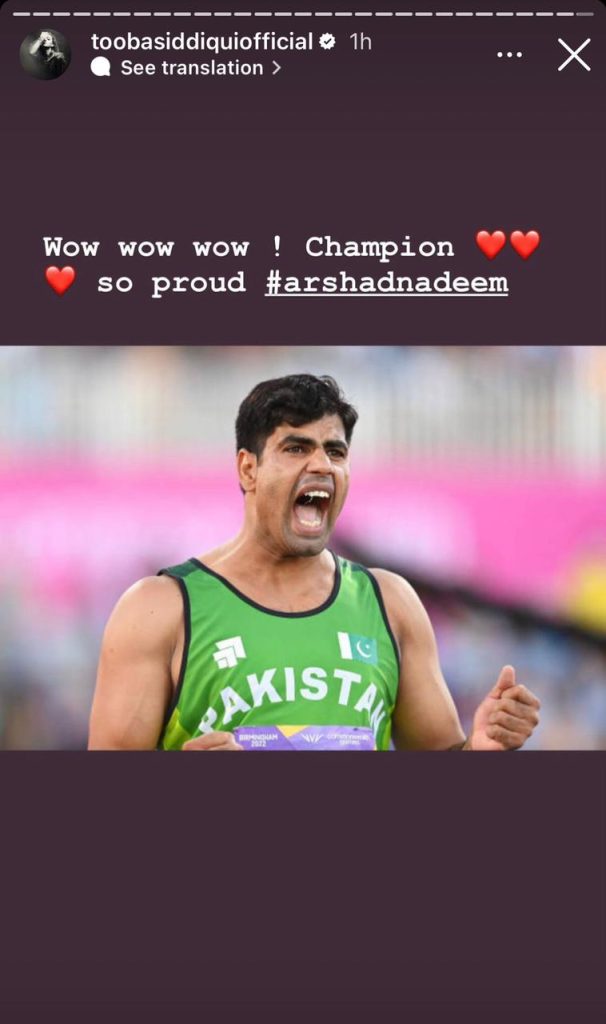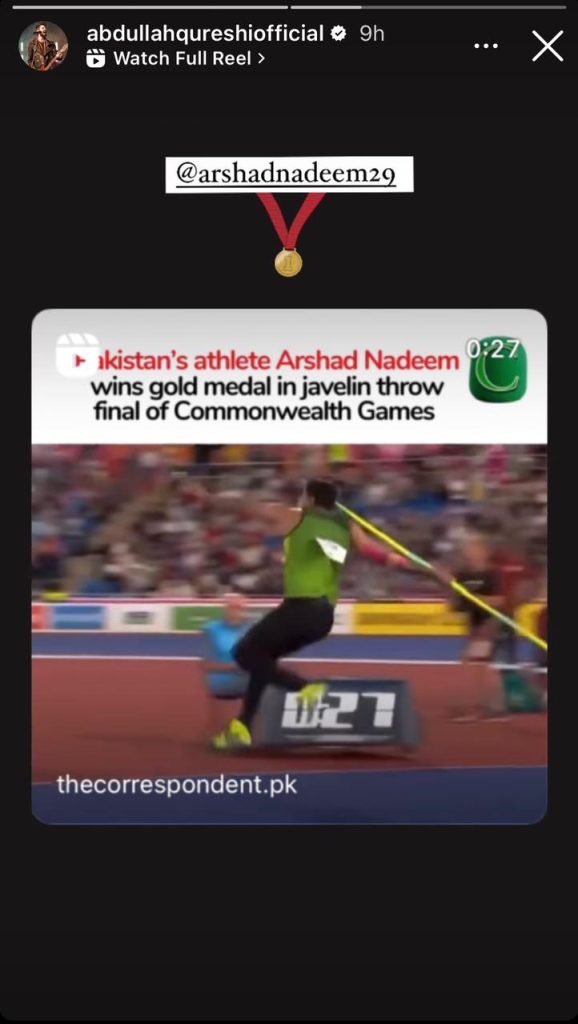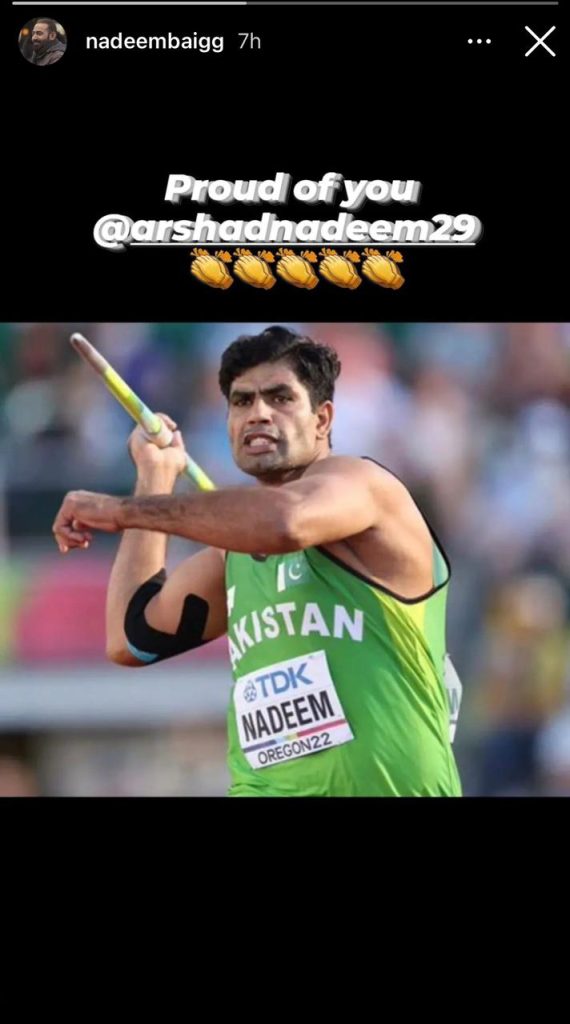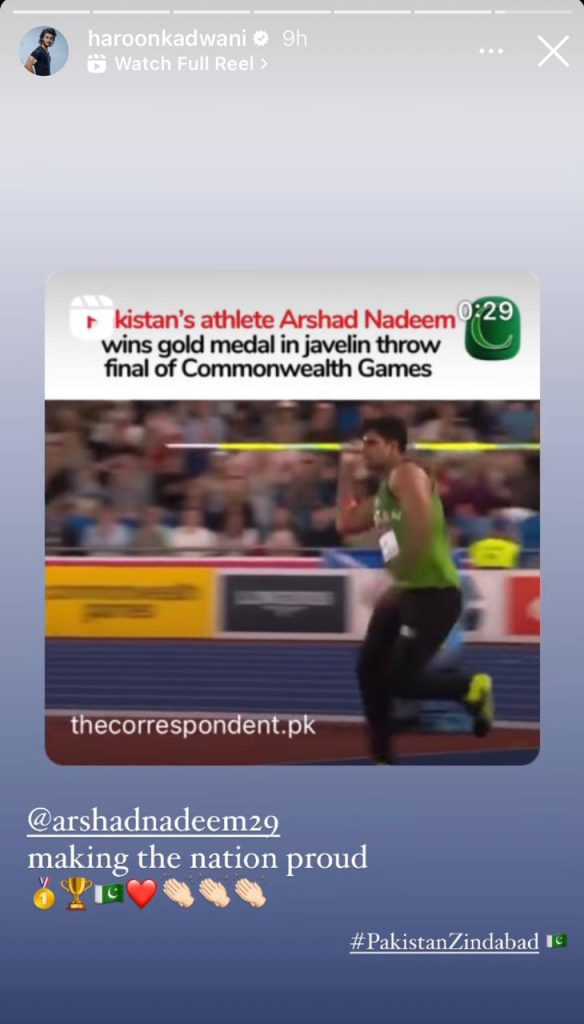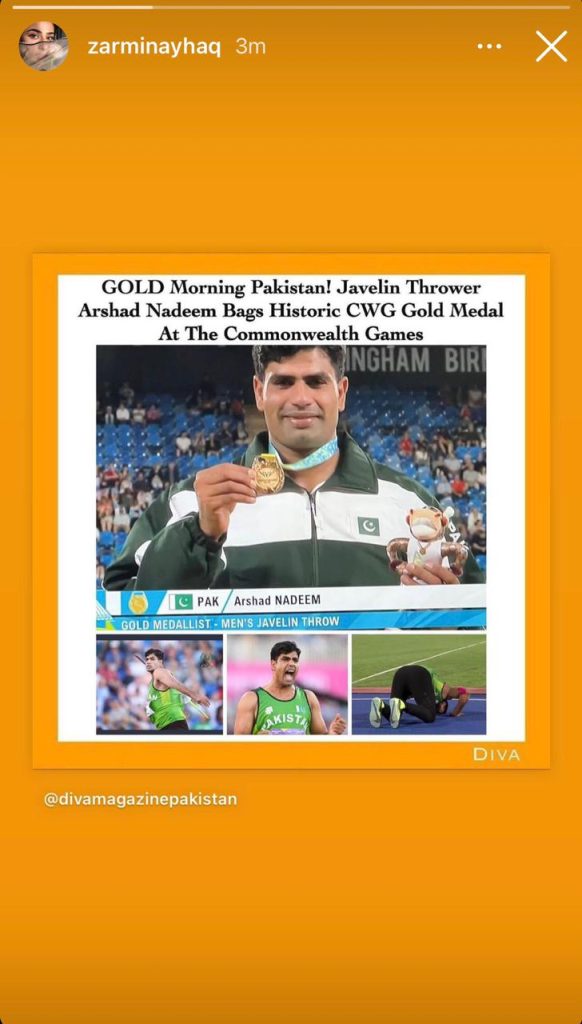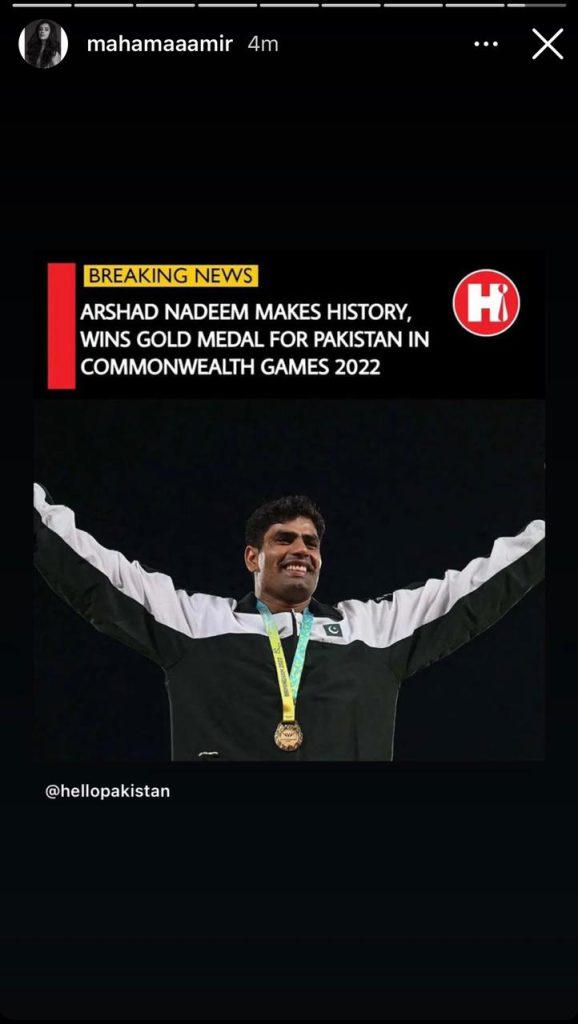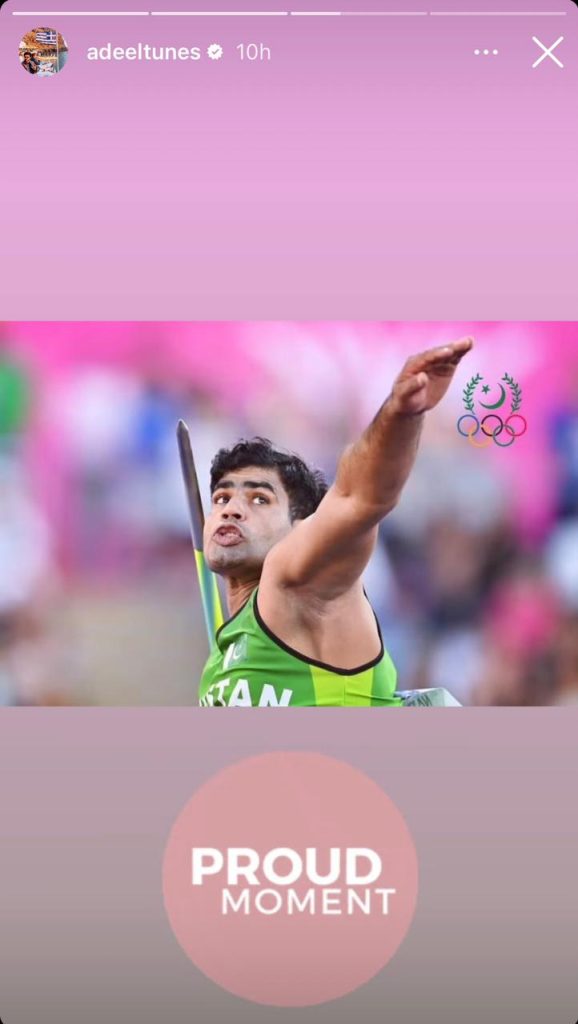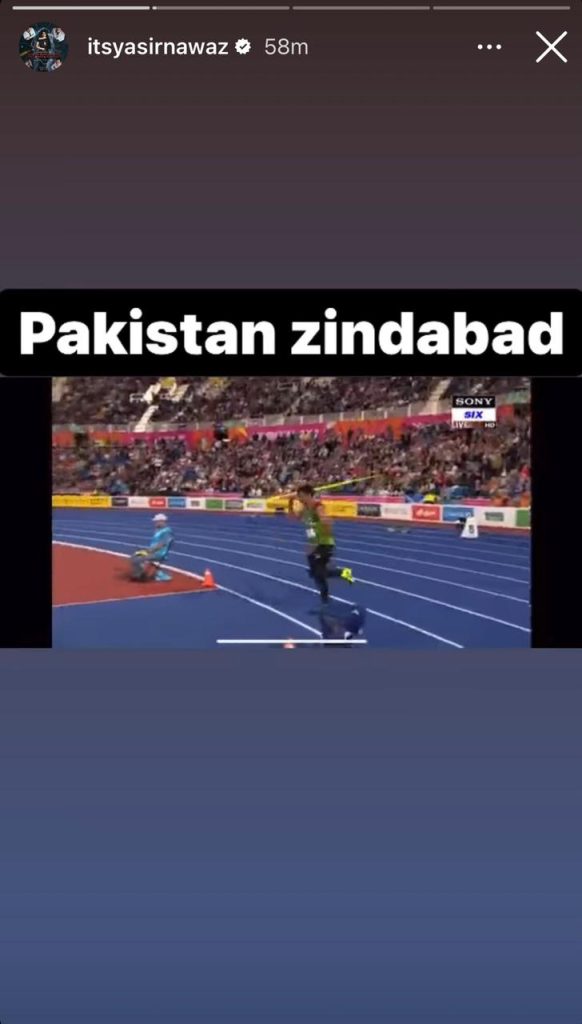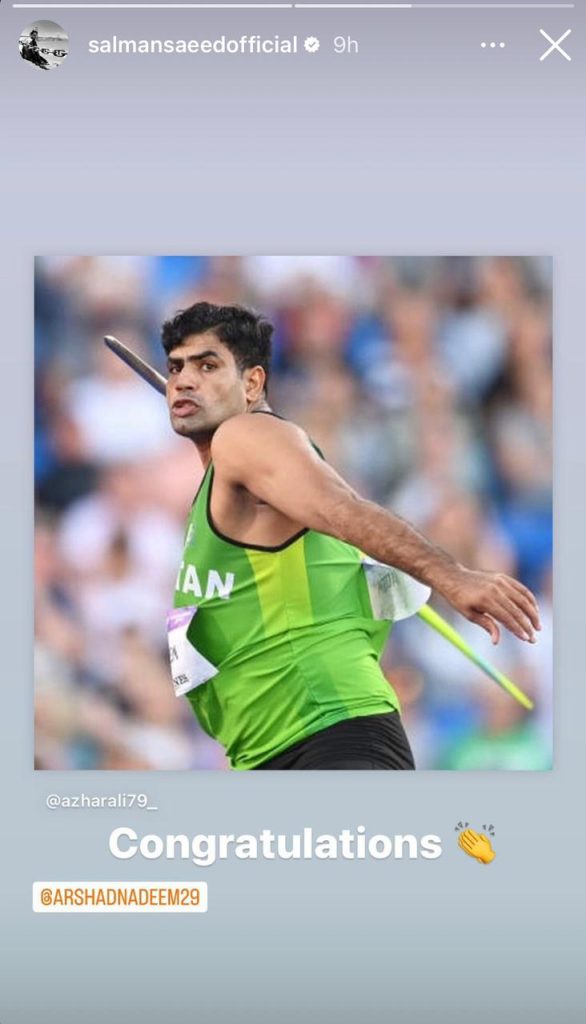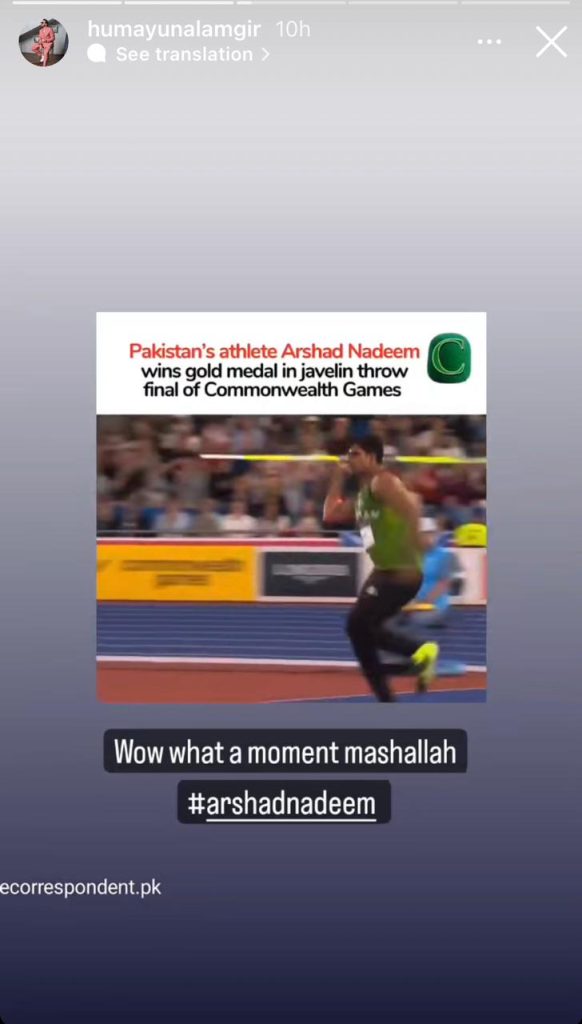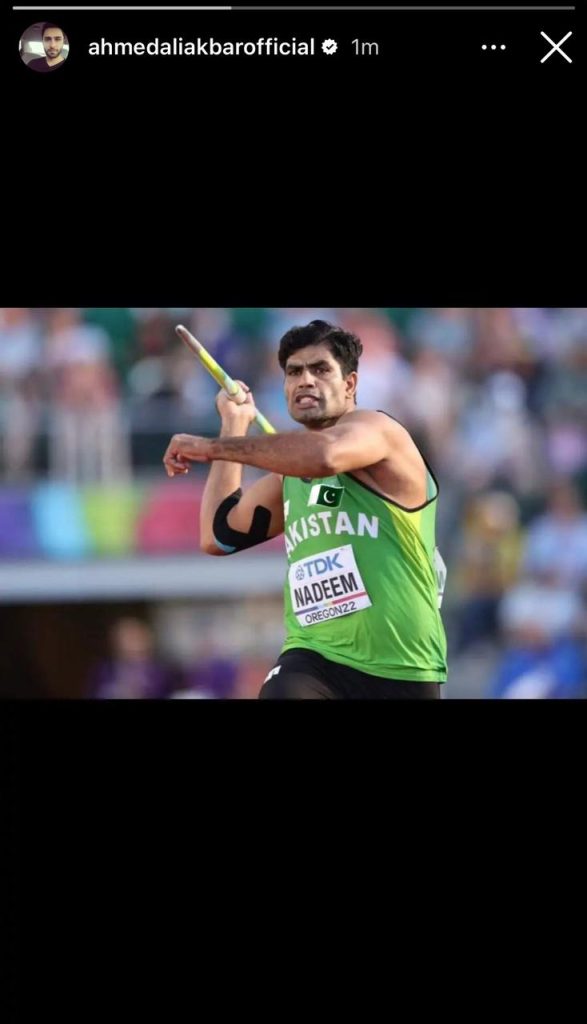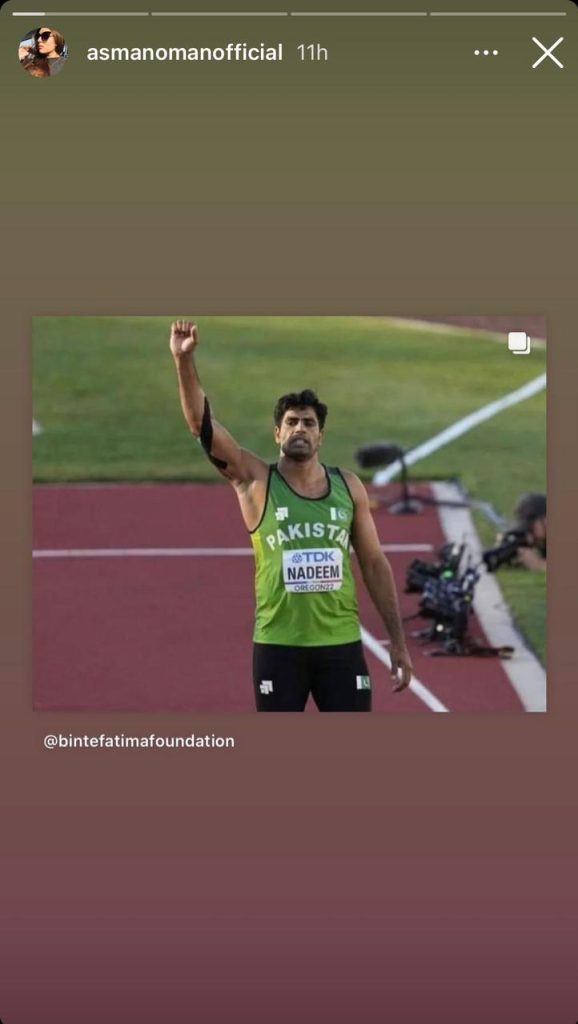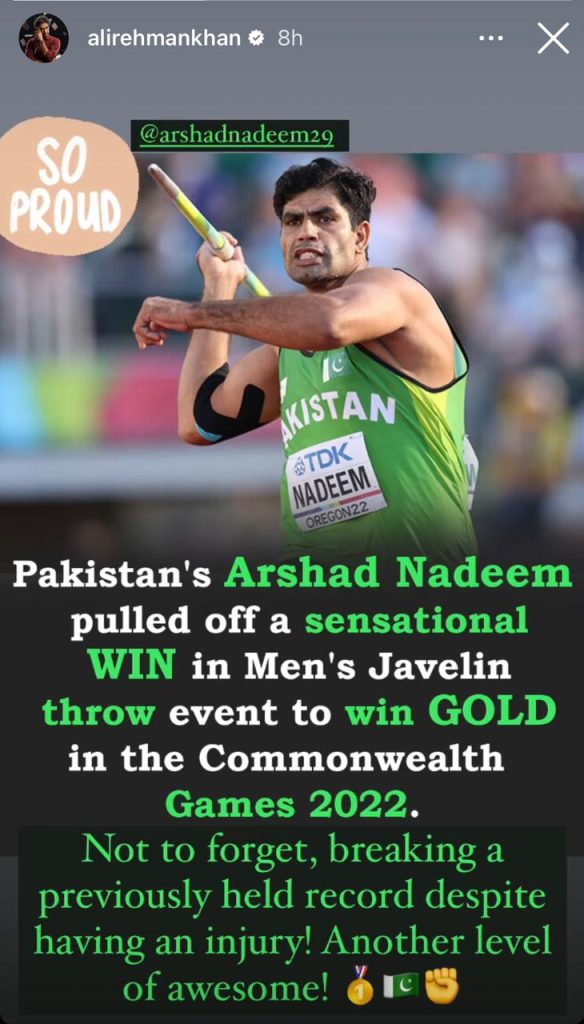 Congratulations to javelin thrower Arshad Nadeem for overcoming injury & winning the Gold for Pakistan plus setting a new Games record with a throw of 90.18m. pic.twitter.com/QSRyp5tQmd

— Imran Khan (@ImranKhanPTI) August 8, 2022
What an amazing news to wake up to early this morning! Arshad Nadeem has done Pakistan proud by winning the first gold medal in Commonwealth Games. His consistency, passion & hard work hold lessons for our youth. Congratulations Arshad on your brilliant achievement.

— Shehbaz Sharif (@CMShehbaz) August 8, 2022
Jism toota howa tha per himmat Himalaya se bhi buland thi.

Salute to you my brother #ArshadNadeem for bringing another gold for Pakistan in #CommonwealthGames2022.

You made the nation proud. 🌟🏆🙌#PakistanZindabad pic.twitter.com/sJ0jQGOqnY

— Babar Azam (@babarazam258) August 7, 2022
Are you also waiting for the National Anthem of Pakistan? Sab se ooncha ye jhanda hamara rahe.

So proud of you Arshad Nadeem. You did it for Pakistan. 🇵🇰 🏅 pic.twitter.com/TGc2SATg1m

— Shaheen Shah Afridi (@iShaheenAfridi) August 7, 2022
Congratulations #ArshadNadeem & all Pakistan winning Gold in javelin throw by 90.18M 👏🏼👏🏼👏🏼 in #CommonwealthGames2022 Proud of u. Pakistan 🇵🇰 Zindabad pic.twitter.com/3QOE3bLH4g

— Mohammad Hafeez (@MHafeez22) August 7, 2022
Ek hi dil hai kitni baar jeeto gai Arshad. Pakistan ki shaan. May u win many more medals for Pakistan and may u get all the respect and facilities u deserve. InshAllah Olympics ka medal bhi aye ga. #ArshadNadeem #CommonwealthGames2022 pic.twitter.com/Z750eczDca

— Shadab Khan (@76Shadabkhan) August 7, 2022
Arshad Nadeem is a pure example of dedication and commitment. Congratulations champ @ArshadOlympian1 on winning a Gold medal for 🇵🇰 with a 90+m throw despite an injury 👏🏼👍🏼#CommonwealthGames2022 pic.twitter.com/Q5H26Pi2Vo

— Wahab Riaz (@WahabViki) August 7, 2022
So proud 😍 ARSHAD NADEEM 🇵🇰 pic.twitter.com/XVWNLaWpiB

— Kainat Imtiaz (@kainatimtiaz16) August 7, 2022
Shabash Arshad Nadeem for winning the Gold medal in javelin throw and bringing glory to Pakistan! You've made us super duper proud. Well done Champ 💚🇵🇰🥇 pic.twitter.com/QtOfcTdYPQ

— Maryam Nawaz Sharif (@MaryamNSharif) August 7, 2022
Well done Champion Arshad Nadeem for breaking his own record and highest in South Asia in javelin throw. You made us all proud by winning the gold 🏅for Pakistan.
Keep rise and shine Fakhr e Pakistan 🇵🇰.
All hail King #ArshadNadeem pic.twitter.com/1Db8PDkftD

— Haris Rauf (@HarisRauf14) August 8, 2022
Words aren't enough to describe this incredible feat. Take a bow Arshad Nadeem, Pakistan Zindabad 🇵🇰 #CWG22 pic.twitter.com/UwgLTCyVub

— Shan Masood (@shani_official) August 7, 2022
Gold for Pakistan- incredible effort Arshad Nadeem!
Not only a Gold medal but a new record 🥇 Zubardast Bohut Bohut Mubarak 🥳

— Shaniera Akram (@iamShaniera) August 7, 2022