Celebrities Mourn For Mastung Victims!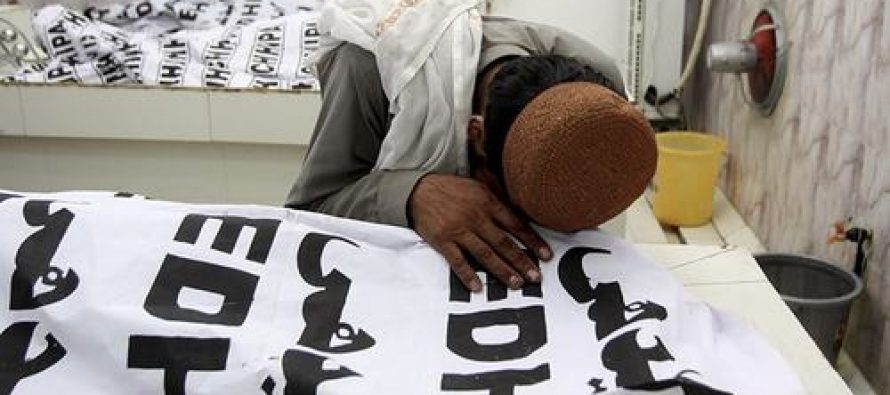 When the whole country was sunk in a political frenzy, a huge tragedy hit us again. Mastung was bathed in the blood of our brothers. More than 128 people lost their lives in a suicide attack including a patriotic leader Nawabzada Siraj Raisani who fetched a World Record for Pakistani by making the longest flag in 2017. Our celebrities were also deeply shaken by the tragedy as they mourn the loss of their brethren: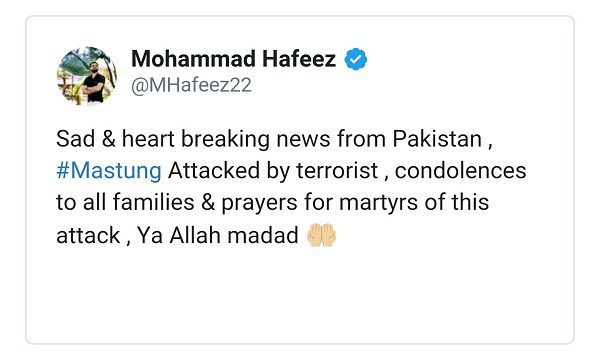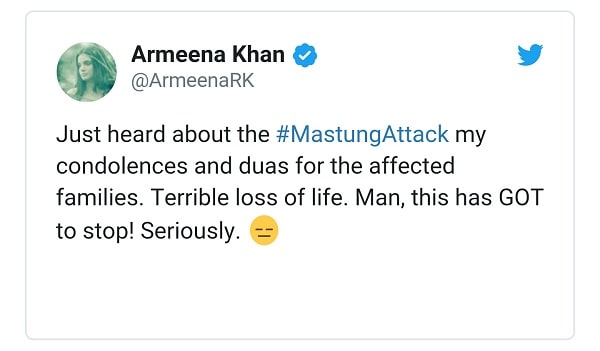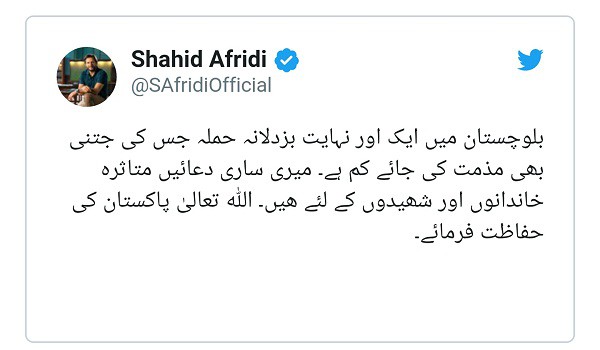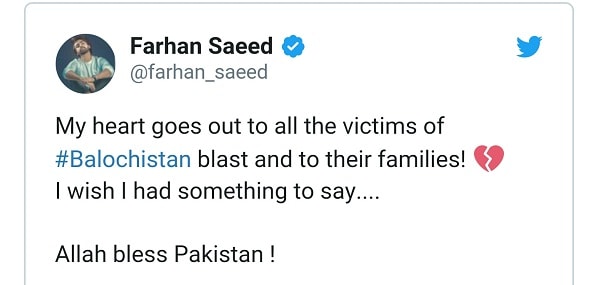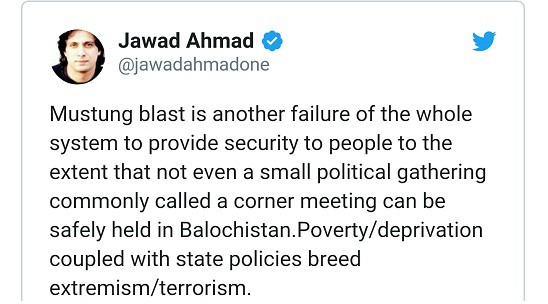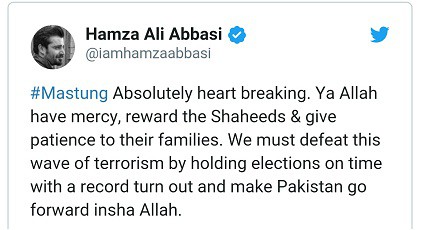 This has not only taken 128 individuals but it is a dilemma of 128 families who will never forget the 13th of July. May Allah grant Jannah to the departed and peace to those who are left behind. And may Allah make our country safe that we do not hear any of this news ever again!
---