Nooh Dastagir Butt, a 24-year-old weightlifter from Gujranwala has made the nation proud as the athlete won the first gold medal at Common Wealth Games 2022. The visuals of Nooh winning and Pakistan's flag rising as the anthem played in the background made the nation proud.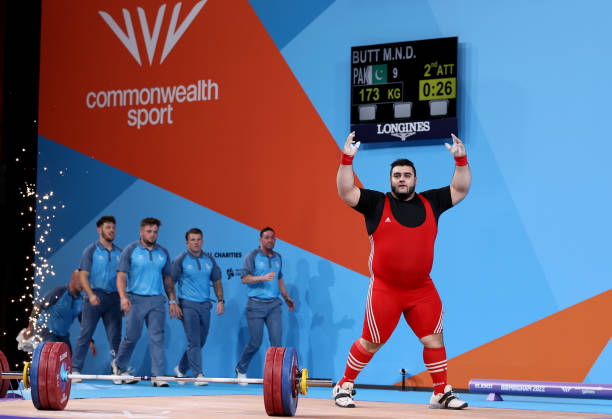 Nooh had promised his father that he would bring a gold home which he fulfilled after four years.
Pakistani celebrities are also feeling out of this world as they congratulated Nooh on achieving this glory for the nation.