The incidence of an innocent girl being raped and murdered has shook the entire nation. Even though it was the twelfth one in the series of such murders, Zainab Ansari has certainly struck a raw nerve. Also,it was followed closely by the murder of fifteen year old Faizan from Faisalabad and that proved to be the breaking point. Alongwith every Pakistani, our celebrities have also come out on the streets to demand justice for the her and measures to prevent such atrocities in the future.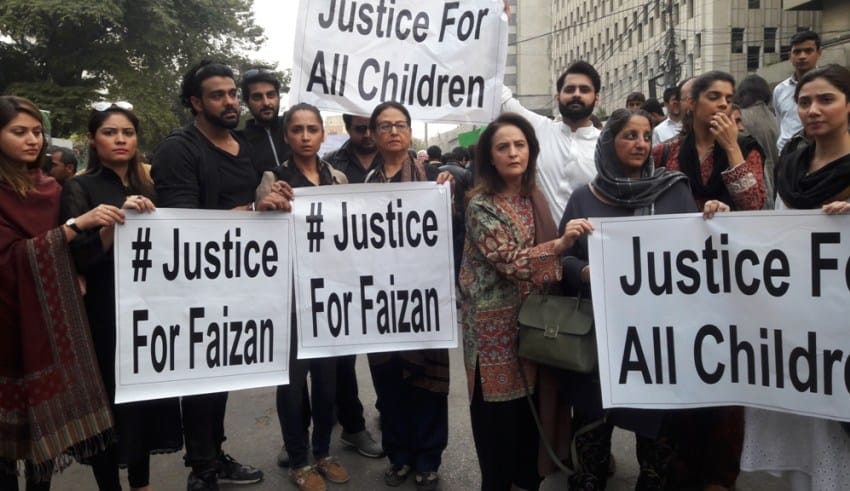 Junii Syed has organized this march in front of Karachi press club and Hina Bayat, Shehzad Roy, Mahira Khan, Sanam Saeed, Sahir Lodhi And Ayesha Omer were among the most prominent protestors.
Mahira Khan spoke out loud about the injustice that led to this horrific incidence.