We see different viral videos on the internet but recently a horrible and shocking video has gone viral on the internet.
In the video, a son is beating his mother over property and cash issue. The video has been shared by Zoobia Meer and it is her mother who is being beaten by the brother Arsalan.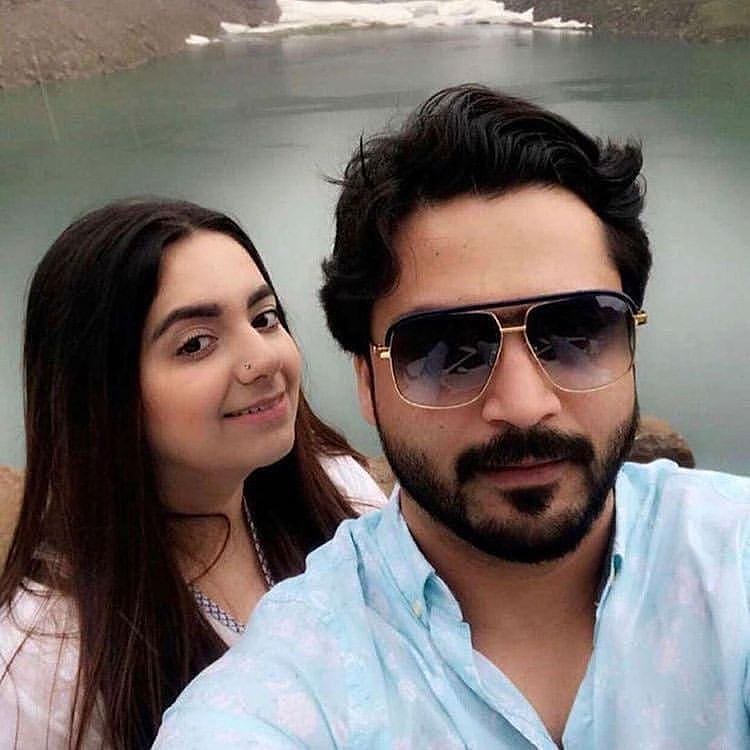 Zoobia Meer shared a video and said, "I made this video because nobody believes. I want justice and we reported in the police but they released him after an hour. After the incident, I took my mother to the hospital with 1122 and behind our back, they took away the rest of the stuff."
They beat me and my mother after that, my mother took viper and broke his car. My mother fainted and our neighbours took us into their homes," she added.
Zoobia Meer clearly said in her statement that police has not taken any action and she wants justice.
Here is Zoobia Meer's statement:
Later, Rawalpindi police issued a statement and ensured that proper action will be taken.
تھانہ صادق آباد کے علاقے میں خاتون گلناز بی بی پر بیٹے اور بہو کے تشدد کا معاملہ، سی پی او محمد احسن یونس کا نوٹس۔

فوری طور پر مقدمہ درج کرنے اور ملزمان کو گرفتار کرنے کا حکم۔

والدہ پر تشدد کرنے والے بیٹے ارسلان اور اسکی بیوی کے خلاف مقدمہ درج کر لیا گیا۔

— Rawalpindi Police (@RwpPolice) July 21, 2020
This video is top trending on Twitter and people are furious over the whole incident.
Zoobia Meer's mother in an interview said that there is no chance of forgiveness. The mother wants her son and daughter-in-law to get punished so that no mother has to bear this in future.
Here is Zoobia Meer's mother's complete statement:
However, the other side of the story is emerging.
Here is another video, check out!
#ZoobiaMeer is step sister of my husband, she is telling a lie that we have forcefully signed registry. I am 6 month pregnant: #Bisma (The wife of Arsalan) pic.twitter.com/bo5DYZlL0g

— Showbiz & News (@ShowbizAndNewz) July 21, 2020
No matter what another side of the story is but celebrities including; Mishi Khan, HSY, Ushna Shah, Saba Qamar, Naimal Khawar, Hamza Ali Abbasi, Iqrar-Ul-Hassan, Yashma Gill and many more have raised their voice.
Here is celebrity reaction over this matter:
نہ ویڈیو پوسٹ کرنے کی ہمت ہے اور نہ ہی اس پر کچھ کہنے کو کوئی لفظ سوجھ رہا ہے۔۔۔ بس افسوس یہ ہے کہ اپنی ماں پر تشدد کرنے والا کائنات کا بدترین بدبخت اب بھی آزاد ہے۔۔۔ #zoobiameer

— Iqrar ul Hassan Syed (@iqrarulhassan) July 21, 2020
Despicable and disgusting. How can one even think of raising their hands and calling their mother names?? Appalled and sick to the stomachs he needs to be in prison! #Shameful https://t.co/Uw40xwuREV

— Ali Rehman Khan (@alirehmankhan) July 21, 2020
I've seen a video of this horrible human being beating his parent up. I didn't have the heart to switch the sound on, just the vid upset me beyond anything. I wish I was there to protect the poor woman. This fiend and his wretched accomplice need to be put behind bars! #justice

— Armeena 🦋 (@ArmeenaRK) July 21, 2020
A SON BEATING UP HIS OWN MOTHER?? I don't care what the reason must be. Ethically, morally or RELIGIOUSLY this is wrong on SO MANY LEVELS – I want to know what are the laws against such a crime nd make an appeal to the concerned authorities to pls take IMMEDIATE action!

— yashmagill (@iamyashmagill) July 21, 2020
just saw a video on social media of a man hitting his mother while his wife cheers him on. I hope there is a special place in hell for people like that. A man who can raise his hand against his mother is the scum of the earth.

— Hassan Sheheryar (@HSYCOUTUREKING) July 22, 2020
In tears after watching this. This makes me want to fly 2 London & hug my mom. How can anyone do this? THIS needs to be made viral, he needs to be put to shame. Disgusting. I'm so sorry to aunty, sorry Allah gave you such a filthy monster for a son. https://t.co/54fjqNFv7a

— Ushna Shah (@ushnashah) July 21, 2020
It hurts to see such inhuman acts! 💔
I feel terrible right now! How can someone be this cruel and heartless!😣
This is a humble request to all our higher authorities to please take an immediate action on this matter and provide justice to the victims! #zoobiameer

— Saba Qamar (@s_qamarzaman) July 22, 2020
"No mother should be harmed through her child, and no father through his child" (Quran 2:233)

Allah's wrath awaites this man! #zoobiameer

— Naimal Khawar Khan (@Naimalkhawarr) July 21, 2020
Ya Allah… I don't have words… At all…cant post tht video.. deleted it… Oh my God…deepest corner of hell awaits this demon who raised his hands on his old mother… DEEPEST MOST ROTTEN CORNER OF HELL #zoobiameer

— Hamza Ali Abbasi (@iamhamzaabbasi) July 21, 2020