Celebrities seen at the play 0092!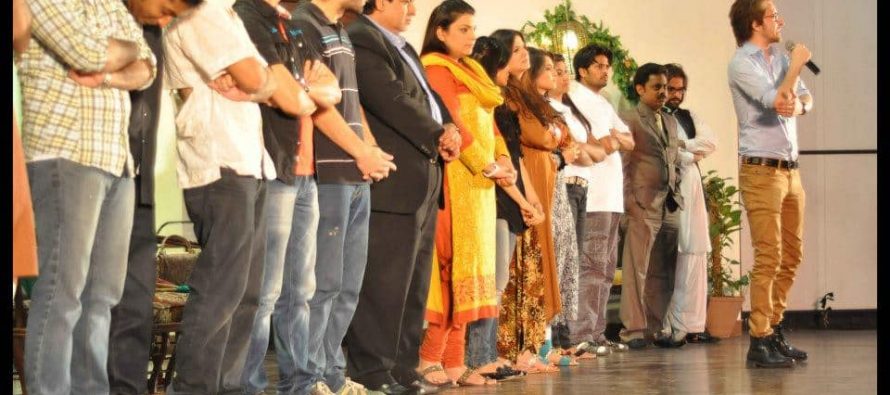 At a time when Anwar Maqsood's Aangan Tehra is running at the Arts Council Auditorium for nearly a month now and plans to continue running for a couple of months, not many people would risk a theatrical venture to compete with the packed house of Aangan Tehra. But Lush's Usama Qazi and Shahzad Qureshi were ready to take such a risk. They launched an original theatre play, 0092, which is about the pre-poll situation in Pakistan. It seems to be quite an appropriate time to come out with the play since we are expecting to have elections in the near future.
"This is the best time to stage 0092 because we want to wake-up our masses before the elections this year," says Usama Qazi, the producer of the play. "As far as other plays are concerned, I believe that Karachi is so massive that if we have around 10 to 12 plays running at the same time in the city, people will come to watch all of those."
Well, it seems like this play grabbed the attention of a lot of celebrities as a lot of them went to see this play. Stars like Sanam Baloch, Hina Bayat, Danish Nawaz, Madiha Iftikaar, Munawar Saeed and many others were seen at the play. Here are pictures of a few celebrities seen at the play: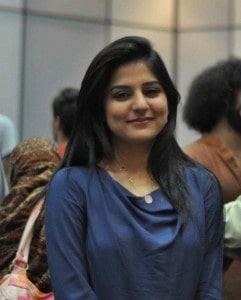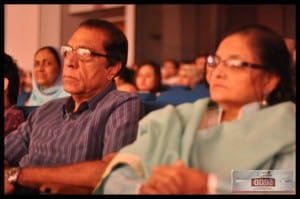 Photo Credit: Fototastic
Mariam Shafiq
...
---