Khalil-ur-Rehman is a renowned writer and director. In a recent interview, he shared his views about women. He talked about how he considers those women as pious who are loyal to their husbands or else they are not women. He kept on sharing his misogynistic views and said women should rape men if they want equality.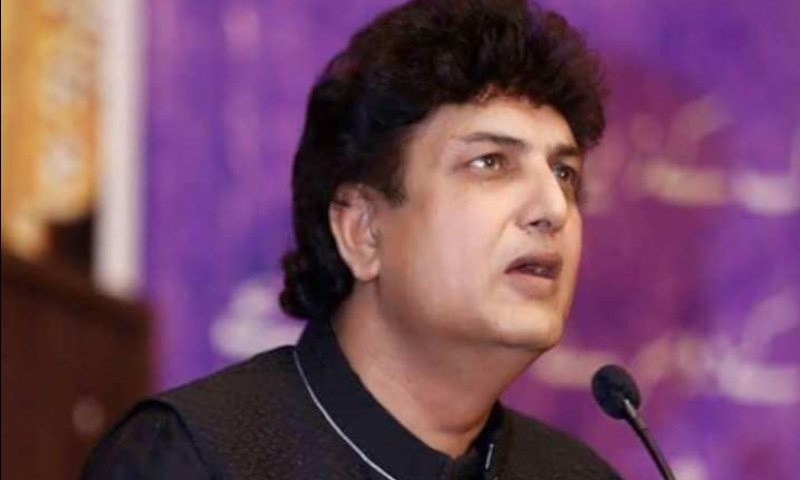 His interview sparked great controversy and many people condemned his views. People even questioned 'how can such a man write dramas for us which is absolutely cancer for our society.'
Many celebrities came out and shared their opinion on his views. Let's checkout!
Meesha Shafi questioned how many people in the industry will stand against him?
Ummmm and how many actors, actresses, pro/dir and channels will put their foot down in response to these views and send a message of resistence here? https://t.co/Dg7s0V3DNe

— MEESHA SHAFI (@itsmeeshashafi) October 31, 2019
Jami Moor shared that the industry is filled with these kinds of people. Darkness is fed openly by creeps!
Khalil ur rehman Qamar types are present in almost every channel, film company or studio, fashion world, styling, media houses, post production, music industry, we all know it. It shows in our films morning shows News Tv dramas. Darkness is fed openly by creeps. Its all True!

— jami (@jamiazaad) November 1, 2019
Osman Khalid Butt also came forward and slammed Khalil-ur-Rehman for his views.
Seriously, though, what fresh hell is this.https://t.co/FzbYNqwJDv

— Osman Khalid Butt (@aClockworkObi) October 31, 2019
Ali Gul Pir also stood up against Khalil-ur-Rehman.
And this guy is the most sought-after writer in our TV industry. If he is the one writing the dramas then you can expect the kind of shit you see on TV https://t.co/R5txWrNK3Y

— Ali Gul Pir (@Aligulpir) October 31, 2019
Iffat Omar wants Qamar to apologize to women for insulting them.
#khalilurRehmanQamar #IDemandPublicApology This man is beyond https://t.co/PN8uNuvWr1 dare he keeps on insulting women like this.He should publicly and apologise. https://t.co/GxpYV4yhmu

— Iffat Omar Official (@OmarIffat) October 31, 2019
What are your views on this? Let us know in the comments section.