At least 74 passengers were killed and a number of others  injured when Tezgam Express caught fire near the city area of Liaquatpur on Thursday. Tezgam Express was on its way to Rawalpindi from Karachi and caught fire when a gas cylinder owned by passengers exploded.
The fire engulfed two economy class coaches.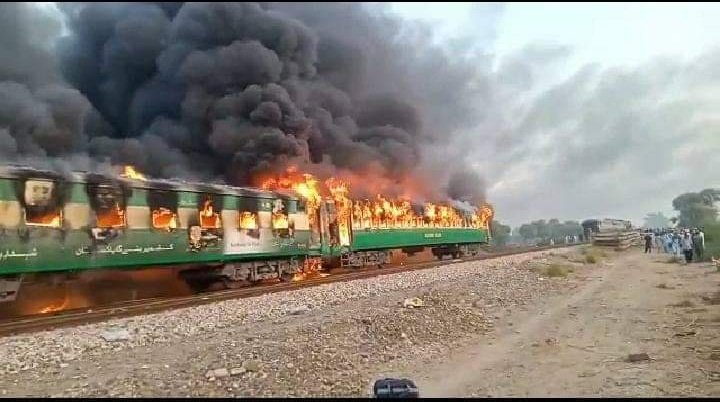 Immediate inquiry has been ordered into the matter by the Prime Minister, while Railway Minister Sheikh Rasheed announced Rs.15 million as compensation for each passenger killed in the incident and Rs 500,000 for the injured.
The entire nation has been in mourning ever since the fire that claimed 74 lives and left families devastated. Celebrities have been lending condolences and offering support for all. Here's what Pakistan is saying about the Tezgam Fire incident.