Turkish dramas airing in Pakistan is nothing odd. Nor is it a new feat. Pakistan started airing Turkish dramas about a decade ago and they became all the rage then too. Ishq E Mamnoon was a big hit and it started of a chain reaction of sorts where one Turkish drama after another was dubbed in Urdu and aired on popular channel.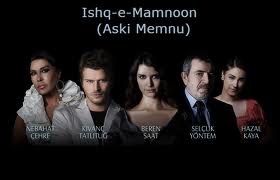 In fact if Pakistani drama industry has had a strong rival after Indian soaps, it has to be Turkish dramas, that brought about a strong storyline and rather engaging cast. A number of celebrities spoke out back when Ishq E Mamnoon aired.
""I don't want to see a future where I am going to do voice acting on someone else's face; that is simply outrageous," Humayun Saeed had said back then.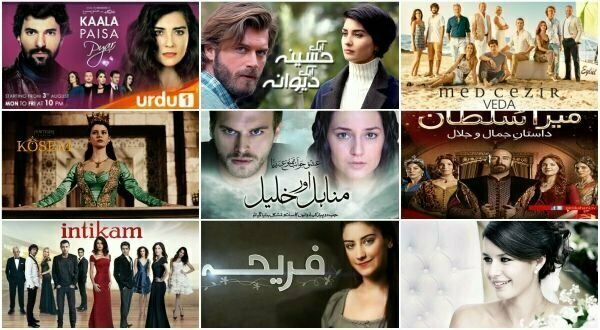 Now, ever since another Turkish series, Ertugrul started airing on PTV, a lot of celebrities have again called out the Pakistani government for airing foreign content and not supporting their own. Yasir Hussain, Shaan Shahid, Reeman and others have voiced their opinions strongly against the airing of Dirilis Ertugrul on PTV.
However, a number of celebrities have appreciated the government's stance, stating how cultural exchange through content is a commendable feat.
Here's what Pakistan's top celebrities have been saying while supporting the airing of Turkish content on Pakistan's state run television;
My two cents. Any foreign content which is being appreciated by our Pakistani audience is not a threat! It's a competition like in any business!
If you want job security, take ownership, and create better content. Stop being petty. #TakeResponsibility #Ertugrul (1/2)

— Mirza Gohar (@GoharRsd) May 19, 2020
In the name of competition, you don't criticize your competition, instead, bring your A-game on! Fix your attitude. That's what I have learned from my seniors like Humayun bhai. We must embrace diversity and not be scared of it! #TakeResponsibility #Ertugrul (2/2)

— Mirza Gohar (@GoharRsd) May 19, 2020
I don't know what the fuss is all abt? At the end of the day lets accept Dirilis #Ertugrul for wht it is; an educational drama series which has historical significance & gr8 moral lessons.I think Engin Altan Düzyatan is pretty hot. A bit like Leonardo Di Caprio no?#crushupdated♥

— Mehwish Hayat TI (@MehwishHayat) May 18, 2020
Sharing my response to a post that insinuated our jobs are under threat:

I don't recall us actors finding ourselves jobless when Ishq-e-Mamnoon or Mera Sultan were all the rage in Pakistan. Nor did Turkish actors 'infiltrate' the local industry & replace us. – contd.

— Osman Khalid Butt (@aClockworkObi) May 18, 2020
Plus, isn't this creating more job opportunities for local dubbing/VO artists?
Also: praising a show like Ertugrul that promotes the importance of religion, culture & customs with nuance doesn't automatically mean one doesn't support the local industry. – contd.

— Osman Khalid Butt (@aClockworkObi) May 18, 2020
Of course, I'd love it if our national television uses the revenue generated from this series to create our own original content – shows that can rival Ertugrul in narrative if not in scale, and showcase our own historical events.

— Osman Khalid Butt (@aClockworkObi) May 18, 2020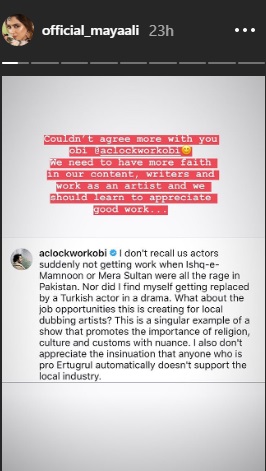 Great example of how to use television to spread what is good. My beloved Rasool Allah SAW was indeed Rahmat al lil Alameen…. Allah's mercy upon mankind. pic.twitter.com/urqIKLSCGG

— Hamza Ali Abbasi (@iamhamzaabbasi) May 5, 2020