Like all of us, our celebrities celebrate the glorious event of Eid with full zeal. People wait for the Eid pictures of our celebrities, especially of celebrity couples. Because on special occasions our celebrity couple often serves some major goals. And this Eid too, we have seen many of the celebrity couples all dressed up in similar outfits. Here we have made a compilation of celebrity couples and their children wearing matching outfits.
Faiza Saqlain
Faiza Saqlain is one of the most famous designers in the country. This eid Faiza Saqlain opted for a mustard-colored formal shirt paired with white embroidered trousers. Faiza's daughter wore a dress exactly similar to her mother's dress. Faiza Saqlain's husband opted for a plain white shalwar kameez so does her son.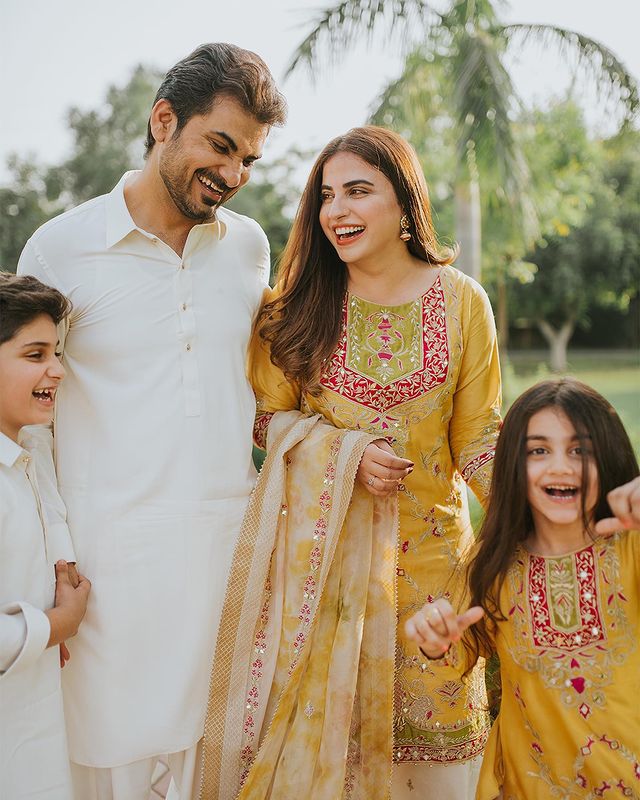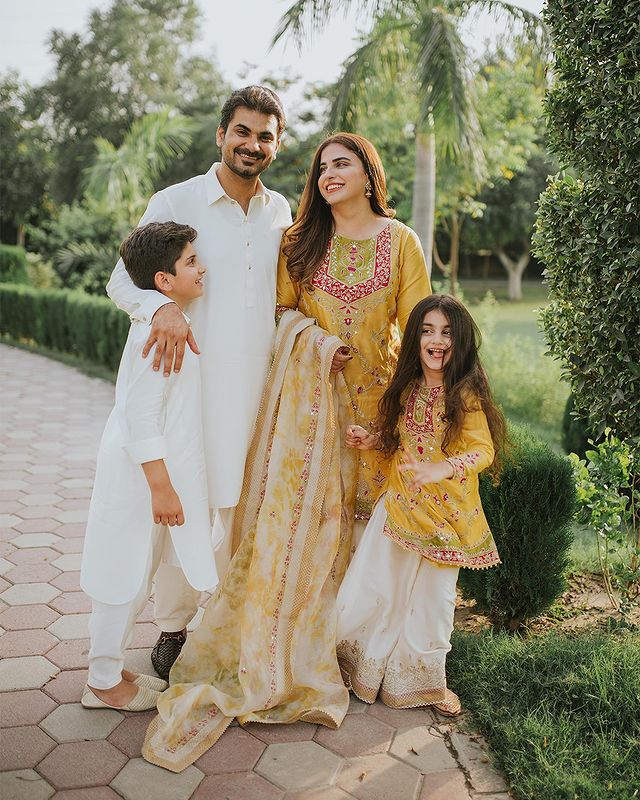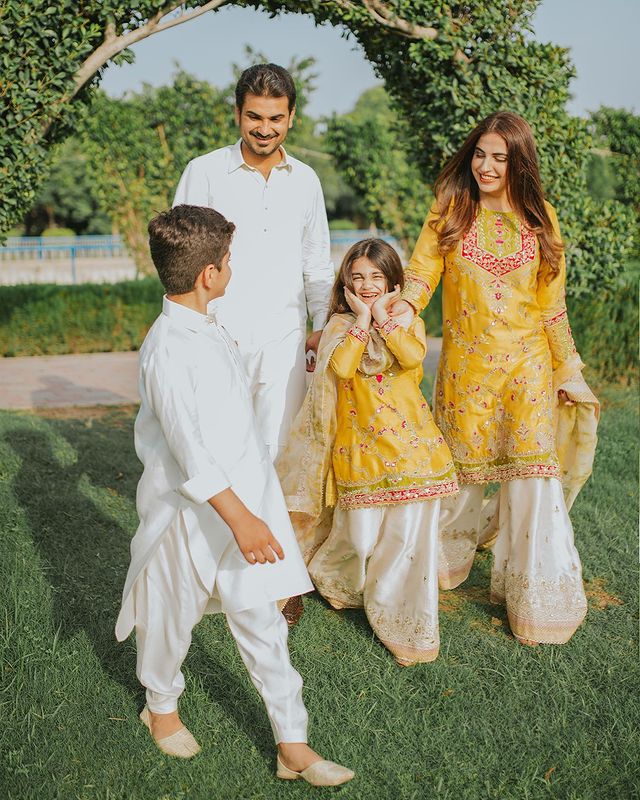 Natasha Ali Lakhani
Famous beautician Natasha Ali opted for a white gharara with a matching shirt. Her daughter also wore a white dress. Natasha's husband also wore a plain white suit.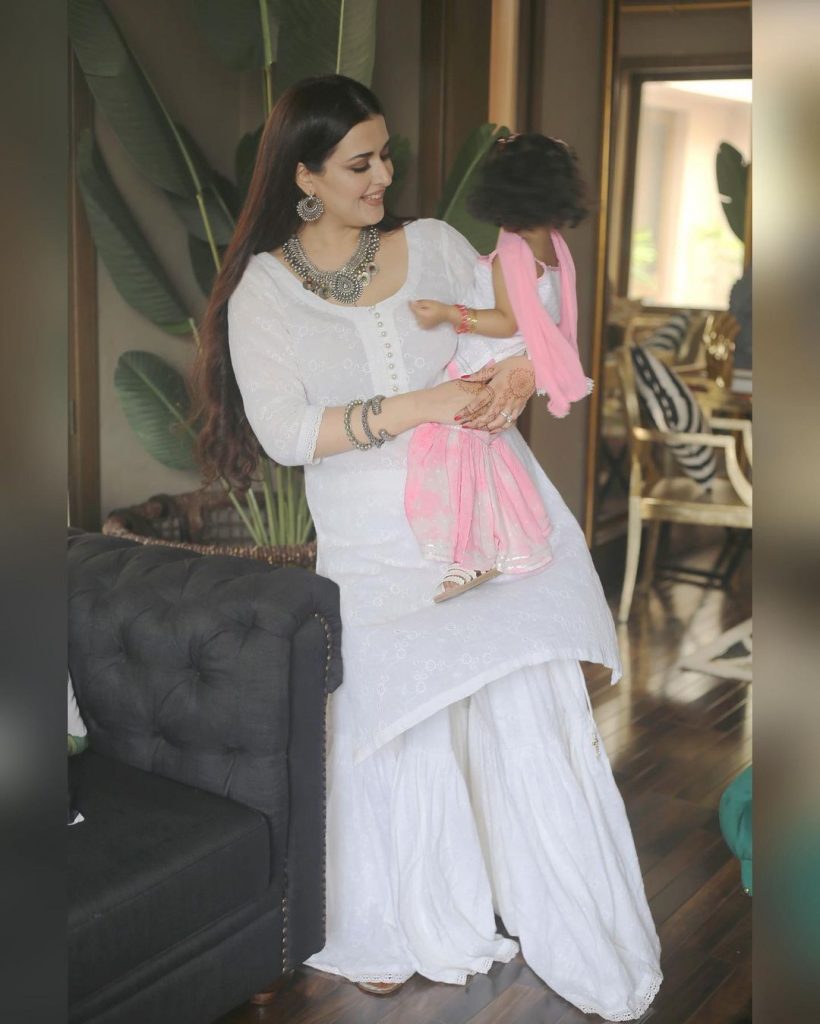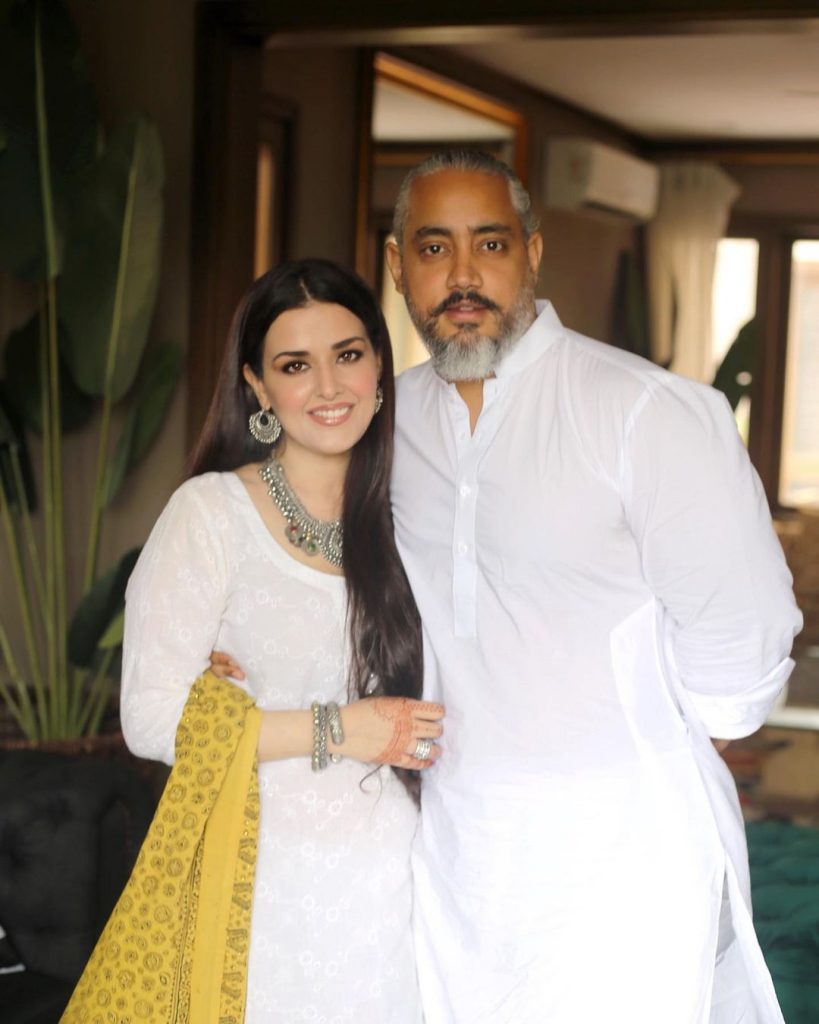 Momal Sheikh
Momal Sheikh on this Eid wore a beautiful green outfit. Momal's baby daughter wore an outfit similar to her mother. Momal's husband and son wore white shalwar kameez, completing the family portrait.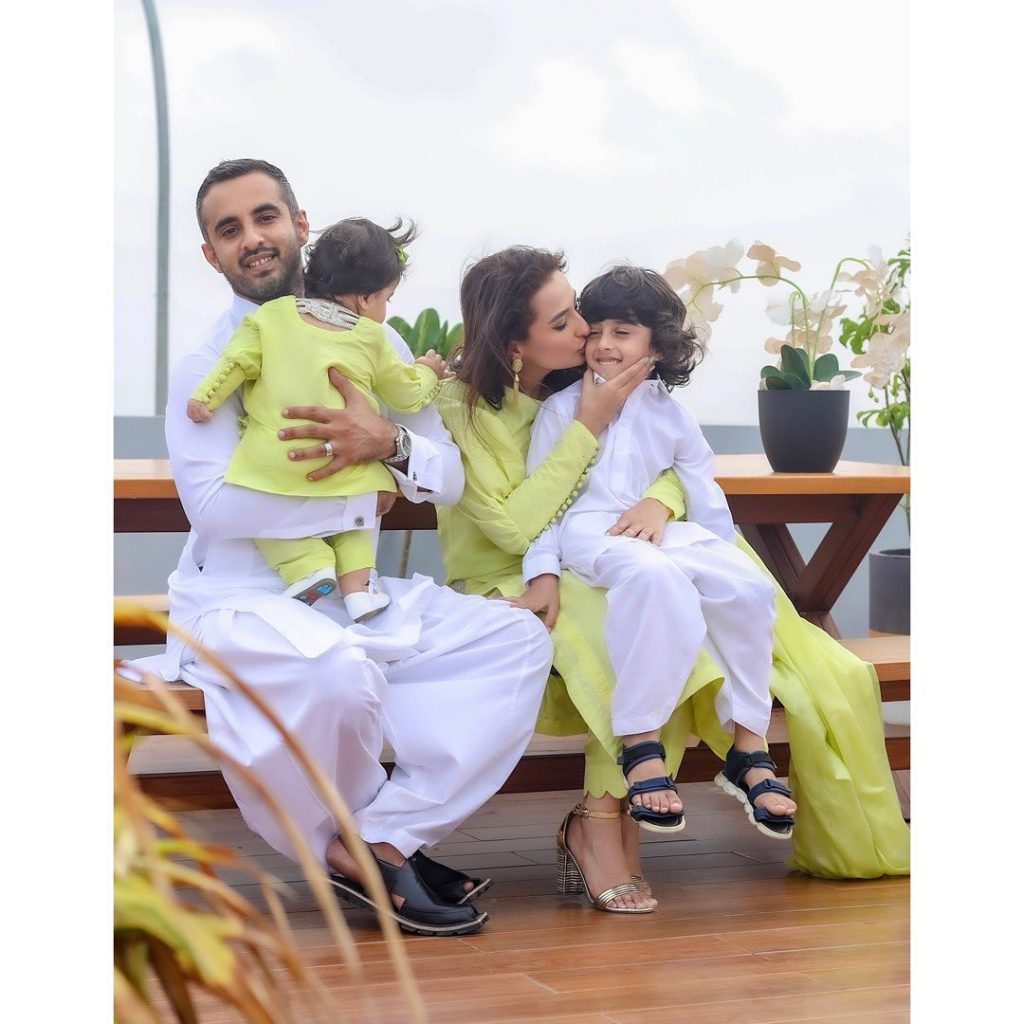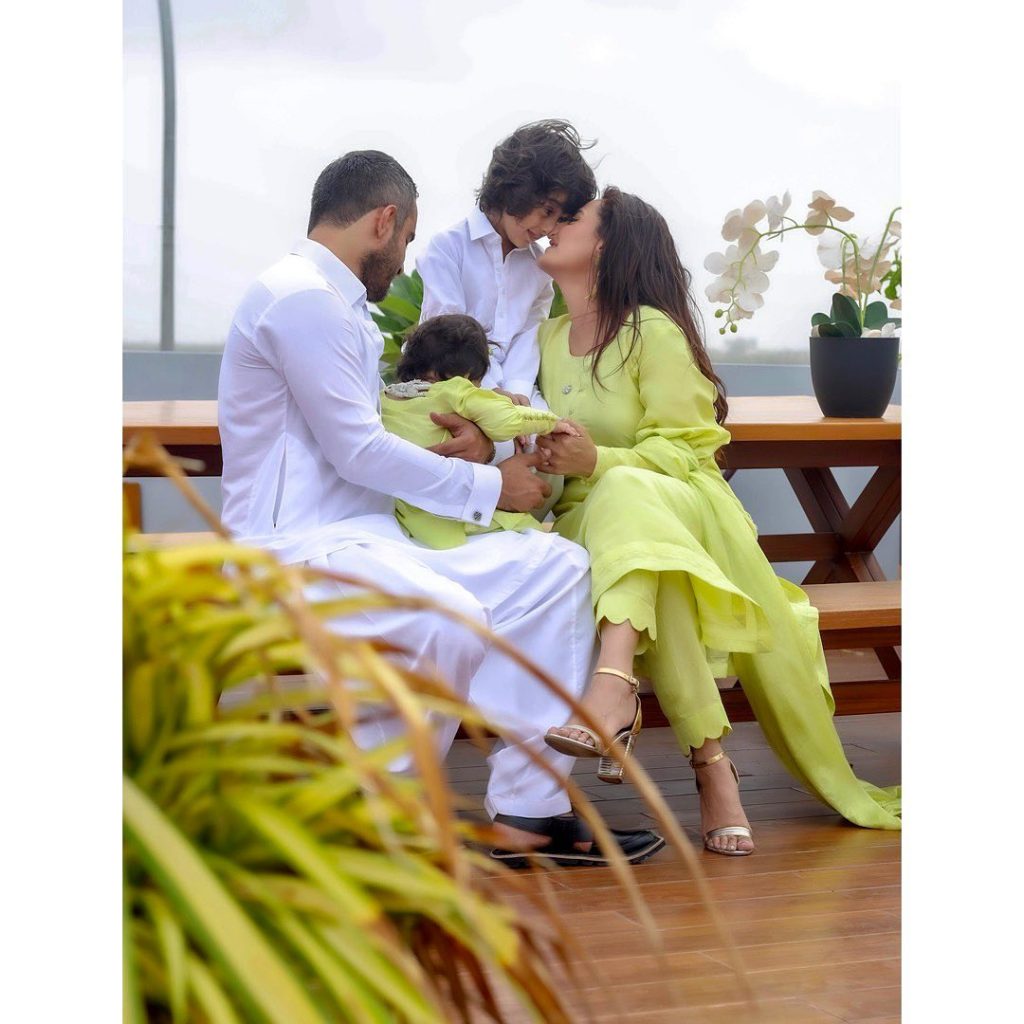 Sanam Chauhdry
Sanam Chauhdry along with her husband Somee Chohan uploaded lovey-dovey eid pictures on Instagram. The couple was seen wearing ice blue colored matching dresses. They looked super adorable together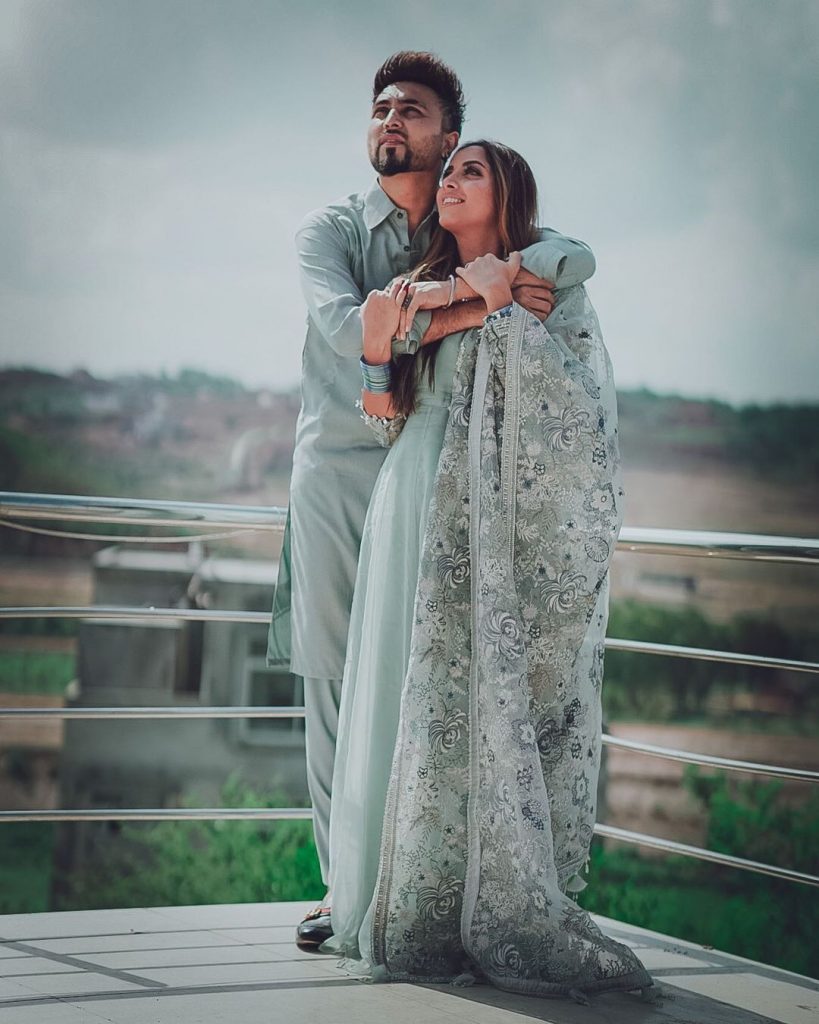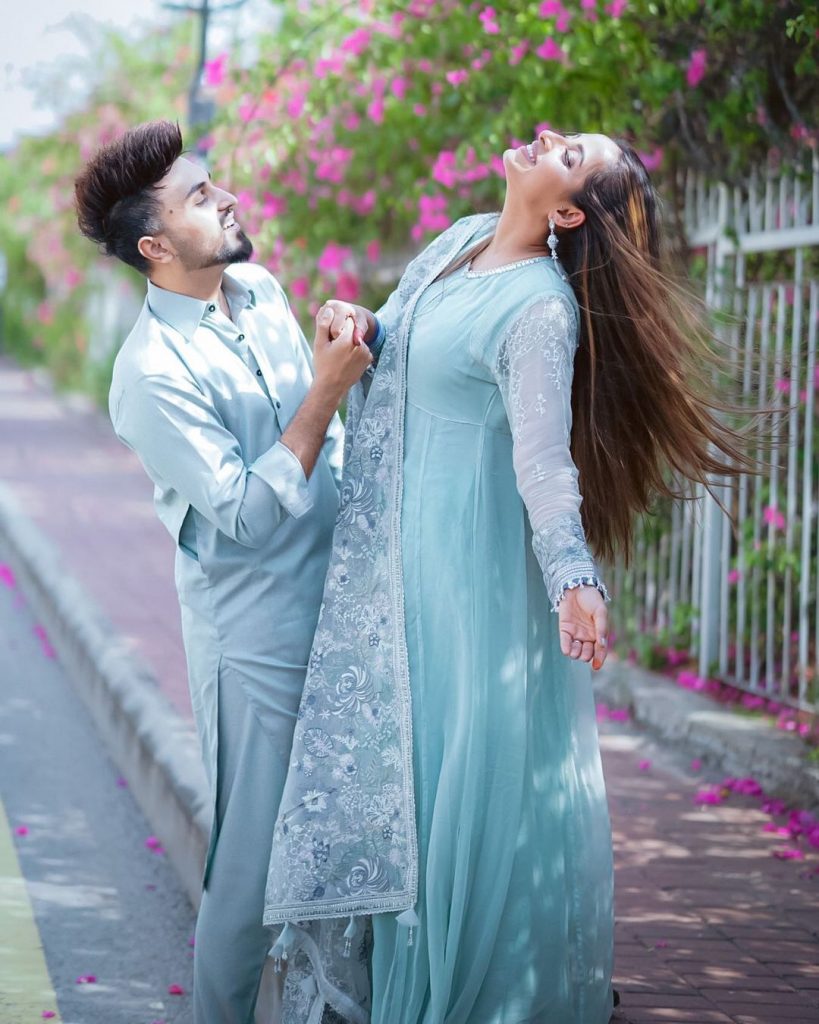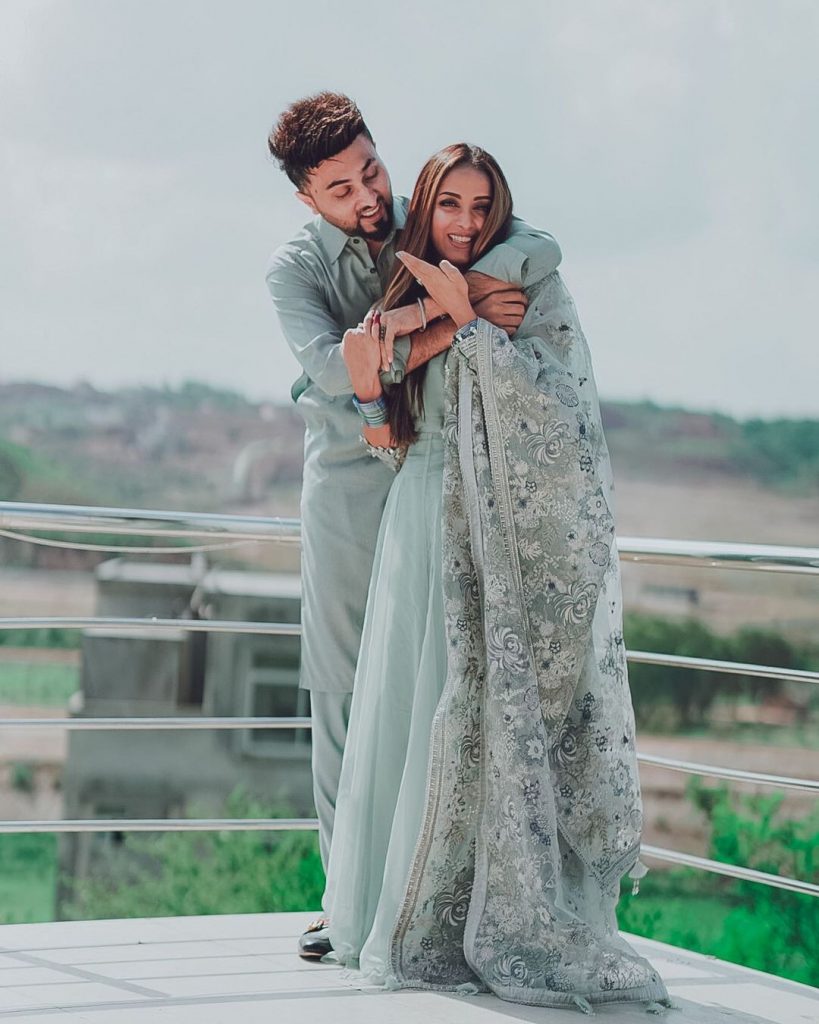 Bilal Qureshi And Uroosa Bilal
Bilal Qureshi and Uroosa Bilal uploaded bewitching pictures on Eid. Bilal Qureshi and both the sons wore navy blue shalwar kameez whereas Uroosa broke the color by wearing white paired with a navy blue dupatta.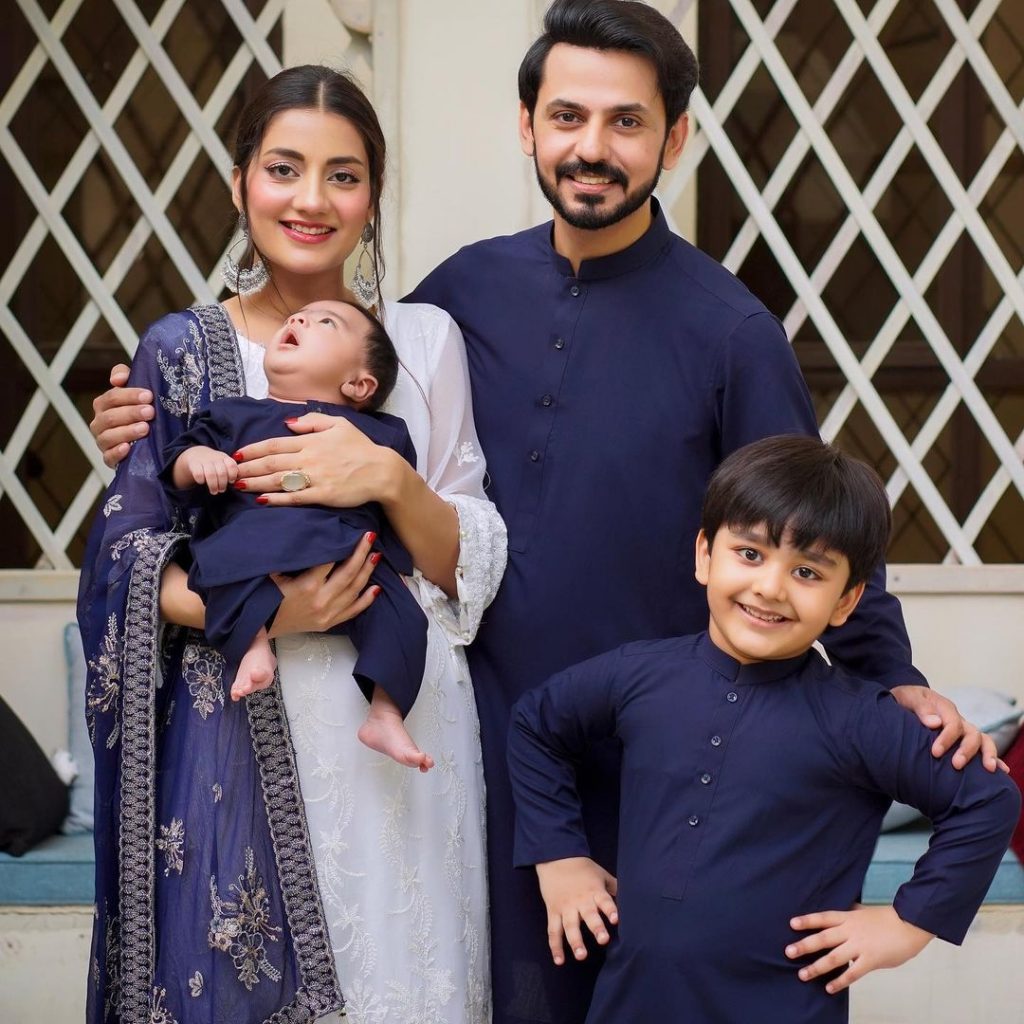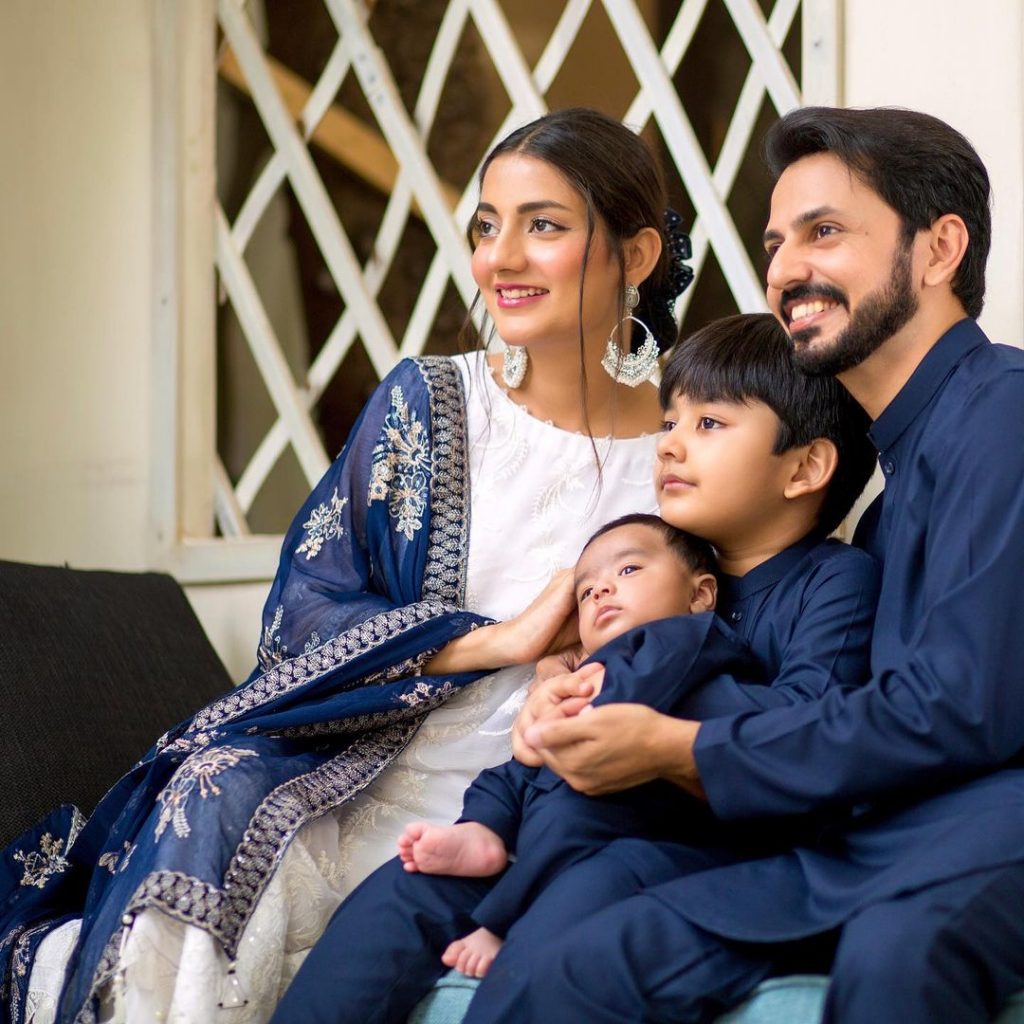 Javeria Saud
Javeria Saud is celebrating eid abroad this year. She chose to wear a dress similar to her daughter Jannat's dress this year. Both were seen wearing matching blue outfits.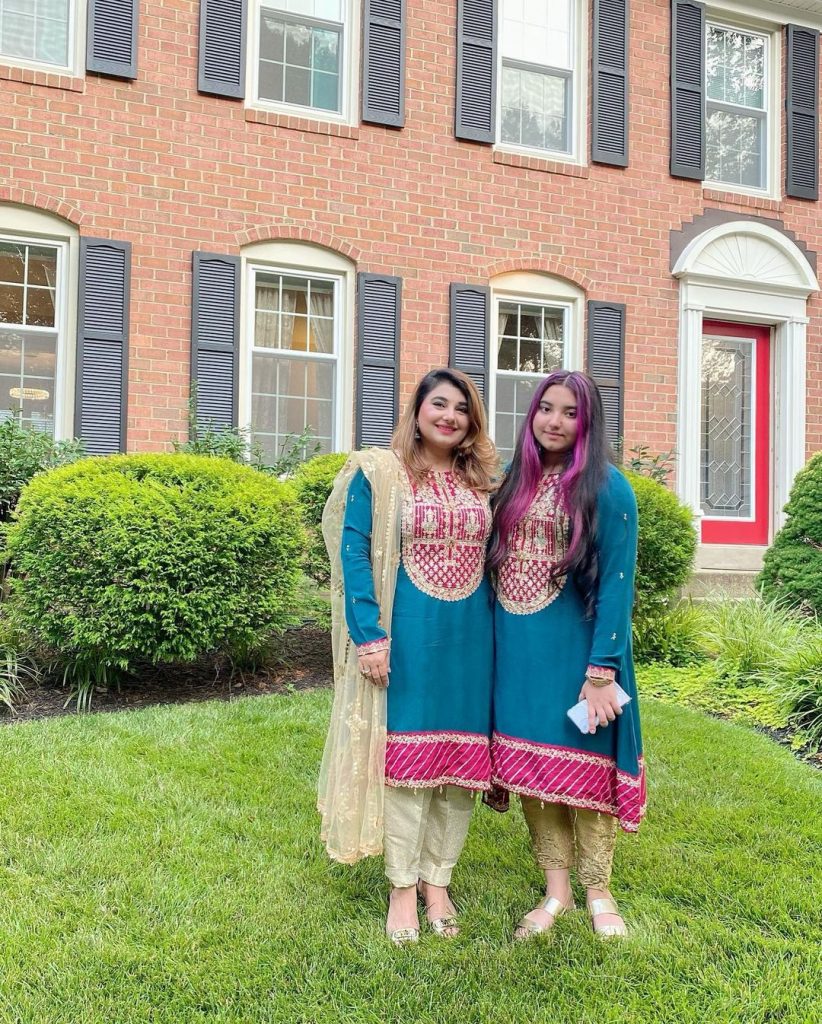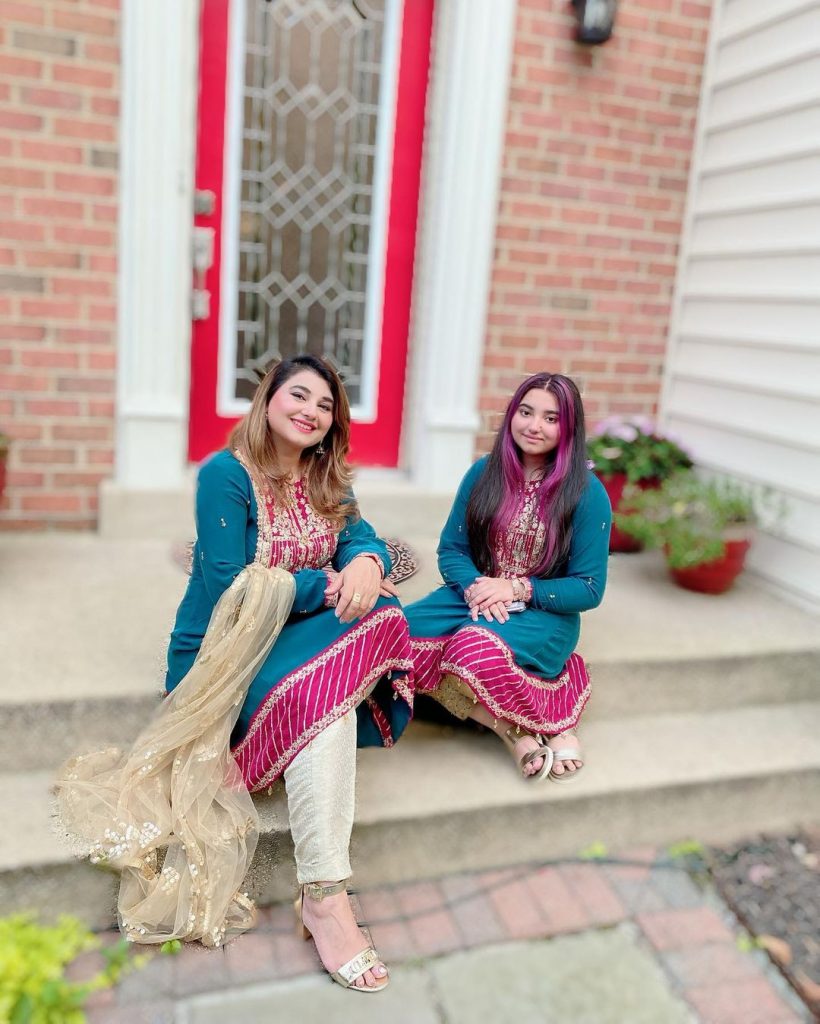 Sunita Marshall And Hassan Ahmed
Sunita Marshall and Hassan Ahmed opted for classic white dresses this Eid. The couple also celebrated Eid abroad. They looked super adorable in the matching outfits.