Dressing up is one of the greatest passions of mankind and celebrities are the trend setters when it comes to style diaries. However, the summers in our part of the world are very unforgiving and no matter how artfully your makeup is done and how beautifully the dress is designed, you cannot avoid taking the weather in consideration, or it all turns into a big hot mess. So we have brought you some pictures of celebrities going out and working and partying in this sweltering heat in stylish weather appropriate attires ;
When you are a feminist like her and its melting outside, why not throw a slogan tee with easy denim and some shades.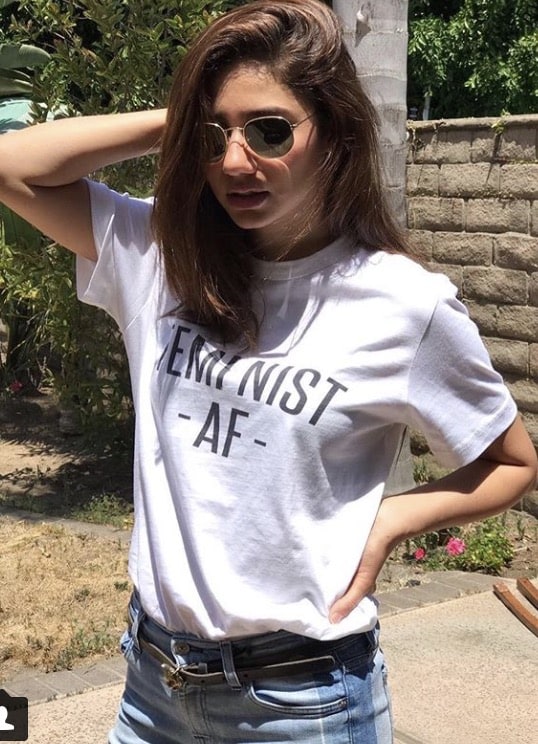 Speaking of white tees and handsome studs of course some retro squared black sunglasses.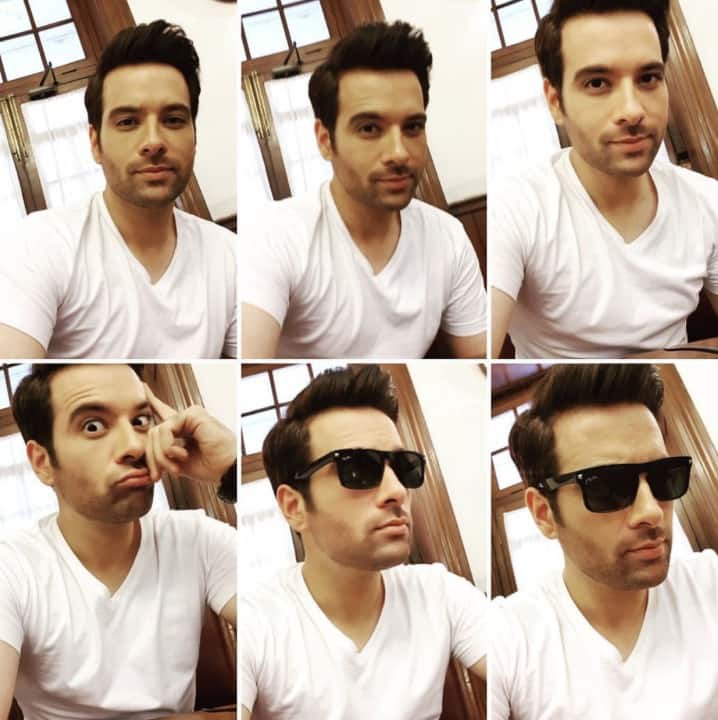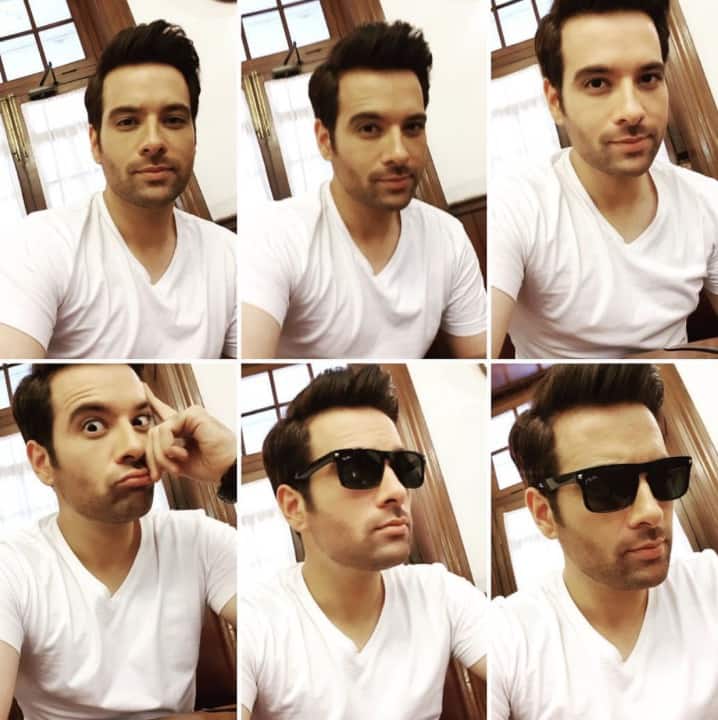 Another gorgeous way of sporting denim with the added feminity of a loose embroidered blouse and pastel sneakers.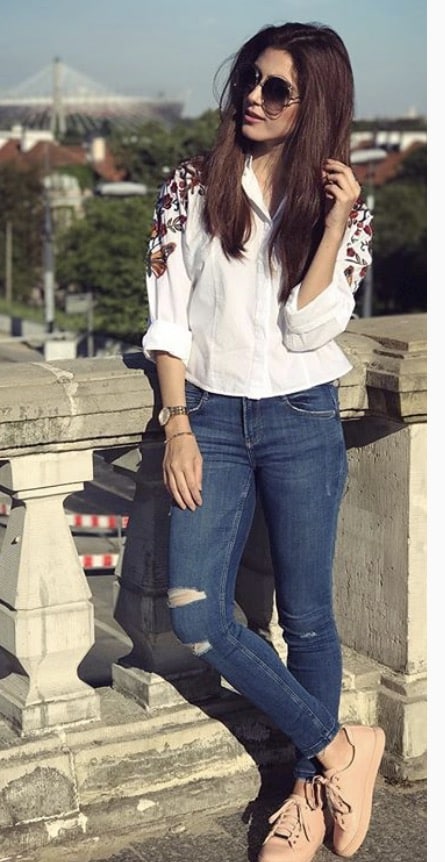 Armeen's pic in a loose cold shoulder strap dress, all the way from Cuba shows that the sweltering weather is not only affecting dressing in our country but over there as well.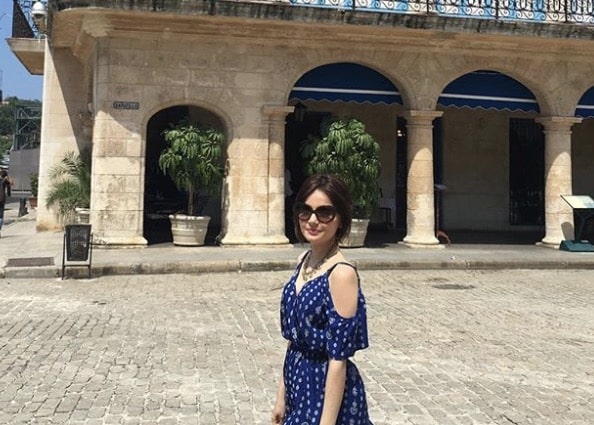 Mawra Hoccane
The super stylish diva is looking amazing in both a western attire coupled with flowing chiffon sleeveless gown and in a cold shoulder kurti and trousers with printed dopatta and glittery sandals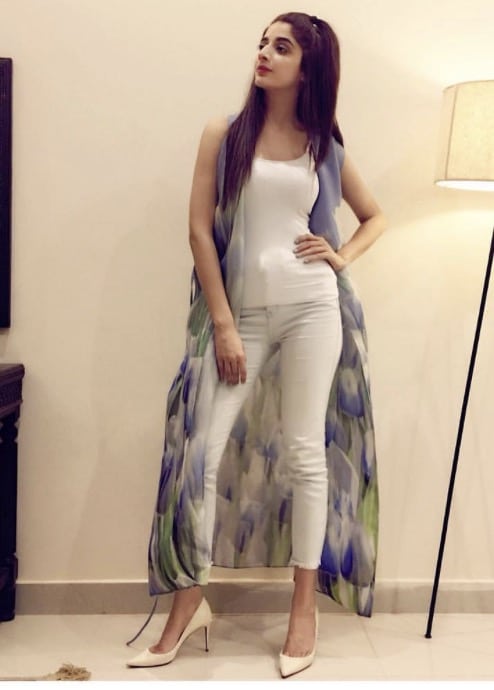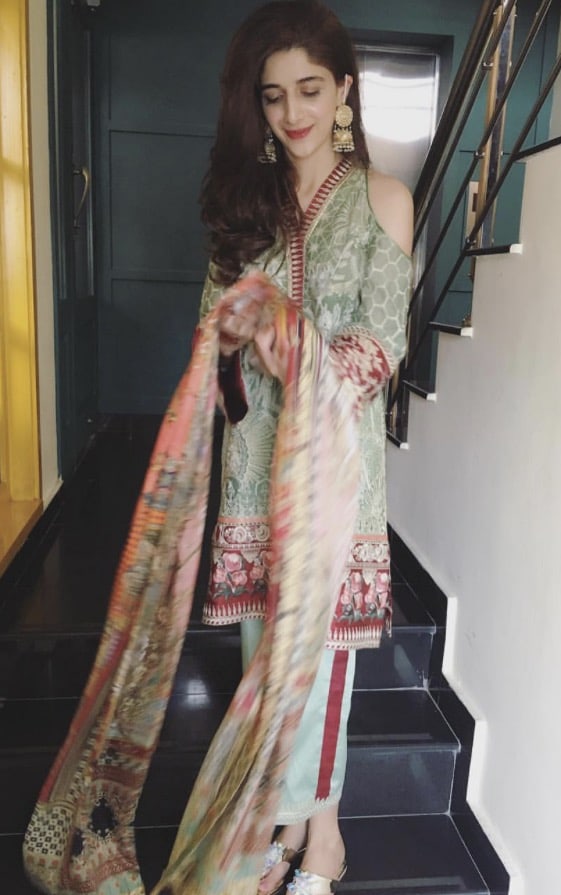 Hands down the most gorgeous, she is looking every bit the beautiful person she is, inside and out in a light blue lawn kurta and white cotton crinkled dopatta.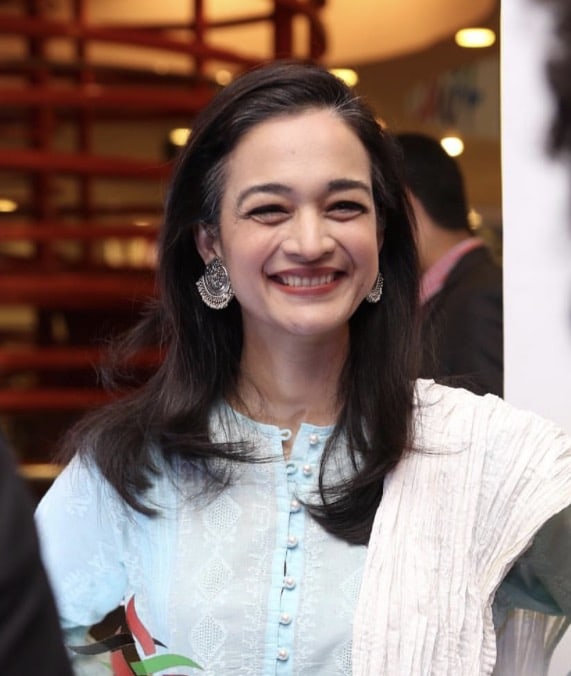 Ayesha Omer
Ayesha looks fabulous in this lovely dark breezy dress by inaya online. The bodice is light, flowy and yet formal at the same time.

When it is Bahawalpur and you need the energy it takes to keep the crowd rocking for the full several hours' open air concert, nothing better than dressing down in a tee and shorts for this venture.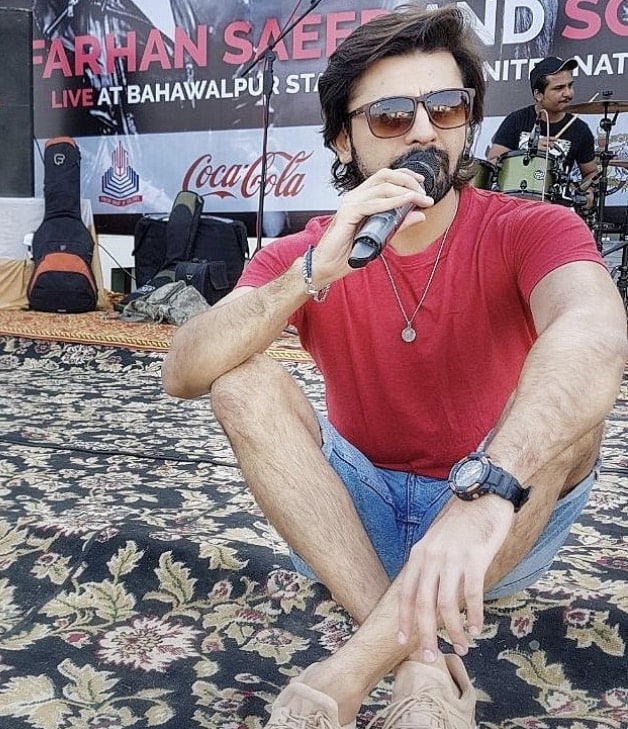 Mehwish Hayat
This is for anyone whose hair does not stay under control in this heat and humidity. Better let it be loose and messy with some tinted aviator shades and a cool scarf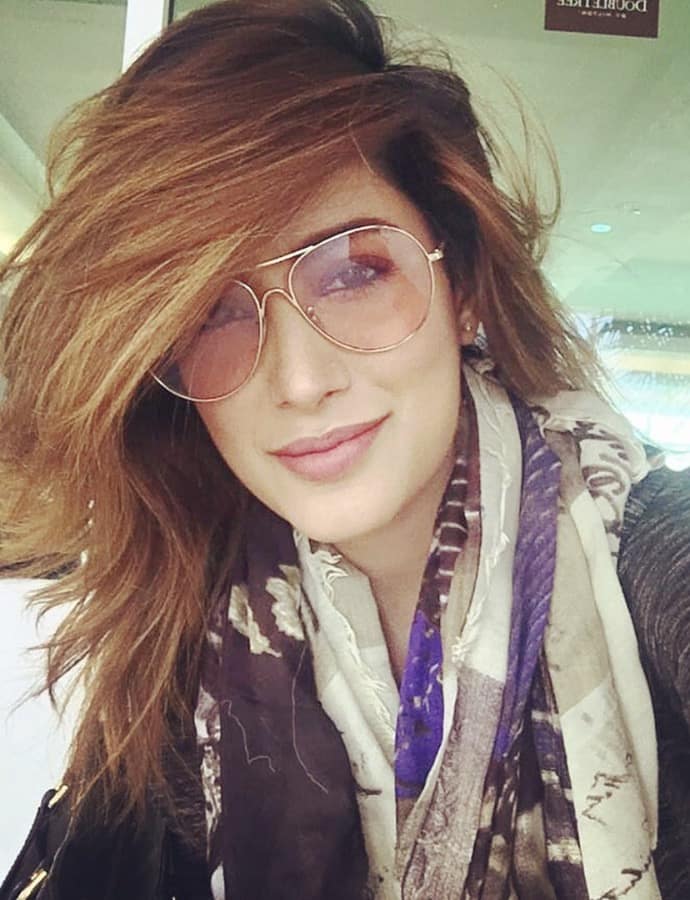 How cool is a black tee with skinny jeans, messy bun and minimal makeup to beat the heat

And equally gorgeous is a vibrant printed summer three piece jora,stictched to perfection, neatly pulled back hair and natural makeup