Ever heard of the famous saying, 'If you are a man, look like a man'? While some of the male celebrities are known for wearing more makeup than female celebrities, there are a few good looking hunks in our entertainment industry who earn even more fan following for their changing looks, especially when they carry beard pretty well.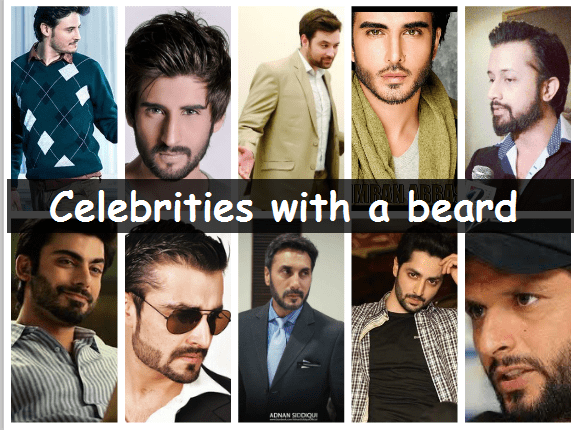 Here are 10 of my favorite stars who look extremely amazing in their manly looks with a beard on screen.
Have a look!
1) Atif Aslam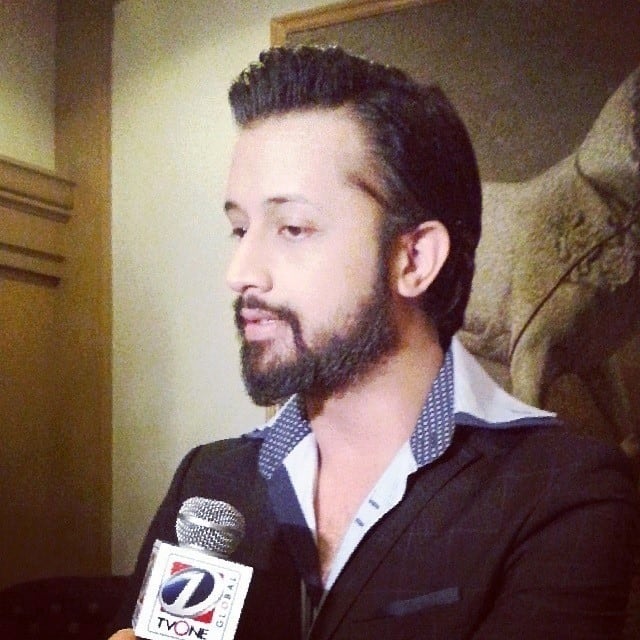 Atif seems to have had adopted this new look after his marriage and since then he is seen carrying this beardy look with him. Atif's fan, however, love him for his vocals and watching him with or without a beard, both are equally exciting for them.
2) Fawad  Khan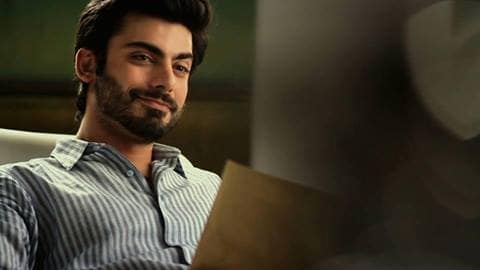 This man enjoys a huge fan following for reasons undefined at times. Either it is his acting, his looks or his persona, he is now loved by drama lovers altogether. It is easy to predict that besides the requirement of the role, he prefer to keep a beard as he is casually spotted with a beard normally.
3) Shahid Afridi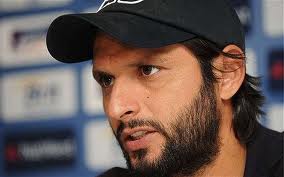 Lala rules the hearts of cricket lovers and he surely is one of the legends of Pakistani cricket. On comparing his previous young looks with that of now's, you will find that he has really groomed a lot and some of the credit for his good looks go to his beard too.
4) Imran  Abbas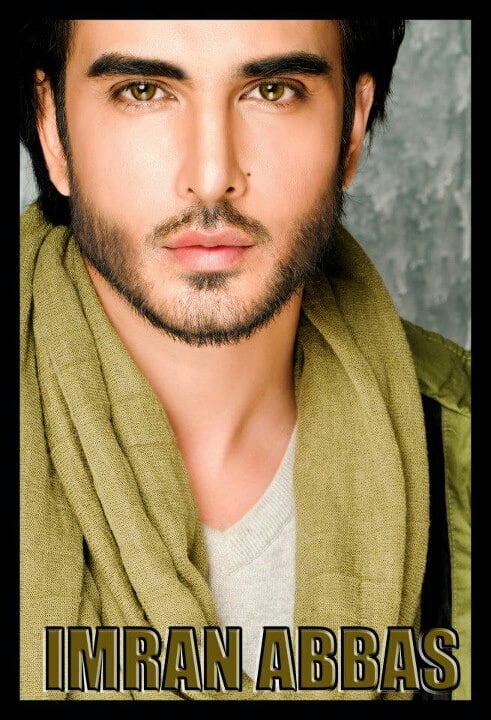 It is more than a need for Imran Abbas to have a beard to make him look old. This young looking celebrity is often seen with a beardy most of the times and seriously, he looks better this way.
4) Mikaal Zulfiqar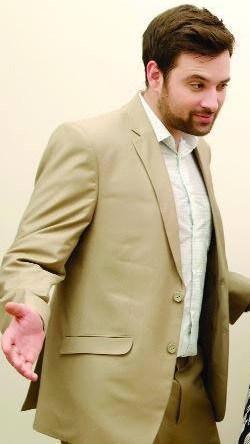 No matter how much you doubt his acting credentials, Mikaal holds a charm which itself speaks on screen. This 'Gora Munda' seems better with a beard to me. He adopted this look in Manjali as Taimoor, and will again be seen carrying this beard in 'Mohabbat Subah Ka Sitara'.
6) Adnan Siddiqui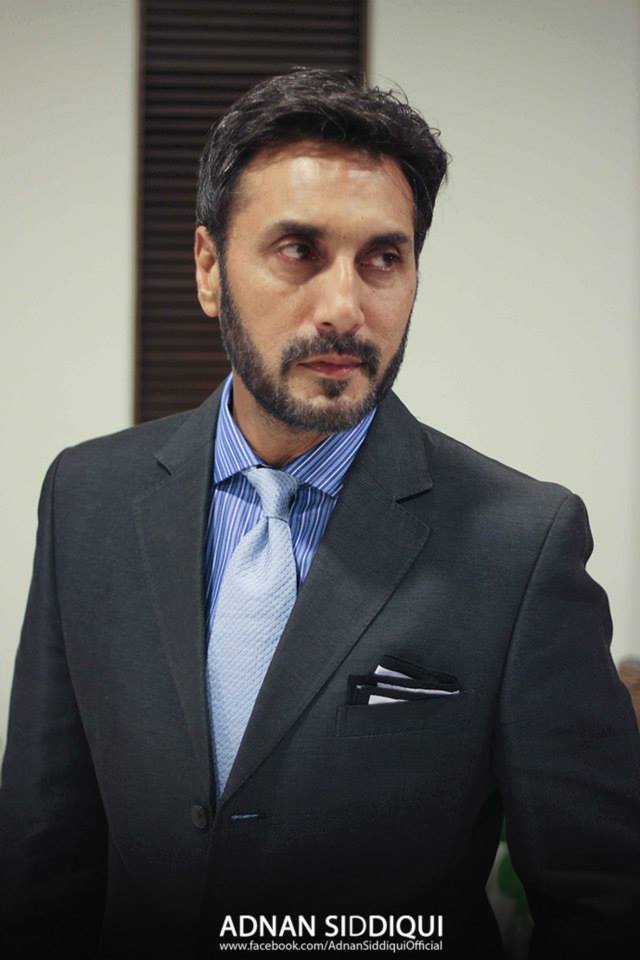 Adnan is Adnan with no alternates, with no replacements. While the age seems to appear on face, Adnan's beard makes him look even more gentle-more stylish.
7) Hamza Ali Abbasi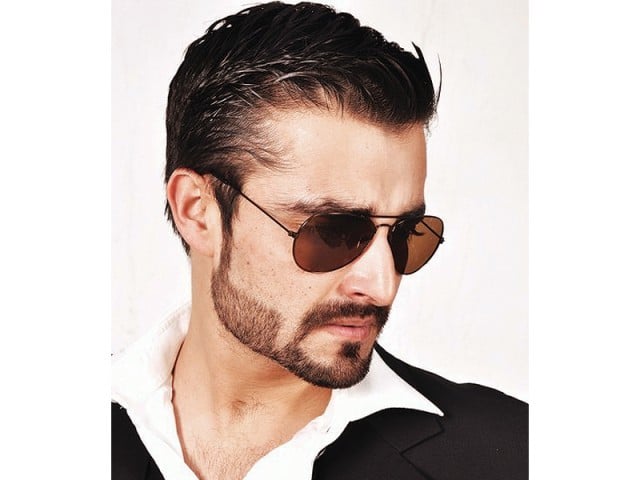 The Jack of all trades, the Afzal of Pyaare Afzal, the Waar guy, an actor, a director and a scriptwriter, Hamza Ali Abbasi has greatly attracted a decent fan following in late 2013. Even he looks even better in this look. 
8) Danish Taimoor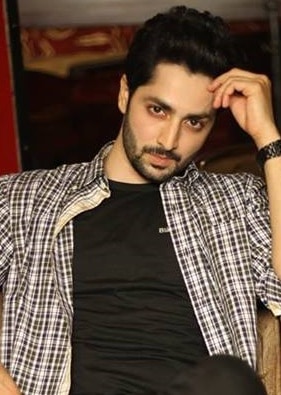 Danish Taimoor has groomed really well as an actor and stands on number 8 in the list for me. It seems like Danish too has identified the secret of his looks and so is he seen with a beard most of time.
9) Agha Ali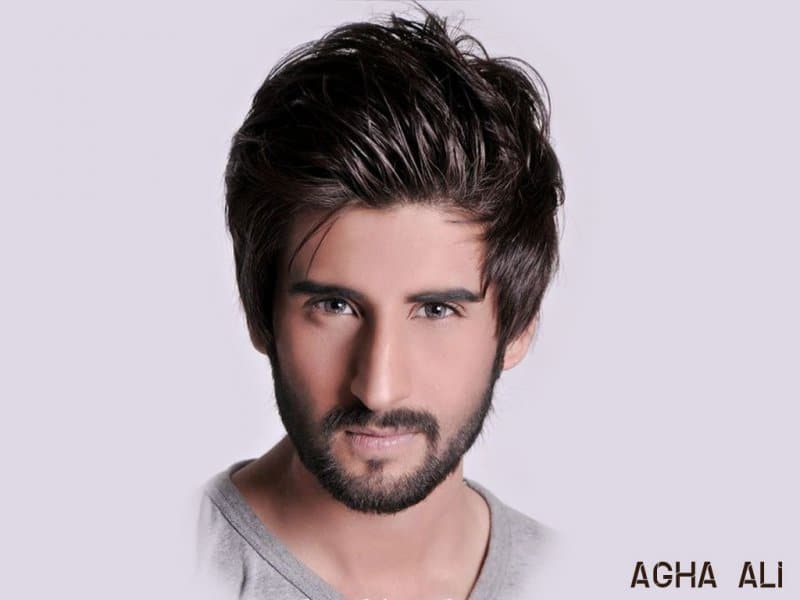 The newest of all, Agha Ali has earned a considerable fan following for his acting skills. He looks good to me in all forms (*sighs*), but with a beard, he looks even better.
10) Osman Khalid Butt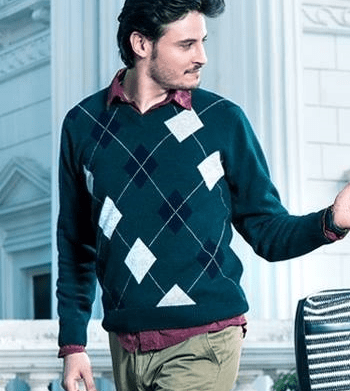 Who knew that Humsafar's parody will make him grow this much. That is how I first noticed him and since then, Osman has been working really hard to get his hands on reasonable ads, dramas and photoshoots. Neil Nitin Mukesh look alike Osman looks great with a little shave put on!
Its now time to hear from you readers, please share your favorite ones and feel free to comment on this list, Forum is all yours :)
Blessings,
Nida Zaidi