Aiman and Muneeb are one of the most adored and loved celebrity couple of showbiz industry who became the talk of the town ever since their lavish wedding took place. Recently the couple was spotted together at "Good Morning Pakistan's Eid Special Show".
In a recent show, Muneeb while mentioning the thing Aiman miss the most after her marriage is her home. "A few days back we had a stay in Lahore and Nathia Gali and when we came back to Karachi first we went to meet Aiman's family and then we came back to our own home.
While talking about the changes in Aiman's life after marriage, Muneeb mentioned that "Aiman has changed her entire life after marriage. She used to work before marriage and she totally had a different routine with friends and family. Now as she's a housewife she has totally changed her personality."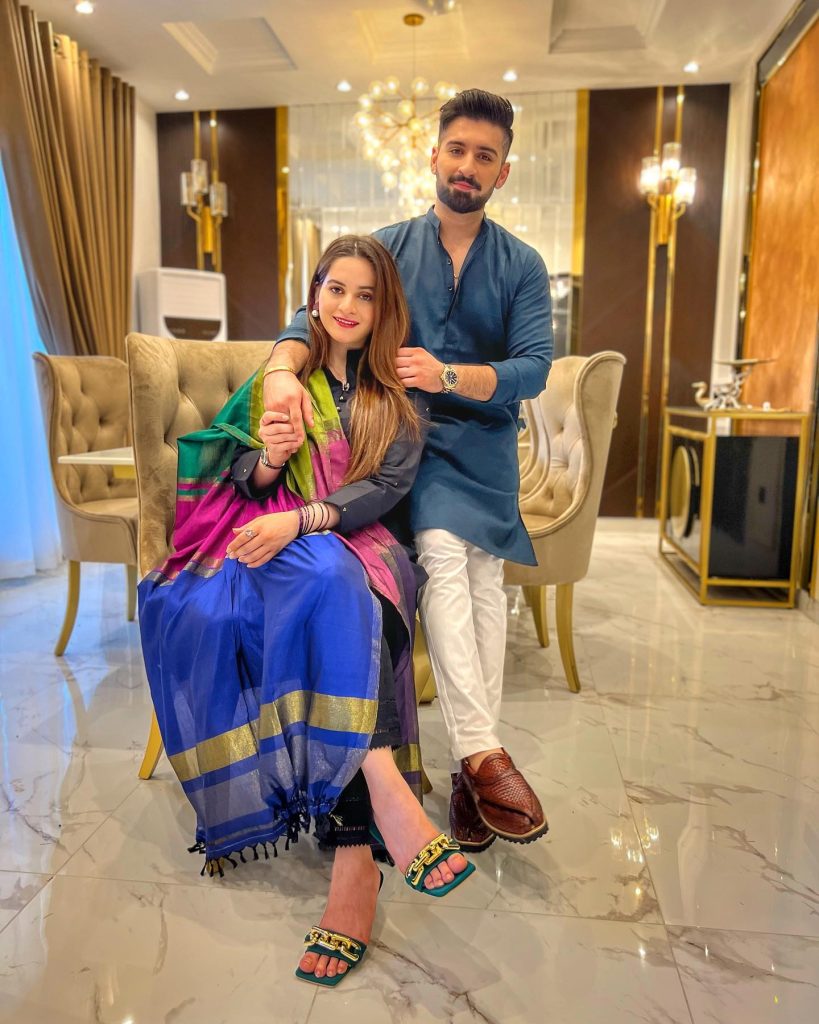 "Muneeb has also changed his life after marriage. He used to hangout with his friends most of the time before marriage but now he does not. We both are friends now and we hangout together", added Aiman.