Churails; the 10 episode web series has created a lot of buzz and garnered attention for different reasons. It has been written by Asim Abbasi and has aired on Zee5. The main theme of the story revolves around the lives of four women from different walks of life. Over the last few years, the wave of the feminism movement has taken all over Pakistan and there is a lot that has been said or misconstrued about it. Therefore, this series serves as an eye-opener and explains feminism through such visuals which makes it easier for people to understand the kind of battles feminists and women, in general, are fighting, and most importantly, what for.
The Plot
Sara, Jugnu, Batool, and Zubeida come from a different spectrum of society. Sara is a lawyer by profession and is one of the elites of the city. Jugnu is an event planner, Batool has served time in jail for murdering her husband and Zubeida is a young girl with a passion for boxing but her parents do not support her. They come together and form a low-profile detective agency with the only motive of helping women with their issues, starting off with keeping tabs on their spouses. They do not imagine that over the course of time, they will be faced with the worst face of society and will take matters in their hands when two of their own will be victimized. Before opening their business, they set certain rules where they do everything within the legal limits and intend to charge hefty amounts to be later used to help those who can not afford to pay. Halal Designs and Churails are two sides of the same coin and things get very interesting when the two start operating their plan of action.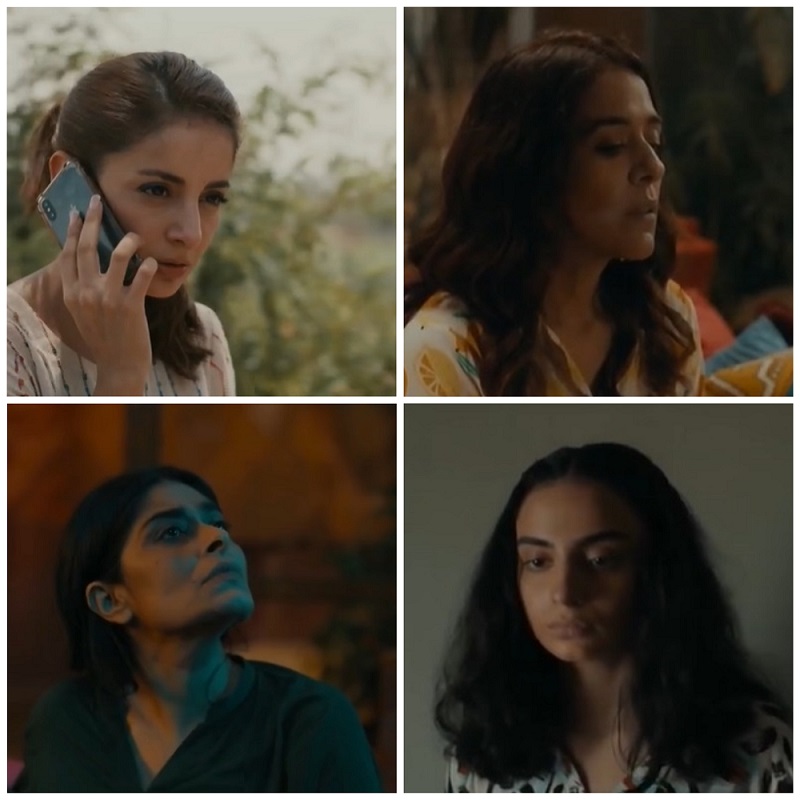 The Good, The Bad and The Ugly
The opening of the series is such that it immediately allows a viewer to build a connection because they are drawn towards the characters and their stories. They all have a very different journey that they have lived and then their paths are interlocked. The initial episodes capture your interest despite having a few off-putting aspects, only because of the way the visuals and the overall cinematography has been designed and captured. While watching Churails with a preconceived notion, you still feel like giving it a chance because of how impressively the story is told and gets elaborated with each passing episode.
In Churails, there are a lot of controversial subjects that have been touched upon. Those who are used to watching mainstream content may find it disturbing and unsettling because of the way the makers of Churails have openly shown all the things that are prevalent in Pakistani society but as the series progress, your mind starts processing the information and you actually want to find out what goes behind the closed doors. The story of Churails is all about flawed women who take charge of the situation and while they are at it, they stuff up, make mistakes, try to rectify, and most importantly own up to all of what they have done. Pakistani Dramas usually show one side of the woman where she is usually suppressed and helpless but Churails dares to show the other side where a woman, despite having inhibitions is doing what she can to make a change while still having personal battles and struggles. The entire series humanizes all kinds of women; those who have suffered, those who have failed, those who have questioned the society, and also those who have gone with the flow in order to get ahead.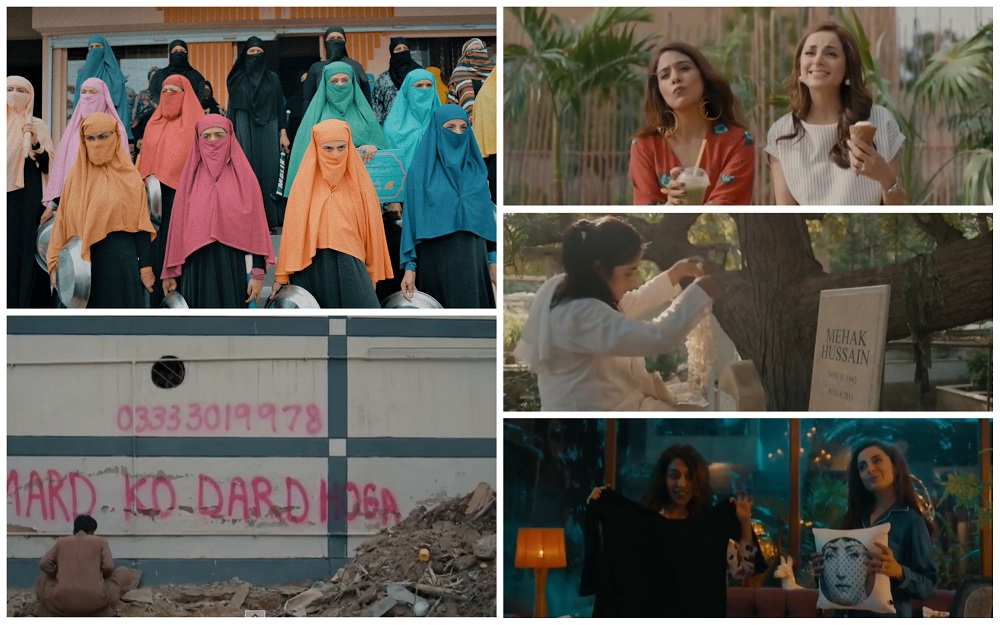 The way the story of Churails has been told doesn't leave anything to the viewer's imagination because each and everything has been shown in a definitive manner. They have not tried to normalize or glorify anything but have just plainly shown all the things that happen; such as physical relationships out of wedlock, women married to gay men, women having physical relationships with women along with the use of drugs and alcohol as well. All of these things are very much prevalent in different fragments of the society but this is exactly what makes Churails controversial because Pakistani audiences are not used to seeing the elaboration of such subjects with so much detailing and openness. The language is full of profanity and shows the mindset of all the people belonging to different walks of life. They have used the Naqaab and Hijab for its face value and have shown it purely being used to hide the identity of women behind the veil. This might not sit well with a lot of viewers but it depends on how it is perceived because it also is used as a symbol of empowerment because it gives these women the freedom to be who they are or what they aspire to be.
Another thing that stands out is how they have shown that although women suffer at the hands of men, there are also such women who are the facilitators of those men because they have turned a blind eye for their ulterior motives. It also shows that there are few men who do not mind being supportive of the women in their lives and also those who have a mental and emotional transition after learning about the struggles of these women. It shows that in general society as a whole grows when the lines are blurred and people start to look beyond their mental blocks and barriers.
The best aspect of Churails happens to be the exposing of fairness creams, their relation to different diseases and how colorism and racism is ingrained in the minds of the society so that a few elites can get ahead and make a profit off of it. Its correlation to prostitution ring also suggests how one thing leads to another and when these depths and layers are uncovered, you find nothing but exploitation of women. This makes Churails end on a high note and leaves an impact with a lot of food for thought.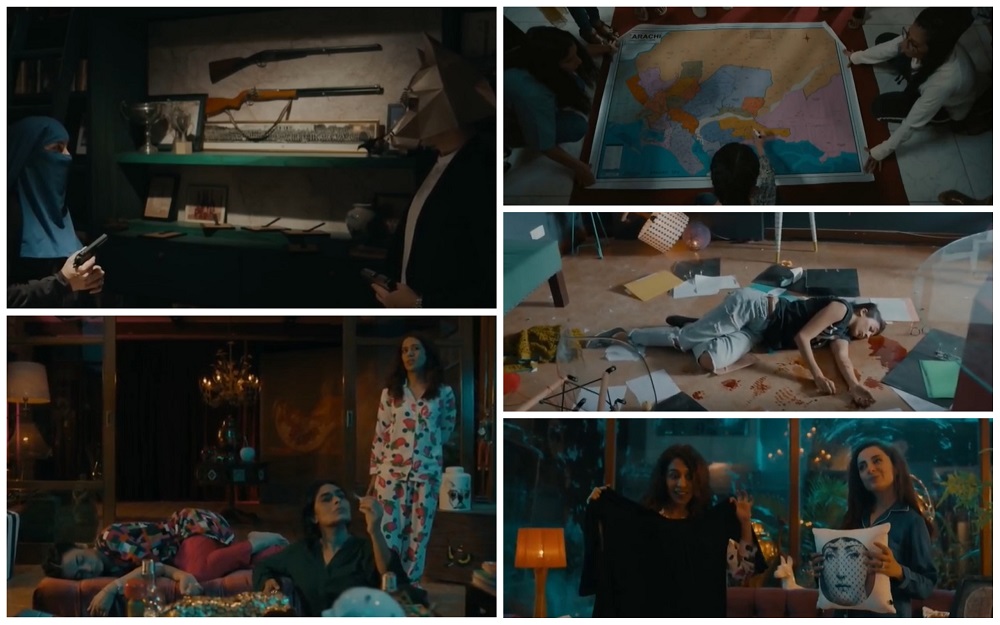 Stellar Performances & Execution
Sarwat Gillani, Yasra Rizvi, Nimra Bucha, and Meherbano have outdone themselves. The attitude and body language they have picked to portray their respective characters make one actually think about the kind of potential and talent there is, in Pakistan. Despite the good, the bad, and the ugly aspects of Churails, as a viewer, you are compelled to think about how much hard work has gone into this project and how much attention to detail has been paid because it makes the entire picture quite a lot intriguing. Although the entire cast has given stellar performances, Yasra Rizvi and Sarwat Gillani definitely stand out. Omair Rana and Fawad Khan, who plays the role of an inspector are beyond brilliant. The supporting cast too has not faltered and there is not even a single actor who has not understood the essence of the story and has failed in doing justice to it. They all have given their heart and soul to Churails and it actually shows in their work. The guest appearances of some of the renowned celebrities such as Sania Saeed, Sarmat Sultan Khoosat, Hina Bayat Khan, Mahira Khan, Kamran Jillani, Faiza Gillani, Adnan Malik, Tara Mehmood, Eman Suleiman also keeps your interest alive in the show.
There is no denying the fact that despite being controversial, the story of Churails definitely is the one that has to be seen. The direction, storytelling and camerawork makes it the kind of project that has the power to stay with you for a long long time. The usage of unique imagery giving away the subject at the beginning of each and every episode was explanatory of how much thought went into showcasing the demons that women have to face and fight every day. The music is unconventional with the lyrics having a lot of meaning to it. Each and every situation has been given a very different song to reflect upon the gravity of the subject which definitely adds more feel to the overall watching experience.  Having said that, the only thing that can be concerning is with the kind of content Churails has offered, is it going to pave a way for more controversial content to surface on the mainstream media? Projects like Churail definitely deserve the acceptance and appreciation, however, bringing it to normalcy is definitely going to create more divide amongst the television viewers.
Churails definitely is not what Pakistani audiences are used to seeing but it definitely deserves a chance. It is very easy to take away what you like and leave behind what you don't because there are certain aspects that do stick out like a sore thumb. There are definitely some aspects which are going to make one uneasy and might also end up being disturbing but this goes to show how important it is to start a debate because now is the time.