Rumors of a 'Junoon' reunion have been circulating for ages but finally the wait is over. Salman Ahmad earlier revealed that he will be paying tribute to the greatest Pakistani bands of all time such as Junoon and Vital Signs. He said,
"In 2018, I am producing a unique Broadway-style show which will pay tribute to three legends, Nazia and Zoheb Hassan, Junoon and Vital Signs. I've already been in talks with Zoheb, JJ's sons, Momina Mustehsan, Asim Azhar, Irtaash and a few others."
Get ready for the Flight of the Junoon https://t.co/l5J9OCcIiq

— salman ahmad (@sufisal) February 4, 2018
Adding further, the ace guitarist said that he has been speaking to Azmat, O'Connel, Rohail Hyaat and Shahi Hasan to come together.
Junoonis, Are you ready to see Khudi, Jazba & Junoon & Sayonee in 2018 with the classic line up? There are no impossible dreams only infinite possibilities. https://t.co/DPirnf1XvM

— salman ahmad (@sufisal) February 4, 2018
Ahmad has just confirmed that the lineup is now ready.
"The classic Junoon line up is ready to take off in 2018. We're doing it for the fans who deserve to see unity and hope once again."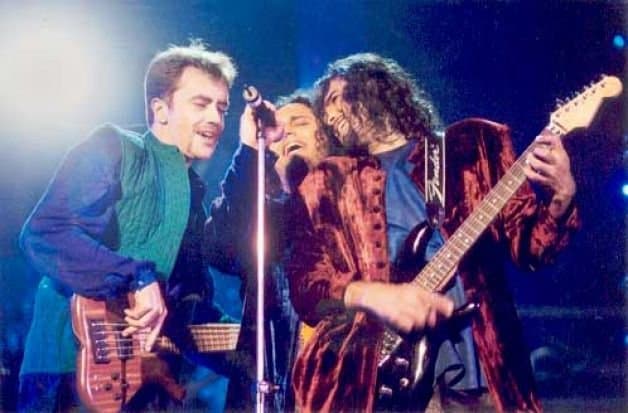 Ahmad further quoted,
"This reunion is celebrating 25 years of Junoon and the 20th anniversary of our album Azadi."
Have something to add to the story?