Thanks to social media and freedom of expression, people are not finding it easy to bully anyone or cross their limits. Pakistani top model and PR mogul Frieha Altaf was recently under hot water for ridiculing random people that she had captured on her camera as they went to board a plane on the airport.
https://reviewit.pk/freiha-altaf-outrageously-ridiculed-people-clothes/
Her attitude had not gone down when I did a lot of people who called her out for invading peoples' privacy and making fun of those who do not have her sources or interest to spend their time dressing up in latest fashion for the airport.
After a lot of backlash, Frieha came up with an explanation that she had posted on her social media pages;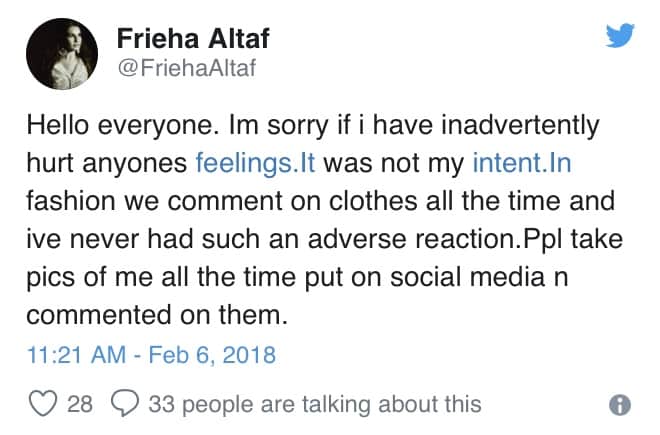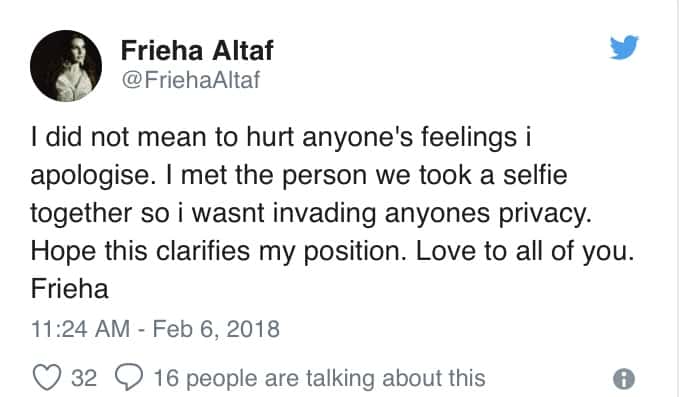 While it's great that she apologized and her apology should be accepted in all fairness but her clarifications were not very intelligent.
Why would someone comment on people who have not asked the fashion industry people to shed light on their dress sense and who are not indulging in any kind of glamour competition.
Secondly, Frieha sure has a very interesting and different way of taking selfies..