Yes, the industry is growing and we are seeing a number of movies coming out month after month. Pakistani cinema has gone years without any aesthetic and we came to a point when people around the world didn't even know that Pakistanis make films too. A drastic change came after the release of Bilal Lashari's Waar. People again started looking up towards cinemas. New filmmakers came up with a fresher approach towards the art and many films got a huge response from the audience. We have reached a point where four Pakistani movies were screened on Eid ul Fitr. But where are we content wise? This has become a huge question mark. I know we are a relatively new industry since the earlier position of the cinema was destroyed. So, I am not saying that we will get Godfather or Shawshank Redemption in the very start. Our drama industry is the prime example of our country's talent. But unfortunately, the same prowess is not very visible in our films yet. The only two genres visible in the recent films are comedy and patriotism. I love both of these and has my picks from both but there are thousands of stories out there that could become good movies. Here is what we are getting right now from our flourishing industry: Comedies: We around the globe are surrounded by chaos. People are in turmoil financially as well as geographically. We see blood and death and don't even get sad for more than an hour about it, such is the magnitude of this ongoing chaos. It has desensitized people but at the same time has ditched them into darkness. At this point, comedies provide people with a chance to shed the burden off their shoulders for a few hours. This proves as a huge reason for people becoming attracted more towards this genre. But we have kind of gone into an overdose. A good satire which has a message or a central theme is not what are comedies usually go for. There are stupid jokes sometimes even touching the line of obscenity which we mostly see in our comedies. There is no central story most of the time and sometimes these movies are just an amalgam for two or three Bollywood and Hollywood movies. Jawani Phir Nahin Aani was a movie which seemed got its central idea from Hangover (Hollywood) and Masti (Bollywood). Mehrunissa V Lub U was also a comedy which had so many double meaning jokes that it was extremely annoying to even watch it alone, let alone with family. And the movie's central idea was, well,  a try to spread awareness about cleanliness. Na Maloom Afraad 2 was also not up to par content-wise. Actor In Law is a film which actually portrayed the gist of a true comedy. It was a perfect satire with good jokes and something which most of our films forget while their scripts are being finalized: A STORY!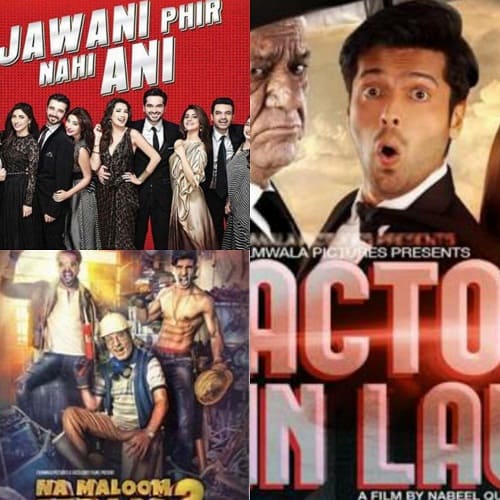 We still are getting a huge influx of comedies with 7DMI and Na Band Na Baraati released just now on Eid and Teefa In Trouble about to release on the 20th of July. The two biggest releases of the year Load Wedding and Jawani Phir Nahi Ani 2 are also comedies. All in all, this is the biggest genre we have right now with quantity over quality indeed. Patriotism: People fell in love with Waar. The film made over 20 crores in Pakistan in times when no one went to cinemas for a Pakistani film. This again started a trend of making films that bubbles up feelings of patriotism in the audience. A desperate sequel of Waar called Yalghaar came out. It was an amalgam so many story tracks that all it was relying to succeed on was the patriotism of the audiences. Azaadi is a recent example of the high ticket value of patriotism. Despite the small number of shows and not really a very positive response to its trailer, the film was earning equal to 7DMI which had Pakistan's biggest star Mahira Khan as its lead.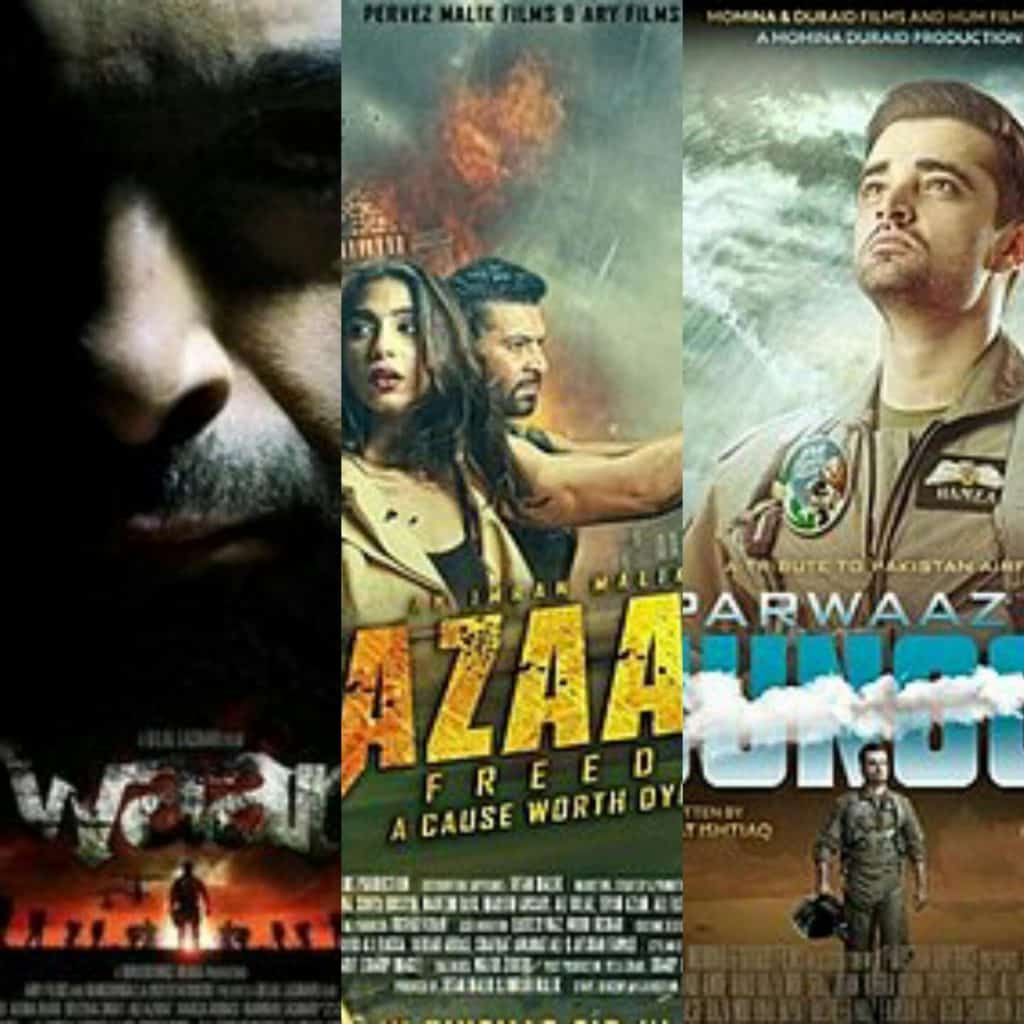 Another huge release scheduled for Eid ul Adha; Parwaaz Hai Junoon is also a patriotic film that will shed light on the life and sacrifices of Pakistani Airforce. Sherdil starring Armeena Rana Khan and Mikaal Zulfiqar is also a movie based on Airforce. So, we still have more and more movies coming out of this genre. The Others: Many good films have come out which not got that much of a hype. They were good and deserved more attention but didn't get that much. Shah is such an example. It was a great movie, a beautiful biopic but it didn't join the list of the bigwigs. The same thing happened to Motorcycle Girl which was a different story. Mah e Mir, Maalik (a different kind of patriotic) and Arth are also some films which did not get much appreciation in the sense some movies like Mehrunissa got. They were better than Wrong No. and even Parchi but were not really appreciated by the audience.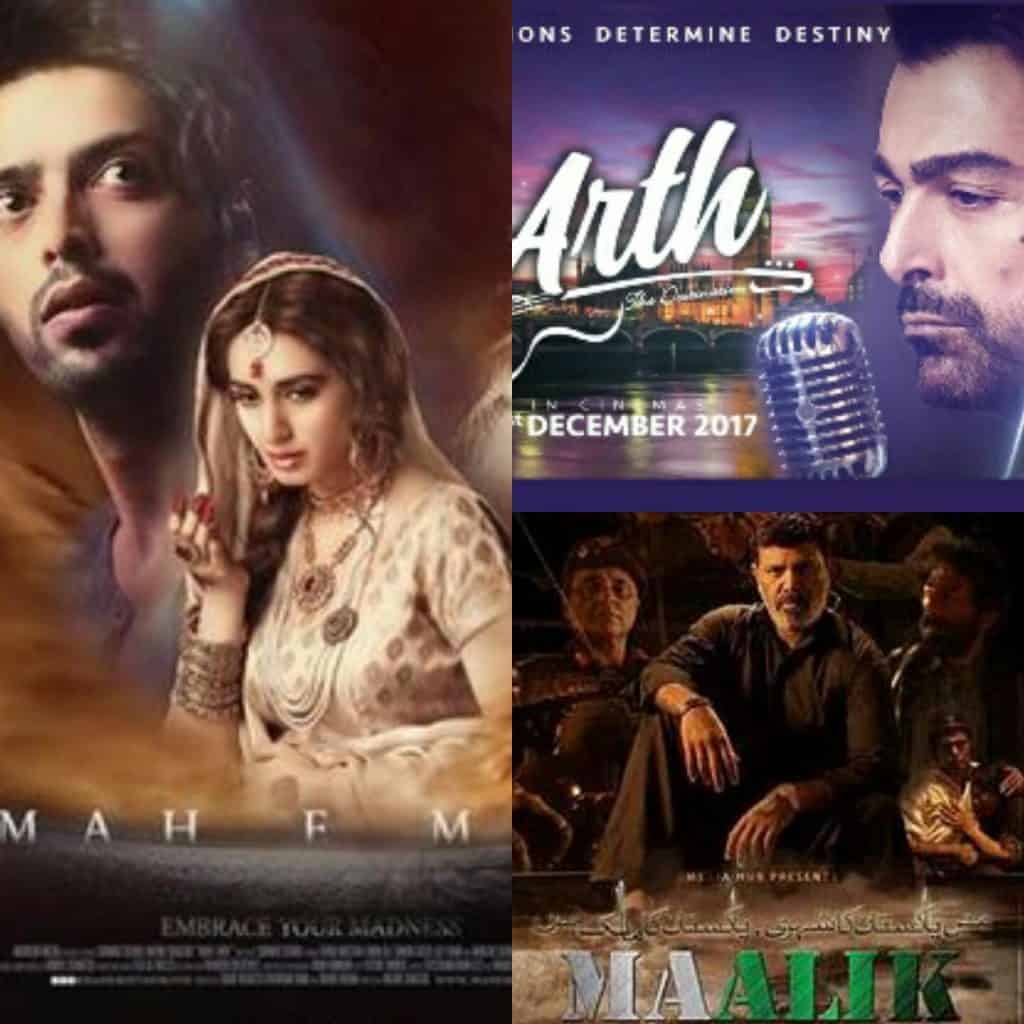 Seems like the only two genres selling in Pakistan right now are Patriotic and Comedy. Many thoughtless and copied stories are coming out constantly which at the end of the day do not hold the attention of the audience after the first weekend. Do you agree with these two genres being cashed upon in Pakistan right now? Share in comments!